IBM Verse to Office 365 Migration Tool – An Application for Mac OS
Summary: In the blog, find out the best method to import IBM Verse to Office 365. Test the trial edition of the application and also get all the steps with illustrations. With our tool, transfer individual files or batches of email data to Office 365 accounts directly. 
IBM Verse is an acknowledged email hosting client that allows customers to access their databases from various devices, including desktops, laptops, and smartphones. Some users are migrating from desktop to cloud-based email clients, while others seek to migrate from cloud to cloud. Today, we will show you how to migrate IBM Verse to Office 365 account without conversion.
Hi, recently our company has decided to move from IBM verse to Office 365 tenant account. I have been for the longest among other colleagues, therefore, there are several confidential emails. Is there any direct method to transferred emails from IBM Verse to Office 365?
Similar to the above query, we receive dozens of emails regarding migrations of IBM emails. Therefore, today we will give an overview of how simply one can transfer emails using IBM Verse to the Office 365 Migration Tool.
Import IBM Verse to Office 365 Account on Mac OS
With MacUncle Email Backup Application for Mac, IBM users can easily import emails from the IBM verse account to the O365 tenant account. While using the application user does not require any technical skills to perform the procedure. Choose the folder or file to migrate and, then within a few clicks, transfer all the selected files to the O365 account.
Download for Mac Download for Windows
Steps to Use for IBM Verse to Office 365 Migration
Start the application on Mac OS version 10.8 or above versions.
Select IBM Verse from the left panel of the application.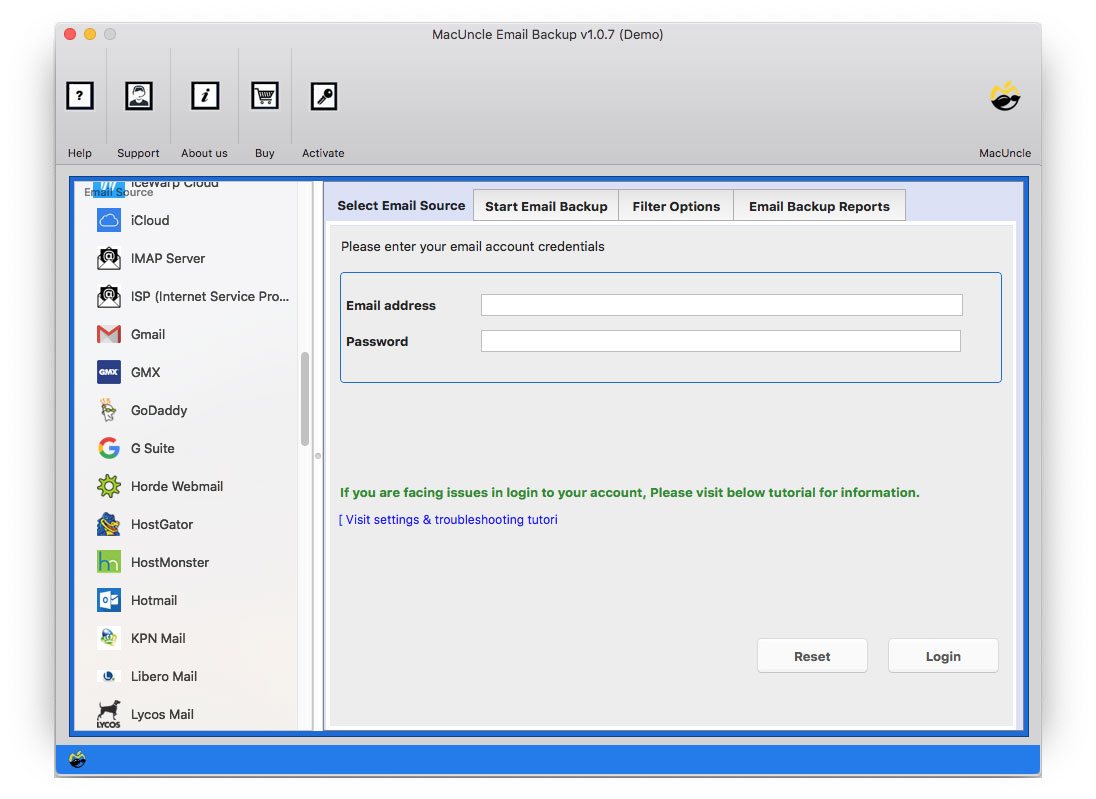 In the required field, enter the credentials of the IBM account correctly. Then, press the login button given below. 
As a result, all the folders of IBM will display in the Email file/Folder part. From there, choose any folder as per the demand.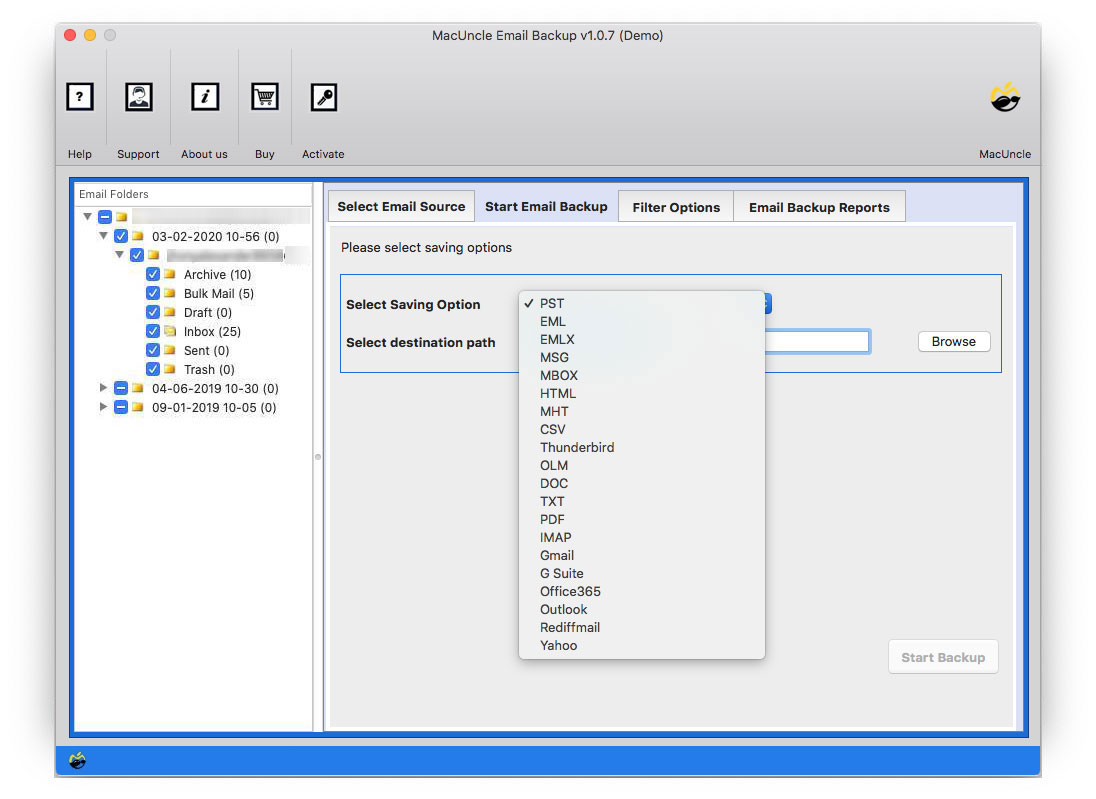 Now go to Select Saving Option and opt for Office 365 from the options. Further, the application will give a different field to enter the credentials.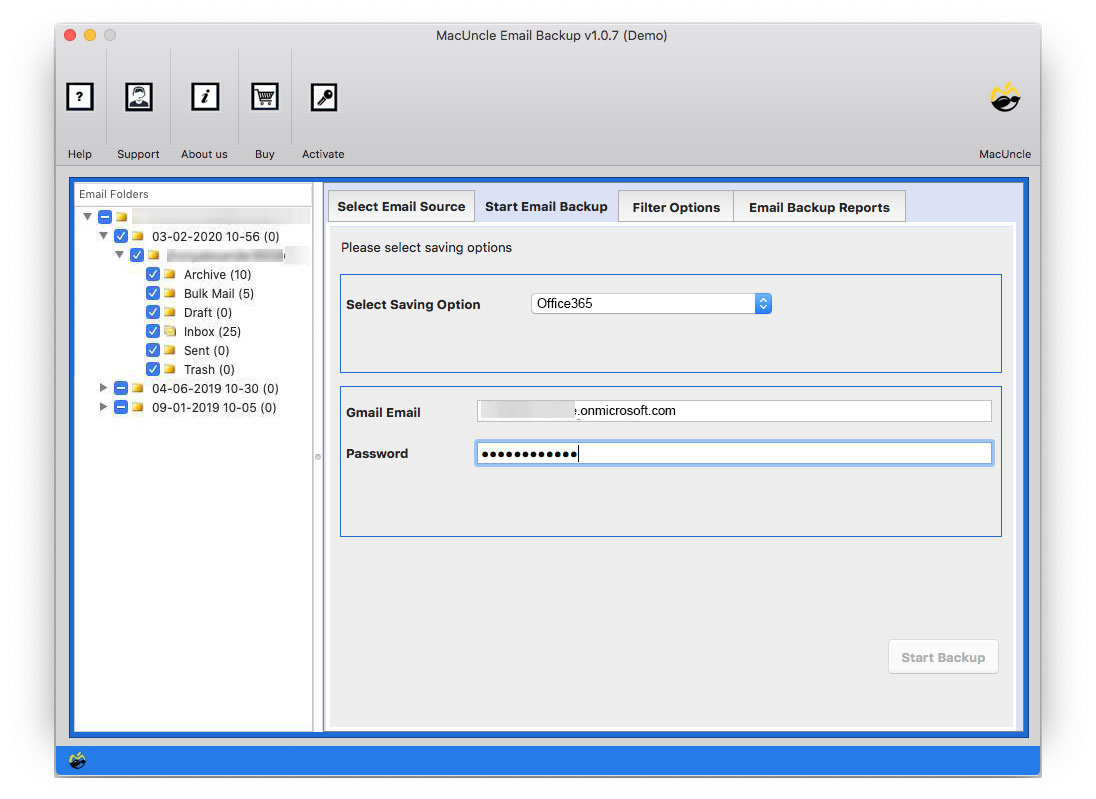 For selective migration of IBM Verse to Office 365, go with the Filter option. Then, set up the fields – Subject, From, To, etc.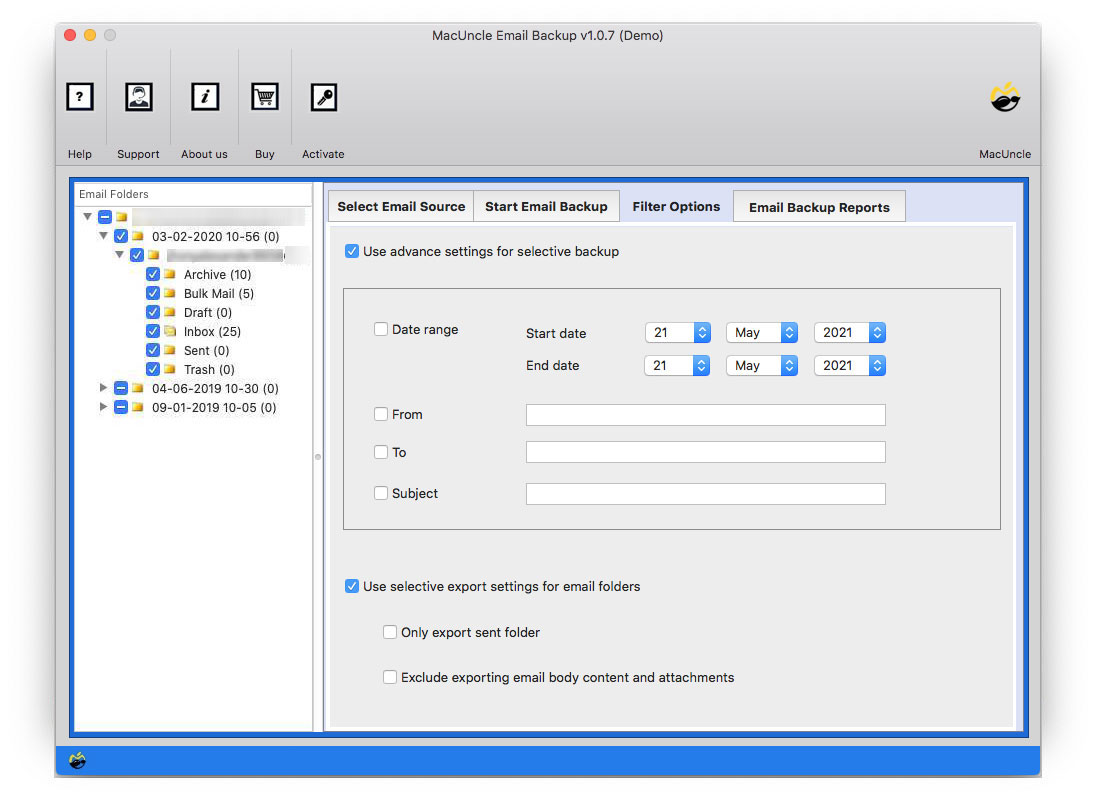 As a final step, press the Start Backup button. 
Reason to Import Emails from IBM Verse to Office 365
You might be here because of your particular reasons. Similarly, users have different compelling reasons for importing emails from one server to another. 
Get multiple applications along with the O365 subscription package. 
You will also have free access to the most recent versions of Office when you subscribe to Office 365.
Communication and cooperation with colleagues and partners are much easier to use with O365.
It works well with Microsoft Office and other Microsoft applications.
One Drive is a cloud service that saves all data in a secure and shared location that all devices can access. Office 365 provides a platform for using One Drive.
FAQs
Can I import emails from the IBM sent folder?
Yes, either select the folder at the beginning of the procedure or go to the filter option>>Use Selective Export Settings for Email Folders>>Only Export Send Folder.
We would suggest you go with the advanced filter option.
With this tool, is it possible to convert the IBM Verse emails to other emails format?
Yes, in the select saving option, find different email file formats or document formats. 
Do I need to have IBM Verse installed on my Mac?
No, there is no such requirement while using MacUncle applications. 
Conclusion 
To conclude, the article covers the solution for IBM Verse to Office 365. Go through the write-up to get the application set up and the procedure to migrate emails. As the set-up file mentioned here is a trial edition, import a limited number of email files to any email client. Then, later upgrade to the professional edition the tool works perfectly. 
For any query, visit MacUncle Customer Support and get done with the issue right away.