How to Import cPanel Emails to Office 365 on Mac OS ?
Migrating to cloud applications, especially MS Office 365 is one of the best applications that can be used by various users. As it provides the entire Microsoft Office Suite in it, most people prefer using Office 365. But migrating cPanel Email to O365 is a bit difficult but can be done in some time. Most users face the problem while performing the manual method to migrate cPanel Email to Office 365 on Mac OS.  
Users were facing troubles while working on cPanel Webmail as their emails were disappearing and were being lost. Also, they don't have any backup option which can save their emails to local storage. Therefore, people prefer to move cPanel Emails to O365 on Mac as it will offer more flexibility and exotic features. Many users try using various Manual Methods but they lose all of their data while performing it. So, if you want to risk losing your precious emails then you can go for the Manual Method. 
In this article, we will provide the only trusted Solution to Migrate cPanel Email to Office 365 on Mac. The Automated Method provides you with a direct and easy-to-go method that gives you a smooth experience. The users can go for this technique without any second thought.
How to Migrate cPanel Email to Office 365 on Mac? 
We recommend the best for you, migrate cPanel Email to Office 365 using the software Webmail Backup Tool. It can back up emails from RoundCube, Squirrel Mail, Horde, and other cPanel Webmail. You can then Migrate it to O365. You can migrate cPanel Webmail in bulk or you can selectively choose specific emails to preview and then Migrate them to O365. 
The utility performs the tasks easily and quickly in just a few minutes with accurate results. The wizard preserves and maintains the folder's hierarchy during and after the procedure. The tool offers a 100% guarantee of providing safety and security, your data will never be lost or hampered. You can surely rely on this tool and sit back and relax for your task to complete. 
In just easy steps, download and install the Software on your Machine. While you can follow the below procedures to run the application. 
Steps to Migrate cPanel Email to Office 365 on Mac 
Follow the below steps carefully to run the software easily and effortlessly: –
Step 1. Start the software on your Machine using the link provided. 
Step 2. Then enter the Account Credentials on the software panel provided.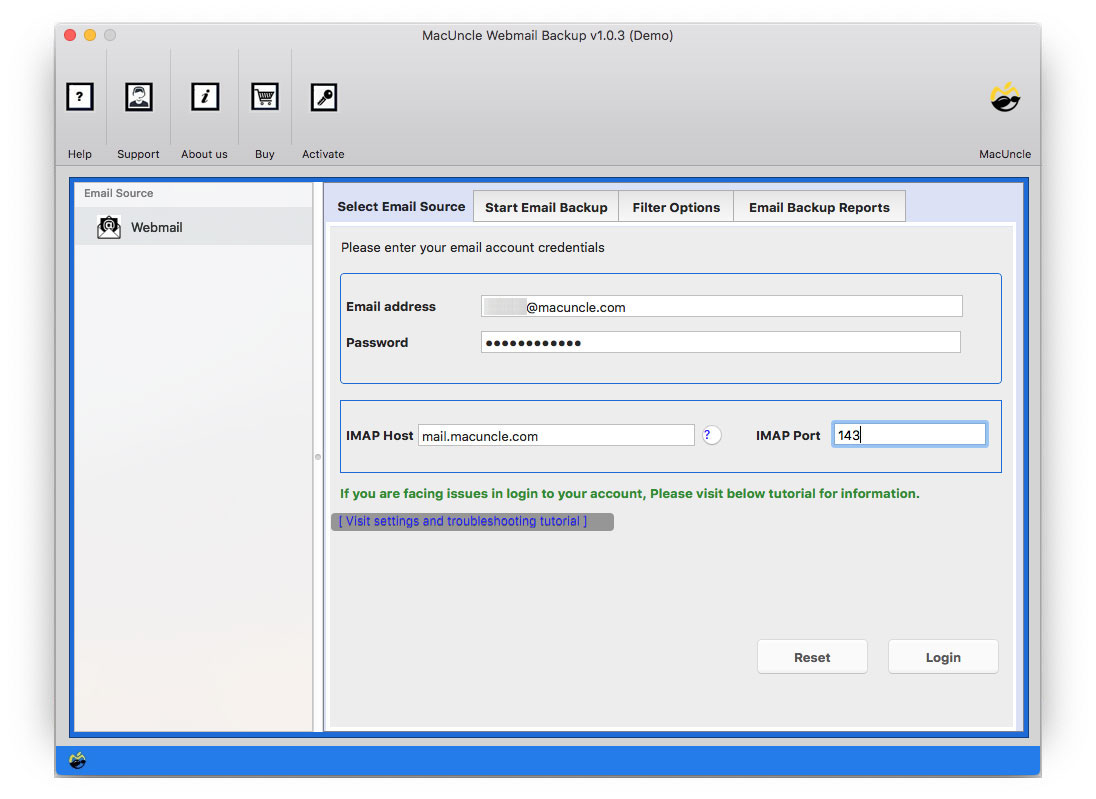 Step 3. Further, select the emails which you wish to migrate to Office 365.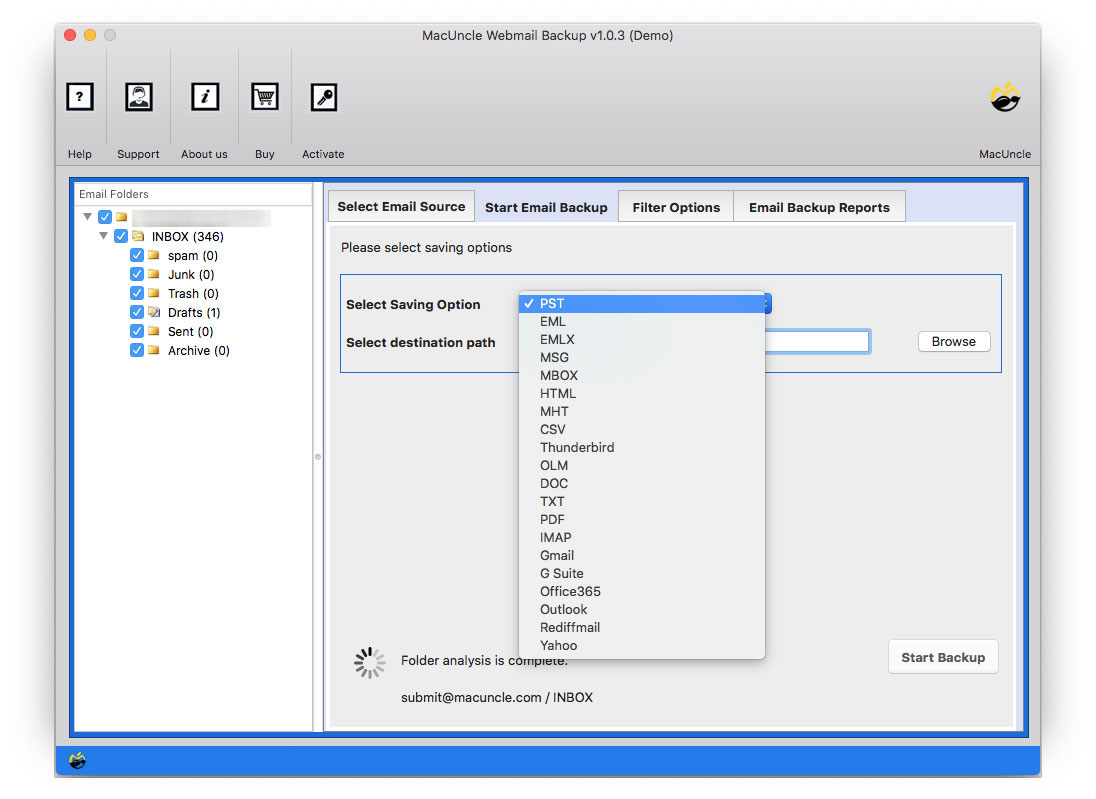 Step 4. Then choose Office 365 from select Saving Option and enter the account credentials.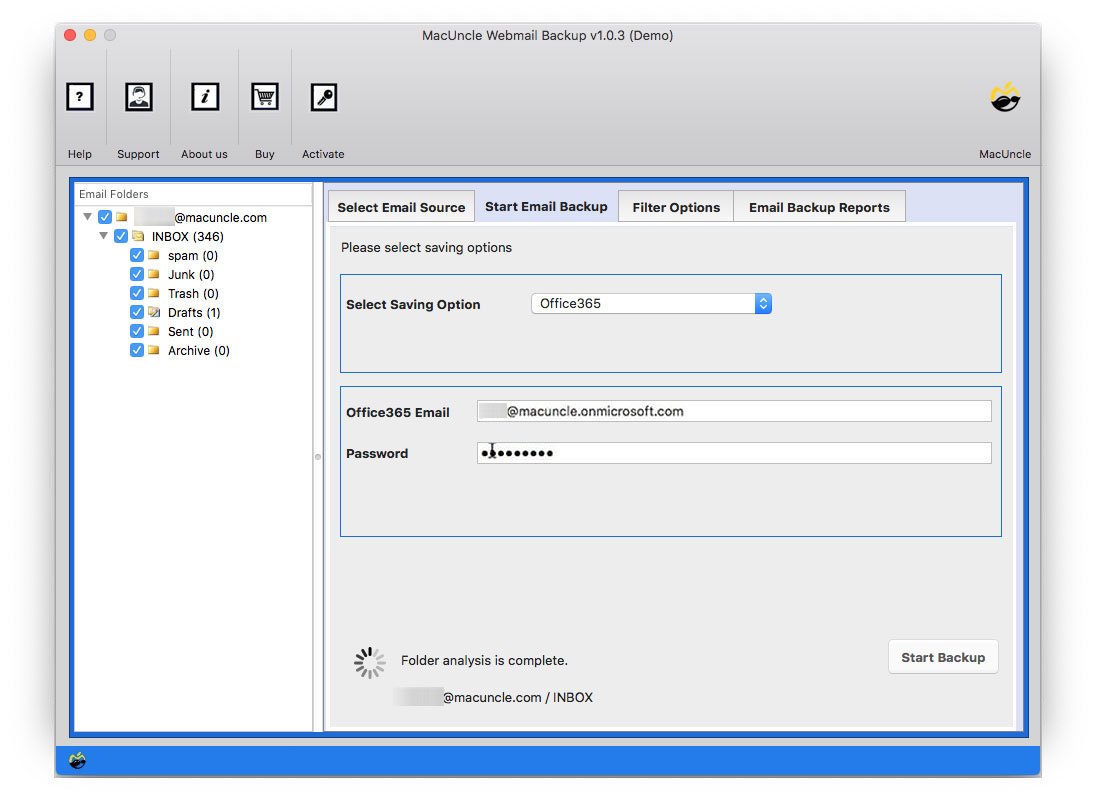 Step 5. If you want selective emails to migrate to Office 365 then go for the Filter Option provided.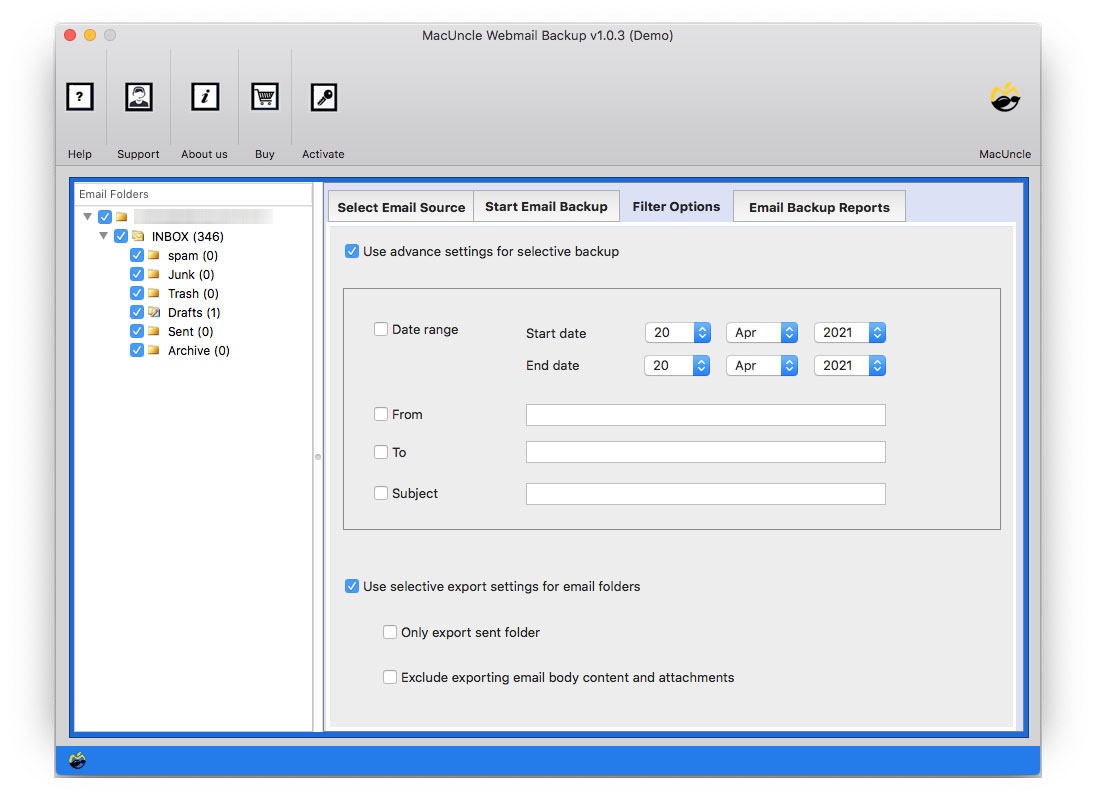 Step 5. Now finally select the Start Backup button. 
You will then receive a few notifications regarding the successful completion of the process. 
Extraordinary Features of the Tool 
The tool comes with a coherent GUI that enables users to operate it very easily and simply. Here are some of the major benefits if you avail of the Wizard on your Machine: –
Complete & Quick: The software offers users an easy option to explore and migrate cPanel Email to Office 365 in just a few clicks. 
Filter Options: The wizard offers you the option to select specific files for backup and migration. 
Preserves & Maintains: The tool preserves and maintains the folder's hierarchy and maintains the Meta component of the emails during and after the process. 
The Bottom Line
The blog explains and gives you the right and direct solution to Migrate cPanel Email to Office 365 on Mac. We have given the Easiest Solution of all time. This tool enables you to back up and migrate to O365 easily and effortlessly. The wizard comes with exotic options and features and enables every user to operate on it without any glitches. The tool supports all the latest versions of Mac OS. 
Also, Get the application to Export Horde Email to Outlook