How to Print a Secured PDF File on Mac OS ?
The PDF document is generally used to share personal information as it keeps the record safe and secure. By locking them with a password, user can protect their PDF documents. Learn the steps to how to print a secured PDF file without a Password. 
Perhaps you'd like to know how to print password-protected PDF files on Mac OS Or how to print a protected PDF file without a password? You are in the right place then. Here we are going to talk about the reason and solution for printing encrypted PDF files with a complete illustration. Using a splendid PDF Password unlocker tool that eliminates PDF restrictions without requiring a password for permission.
Why is Secured PDF Not Printing
To encrypt a PDF, there are two types of passwords: user/ open password, which is used to prevent anyone from accessing the content in the file. The Owner password is also known as the change permissions password in Adobe Acrobat. That means to print, copy, edit, modify, comment, and sign a PDF, you need a password.
If you can open a PDF file but are unable to print it, then the PDF file will most likely have an Owner password restriction. Don't fret, if that's the case.
Print Secured PDF File on Mac OS 
Get the perfect Mac third-party service out there that will help you print online and offline secured PDF files. We recommend you MacUncle PDF Lock and Unlock wizard. It not only easily decrypts PDF passwords on the machine but can also handle up to 300+ batches of files.
Unlike other online services that ask to upload PDF files one by one, the software has the option to process multiple files at once. However, to have an unlimited PDF unlock option get the Pro version of the tool.
Now let us look at how it works without knowing the owner's password to unlock and print secure PDFs. 
How to Print Protected PDF Files without Password?
On your Mac device, launch the software. Execute the method to print encrypted PDF files. 
To unlock PDF files: Choose a restricted PDF file or a password-protected PDF file folder via Add File(s) or Add Folder(s).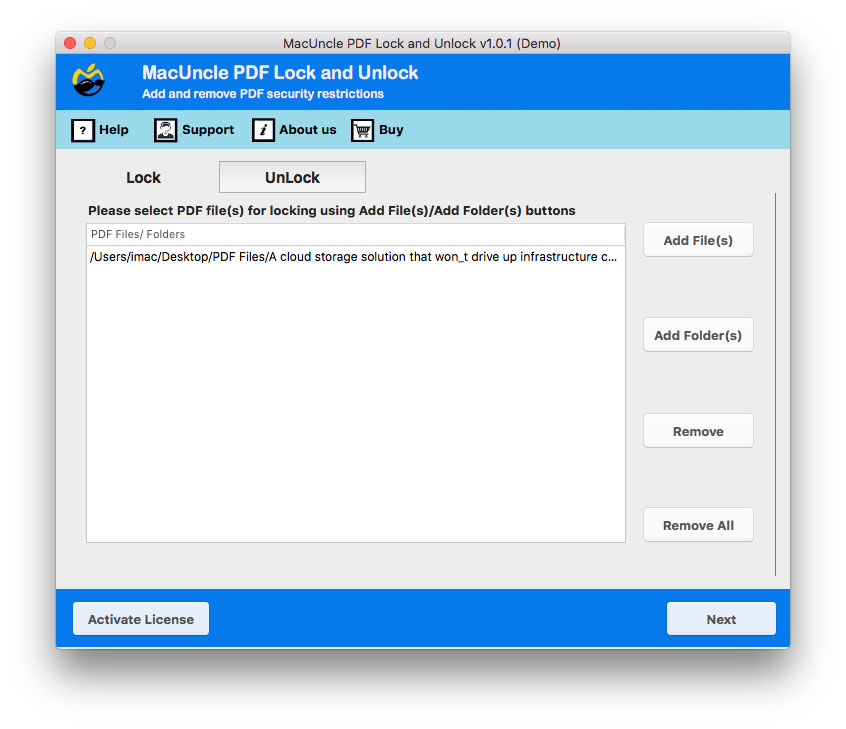 Choose the pdf file and enter the password in the field. If you don't know, skip that one. To step forward, click the Next button.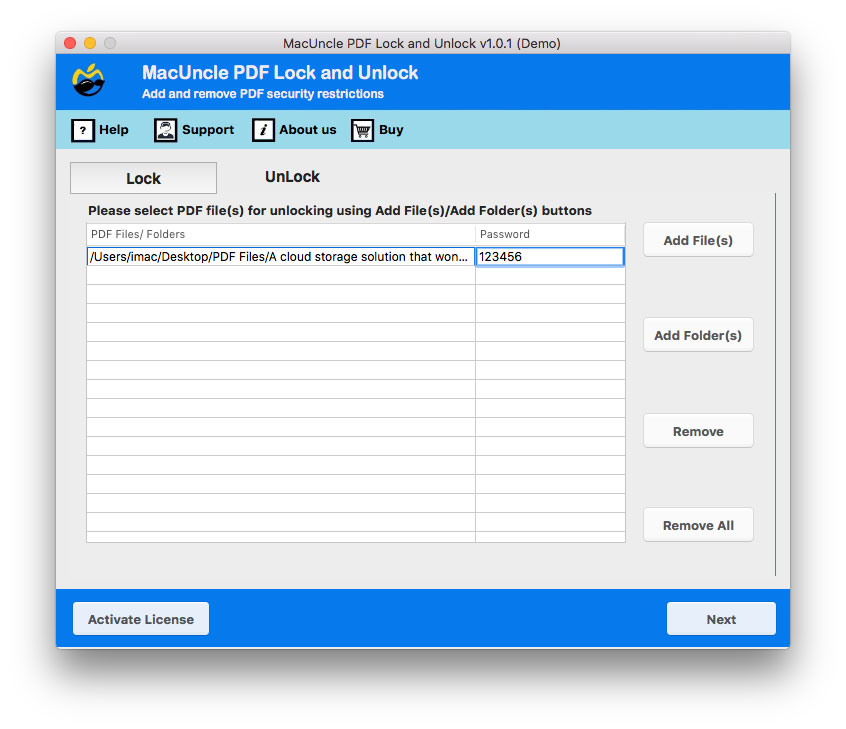 To save the resulting PDF file, choose a position from the Select Destination Location. Then choose Remove Password or Remove Other restriction.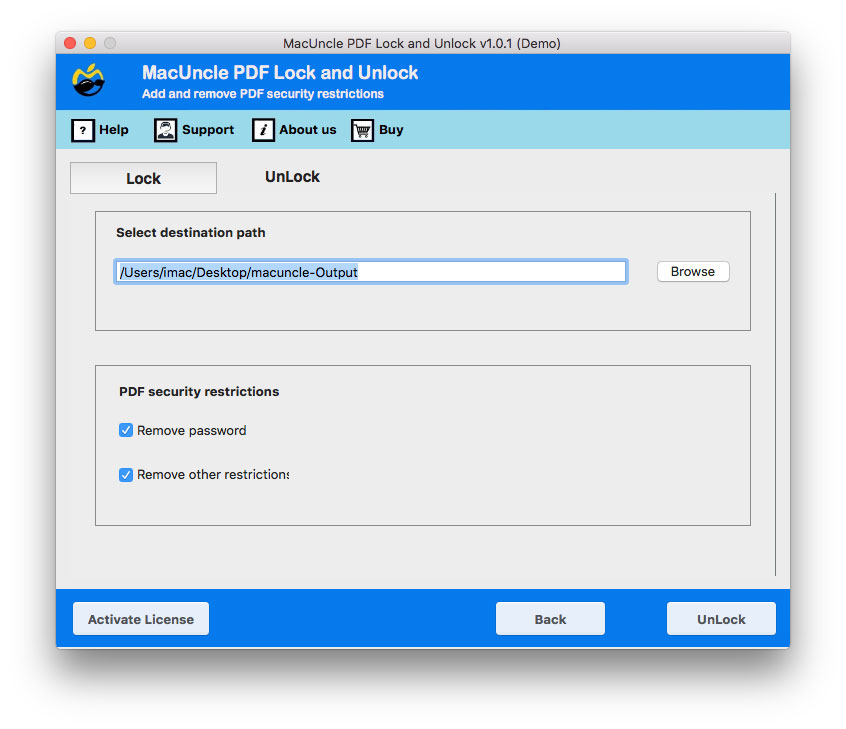 Finally, The tool produces PDF files without password protection within a few moments.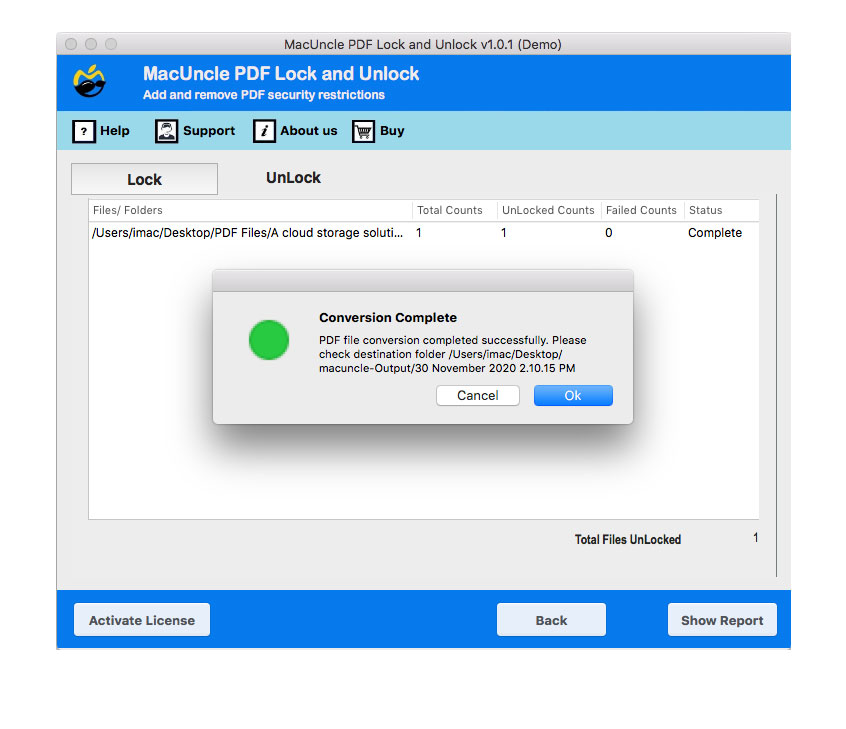 Now you can effortlessly print a secured PDF  file document on a Mac without any hassle.
Key Features of Tool to Print Password Protected PDF Files
The ultimate solution to print the secured PDF files offers some advanced traits for the users. Go through the points below to understand how the software helps in achieving the result within minutes.
Users can easily print several protected PDF files on their Mac devices without encountering any issues. This simplified procedure guarantees that you can easily handle your printing requirements.

The process of unlocking the print option is simple and may be finished in a matter of seconds. Your documents will be prepared for printing immediately, so there will be no waiting.

With the tool mentioned here, you can maintain the integrity of your data because it works without changing the content of your PDF file. There is therefore no possibility of data loss or corruption. 

The software supports all versions of Adobe Acrobat, which also works with PDFs made by other PDF creators. No matter what program you use to create your PDF files, you can count on it to function without a hitch.

You may quickly browse and store the resulting PDF files in any desired location on your Mac after unlocking and printing your protected PDFs. You can arrange your files in accordance with your individual requirements and tastes thanks to this flexibility.
Wrapping Up
This method is a reliable solution to how to securely print a secured PDF file on a Mac. That grants you the ability to do anything in the PDF. So, to unlock the print option in a PDF file, use the suggested program. It is free from any glitches or bugs. To print non-printable PDF documents with this app, no Adobe Acrobat reader installation is necessary.
Frequently Asked Questions
Q) How to remove print restrictions from PDFs?
A) Decrypt the PDF document and then easily print out PDF files on a Mac.
Q) Why is the PDF Printing option showing "Not Allowed" in the Document Description?
A) Due to security constraints, printing permissions are not included in the format.
Q) Is a PDF reader necessary while using this tool?
A) No, even if you don't have Adobe Acrobat or any PDF reader the tool still works properly.