Backup & Clean Yahoo Account on Mac – Get the 2021 Best Solution
Yahoo! Mail is in the communication sector for over two decades and thus this email service is used by significant numbers of users. Now, however, Gmail is the most commonly used email client. Nonetheless, many users keep their Yahoo mail accounts to sign up for certain programs and networks. The issue with linking, indeed, is that users receive several emails daily. Furthermore, spam messages every day invade users' emails, leaving thousands of emails in their mailbox. This article will show you how to quickly clean up Yahoo Account on Mac Machine without any data loss. If you would like to return your important Yahoo messages to their rightful place, then continue reading the article.
Yahoo Mail's free edition contains 1 TB of space, ensuring that it is rare to practice cleaning the Yahoo account. It's possible to send mail attachments to up to 100 MB with Yahoo's Attach Large Files program, as opposed to 25 MB as usual. Therefore, your Yahoo account needs to be cleaned periodically, to ensure that a mailbox is not filled soon.
#1

Manually Clean Up Yahoo Mail on Mac

If you access Yahoo Mail on the Mac system and want to remove your unwanted emails, we'll address the manual method for completing the task here in this section.

And to do this appropriately, perform the following steps:
First, open Yahoo Mail 
Now choose the email you want to remove.
After that, select the Delete icon at the top of your window
Now, once you have removed all of your emails, the emails will move to the Trash folder.
Navigate to the Trash folder and select all emails, then empty all emails afterward.
Limitation of Manual Method
Well, the above method cleans your Yahoo mailbox, but that is not the way to remove dozens of e-mail messages. While performing this task you have to repeat the process again and again. There is also a very high chance that you will erase your important mail while deleting multiple emails. Therefore, for mass clean up Yahoo Mail, read the next section.
#2

Professional Solution to Clean Yahoo Mail Account on Mac OS X

Tried a manual method, but are exhausted with repeat deletion if your Yahoo Mail exceeded its quota. Try the Yahoo Backup Tool for Mac for the ultimate hazard-free solution. Your tool is one of the best options if you want to clean up your Yahoo mailbox since you can back up your Yahoo Mail with it. And once your Yahoo Mail has been backed up, the tool will allow you to uninstall the mail to free your mailbox.

Download for Mac Download for Windows

You can easily export Mac yahoo mail to PST, EML, MSG, MBOX, and EMLX without losing data integrity and clear up an account without losing any email data. You can then move the yahoo mail folder easily to a Mac computer.
Get the trial version from the above link and set up the tool & enter Yahoo credentials into the software panel. Hit the login button.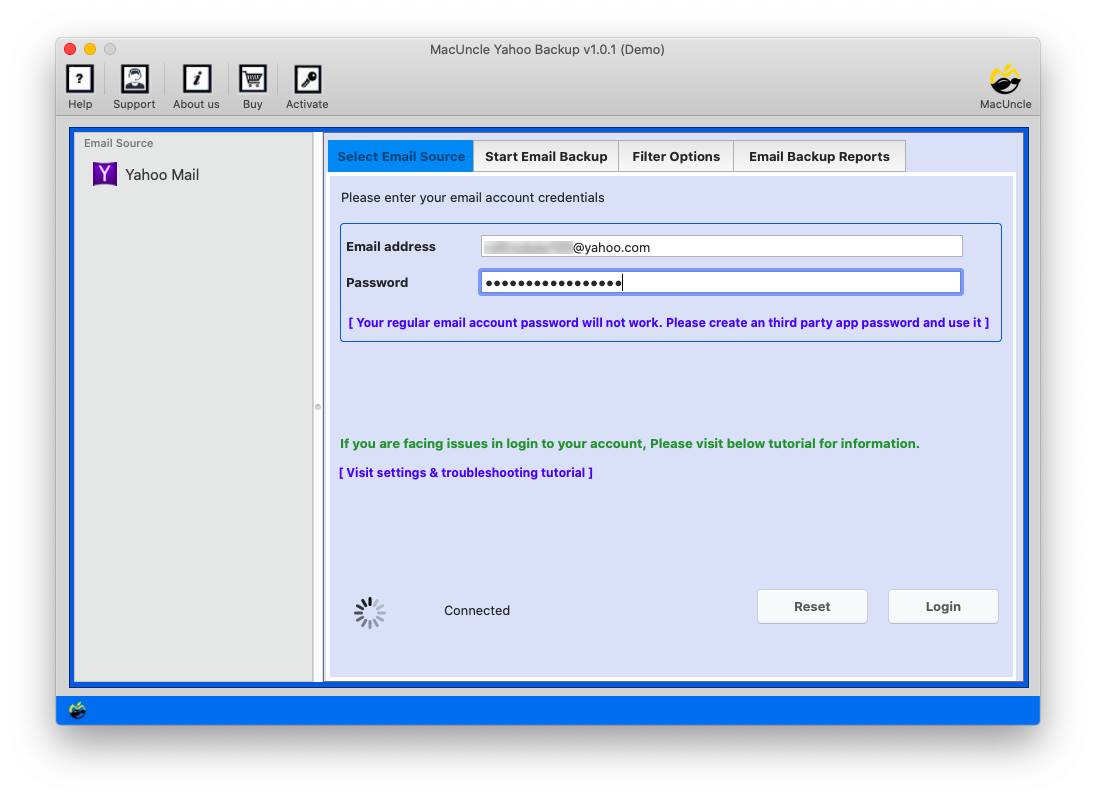 Now, choose the desired folder and select any saving format.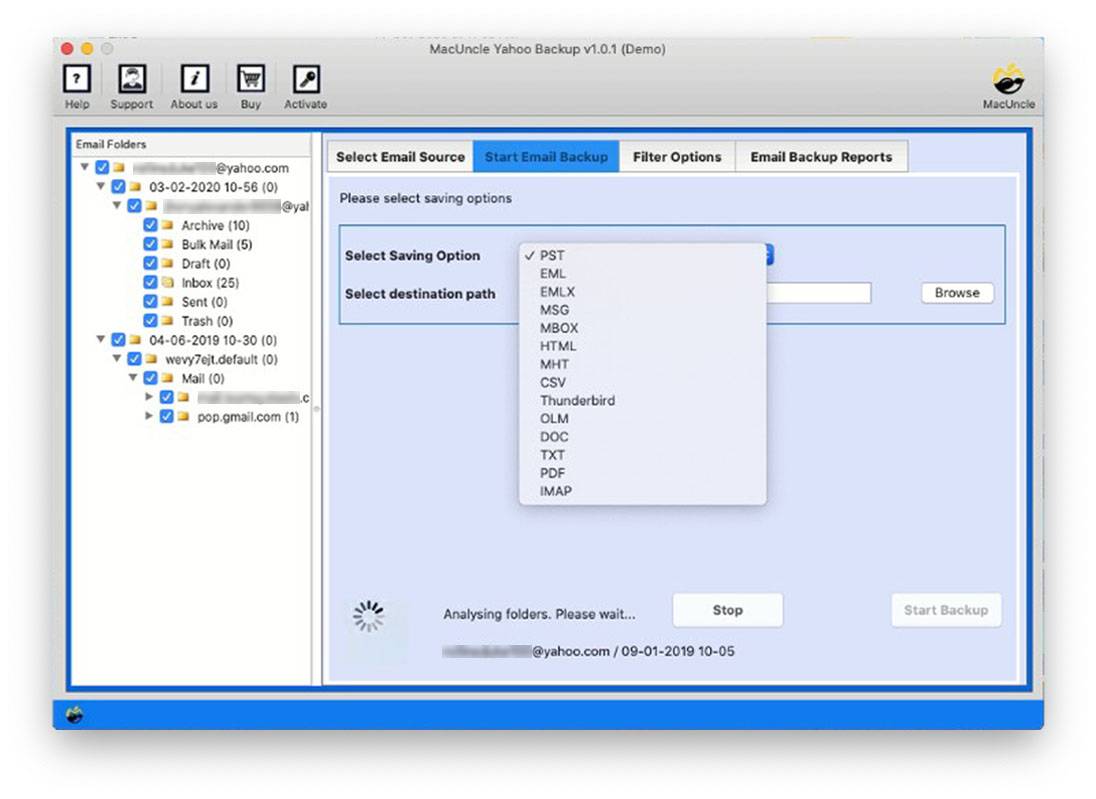 Filter option: The user can filter out email according to the Subject, From, To, etc.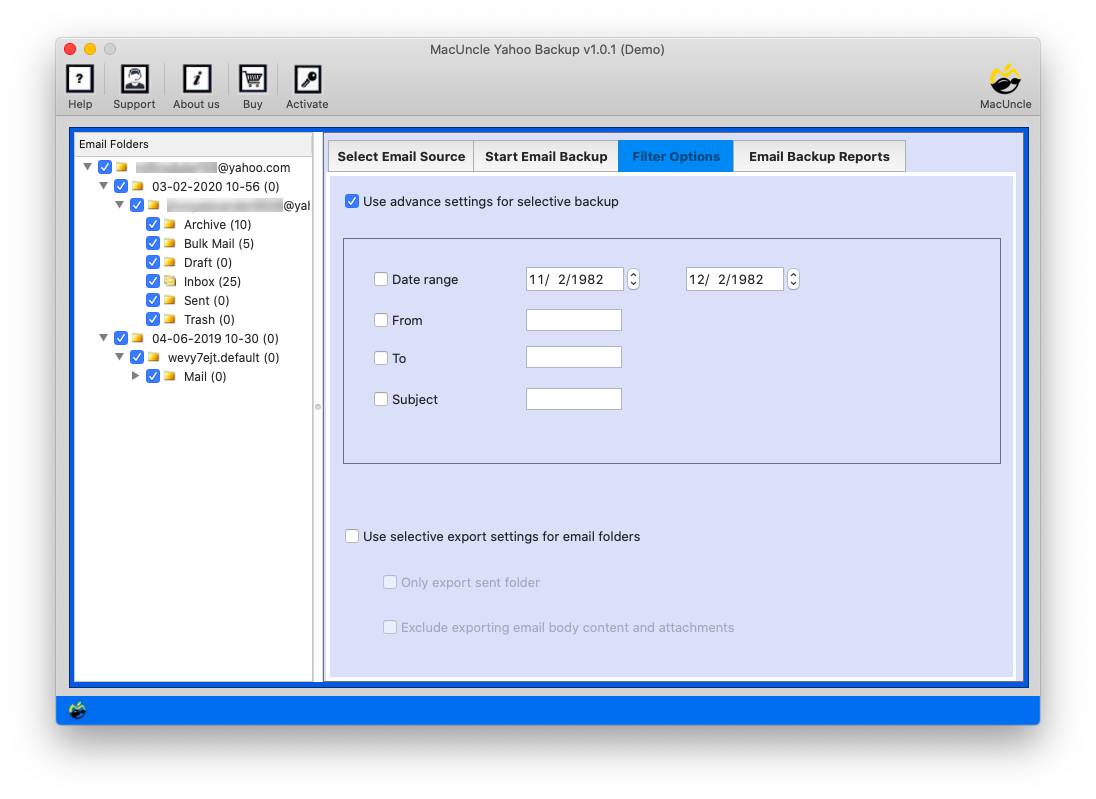 Then click the Start backup button to begin the Yahoo Account download process.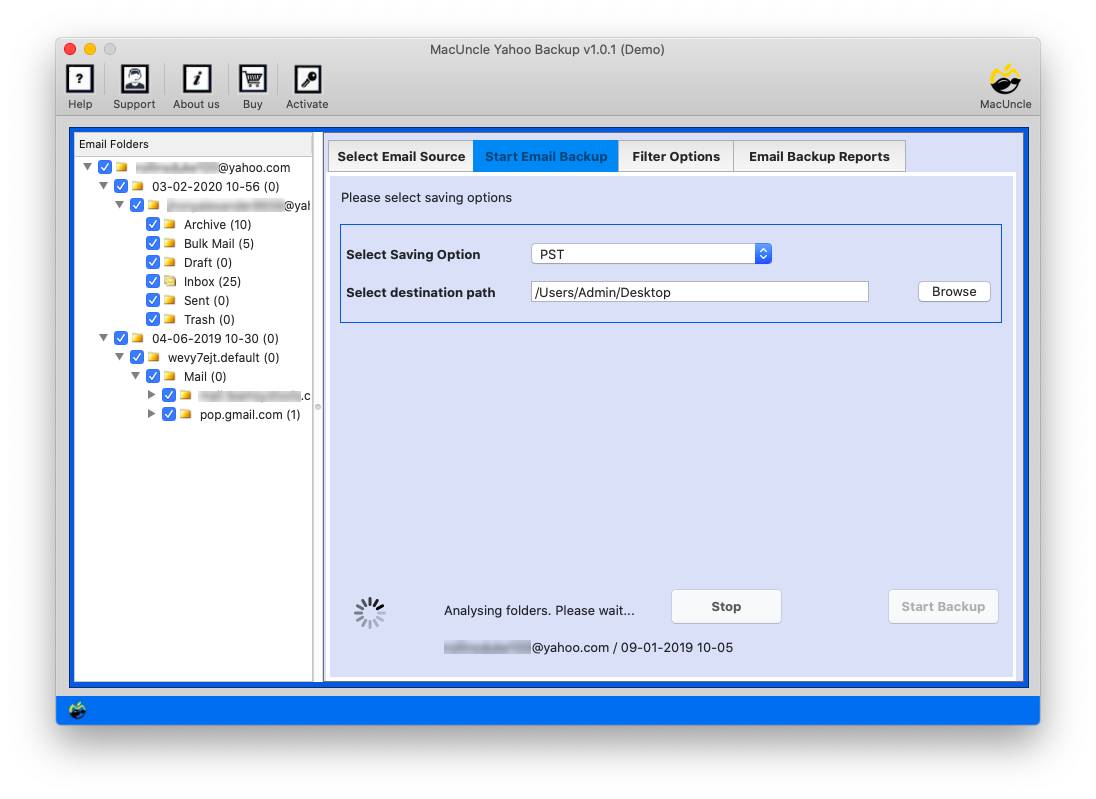 Why Backup Tool Before Emptying Account
Everyone needs a perfect solution for their problem and this tool comes with some amazing features to save emails before cleaning up the Yahoo Mail account. Here are some other features of the utility: –
1. Supports both selective as well as batch backup Yahoo account files.
2. Will retain the quality of the data and structure of the folder throughout the process.
3. Download both Yahoo emails and attached documents.
4. Provide your e-mail file with a name convention option
5. Mac OS X 10.8 and the latest support versions
Wrapping Up
We have explained two methods as the solution for "how to clean up Yahoo Account on Mac". In Step #1, you will get the manual method – carry out this technique if you have only a few emails to remove. On the other hand step #2, you will get an automated solution, go with this step if you want to clean up your yahoo account in batches.