How to Download Attachments from Email files in Mac Outlook ?
Are you searching for alternatives to save all your Outlook Email Attachments in bulk? Then here is the perfect way to solve this problem. Therefore, many users use Outlook on their Mac System to send and receive emails. Mac Outlook saves all of your data in OLM format and using the solution download attachments from Outlook on Mac. 
Outlook is a desktop-based email client which is available for Mac as well as for Windows users. Outlook for Mac Email service stored the database in OLM file format. This application allows sending, receiving, and storing emails, calendar entries, note-making, and saving them with attachments. Many users attempt to delete their attachments because of various reasons. 
Ground Causes to Download Attachments from Mac Outlook
Firstly, the mailbox data gets full due to the bulky attachments which cause malfunctioning with the email services. The loading time also increases on Outlook while it hangs at some time due to an oversized Outlook Mailbox.
The Outlook application pauses due to the large size of the Outlook data file with a huge number of attachments.
Corruption of the Mac System gets increased due to the Oversized Outlook mailbox files.
So, save the email attachments locally on a hard disk to protect their data from corruption or loss. 
Common Approach to Save Attachments from Outlook Account
Please be aware that depending on the version of Outlook you are using and the computer's operating system, the particular instructions may differ significantly. These procedures are meant to serve as a generic how-to for manually obtaining Outlook attachments. Here are the steps to manually download all attachments from Outlook:
Start Outlook application.

Choose the email with the attachments that you want to save. 

Then click "Attachments" and choose "Download All."
You can also utilize the Shift + Command + E key sequence if you're running Outlook 365 on a Mac.
The "Save All" option can also be selected by right-clicking on an attachment in the message header.

You'll be asked to choose a location or path for the attachments to be saved.

To confirm your choice, click "Choose".
The methods below should be followed if you want to save a certain range of file attachments:
Open the message that contains the attachments you want to save in Outlook.

Select "Save As" by performing a right-click on any attachment file.

Select the path or location where you wish to save the attachment files by browsing there.

To confirm your selection, click "Choose".
Save Multiple Attachments from Outlook – A Stalwart Tool 
If you want to download attachments from Outlook on Mac, we recommend you Outlook Mac Attachment Extractor. This application provides you with a simple solution to download attachments from Outlook for Mac files. It offers you a free trial version of extracting attachments from up to 25 Mac Outlook files thus you can experience the ease of its working.
Save attachments from multiple Emails in Outlook Mac using the steps below
Step 1. Get the tool and start the tool on the System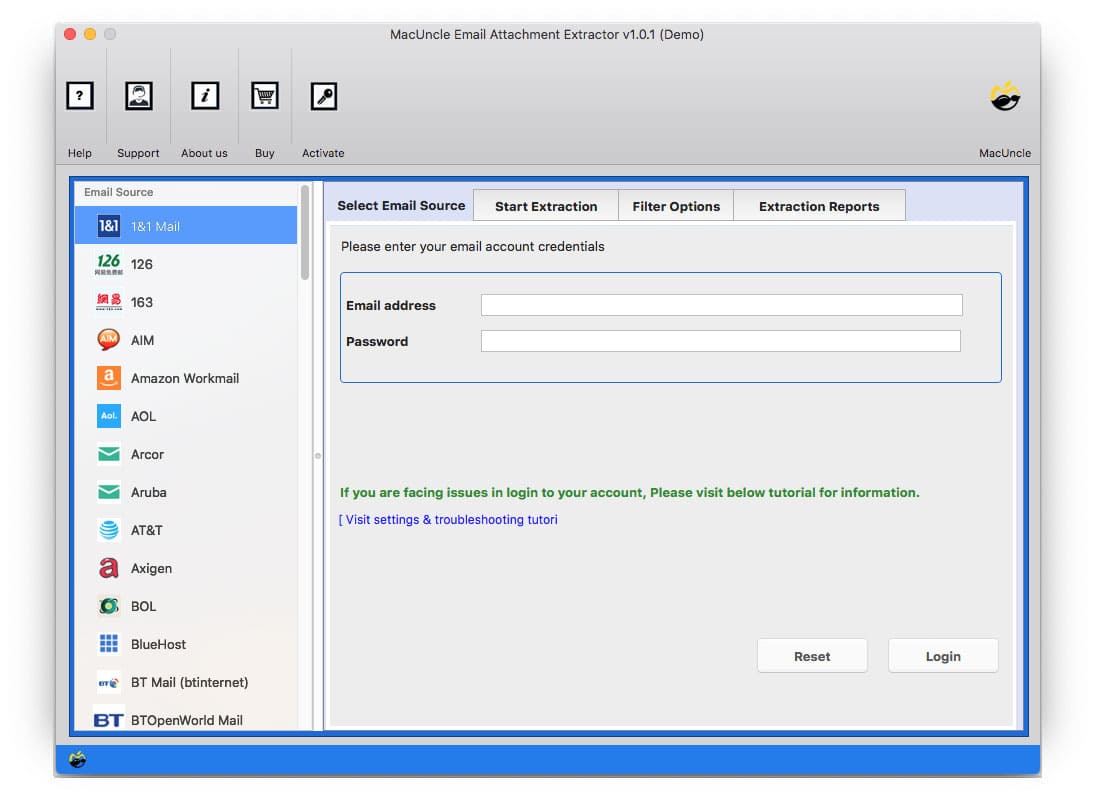 Step 2. Select Outlook from the "Email Source" and Enter the Credentials. Press the login button to proceed.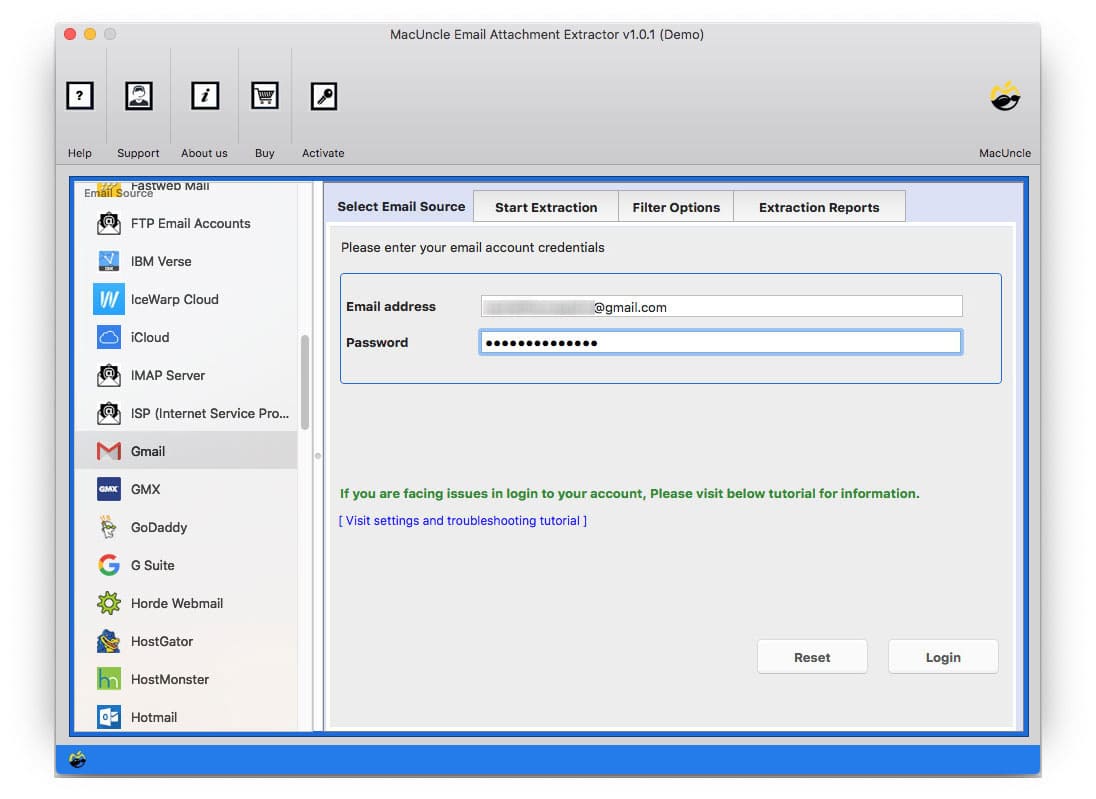 Step 3. Browse a location to store the attachments or else the files will get saved to the Desktop by creating a new folder.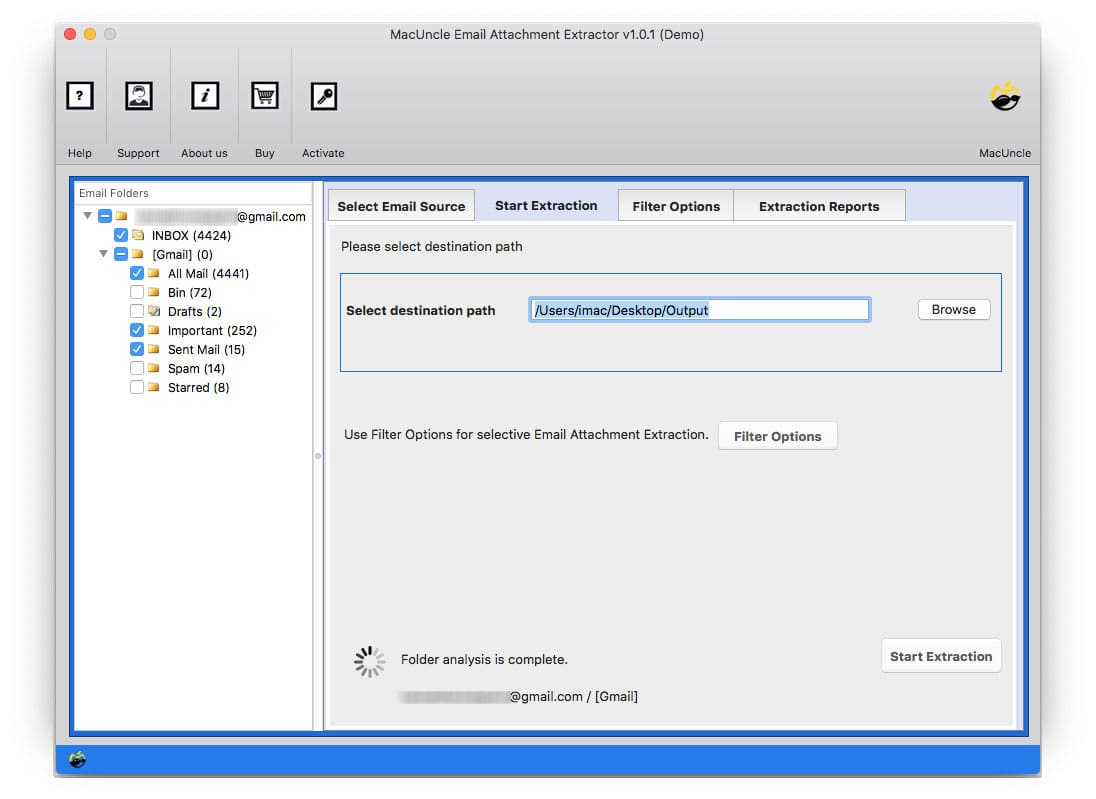 Step 4: Filter before extraction: Use the filter option to download all attachments from desired Email IDs, Subjects, Date Range, etc.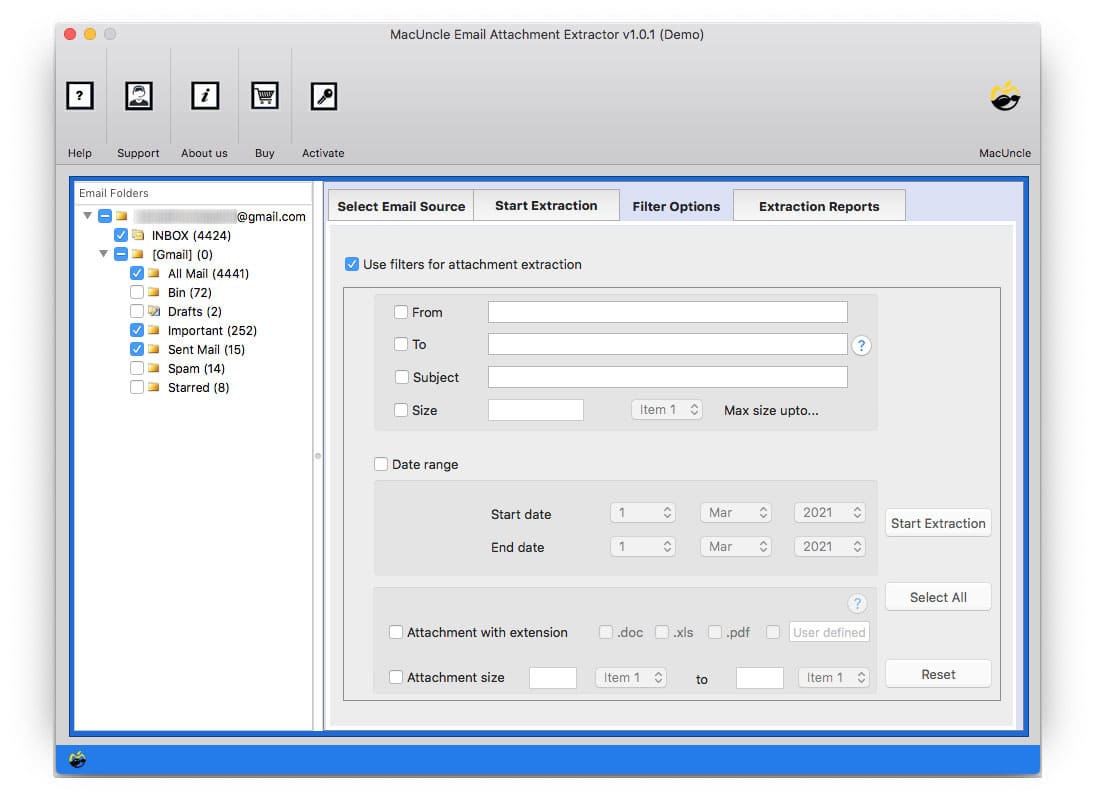 Step 5. Hit the Extract button to start attachment extraction from Outlook for Mac emails.
It works effortlessly and thus offers you a smooth and convenient way to extract multiple email attachments all at once in just a few moments. It provides you with a wide range of options, you can preview all of your attachments before extracting thus providing you with a safety net. You can store your resultant folder or attachments in the desired location as it provides multiple File Naming Options.
Traits of the Tool to Download all Attachments in Outlook
The application offers you a coherent GUI that can be accessed by both technical and non-technical users without any hassle. Here are some of its benefits which you can obtain after using it:-
It can effortlessly extract attachments from Outlook on a Mac System.
You can save multiple attachments from the Emails of Outlook at once without any glitches while maintaining the folder hierarchy after the completion of the process. 
The tool offers a solution to save the attachment to the preferred location using the browse button on the Select saving option.
It supports and works very well in all versions of Mac OS like 10.9 Mavericks, 10.8 Mountain Lion, 10.10 Yosemite, OS X 10.11 EL Capitan, etc. 
Final Verdict!
The above write-up gives you a precise and perfect solution for – being unable to download attachments from Outlook on Mac. Therefore, considering all the queries, we have suggested a powerful and dynamic tool that works amazingly well to save attachments from Mac Outlook. It offers a simple and efficient way while you can rely on it completely for the best results.