How to Move or Forward Shaw Email to Gmail Account?
A scary undertaking might be switching email providers, especially if you've been a Shaw Email user for a while. However, moving Shaw's Email to Gmail is a sensible option for several reasons. A solid and user-friendly platform, more storage, and strong Google service integration are all features of Gmail. You will be guided step-by-step method to forward Shaw Email to Gmail in this extensive manual.
Why Switch to Gmail?
Understanding why you would want to migrate to Gmail in the first place is crucial before beginning the conversion process. Here are a few strong points:
More Storage Space: Compared to Shaw Email's storage space, Gmail's 15 GB of free storage is substantially larger. This eliminates the need for you to delete outdated emails or attachments continually.
Effective Search: Gmail is well known for its practical search features. The search feature in Gmail makes it much easier to locate old emails and attachments.
Spam Protection: Gmail includes effective spam filters that assist in clearing your inbox of undesirable emails.
Mobile-Friendly: You can access your emails on the go thanks to the Gmail app, which is available for Android and iOS smartphones.
Regular Updates: Gmail is regularly updated with new functions and enhancements, giving users a cutting-edge email experience.
Integration: Gmail functions as a central centre for all of your productivity needs thanks to its seamless integration with other Google services like Google Drive, Google Calendar, and Google Contacts.
Best Way to Forward Shaw Emails to Gmail Account 
All of your Shaw emails will be successfully transferred to your Gmail account with Email Backup Software, assuring a seamless transition without any data loss. Without the need for any additional application to go on with the Shaw emails to Gmail migration. Get the right version from the below links:
How to Use the Software to Transfer Shaw Mail to Gmail
Here is a step-by-step tutorial on how to use email backup software to forward your Shaw Mail account to Gmail:
Start by choosing Shaw Webmail from the list of email sources.
Enter the email credentials in the required field. Press the Login button.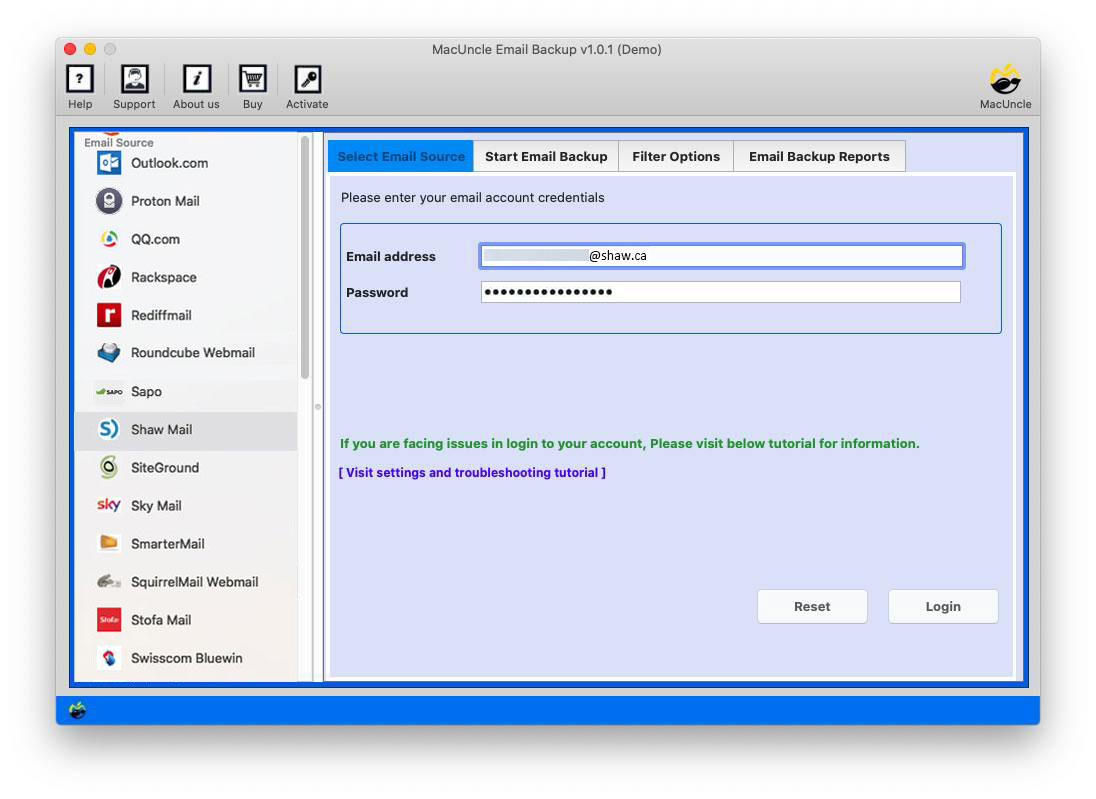 All the folders of Shaw Webmail will get loaded to the left panel. Choose any folder as per the need.
From the saving options select Gmail and enter the access details to the software.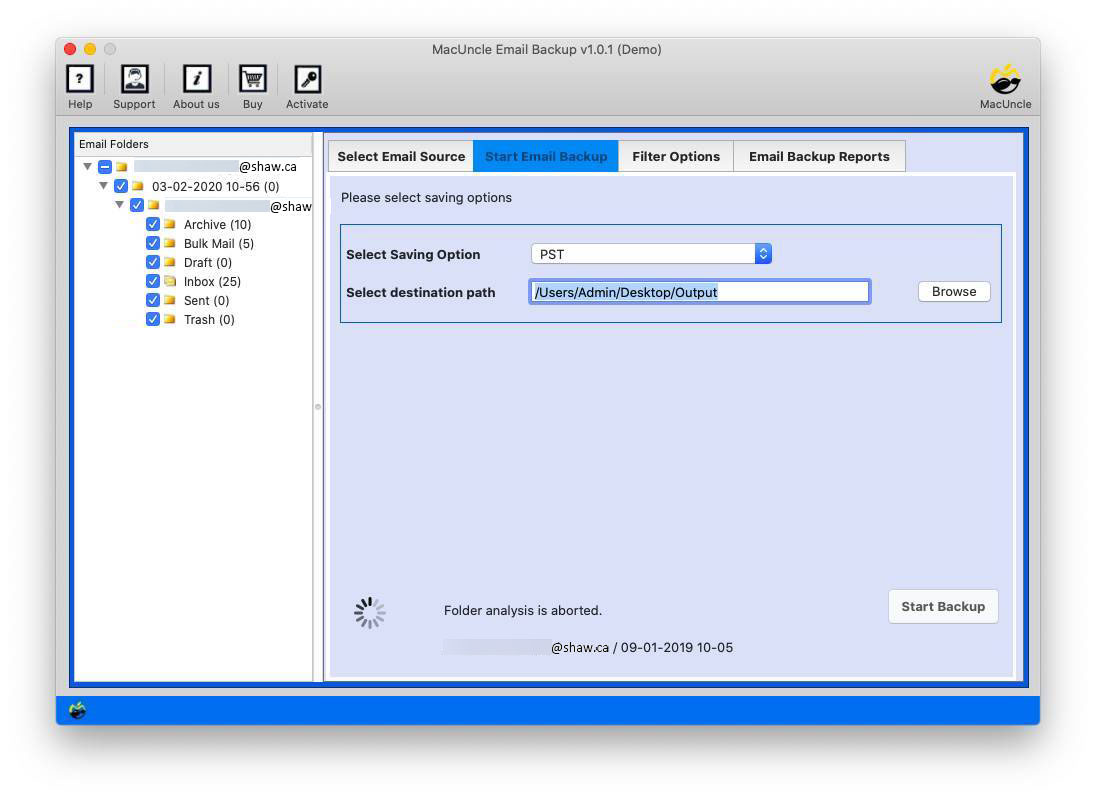 Go to the Filter option to perform selective migration of Shaw emails to the Gmail account.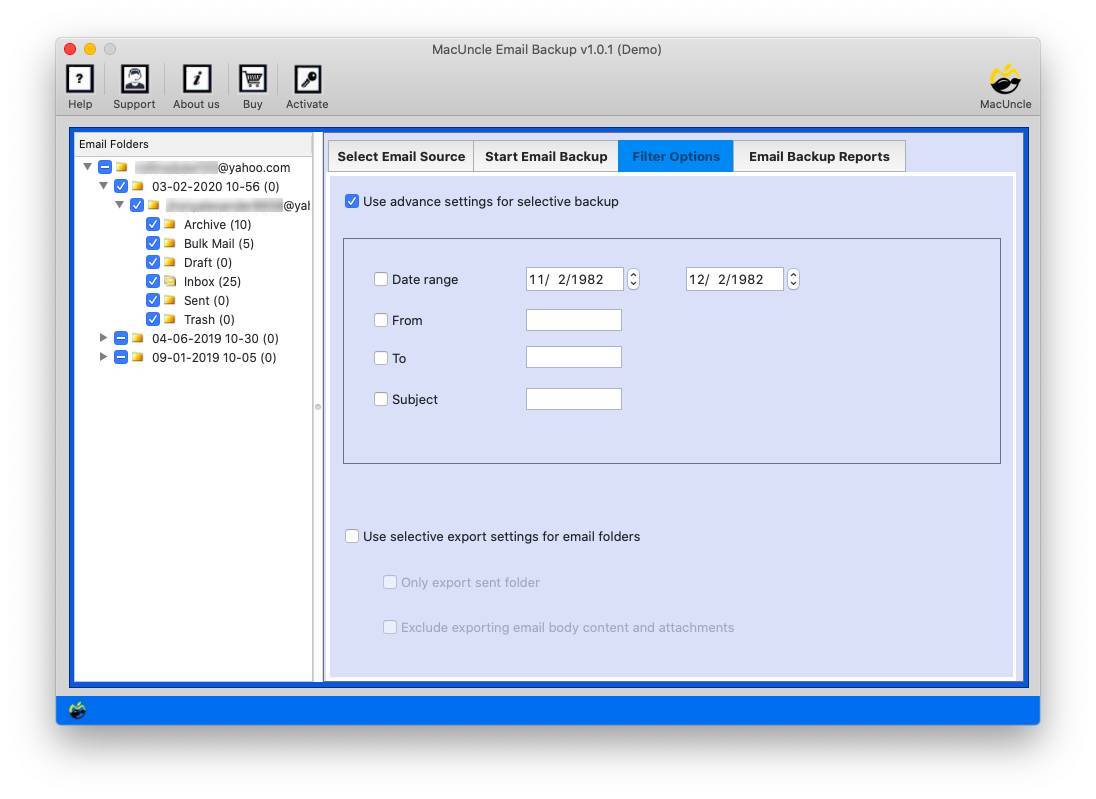 Press the Start backup button to initiate the transfer of data from Shaw Mail.
By following the steps here we can easily move emails from Shaw webmail to Google account. Use the above steps to perform batch migration of emails from one account to another.
Why Use Software for Shaw Emails to Gmail Migration?
When migrating your emails from one service provider to another, such as from Shaw Mail to Gmail, the tool has several benefits:
Data Integrity: During the migration process, email backup software guarantees the integrity and safety of your email data. Your emails, attachments, and other crucial data are all kept whole.
User-Friendly: Because these software solutions are made to be user-friendly, people with different levels of technical competence can complete the migration process.
Time-Effective: When working with huge email archives, email backup software can drastically shorten the amount of time needed for the transfer procedure.
Comprehensive Backup: The majority of email backup programs let you back up not only your emails but also your contacts, calendars, and other crucial email account information.
Final Thoughts
Although switching from Shaw Email to Gmail may seem difficult, with the correct planning and direction, it can go smoothly. Numerous benefits of Gmail include its large storage capacity, strong search feature, and compatibility with other Google services. To forward your Shaw Email messages and contacts into Gmail, follow the step-by-step instructions and if required don't forget to backup your critical emails locally, inform your contacts of the change in email address, and do so.