How to Import EML Files to Thunderbird on Mac OS X?
The EML file is an archived email message which preserves the original headers and HTML formatting. Microsoft has developed this file format for different e-mail applications such as Outlook and Outlook Express, Windows Live Mail, and more. Commonly EML files save data as plain text. Users need to upload their EML files to different e-mail systems including Thunderbird, etc. There are several requirements. There is a common question then, how to import EML to Thunderbird on Mac.
We have created this write-up to solve this problem. This is the simplest way to transfer EML files to Thunderbird on Mac, etc. However, let us look at some user queries, which define the export of EML files, before moving to the solution section:
Last day I received a bunch of emails in EML file format from my client. I use the Thunderbird for my official work. After long hours of search, I learned that transferring EML files to Thunderbird is not an easy task. Searched a lot, couldn't find an apt solution. Could you please share the best approach to import EML to Thunderbird? Also, I am using OS 10.14 Mojave.
Also, get the solution to
Foremost Tool to Import EML Files into Thunderbird on Mac OS
Since there is no manual method to import EML to Thunderbird, a trustworthy third-party tool is recommended to run the operation without loss of knowledge. One such trustworthy way to directly export more EML files to Thunderbird is to convert EML to MBOX using the utility EML Converter for Mac. In addition to conversion, the tool also lets you open EML files on Mac. You can download the program securely and you do not lose data. Unlimited EML files can be transferred via this program into the Mozilla Thunderbird file format.
The tool provides the choice to add a Folder for batch EML to Thunderbird migration. It also provides 5+ naming convention options to make EML file migration simpler and easier. The tool holds the folder hierarchy the same as the EML source file, even after migration. The file migrator is compatible with all the new versions of Mac OSX.
How to use:
Here are the steps to import EML files to MBOX Files on Mac OS:
1. Download the tool from the link above and start the tool.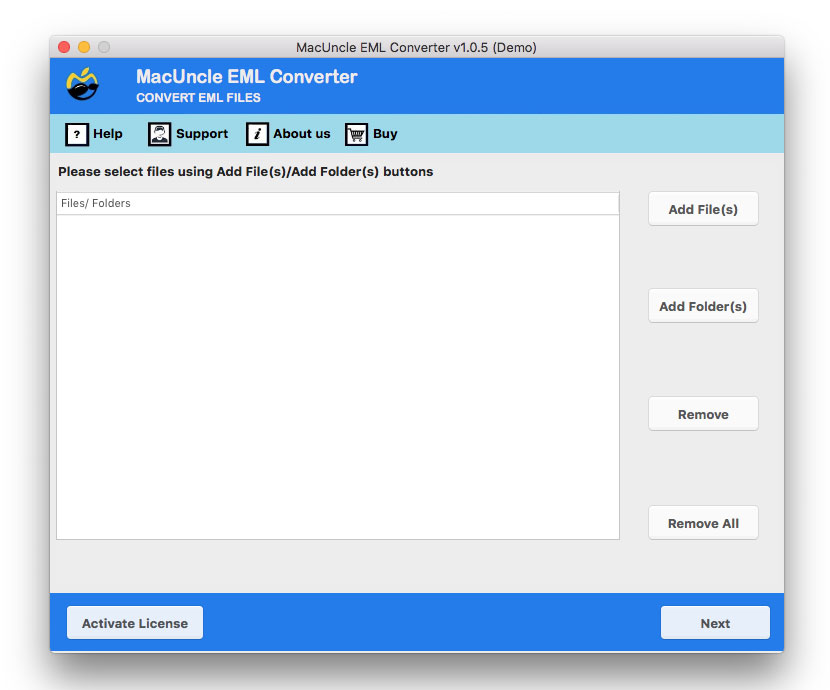 2. Browse and add the EML Files or Folder you need to import to Thunderbird.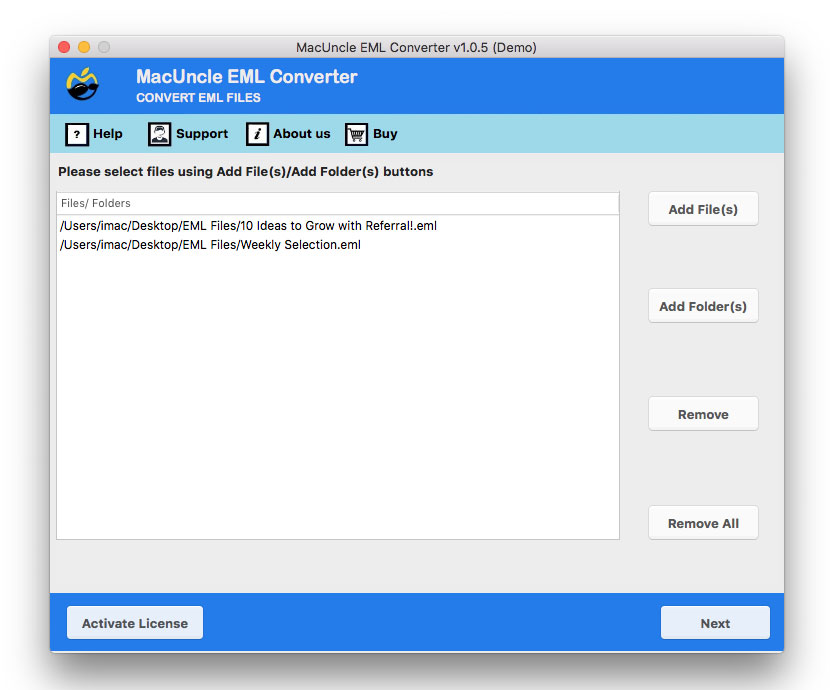 3. Choose Thunderbird from Select Saving Option. The software will automatically fetch the Mozilla Thunderbird account.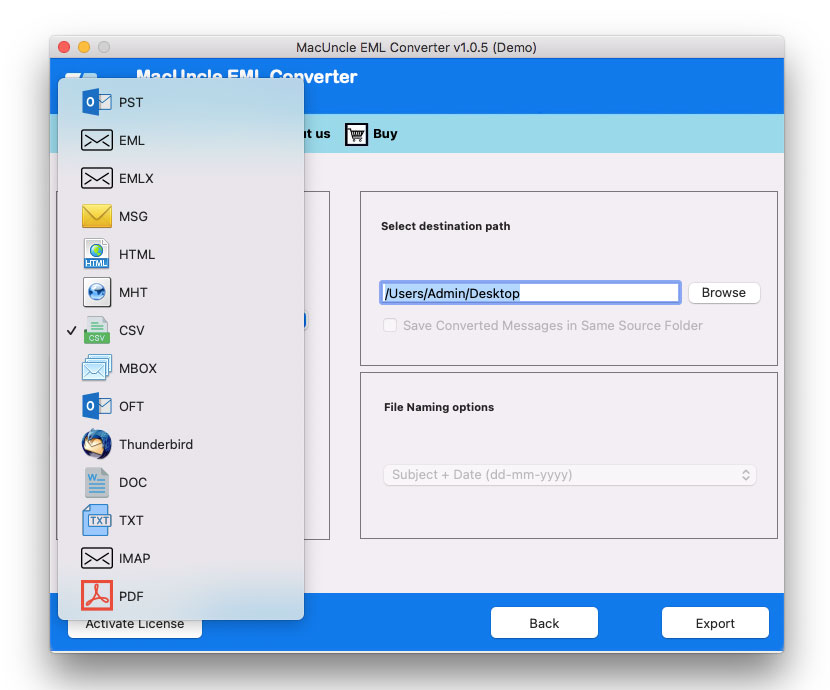 4. Press the Export button to start the EML to Thunderbird Import process on Mac OS.
After you have downloaded MBOX files, you can easily transfer EML files to Mozilla Thunderbird/Apple Mail, or any mail client that supports a .mbox file format. Apart from all this, the tool can convert EML files to different file formats such as PST, EML, EMLX, and MBOX on a Mac computer. Users may also use this program to export their EML files to various file formats.
Vital Features of the Tool for Mac
Easier to use: – The EML to Thunderbird software is an easy and user-friendly GUI. This means that any technical and non-technical user can run this application without any technical knowledge and easily transfer EML files to the Thunderbird profile.
It's faster: – The tool is optimized for highly programmed algorithms, so it reacts quickly to each input. When you add several EML files or directories, the tool can convert all of them easily. It operates very smoothly and easily when uploading EML files to Mozilla Thunderbird and other email applications.
Provides Reliable results: – The Application retains the folder hierarchy throughout and after conversion. The program can convert EML files without any data loss and the results given by the tool are very reliable and precise.
Final Thoughts
Migrating between email platforms is becoming a popular process today. As a result, many users want to move their emails from the EML file format to Thunderbird. Since not all email applications support the same file formats, users are expected to migrate their EML files to the Thunderbird email file format. To address a common user query, i.e. how to import EML files to Thunderbird, we have compiled a simple solution in this post. The tool makes it very simple and fast to convert a file format. Thus, users may now use this method to pass EML files to Thunderbird, etc.