Learn How to Import OLM to Office 365 on Mac
The article has covered "how to migrate OLM to Office 365". From here you will get the specification, technique for related issues, etc. Before getting into the solution, let's discuss the topic with a query:
Hi, I have already used MacUncle Application for the conversion of Mac Outlook files to PST files. So my issue is, with this software is it possible to convert OLM and import the files to Office 365 directly?"
For ease and greater efficiency, many organizations and individuals switched from Mac Outlook to Outlook 365. Yet it is a little difficult to transfer your Outlook for Mac OLM to Microsoft Outlook 365 because there is no direct way to do so. But you can migrate OLM files to Office 365 with the help of the method mentioned here.
Outlook is one of the most powerful and knowledgeable email clients in all Microsoft Office Products. Export all mailbox items to OLM data storage files from Outlook 2016 or Outlook 2011. It is an email client running on the web, but currently, many users are searching for ways to work with a cloud-based email service.
Migrate OLM to Office 365 on Mac OS
If you're looking for a convenient solution to export OLM to Office 365, then download OLM File Converter for Mac software. It is an efficient tool that allows users to migrate OLM files to Office 365 quickly. It offers some great features that make the migration process easier.
Quick OLM to Office 365 migration.
Select the preferred OLM folder/subfolder before migration.
Import emails, calendars, contacts, etc. from Mac Outlook to Office 365.
No external assistance or service is required to complete the task.
To get the demo version of the app, click on the link above. The Demo OLM to Outlook 365 tool allows the migration of 25 email files in .olm format. Purchase the license key to overcome the limitation of 25 Mac Outlook files to unlimited migration of OLM to O365.
How to Use the Tool to Migrate OLM Files
1. Enable the application on any latest Mac OS.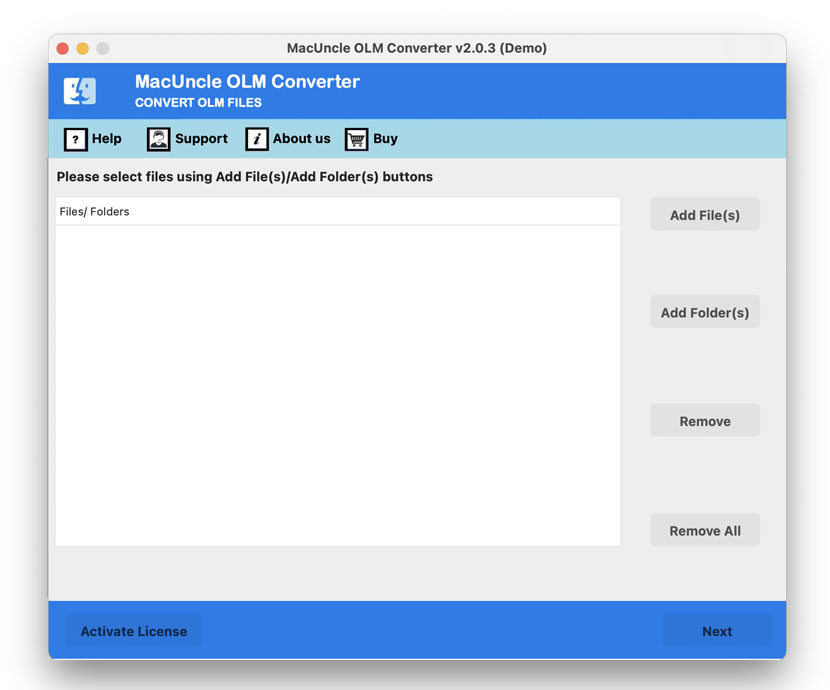 2. Upload OLM files by either Add File(s) or Add Folder(s) to Mac OS. Use these options to add single or multiple OLM files.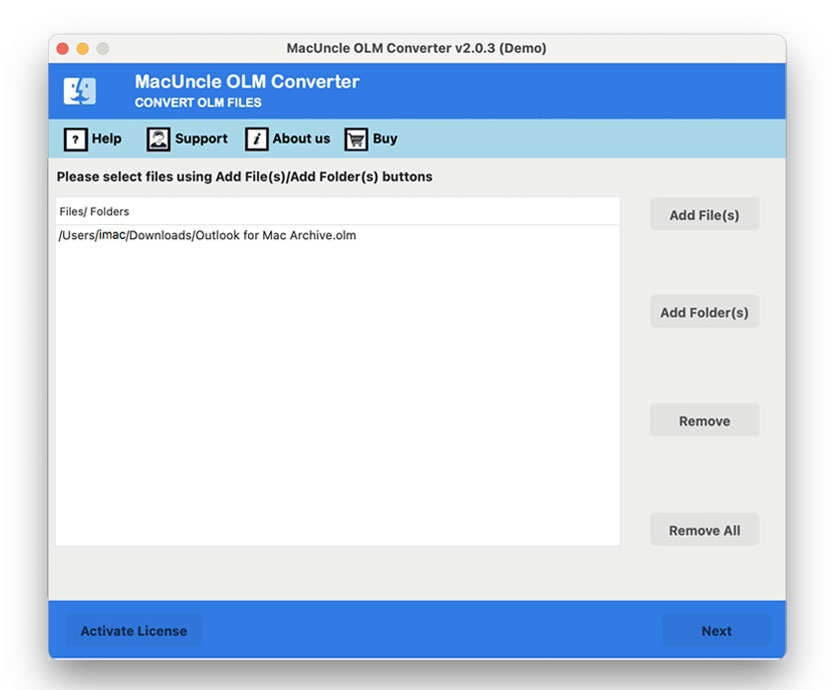 3. Choose the particular folder from the selected folder that you want to import to Office 365 Mail. Click the Next button.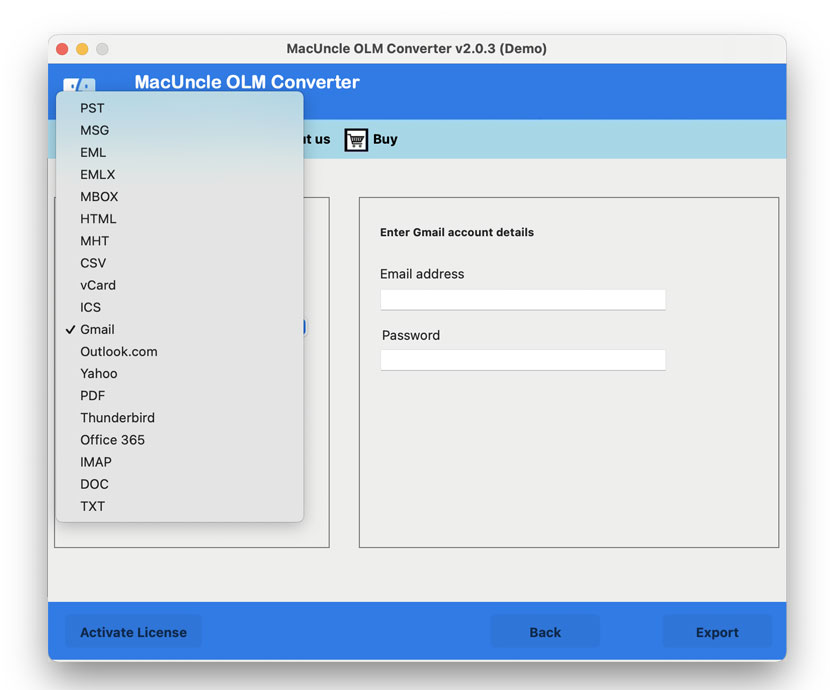 4. Then, from the Save option select the IMAP option. Enter the details in Office 365. Enter IMAP Host and  IMAP Port. Click the Export button to start the process of importing OLM files to Outlook 365 for Mac.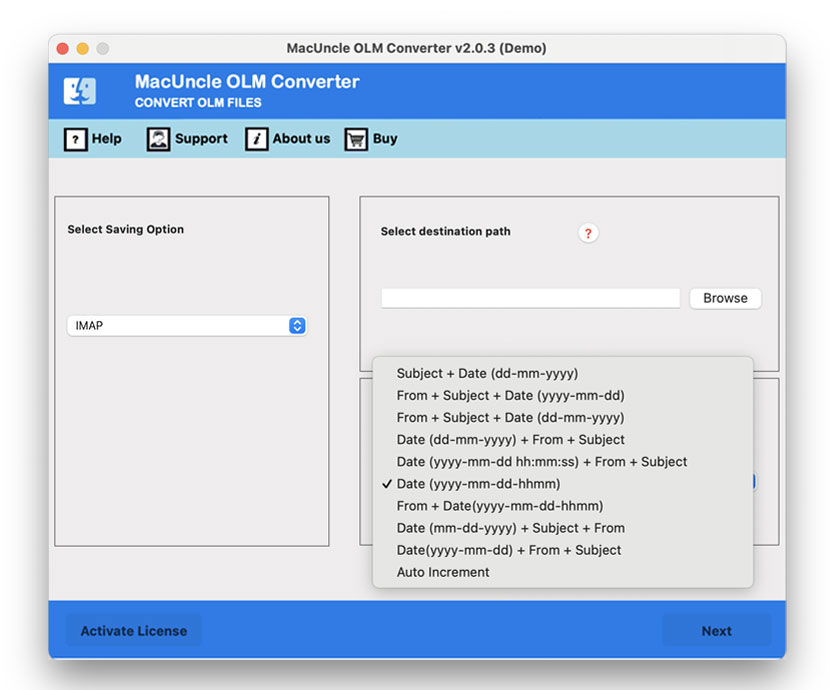 5. A few notifications appear on the screen as soon as the conversion completes.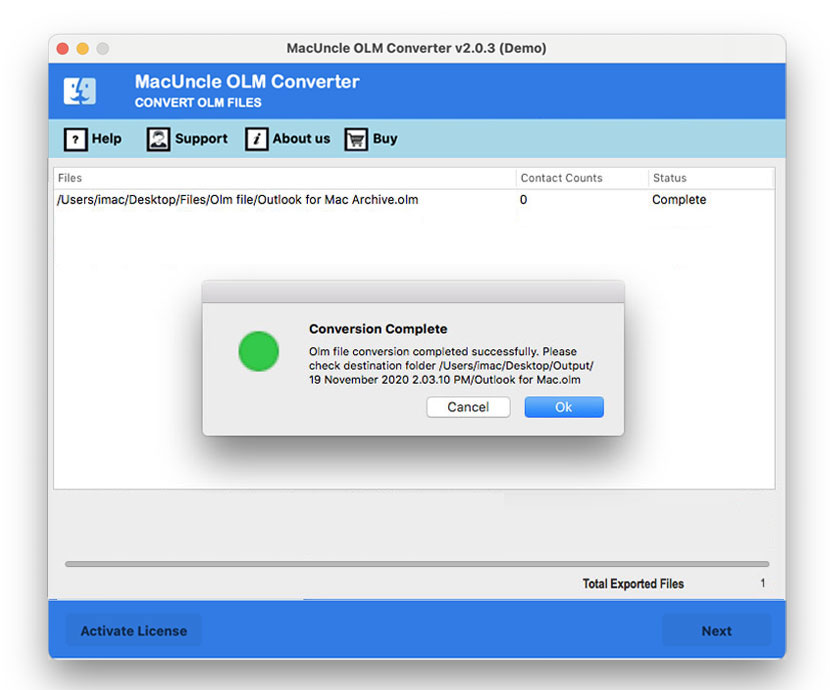 6. Check the imported Outlook for Mac OLM files in Microsoft Office 365.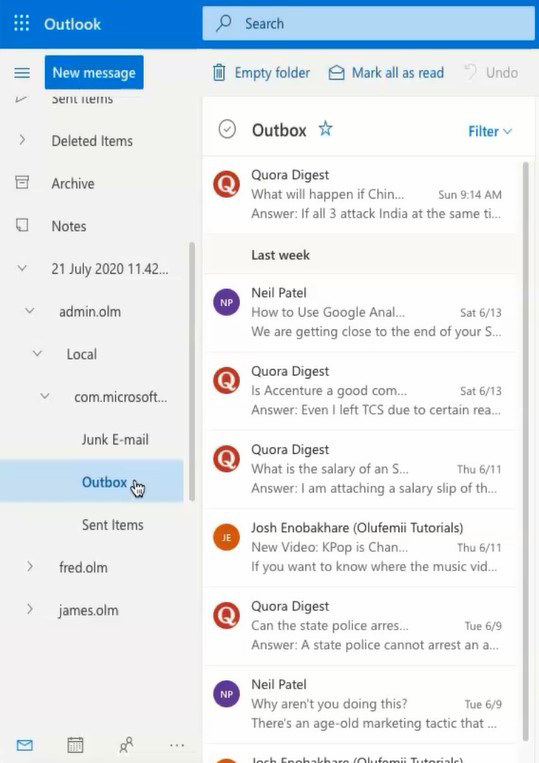 From all these steps we can conclude that the OLM to Microsoft  Office 365 is an effortless tool.
Conclusion
It's not easy to import OLM files manually to Office 365. Therefore, in this article, we address the need for OLM files and different solutions to be migrated to Office 365. It is one of the best practices for cloud-based mobile O365. Follow the procedure given without the help of an external source.
FAQ – Migrate OLM to Office 365
Can I Transfer Outlook 2011 for Mac data to Office 365?
Yes, the software supports all OLM files from Outlook 2011, 2016, etc.
Do I have to convert the OLM files and then import them to the O365 account?
No, the IMAP option will pave the way to import OLM to Office 365 directly without any conversion.
Is it possible to import OLM Calendar to an Office 365 account?
Yes. Get the recommended tool and transfer all types of Mac Outlook items such as Emails, contacts, calendars, etc.