POP3 to Office 365 Migration – Procedure Right Here!
Well, migrate POP3 Email to Office 365 is not an easy task, it will require some of your technical skills and additional knowledge to perform the task. First, let's understand the concepts of POP and POP3. POP refers to Post Office Protocol, it provides you with an automatic solution to delete your emails from the server once you have downloaded them to your local storage. 
Whereas Microsoft Office is an Email Client used to send and receive email messages throughout the country. You can also export contacts, emails, and calendars to another email via Office 365, thus it is a more reasonable and efficient option to go for. Many people search online to get the right solution for POP3 Email to Office 365 on Mac. But are not able to find the right one, so if you are struggling with the same, then here is the right guide. 
Follow the article to learn more and find the right solution here in this blog. Before we move on, first let's know about the requirements to proceed with the procedure. 
Requirements to Transfer POP3 Emails to Office 365
Below are some of the basic requirements that you need to take care of before performing the task: –
A tool that can make email format compatible with Office 365. 
POP Configured Email Client Emails. 
A solution that can import POP3 Emails to Office 365. 
MS Office supports PST file format with POP3 configuration and OST file with IMAP configuration. So, if you have to move from POP3 to Office 365 you have to then convert it to a PST file and after that, you have to import it to Office 365. 
How to Migrate POP3 Email to Office 365 on Mac
We have the most Trusted and Reliable Solution to Migrate POP3 Email to Office 365, and MacUncle POP3 Backup. This tool will not only import POP3 emails to another server like Office 365 but will also download your emails to local storage. The utility preserves all the POP3 Email structures during and after the process completes. 
Download the Wizard and get away with the solution
You can also migrate POP3 Non-SSL (110) and SSL (995) emails to IMAP Servers. Along with that keep the backup of your POP3 emails and can then remove the emails from the POP3 server. To selectively backup or convert selected POP3 Emails to Office 365 on Mac use the Filter Options present in the utility. The utility offers a user-friendly interface that enables users to perform their tasks easily without any technical assistance. 
Follow the Complete Stepwise Guide to Run the Software in your System
Here are the steps which you can follow to run the software easily and effortlessly if you are not satisfied with the application, the company can give your money within a month. 
Follow the steps carefully: –
Step 1. Start the application on your Mac System using the link provided. 
Step 2. Now enter the Email Address and password and the POP3 Credentials like POP3 Port and POP3 Host.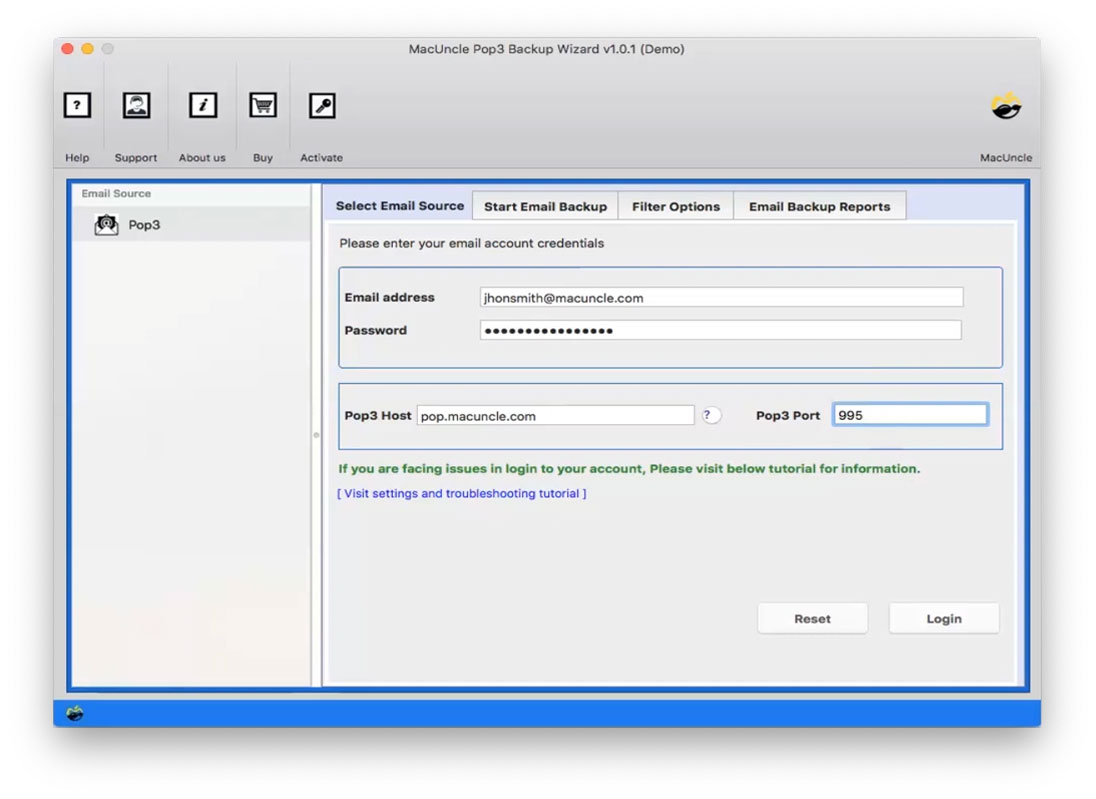 Step 3. Now select the email folders that you wish to convert and then choose Office 365 from the Saving list provided.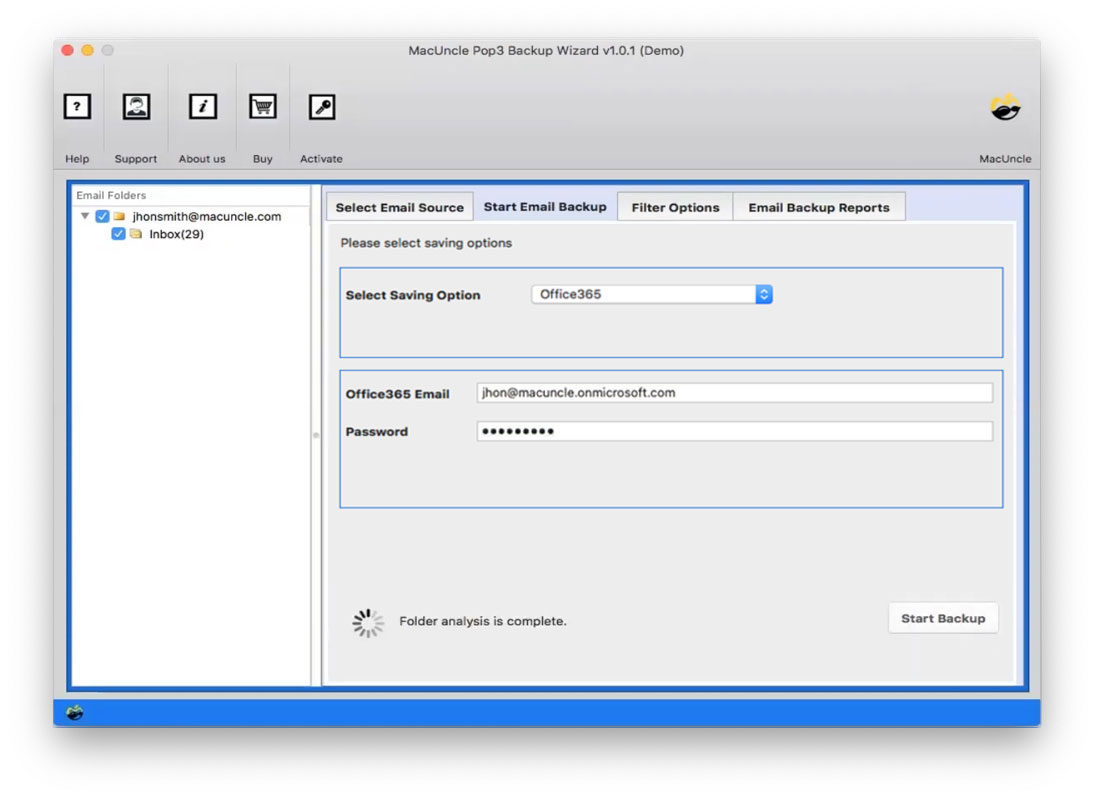 Step 4. If you want only particular emails to move to Office 365 then go to Filter Options.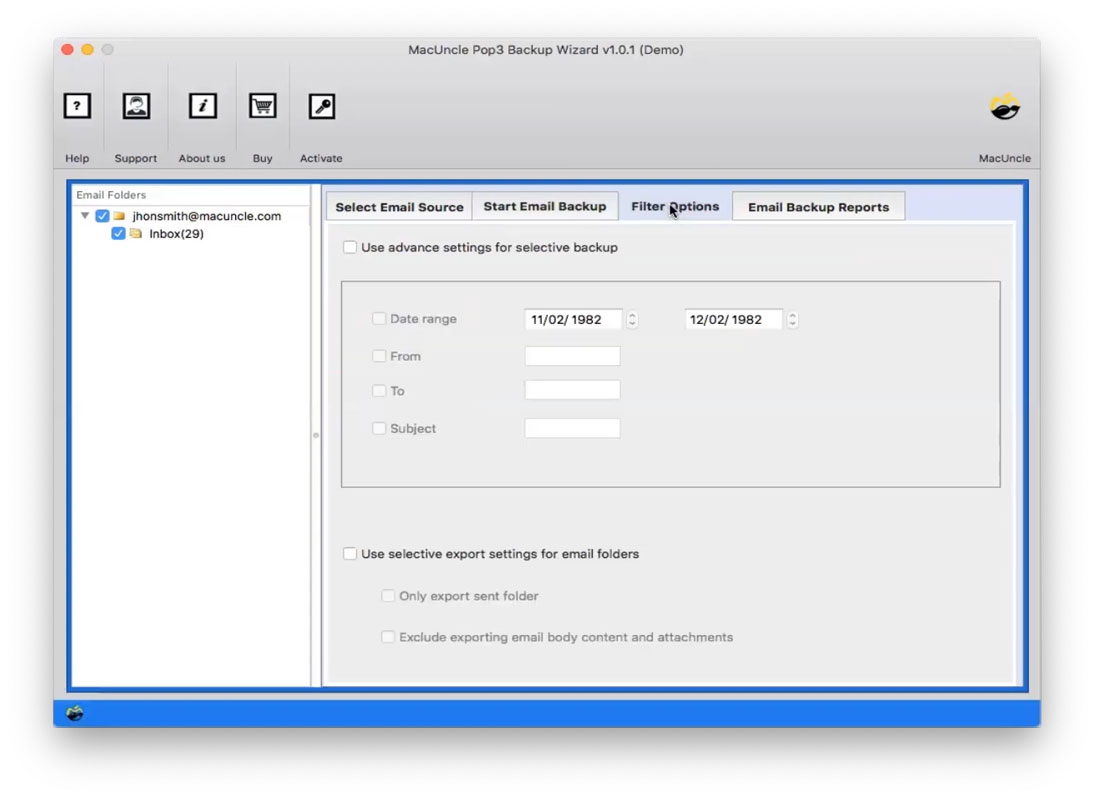 Step 5. Finally, then press the Start Backup button. 
In a while, you will receive a notification regarding the successful completion of the procedure on your display. 
Why This Tool – Major Traits
The application offers some great features and specifications, here are some of them: –
You can download POP3 emails from its server in whatever format you like, DOC, PDF, HTML, etc. 
The utility facilitates easy and direct Migration from POP3 Email to Office 365 on Mac. 
After updating the POP3 server you can download emails and then delete them from the server. 
The backup of all the POP3 emails takes place most accurately without leaving any single file or folder. 
The software offers a selective option to export particular emails to Office 365. 
Final Verdict 
We are sure that you have finally understood the requirements and the right solution to Migrate POP3 Email to Office 365 on Mac. Users try to find a solution online but none of them works so here we have provided the solution which we have tested and guarantees 100% safety and security. POP3 Backup enables you to backup all your emails and you can also move them to Office 365 simultaneously. 
Frequently Asked Question
Is it possible to transfer emails from more than one POP3 server to O365?
Yes, with ease migrate emails from single or multiple POP3 servers to Office 365. Both the migration provides the exact result.
Does it work on my OS X 10.13 High Sierra?
Yes, the tool works smoothly on all the latest versions of the tool from OS 10.8 Mountain Lion.
Can I move all my contacts and calendars too?
Yes, transfer all the emails, contacts, calendars, etc. from the POP3 server without any restriction.