Yahoo Small Business Mail to Gmail Account on Mac OS
There are many users who are using Yahoo Small Business especially Professionals to manage and organize their business which includes sending and receiving emails. It also offers some exotic features to users but due to some difficulty in the servers, Users are not able to access their Yahoo Small business emails which tends to result in finding some alternate solutions. Yahoo Small Business Emails to Gmail on Mac Migration is one of them.
Hi, I found a lot of amazing tools from MacUncle. I have used different file opener tools recently. Do you have any applications to add Yahoo business mail emails to your Gmail account?
Usually, in email migration, the chances of losing data are higher. So we have the most appropriate solution to migrate Yahoo Small Business Emails to Gmail on Mac. 
How to Migrate Yahoo Small Business Emails to Gmail
There can be 2-Possible Ways to Import Yahoo Bizmail; one will be the Manual Method which involves your patience and technical skills to follow on. To avoid any chances of data loss we have then provided a Professional Third-Party Tool. You can use any of the methods to transfer Yahoo to Gmail on Mac. The Automated Solution is the most recommended. 
Manually Transfer to Gmail from Yahoo Bizmail
Follow the below-mentioned steps carefully to Migrate from Yahoo Small Business to Gmail:-
Open your Gmail Account on Mac Machine. 
Choose the Settings option and then hit the Account and Import Tab. 
From the Account, Tab clicks on the "Import Mail and Contact" option. 
Further, enter your Yahoo Business Mail IMAP configuration settings. 
WARNING: Follow the steps carefully and fill in the right IMAP details of your Yahoo mail account. 
Drawbacks! – There are many limitations to the Manual Method, here are some of them:-
The Manual Method doesn't entirely import all your Yahoo Small Business Emails to Gmail, it only moves your Inbox folder. 
There is no Filter option for selective migration. 
The whole process is time-consuming; it might take up your whole day.
The user has to have technical skills to proceed with the above guide. 
Effortless & Direct Move of Yahoo Small Business to Gmail on Mac
To avoid all the drawbacks of the Manual Method, we have come up with the most reliable solution. Download Yahoo Backup Tool, this utility allows you to not only back up your Yahoo Emails but also import them to Gmail. There is no limitation on the number of files and folders of emails, including Inbox, Sent, draft, etc. 
The application allows you to even selectively import emails or files which you wish to move from Yahoo to Gmail on Mac. While you can also go for bulk backup and export it to Gmail. The utility comes with multiple filter options which you can avail of yourself. The software preserves the folder's hierarchy, components, etc. during and after the process. 
Install it on your Mac and enjoy free conversion of up to 25 Yahoo Email files to Gmail. 
Stepwise Guide to Follow the Procedures below
The software comes with exotic features and a coherent GUI. The users don't need any technical assistance to perform the task. 
Follow the steps carefully: –
1. Launch the software on your Mac System.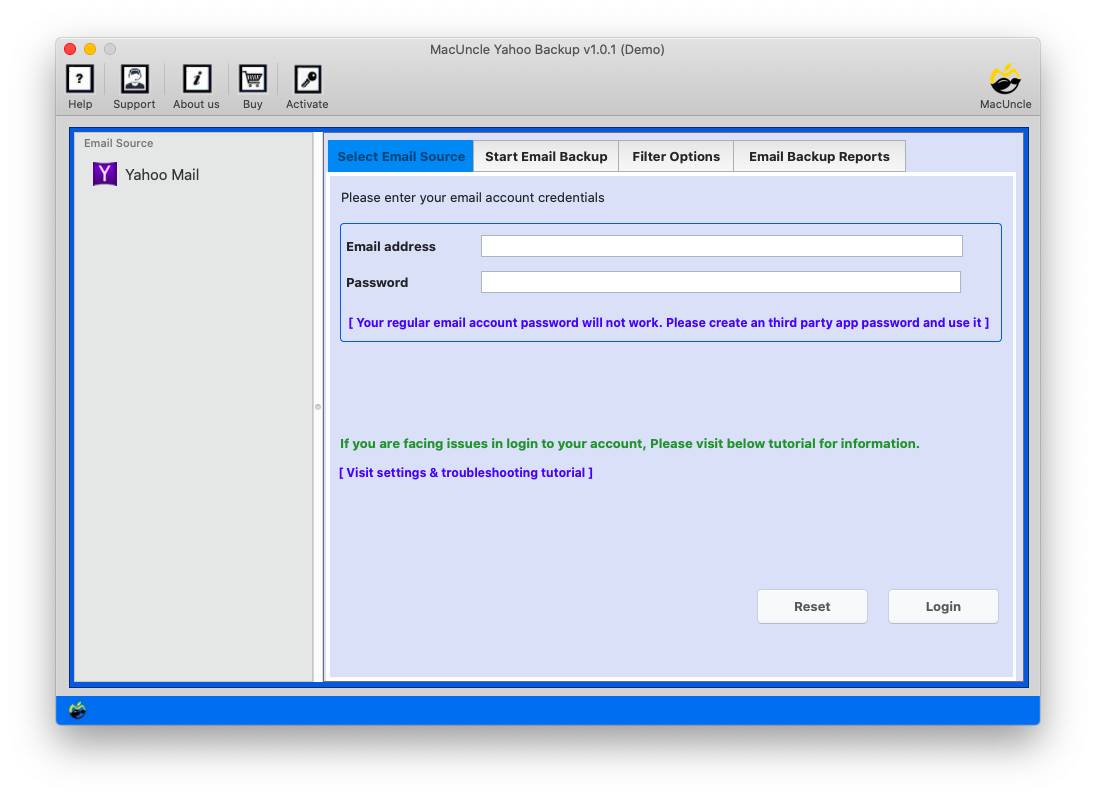 2. Now enter the Email Account Credentials– Yahoo Bizmail Account Address & Password on the panel provided.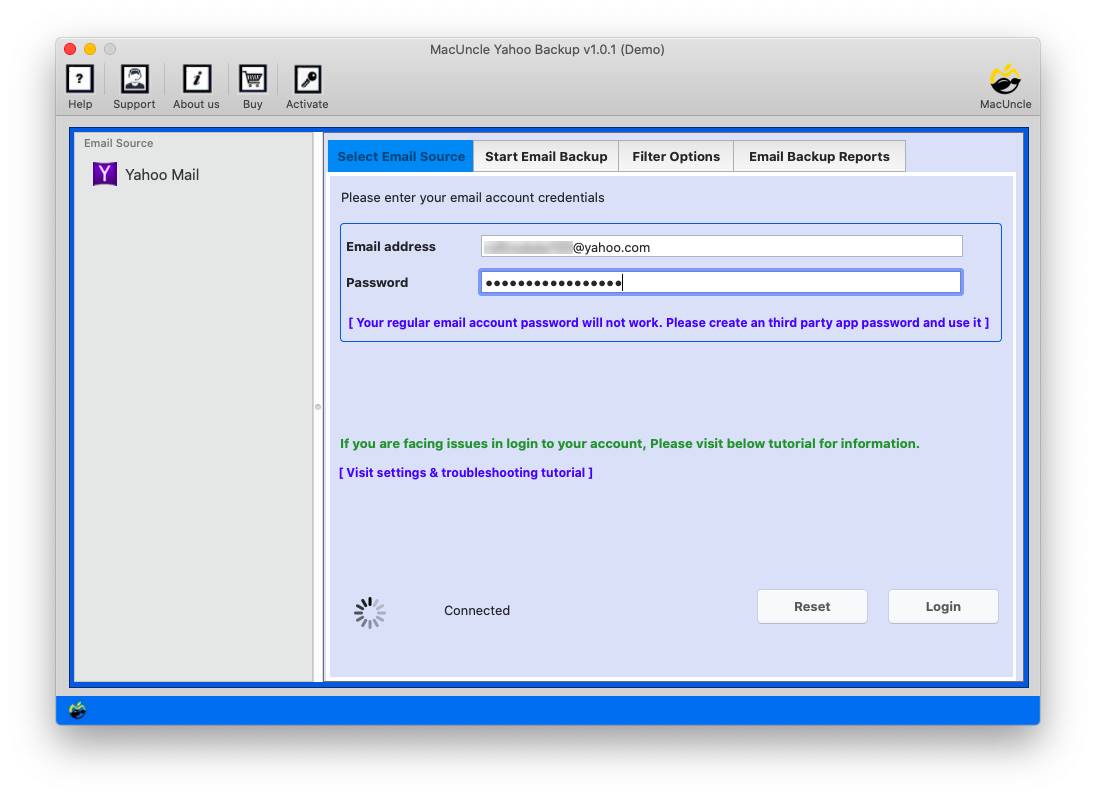 3. Then, select the required folder from the Email Folder. Further, select the IMAP option from Select Saving Option.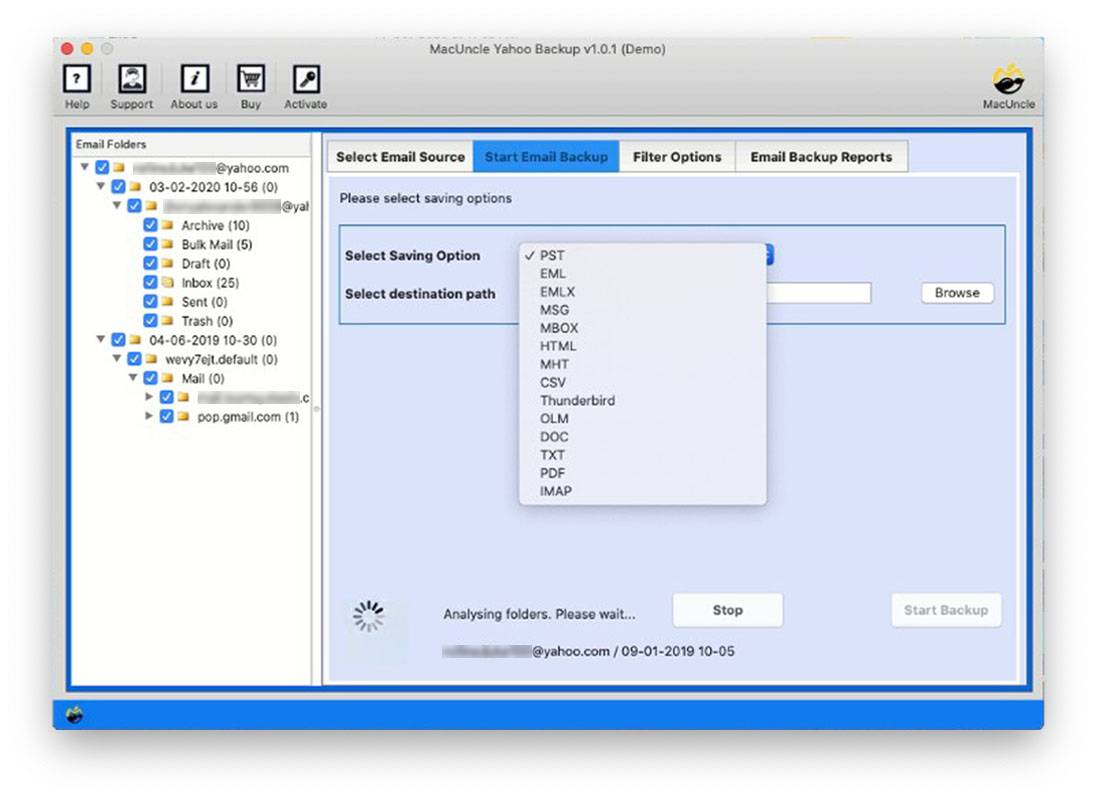 4. If you want the selective backup go to Filter Option to backup Yahoo Mail of a specific date & Export selective folders.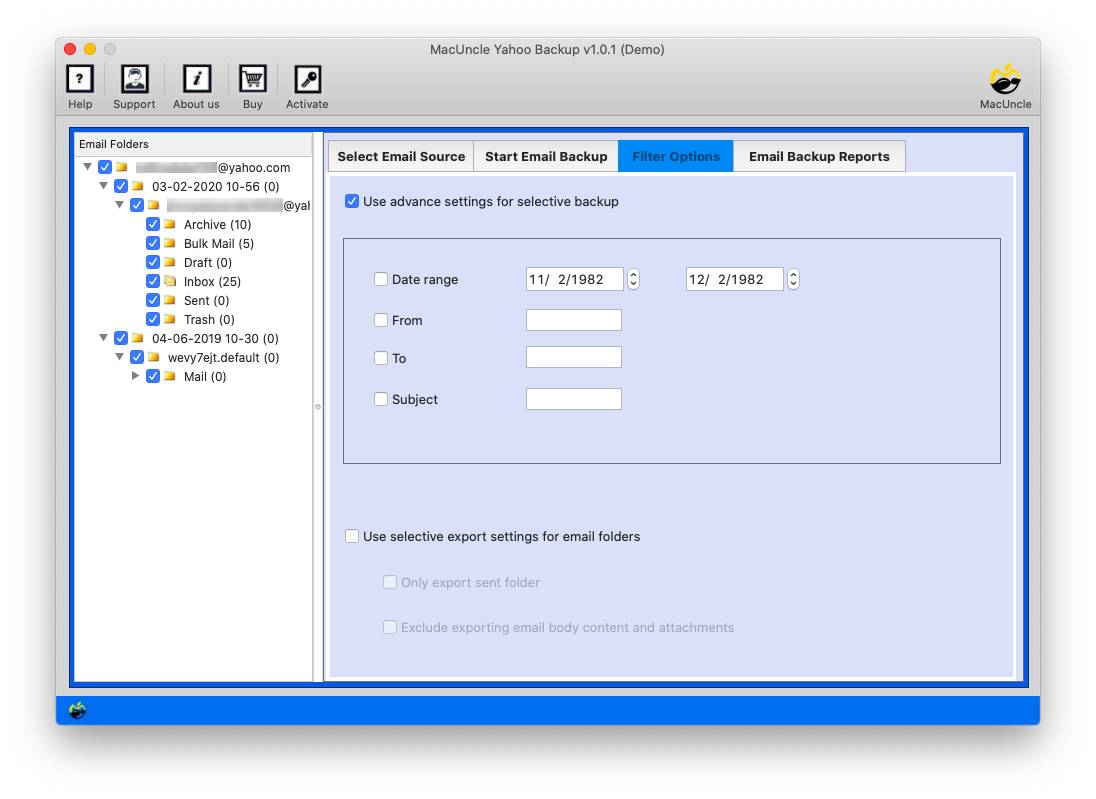 5. Now finally, go back to Start Email Backup and choose the Destination Path. Then select Start Backup to initiate the process.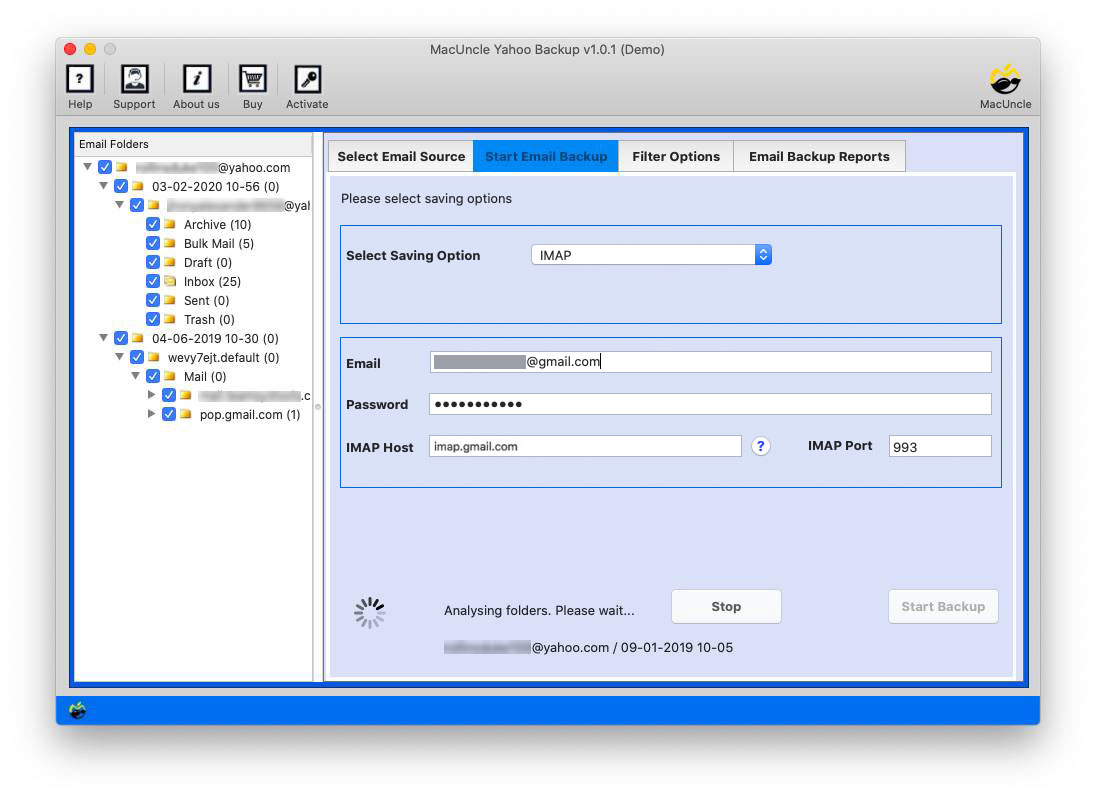 The process will be completed in just a few minutes; you will be notified by the Tool just after the successful completion. 
Extraordinary Specifications of the Wizard
Here are some of the most vibrant specifications of the tool: –
Quick & Accurate: The application provides an easy-to-go option for users to convert Yahoo Small business mail to Gmail. The results provided are accurate and the same. 
Batch and Selective Backup: You can opt for even selective migration of Yahoo Emails to Gmail or you can also opt for bulk conversion. 
Flexible Options: The software comes with multiple saving options like MBOX, HTML, PDF, DOC, etc. And have different file naming conventions like a topic, topic + date, etc. 
Ending with 
Migrate Yahoo Small Business Emails to Gmail effortlessly by following the above-mentioned ways. We have recommended the best, the first one is the Manual Method which is very tedious and can take up to a whole day to complete the process. Nevertheless, to avoid the obstacle, we have provided an Automated Solution. The application comes with the additional advantage of converting 25 Yahoo Email files for free to Gmail.