How to Save Yahoo Emails and Other Data as EML Format?
After much consideration, we are here with two convenient approaches to export Yahoo to EML format. Before getting into the solution let's read the different scenarios of why users are wanting to save emails in EML format.
"To download the emails to my hard drive, I want to export Yahoo Mail to an EML file type. Many email programs, including Mozilla Thunderbird, can access these emails. I can import these programs as well. Is it possible to save Yahoo emails in EML format to a hard drive?"
How to Manually Export Yahoo Emails to EML?
Well, you may synchronize your Yahoo account with a variety of email programs. Following that, you can download each email as an EML file. These email programs include Windows Live Mail, Outlook Express, Mozilla Thunderbird, and others.
Simply install the program,
then use IMAP configuration options to configure Yahoo Mail to Thunderbird or other programs.
Select one or more emails to save on your hard drive after that.
These messages will be kept in the form of EML files.
Loopholes of Manual Approach 
Downloading your Yahoo account's emails to your hard drive is indeed a simple process. However, there are a few disadvantages as well, such as:
This procedure is acceptable if you are only saving a small number of emails on your computer. However, downloading all of the emails to your desktop may take a long time if you have mass emails to export from Yahoo Mail to EML.
When using such email clients to access a Yahoo account, there is a chance of data loss. It will synchronize all of the data, but there is no guarantee of this.
Any desktop application from the list must be installed. It can take up room on your hard drive. This technique might not be useful for a user who doesn't have adequate space.
Expert Solution to Save Yahoo Email as EML 
The toolkit Yahoo Email Backup Wizard is the right fit for this situation. It just saves the emails and other data from the Yahoo account in EML file format. Regardless of the type of files, the software fetches the data directly to the selected destination folder. Start with the trial version to know how the application works and then go with the licensed version.
Export Yahoo to EML Format with the Below Procedure
Download the toolkit from the above links and get started with the procedure one by one:
Open the tool and Enter the Yahoo Account details into the required field. Press the login button. If there is any authentication error, go to the Yahoo Setting.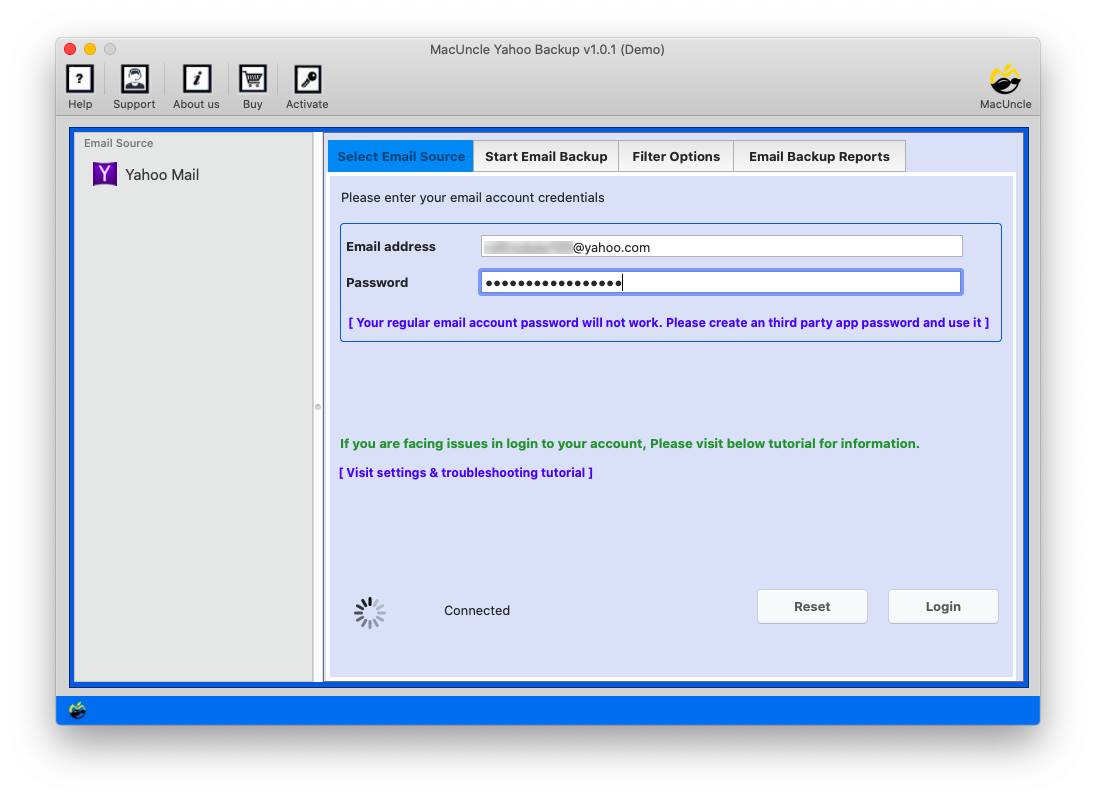 The software then scans all the email data from the account and lists them on the software panel. Choose any of the files and go to Select Saving Option.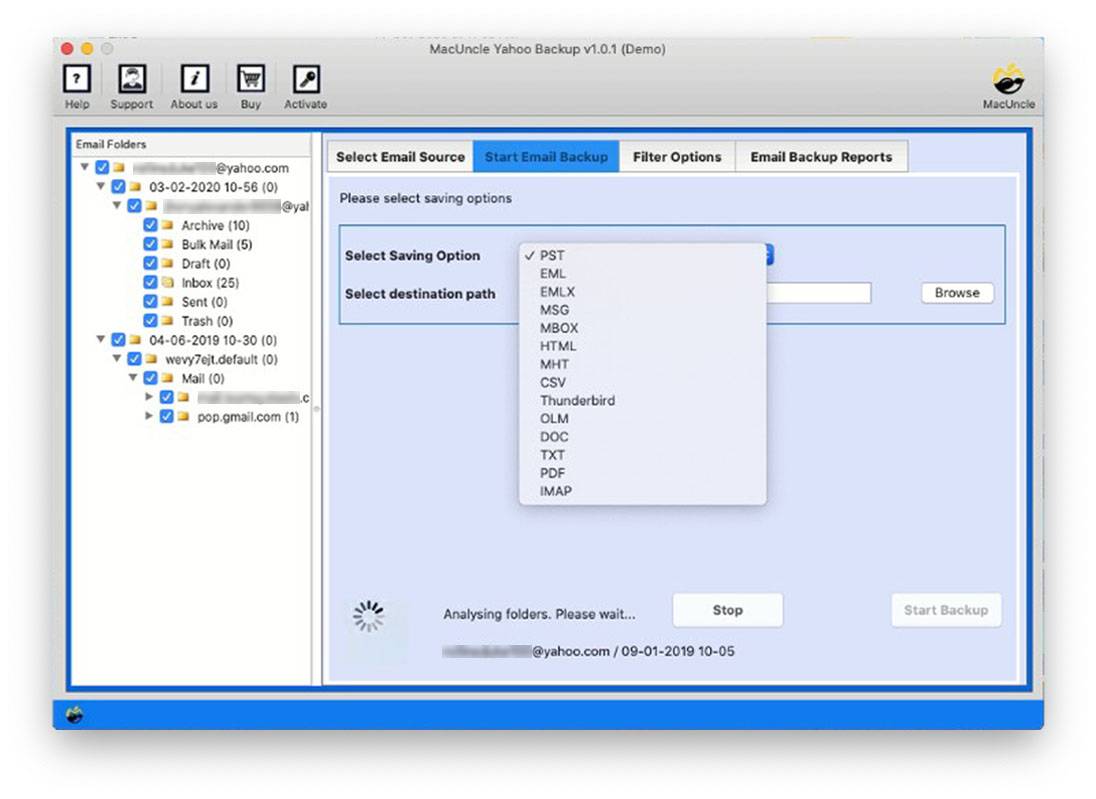 Now select EML format and choose a location to store the files.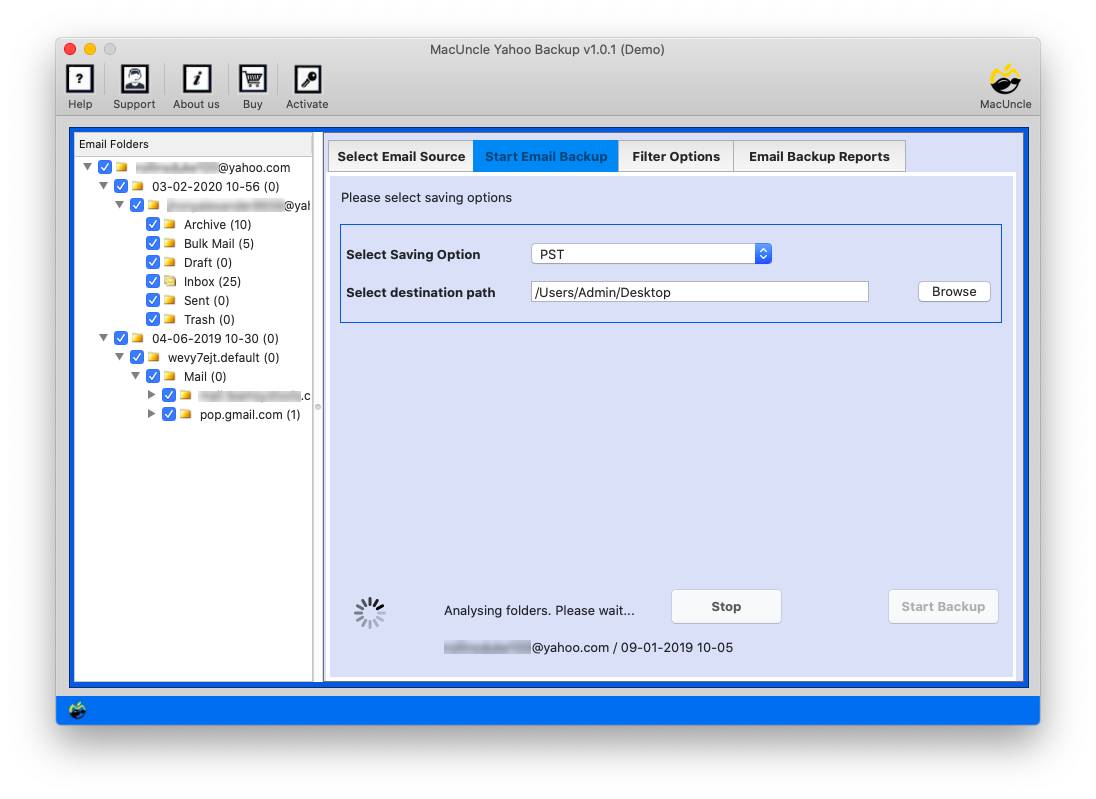 Also, set the filter option if there is a need for selective conversion of emails to EML format.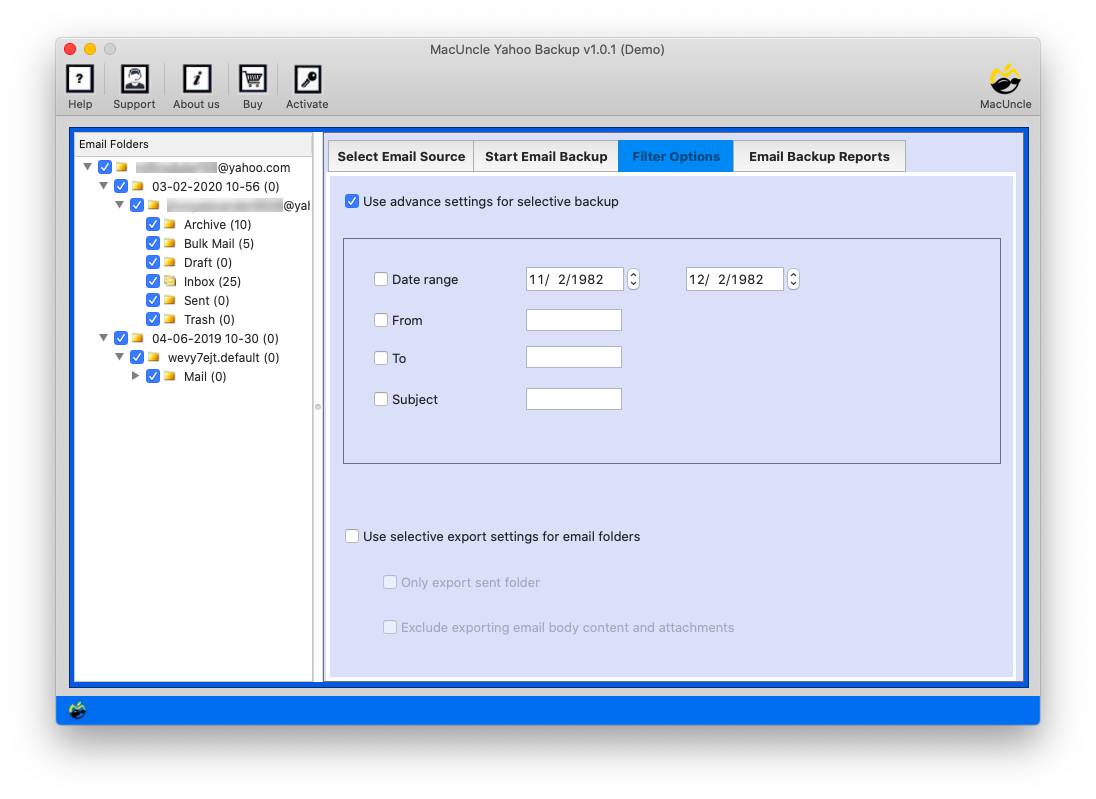 Finally, press the Start backup button.
Bottom Line 
We have covered every justification and method for exporting Yahoo Mail to an EML file type in the post that follows. Here you will get two different methods to save Yahoo emails as EML. There is an automatic option that will make your backup procedure simple, so there is no need to worry.