Merge Multiple vCard Contact Files into One on Mac OS
Many people communicate via emails and want to share their entire address book with their clients, colleagues, employees, etc. So, users save their contact book locally to avoid any future mishappening which would result in data loss. But this can also be difficult for some who have multiple lists of contacts. Thus, we will give out the best technique to combine Multiple VCF Files into One Mac. 
Though VCF files have immensely eased the process of sharing and receiving contacts it has cons too. Multiple VCF files tend to occupy the space of your System. And at the same time may hamper the normal functioning of the machine as well. Thus, merging Multiple VCF files into One on Mac would save you from all the problems. From which sharing of contact files will become easy. 
In this blog, we would discuss the Methods to Combine Multiple VCF files into One Mac. We are ready to solve your problem with the powerful tools we have in this. Follow this article to know more. 
Manually Combine Multiple VCF files into One Mac
Follow the below-mentioned steps to carefully manage the process: –
1. Start the process, by moving the multiple VCF files into a Single folder in Finder on your Mac Machine. 
2. Now open a Terminal Windows and then navigate to that folder in the Terminal. 
3. In the Terminal window, type the "cat*.vcf > combinedfile.vcf" command and then press Enter key. 
4. You will then see your multiple VCF files combined into a single VCF file.
The new Single VCF file would be named as combined.vcf, you can later rename it as you want. 
For the 2nd Step, there is an alternative method to open the Terminal Window in the folder. 
Right-click on the contacts folder wherein you have saved your VCF files into the Finder. 
Then choose "Open Terminal at Folder". 
Limitations: The Manual Method is of course free but has several disadvantages to it. Here are some of them: –
The entire process consumes a lot of your precious time. 
The process requires technical expertise to follow, if you are from a non-technical background then it would be difficult. 
The process is not a 100% full-proof method, it can also fail. 
Thus, you have to be careful and conscious while performing the above steps.
Alternative Technique – Simple and Reliable
As you have seen in the above section, the manual method doesn't always give you the required results while it can also be a very tough & tedious job to do. To overcome these, we have the Smartest Solution of All Times, MacUncle vCard Converter. You can not only combine multiple VCF files into One Mac but also can export them to different file formats like PDF, DOC, HTML, etc. You can also preview your contacts before performing the process, thus a safety cover. Here are some of the Great features: –
Download for Mac Download for Windows
The Tool works perfectly and produces 100% accurate results for you. The wizard provides a user-friendly interface that enables even novice users to operate on it easily without any technical assistance. The application comes with free 25 VCF file conversion into a single VCF file. Thus, try its trial version and opt for the Pro version if you like. 
Steps to Combine Multiple VCF files into One 
Follow the below steps carefully: –
1. Start the application vCard Merger on your Mac Machine. 
2. Then start by adding vCard files to the utility using the Add folder (s) or Add file (s) options.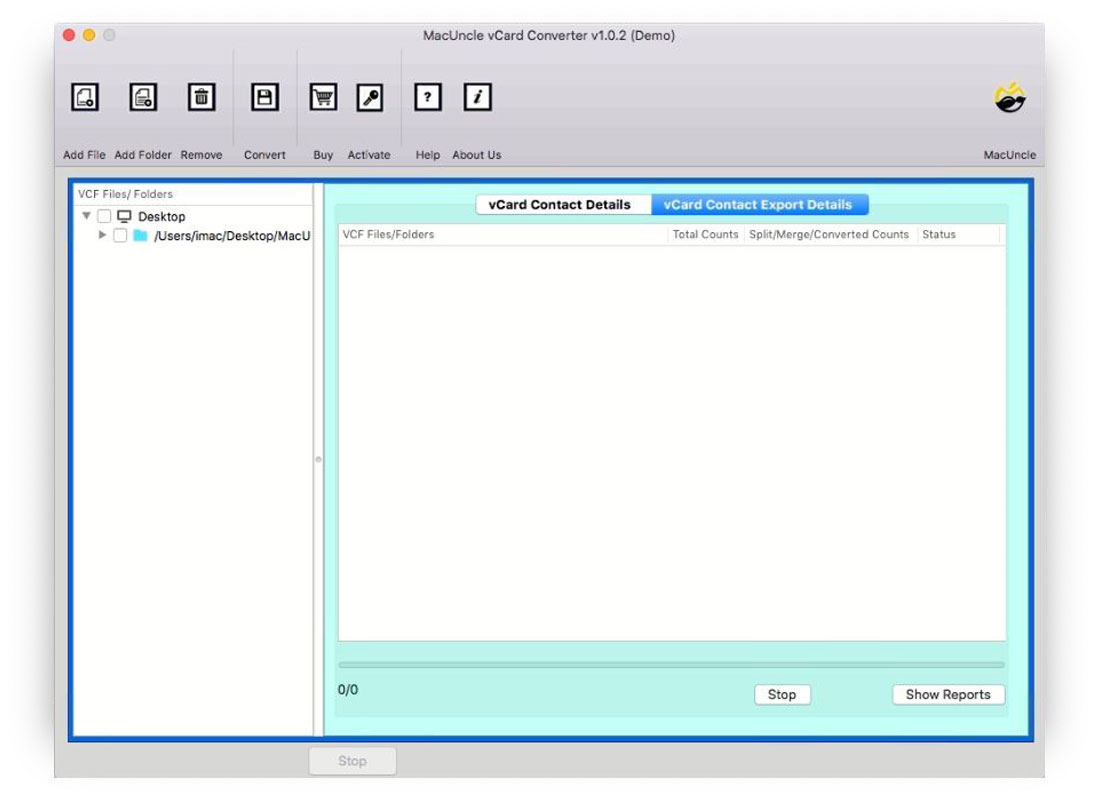 3. Then click on the vCard file on the left panel to preview the same. Click on "Merge vCard".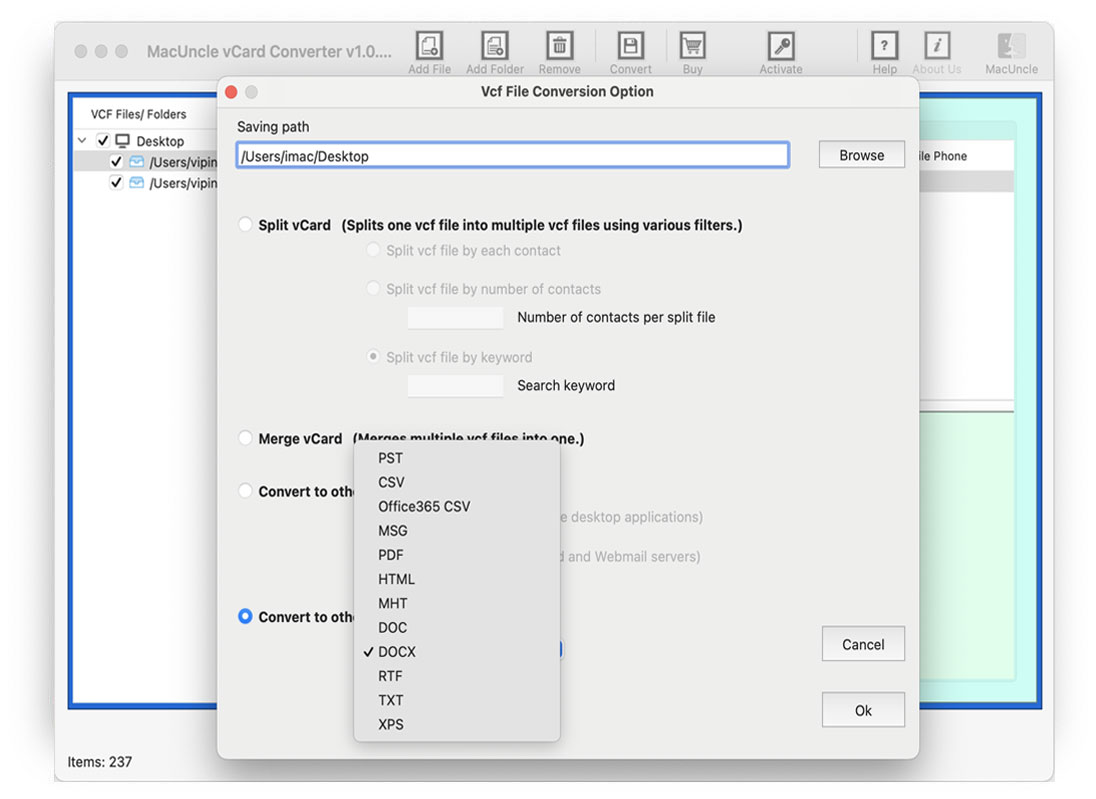 4. Choose your destination path and press the OK button. 
The Conversion Process would be completed in just a few minutes. 
Conclusion
The blog shows you the probable 2-techniques to Combine Multiple VCF files into One mac. The first is the Manual Method which comes with various limitations, thus to avoid these we have the Second Method. The utility converts and supports all the latest versions of vCard files. Thus, this software is user-friendly and supports a great interface that enables users to operate on it easily.