How to Export Contacts from Gmail to CSV Format on Mac OS X ?
If you want to export Gmail Contacts to CSV on Mac OS you need to have a copy of your Google Mail in your local storage. In this article, we are providing a fully compact solution to export Gmail Emails or Contacts to CSV. Get the Gmail contact list in CSV format in a few easy and simple steps and open the file in Excel. In the end, you will be in a great position with an efficient and appropriate Solution. 
Can you suggest a tool to export Gmail emails to Excel sheet? I have a bunch of receipts and bills that I need to manage in a proper sheet. A third-party tool is appreciated as long as it offers a bulk exporting option.
Main Points in the Article 
How to Download all Gmail Contacts to CSV?
We suggest what is best for you, so here we recommend the software MacUncle Gmail Backup for Mac. This utility will not only backup Gmail Emails but also can export a single contact folder to CSV file format. This tool offers you the best filter options to enhance your export, even more, you can download Emails in bulk or opt for selective backup. Let's just skip to the procedure of installing and running the software. 
Stepwise Guide to Export Gmail Contacts to CSV File Format
Follow the steps carefully mentioned to Export Gmail Email/Contact to CSV on Mac OS:-
1: Download and Install Gmail to CSV tool on your System.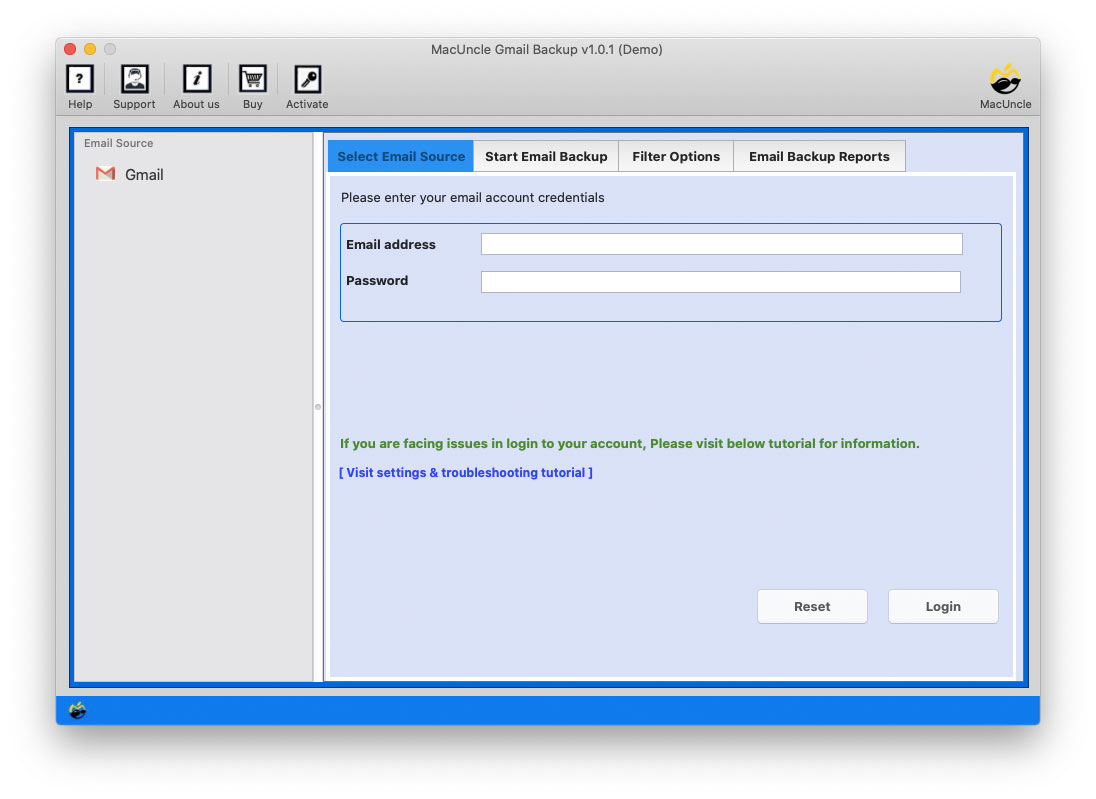 2: Now click on Select Email Source and enter your Gmail Account Credentials on the panel provided.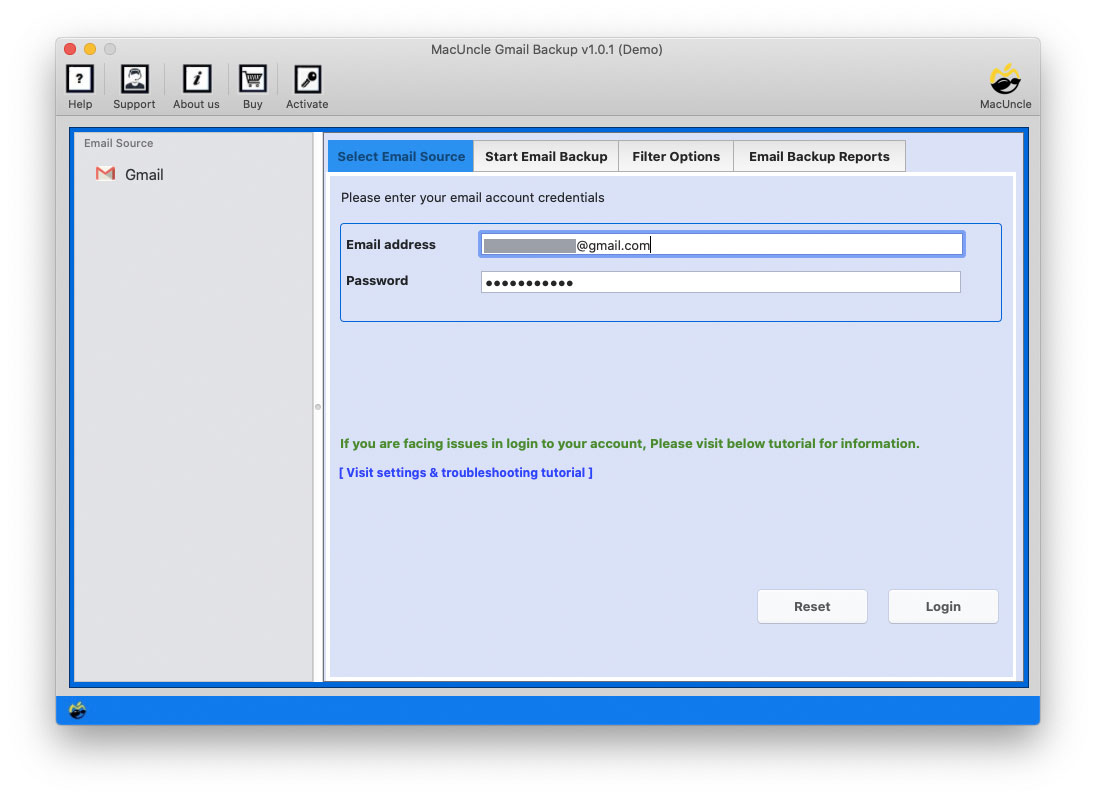 3: Further, choose the email folders which you want to convert and then select the respective format like CSV.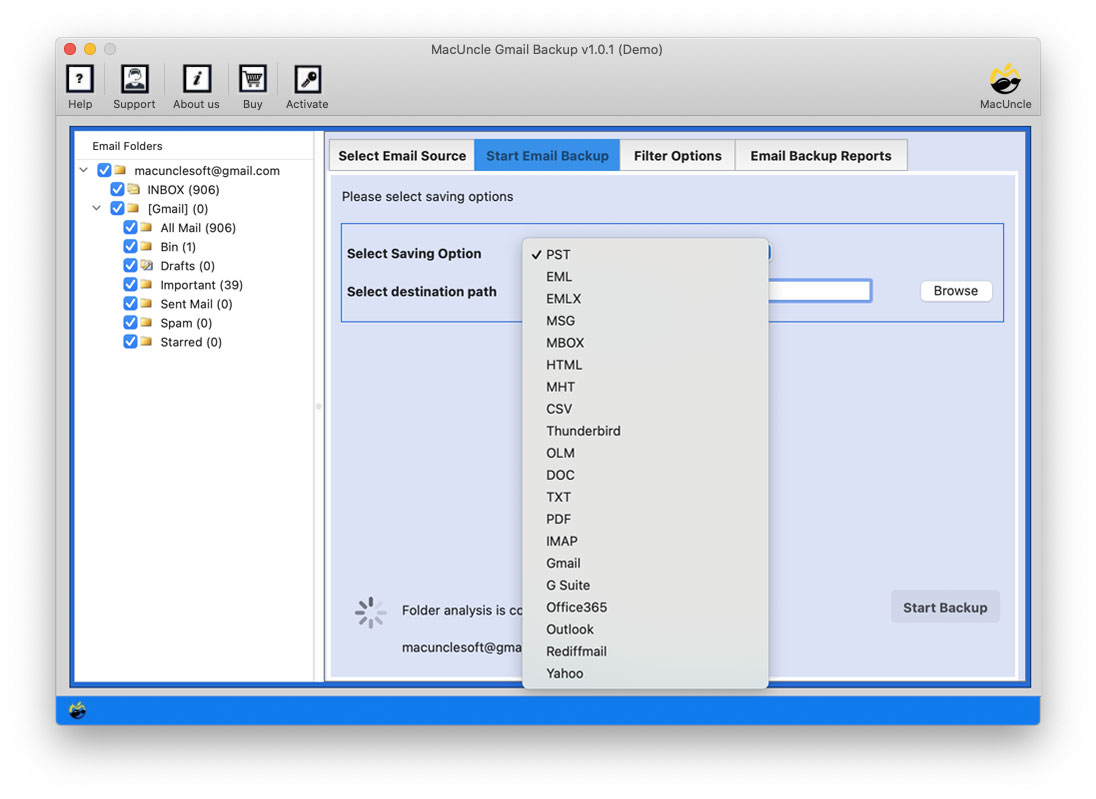 4: In case you want selective conversion then go to Filter Options and select a specific date and Export selective folders.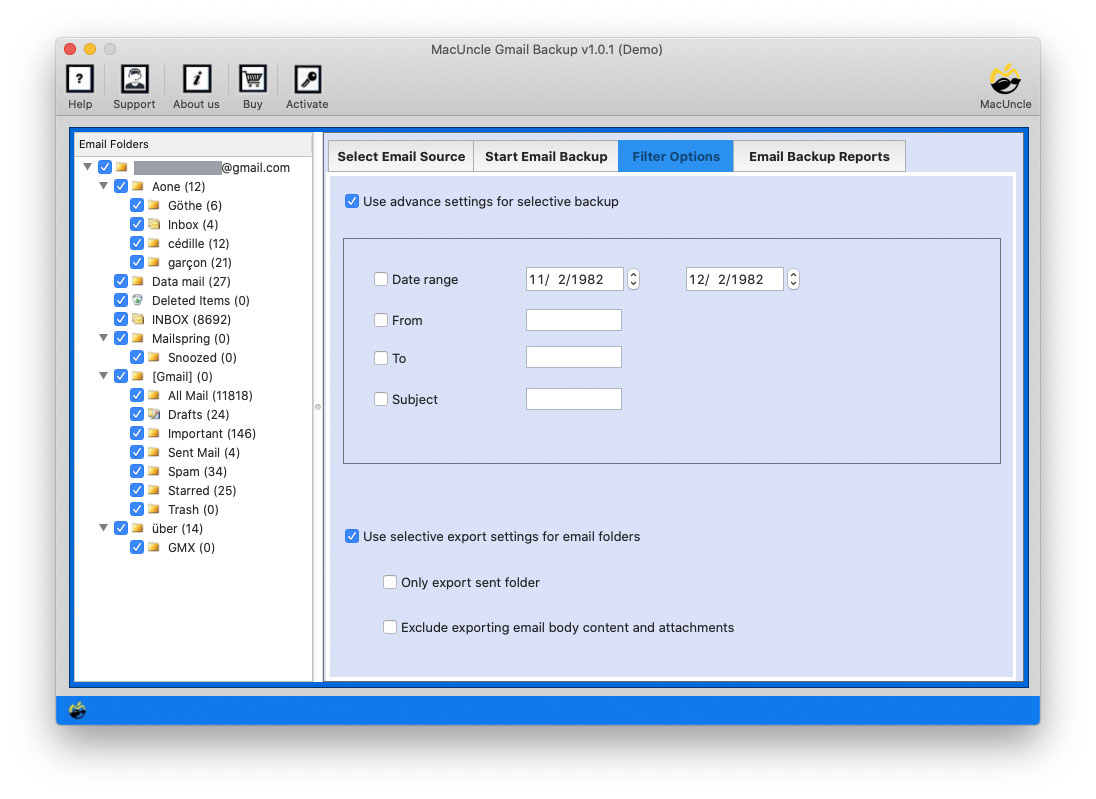 5: Now go back to Start Email Backup and choose the destination location. Then finally hit the Start Backup button. 
As a result in a few minutes, you will get messages about completing the exporting process on your display screen. 
Direct & Easy-to-go Technique- Save your Gmail Contacts to CSV 
Export Gmail Contacts to CSV on Mac effortlessly and in just a few minutes using the tool. You can also save your Emails on local storage in bulk or opt for selective backup. Thus, the choice will be yours. You can export any amount of Emails without restriction on size. However, the tool also maintains the material assets during conversion.
The software comes with advanced filter options for selectively exporting Gmail emails to CSV. The application offers a 100% guarantee providing you with safety and security and preserving all your Gmail Credentials. You can export Contacts without any risk of data loss of any kind, the process will be smooth and trouble-free.
Exceptional Traits of the Tool
Here are some of its valuable characteristics which you can grasp by installing in your System:-
Handy & Customer-Friendly: – The Application is designed for all users to have easy and simple access without any hassle and glitches. The software meets the standards and needs of the users and allows them to perform their tasks easily. 
Preserves the Material Assets: – You can export Gmail Contacts to the CSV file without any data loss or corruption, your files would be preserved during the procedure. 
Batch & Selective Process: – The software allows you a dual mode of export, you can go for batch export or selective thus widening your spectrum of choices. 
Guaranteed Safety: – The Application offers you 100% safety and doesn't cause any issues with your System and enables you to smoothly and easy functioning. 
Accessibility: – The Software can run on all the latest versions of Mac OS like 10.8 Mountain Lion, 10.9 Mavericks, 10.13 High Sierra, 10.12 Sierra, etc. 
Bottom Line
The write-up has the complete solution to export Gmail Contacts to CSV on Mac. If you are searching for a reliable and robust solution then go have a read, we ensure that you will be with the most appropriate solution in the end. Mac users don't have many options thus we recommend the Tool which not only exports the Gmail Contacts to CSV files but also creates a backup of your emails on local storage. There is no manual method to go for, thus it is the most recommended way to solve your problem. 
Frequently Asked Questions
Does this tool export Gmail Emails to CSV sheets?
Yes, all Gmail data can be exported to CSV format.
How many contact files can be exported to CSV using the tool?
Export Unlimited email or contact files with the Pro version of the application. Upgrade to a professional version in order gets export all email messages without any interruption.
Can I operate this tool on OS X 10.11?
Yes, the tool is compatible with all the latest versions of the Mac OS 10.8 Mountain Lion.