How to Import DBX to Gmail Account | A Perfect Solution
You are here to find a reliable technique to import DBX to Gmail (or Google Apps) on Mac without facing any trouble. Read the complete article to know more about the Outlook Express to Gmail Migration on the desired system.
DBX Files are Microsoft Outlook Express mailboxes. Although the Outlook Express email client is outdated and users are searching for methods to convert DBX files to PDF. However, most organizations search for an alternative solution like Gmail or G Suite. Since Gmail is the most trusted email service built on the cloud that can be accessed conveniently anywhere, anywhere. You can first take a look at the advantages of Gmail that you will get after moving DBX emails to Gmail before continuing with the technique.
Manual Method: Import DBX to Gmail on Mac
# Using IMAP Option
Start Microsoft Outlook Express on your Mac System.

Set the IMAP option on your Gmail Account.

Then, choose the folder that you want to migrate

And press Ctrl+A to select and copy all.

Finally, drag and drop those messages to the Gmail label.
#2 Using Thunderbird Email Client
Download and install the Thunderbird Email Software on your machine. 

Configure a Gmail account to try Outlook Express to Gmail Migration. 

Now, use the ImportExport add-on to import DBX files into your Thunderbird profile. 

Finally, switch the imported emails to the Gmail folder you want them to be the archive.

 
Limitations of Manual Methods
Here is a list to point out the limitation of using the manual approach to Outlook Express to a Gmail Migration.
Installation of Outlook Express and Thunderbird is necessary during the #2 Process.

Knowledge of the Gmail account configuration procedure is essential to have.

If the server settings go wrong, it might result in cybercrime or data loss.

Chances of email manipulation are high in this solution to move DBX files.

Most importantly, require high technical knowledge to accomplish manual measures.
These are the major limitation of the manual method of DBX to Gmail Migration. 
Import DBX to Gmail Directly on Mac OS
As stated in the section above, we give you the best and most powerful solution to import DBX to Gmail. The application DBX Converter will allow you to move the DBX file to your Google Gmail account on Mac devices to accomplish this. This app is primarily intended for those users who are searching for a way to upload a DBX file to their Gmail account directly. 
This wizard is easy to use and helps all non-technical users without the hassle to import DBX to Gmail accounts. The application supports all the new versions of the Mac operating system, such as OS X 10.8 Mountain Lion and all the above versions. And the installation of any other program is not needed to originate the migration process. Download the tool first and then follow the steps that are provided.
Follow the procedure mentioned here:
1. Download the Demo version of the tool and install the tool.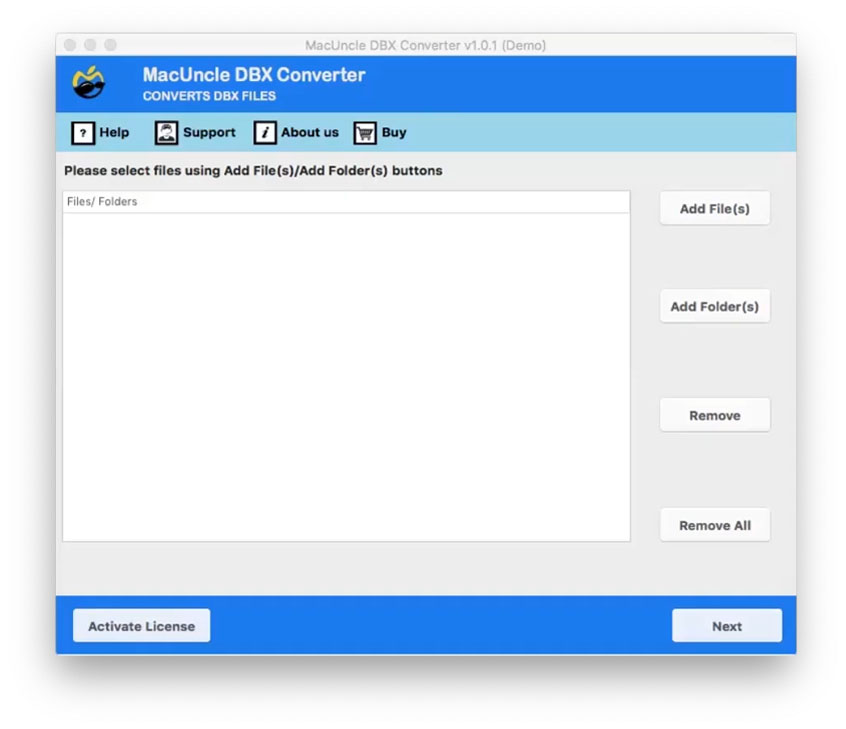 2. Select DBX files from Add File(s) and Add Folder(s). Here we have selected the DBX folder from the system.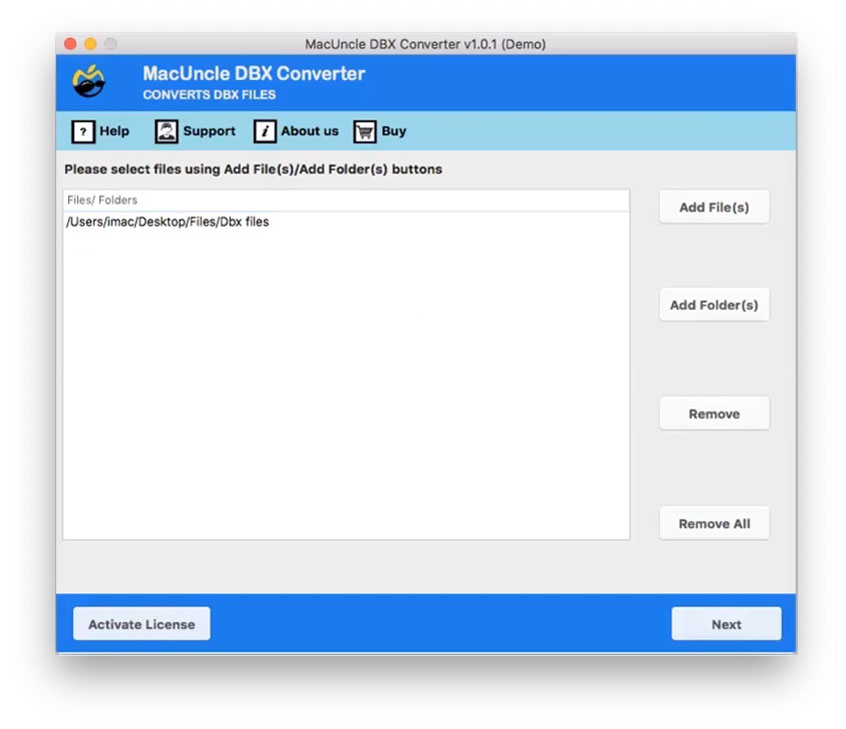 3. From the folder choose the desired sub-folder and press the Next button.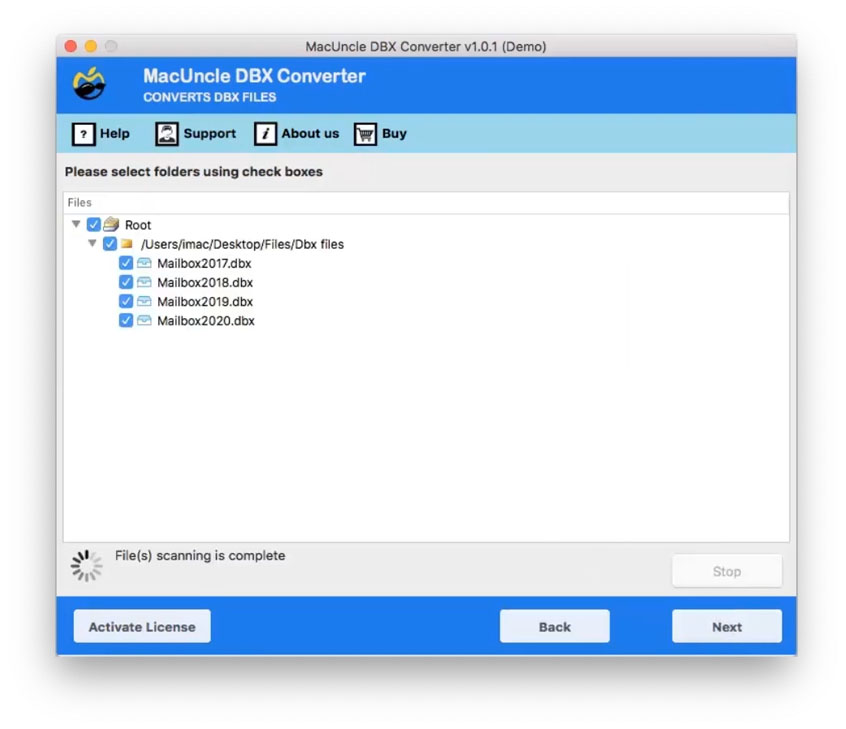 4. In this step, you have to select the IMAP option in order to import DBX to Gmail Accounts.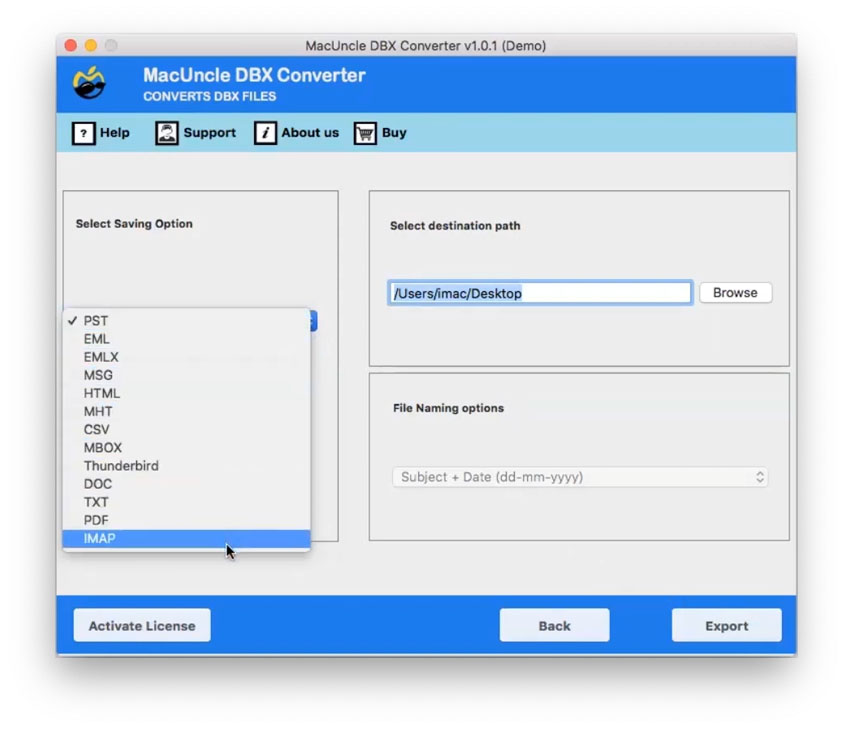 Then Enter your Gmail Email Address and password and IMAP details: IMAP HOST & IMAP Port No.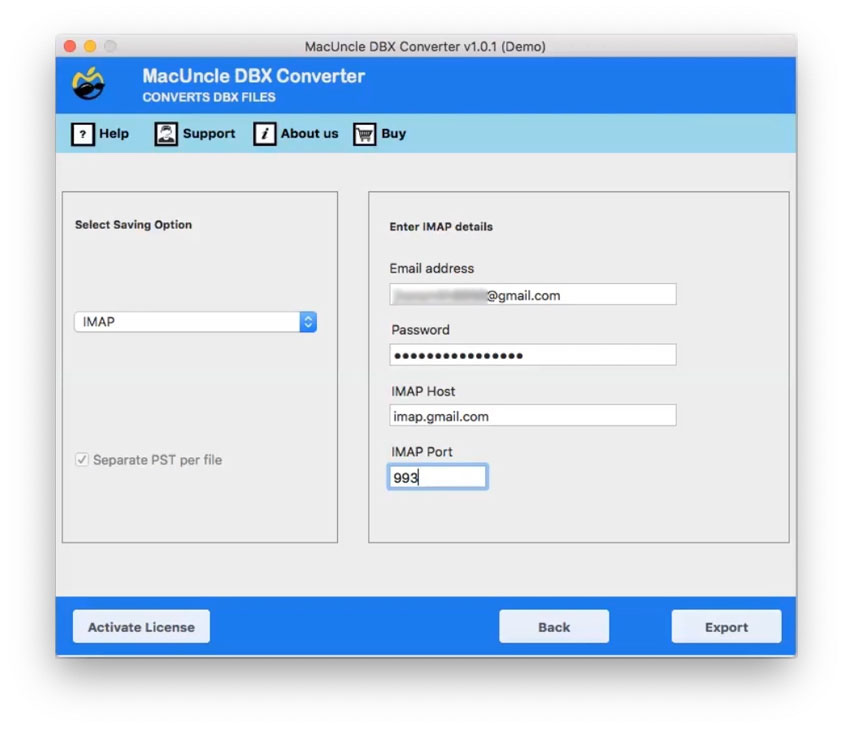 6. And now go to Gmail and get the imported email files here.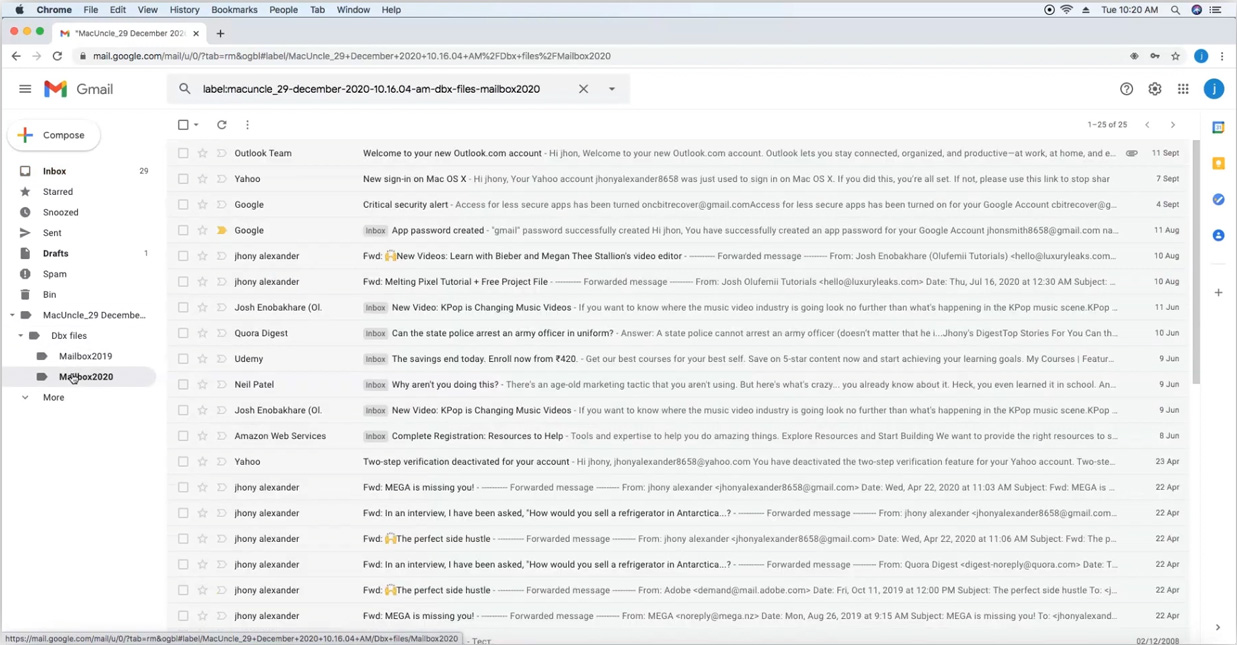 Why Use a Third-Party Tool to Import DBX File to Gmail?
The software offers several advanced features. Here is a list of some highlighted features that will help you to perform the task effortlessly without any hassle: –
Direct Import Process:

The utility is capable of importing DBX files to the Gmail accounts directly via login information only. 

Simplest User Interface

: The program offers a simple, graphical interface for users. This way, any beginner can comprehend the tool's full functionality.

Dual Method for Data Selection: 

The software offers two different options for adding DBX files to the software panel i.e., Add File(s) or Add Folder(s). You can opt Folder option to bulk import the DBX file to your Google account.

Migrate Outlook Express Emails With Attachments: 

With this software, you can import DBX to Gmail accounts including all attachment files like DOC files, PDFs, Images, etc.

Maintains Data Integrity

: You don't have to worry about the original formatting of the data while using this tool. Preserve all DBX email properties during the import process. Besides, the folder structure of the DBX mailbox is retained as the original.

Preview Emails: 

Before uploading the DBX emails to Gmail, you can preview emails by clicking on them one by one. Moreover, here you can select certain files if you want to perform a selective email import process.
Conclusion
Once you know how to do it securely, uploading DBX to a Gmail account is not a hard job. The direct and trusted solution for importing DBX files to your Gmail account on macOS has been explained in this article. All you have to do is enter your Gmail account login details into which you want to import DBX mailbox data, and the program will successfully import DBX to Gmail.