Learn How to Import Gmail to Outlook for Mac Account
Read the whole article to find out a suitable solution to import Gmail to Outlook for Mac Account.
Gmail, a free Google email service, has many features with a free storage space of 15 GB. This is one of the most integrated chat platforms with high-performance antivirus and spam filters. Microsoft Outlook for Mac, on the other hand, is another popular Microsoft Office Suite e-mail client. It enables users to identify various emails for various platforms such as Windows, macOS X, iOS, etc. It can be configured.
Gmail, however, cannot do anything that the local computer can do on the internet. For example, Gmail does not provide versatile email sorting options on the Site. 
Expertise Solution in Transferring Gmail to Outlook for Mac
We recommend that you choose automated tools to resolve user restrictions and transfer complete email directories or selective files from Gmail to Outlook. One such program, the Gmail Backup Tool for Mac, lets users download Gmail particular files in different file formats, including OLM format. Then a user can import the OLM file to Outlook for Mac easily. The Gmail email view in Outlook is a trouble-free way.
Follow the Steps to export Gmail Emails to OLM Format
Launch the Gmail to Outlook Wizard on Mac.

Add your Gmail login information in the program panel.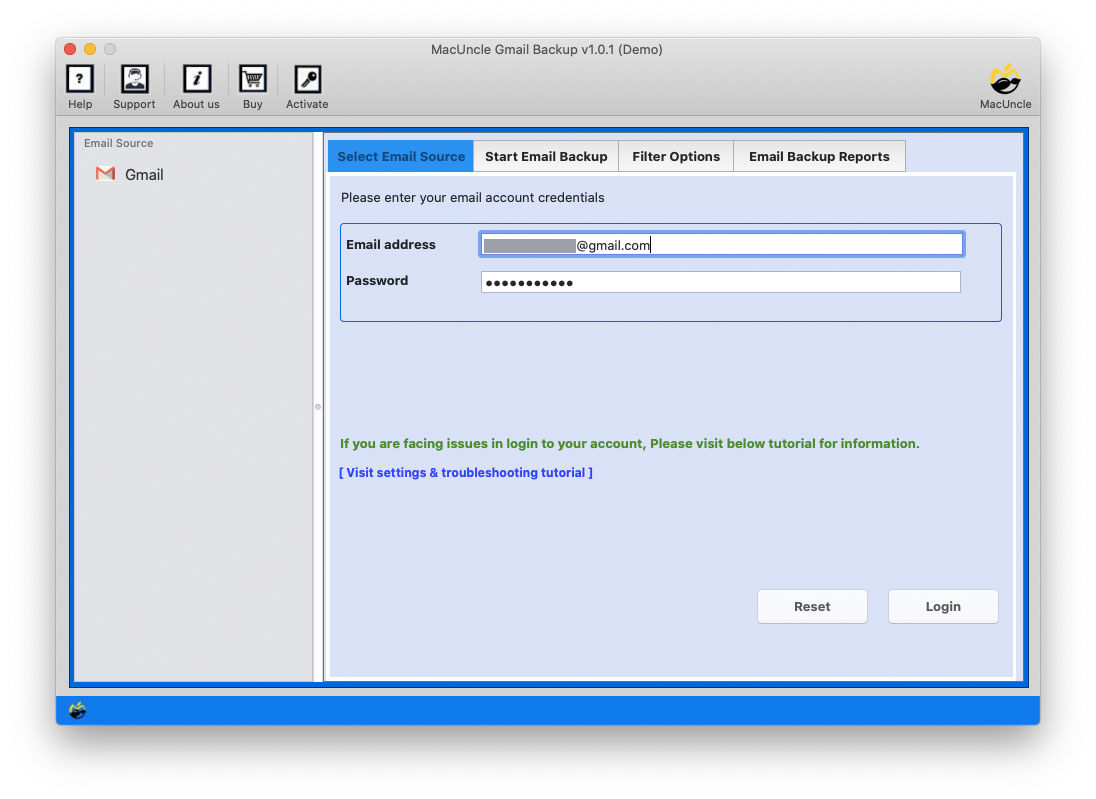 Select the OLM from Select Saving List.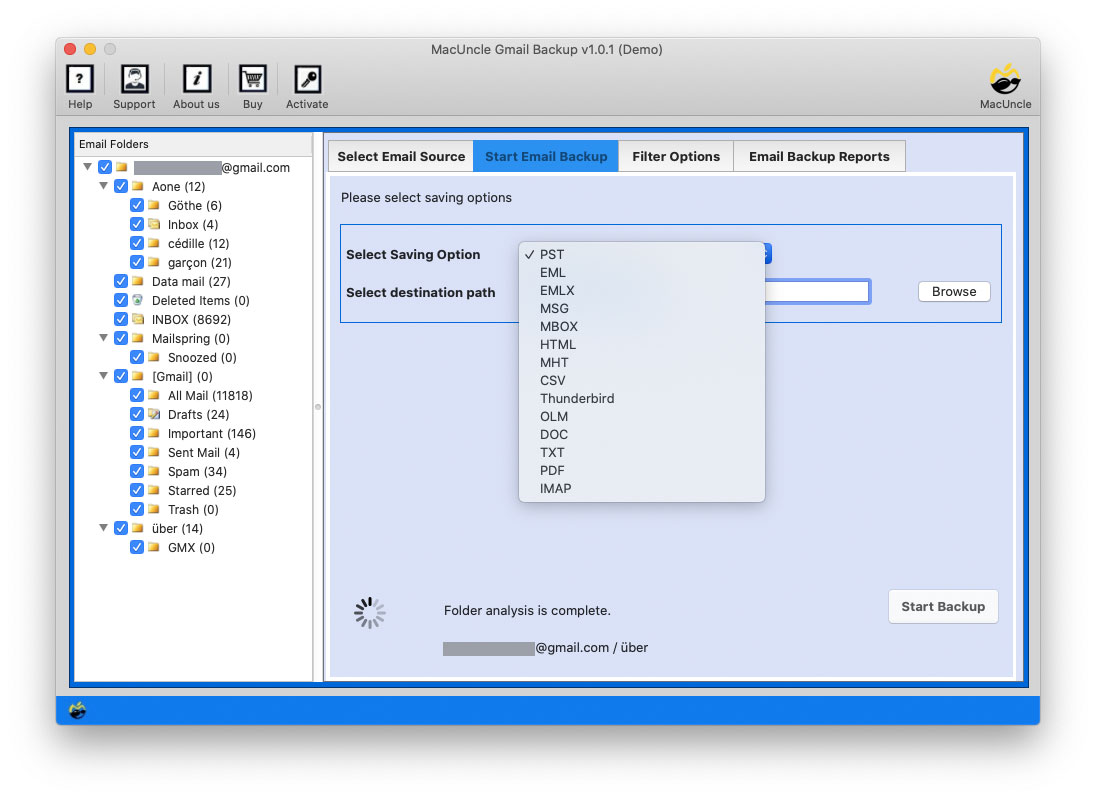 For the resulting OLM files, select the Destination path and File Name Option. then click Start Backup.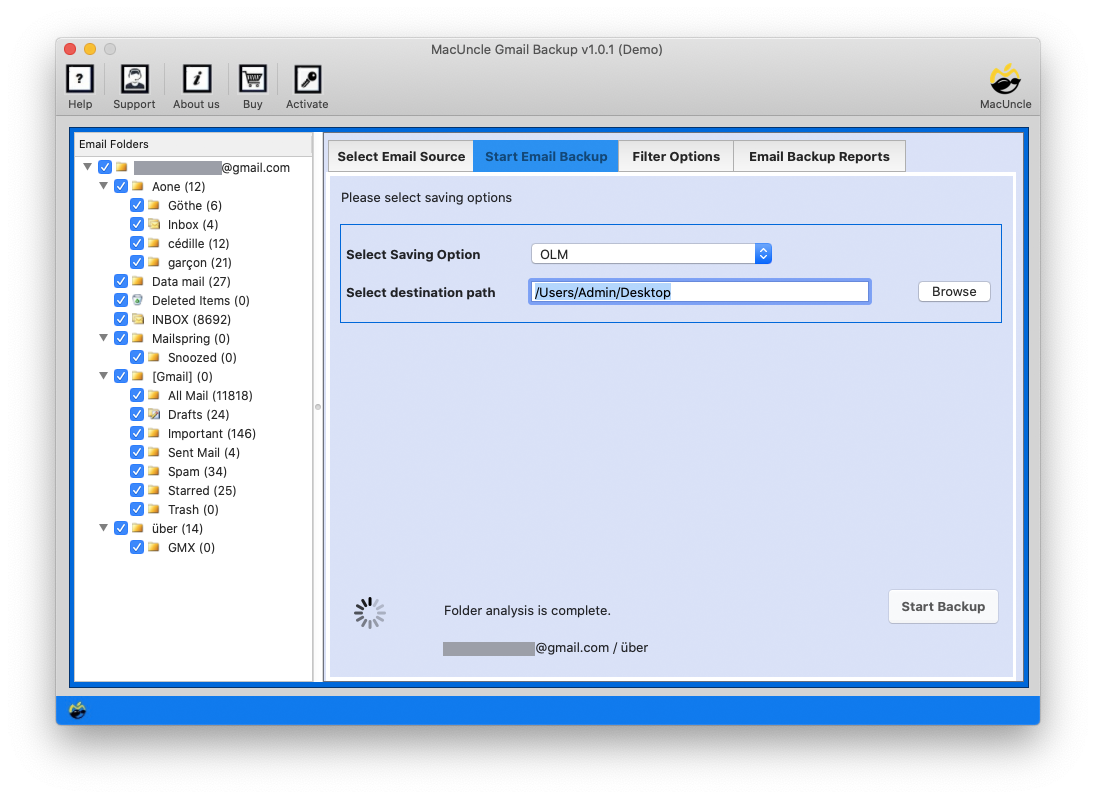 The conversion begins as a result, and the converted file appears on the screen.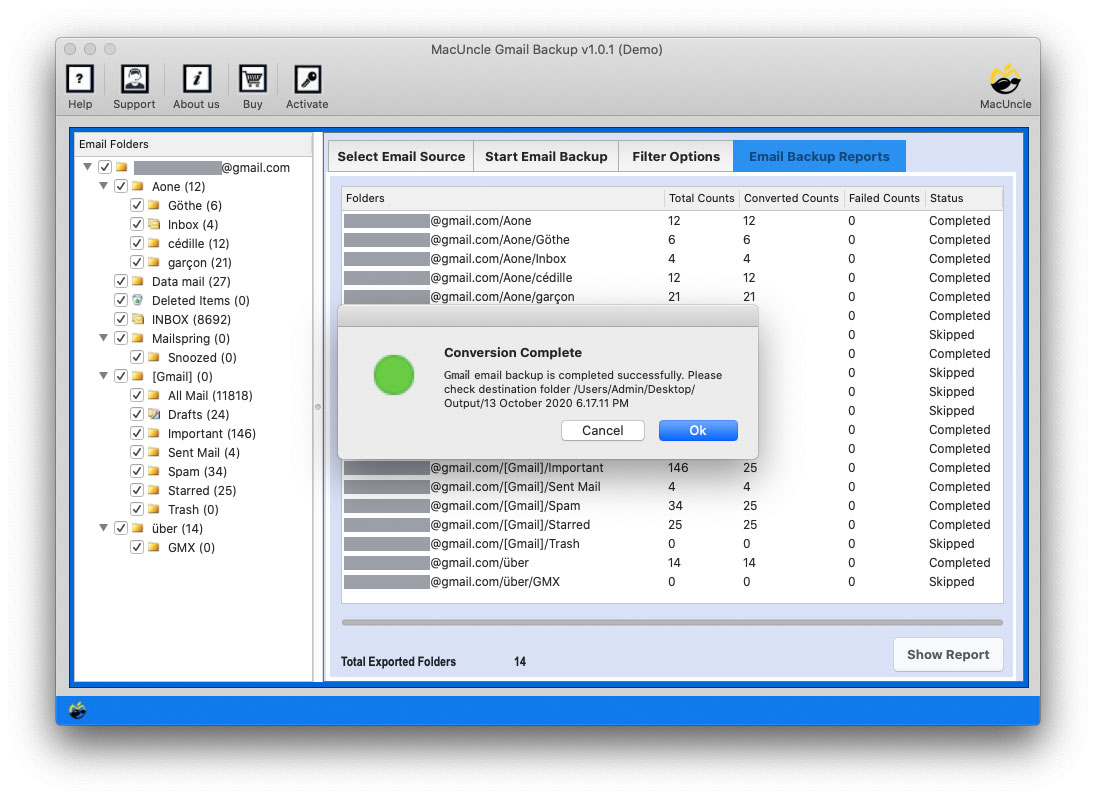 Import the Resultant OLM files to Outlook for Mac
You can import OLM to your Outlook for Mac app after converting emails from Gmail to OLM. Take the following steps:
Start Outlook for Mac and click on File >> Import…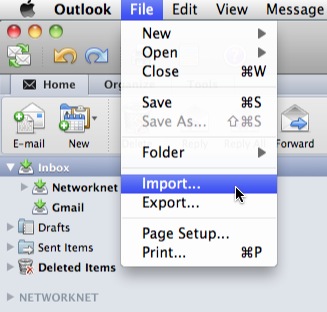 Highlight the

Outlook

for Mac archive file (.olm)

option

and click 

Continue.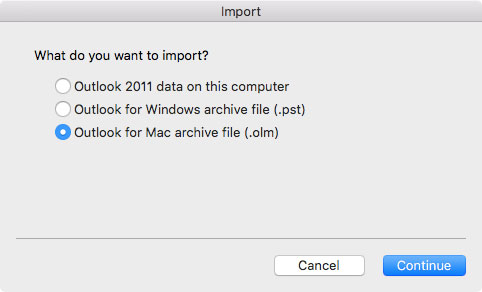 Navigate and select the 

OLM 

from

your computer and click 

Import

After completing the import process hit the 

Finish

button.
 Vital Aspects of Gmail to Outlook Migrator
The converter software is completely safe and stable to run on Mac System. With this eminent method, you can execute Gmail emails, and Outlook for Mac contacts, without any losses. There are other significant advantages of using this software:
Migrate single or multiple Gmail files to OLM in one go.

Able to export Google Mail and all contact fields to OLM on Mac.

Gmail to OLM migrator tool is a standalone solution.
Effortlessly download the tool to Mac OS X 10.8 Mountain lion and above version.
Conclusion
Many users choose Mac Outlook as their email client via Gmail. Since it is simple to send and receive email from Outlook and all messages are saved on the local system. So this article discusses the common question about how you can access Gmail emails on Outlook Mac. Users may use an automated tool for fast and trouble-free work.