Import Thunderbird to Apple Mail / Mac Mail
Read "How do I import Thunderbird to Appl Mail?" and which to Use a professional solution. This article discusses the method to migrate Thunderbird to Mac Mail migration using the trusted Thunderbird Importer Wizard solution.
Besides, Mozilla Thunderbird is a popular desktop-based email client application. Windows and Mac platforms can be supported. But it does not provide a direct option for migrating Thunderbird emails to Apple Mail.
On the other hand, Apple Mail is a Mac-based free email client application. Apple Mail has been the standard for email clients since the early days of OS X. However if you are one of those who are looking for a solution to import Thunderbird Emails to Mac Mail, read this article carefully.
Migrate Thunderbird to Mac Mail – Simple Procedure
Migrate all the email files from Thunderbird to Apple Mail using MacUncle Thunderbird Migrator using which imports the Email files to Mac Mail. Here are the steps to import the Thunderbird files,  before that download the wizard from the below link-
1. Launch the tool, and select the option "Convert Email" or "Convert Contacts & Calendars".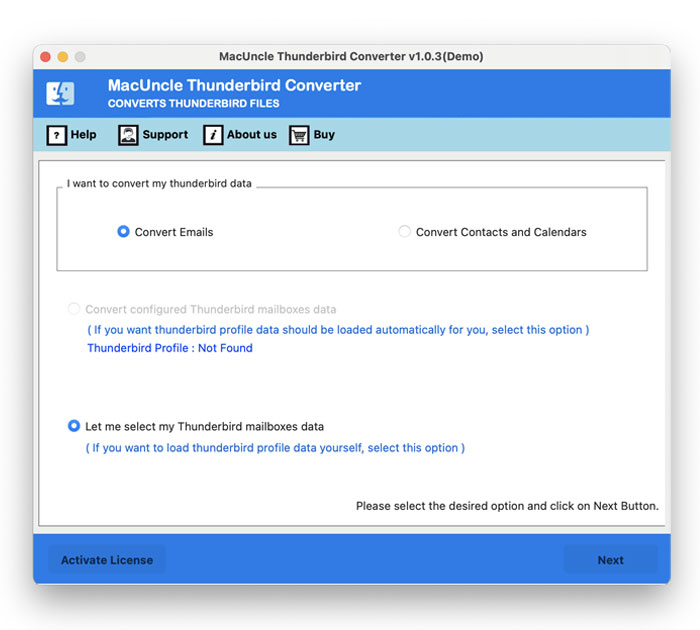 2. Now select either "Convert configured Thunderbird mailboxes data" or "Let me select my Thunderbird Mailbox data".
3. Upload Thunderbird files using Add File(s) or Add Folder(s) if you have selected "Let me select my Thunderbird Mailbox data".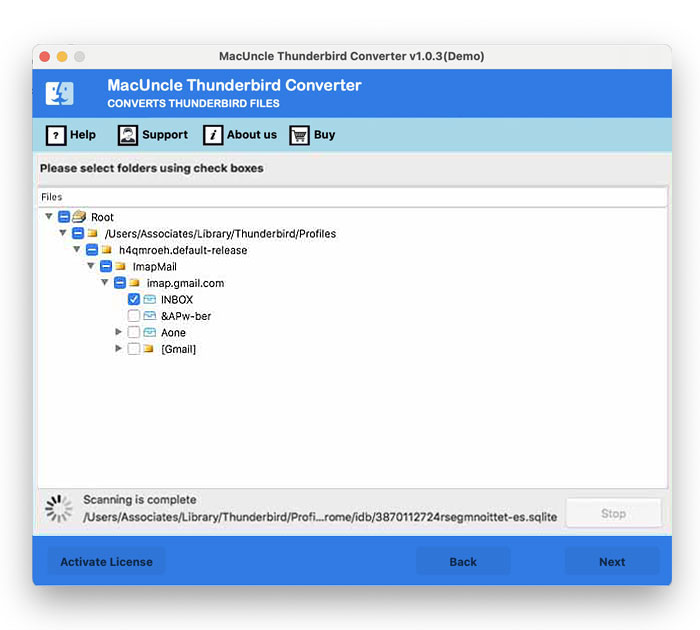 4. Here it's shown an automatic selection of Thunderbird. Hence after clicking the Next button and then, choose the thunderbird folder for conversion and click the Next button.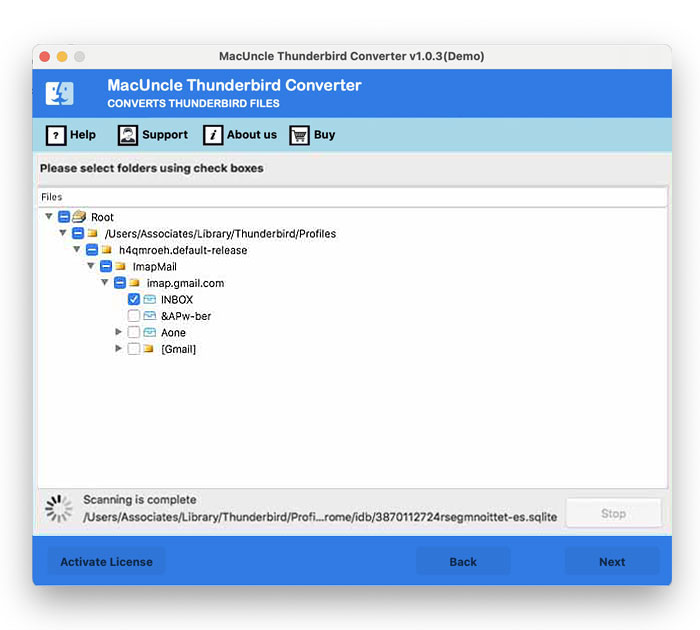 5. Further, choose the desired file format and destination location. And press Export.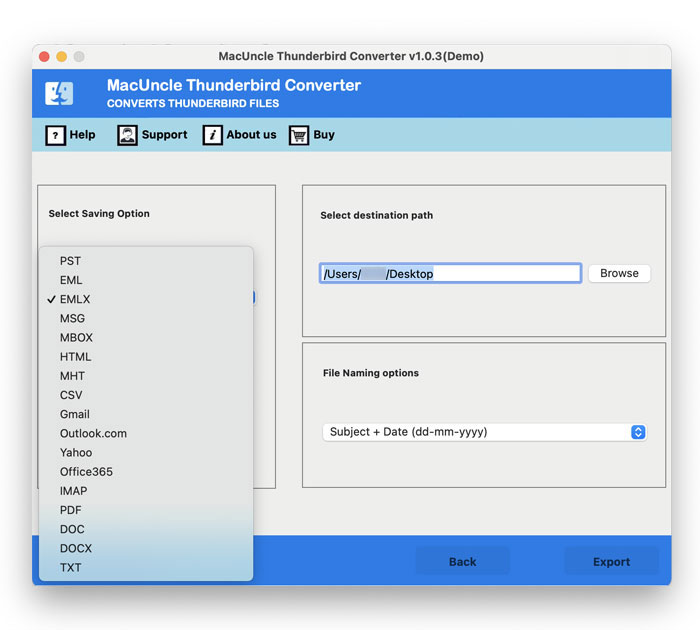 After Thunderbird Conversion Completes, a few messages display stating conversion completed successfully.
Import Thunderbird MBOX File to Apple Mail
Now simply import the resultant MBOX file to Apple Mail along with the attached documents. Follow the step-by-step process to migrate Thunderbird to Apple Mail.
Start the Apple Mail email application and then choose the File>> Import Mailboxes option as shown in the respective screenshot.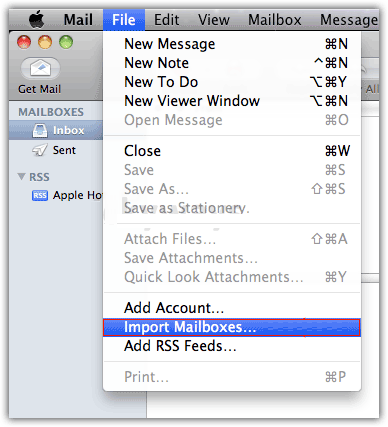 Now it will ask, "Import data" from here choose other options continue.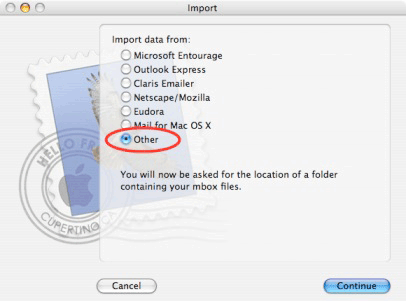 Choose the file in MBOX format option and press continue.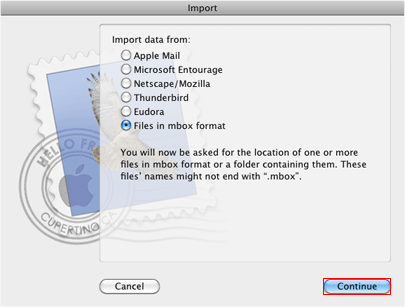 Finally browse, the resultant MBOX file from the system, and press continue.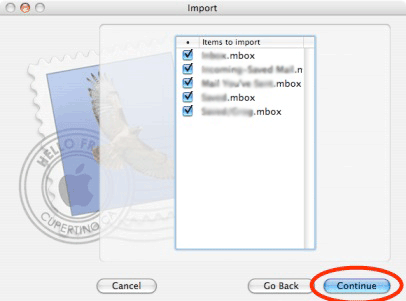 Final Outline
In this article, we described the reliable solution for Thunderbird Emails Migration to Apple Mail or Mac Mail. Also, we've been taking steps to migrate Thunderbird to Apple Mail. So, a free download of the Migrator to test and update the trial version of this tool. You can easily switch to a licensed version of this application after checking the software process.