Open Outlook for Mac OLM in Excel on Mac OS Machine
There are many reasons why users are searching for alternative solutions to Open OLM in Excel on Mac. One of the major reasons is that people need to view their contacts in a spreadsheet which is easier to edit or view in Excel. Thus, in that case, you have to convert OLM Contacts to CSV format. 
Overview – OLM & Excel Sheet
OLM file is used to store multiple items like emails, contacts, address books, email folders, etc. MS Outlook stores its entire database in OLM file format automatically in your System. Thus, your information on Outlook would be saved to an OLM file which you can later use in the future in times of need. 
Whereas a CSV file can only store data information like numbers and texts in plain text format. That's why it is the preferred and most chosen file format to store contacts. Any spreadsheet, including Microsoft Excel, Open Office, Google Sheets, etc., may open it. In simple words, save the emails in OLM files to *.csv to easily open OLM in an Excel sheet.
Manually Open OLM in Excel on Mac
Follow the below-mentioned steps to open the OLM file in Excel: –
Firstly, import your OLM files to Mac Outlook by selecting on Import/Export Menu. 
Then choose the "Export to a file" option from the Import and Export wizard. 
Further, choose Comma separate value and click the Next option. 
Then select your preferred destination path where you want to save your CSV file. 
Finally hit the Finish button. 
Loopholes in the Manual Method:
The Manual Method is time-consuming and tedious. 
There is a Pre-Requisite to it, you must have Outlook installed in your system. 
The Manual Method excludes all the other items except contacts while converting it to *.csv. 
Expert Method to Access OLM File in Excel on Mac
To avoid these loopholes of the Manual Method, we have a reliable method to do so with MacUncle OLM File Converter, This utility converts the bulk of OLM files to Excel format or you can also select it according to your choice. The tool is great and produces 100% accurate results without any errors. You don't have to worry about your data anymore, as it preserves and maintains the originality of your data. 
The application is user-friendly, enabling users to operate on it simply and effortlessly without any technical assistance. The wizard is a standalone thus, you don't need any other application. The software is 100% secure and protects your data from any threat. The tool also offers free conversion of 25 OLM files to Excel format in its trial version. Immediately avail the opportunity. 
Guide to Run the  Software
Here are some of the steps for you to follow: –
1. Launch the application on Mac OS version above 10.8 Mountain Lion.
2. Now upload your OLM files using the Add file (s) or Add folder (s) option.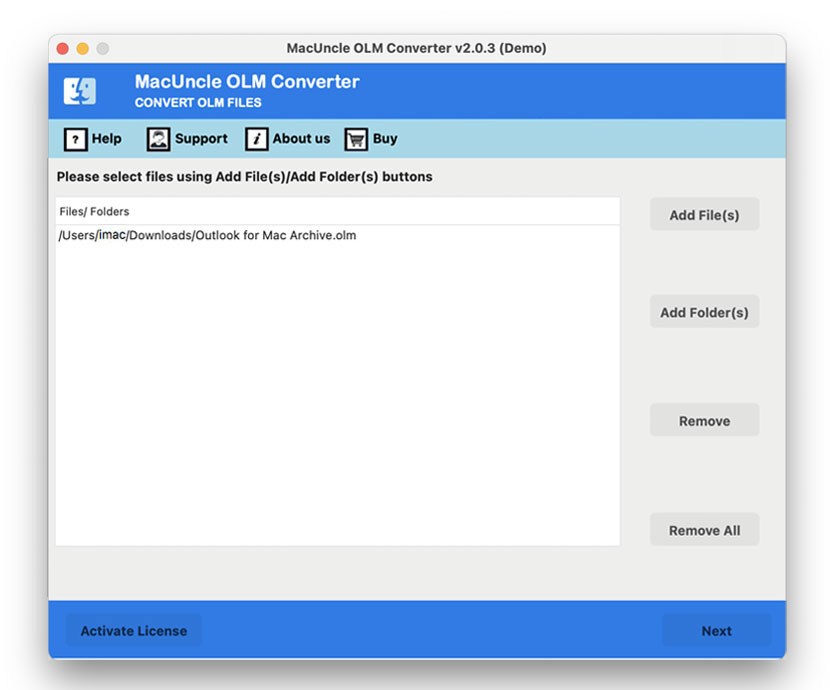 3. Then choose the CSV option from the Select Saving Option.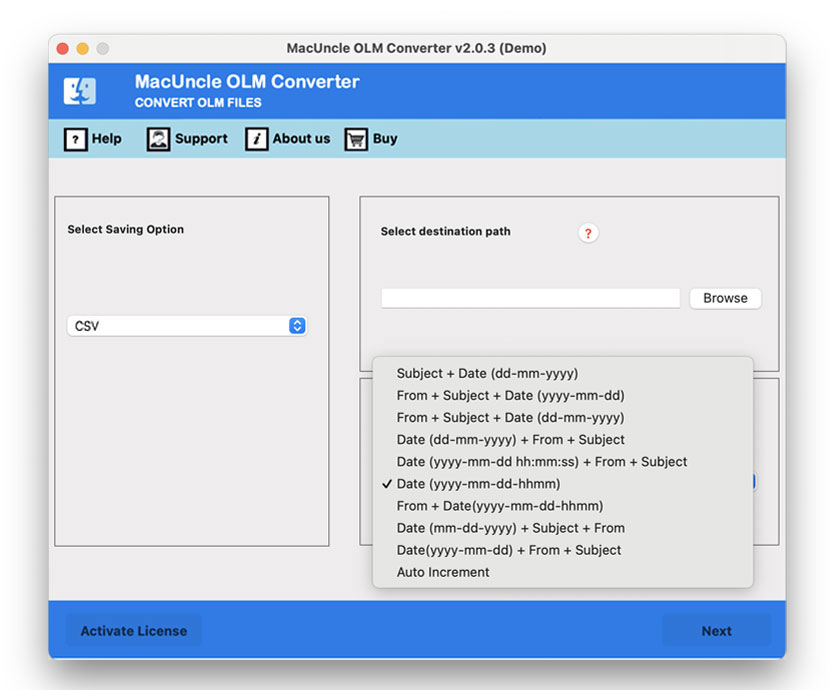 4. Further, choose the destination path from the Select Destination location. 
5. Finally, click on the Export button.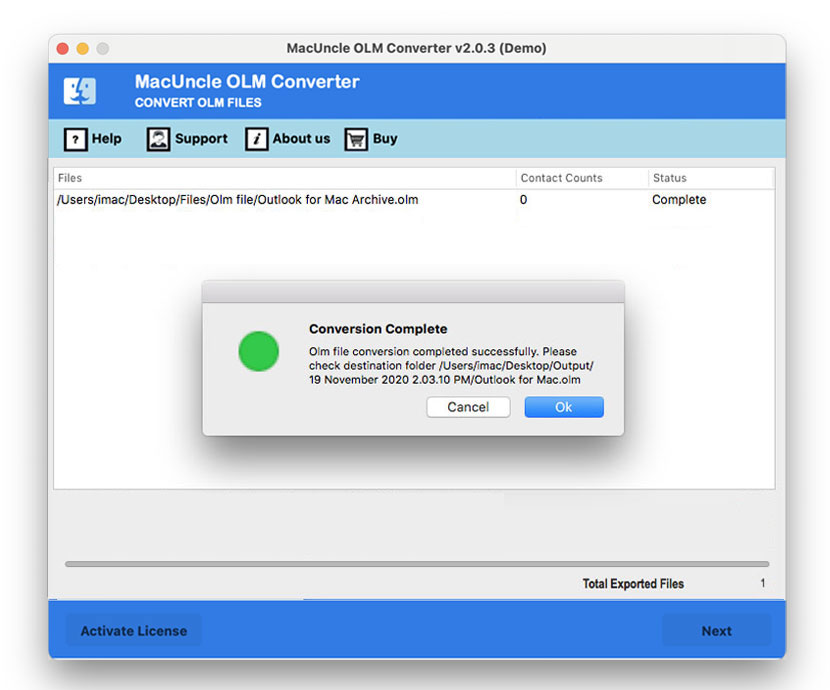 You will receive notifications regarding the successful completion of the process. 
The Conclusion
The article explains the probable ways to Open OLM in Excel on Mac. The Manual Method comes with loopholes and various other problems. To avoid these, we have an application for the same. This tool is the Smartest & Reliable tool to convert the OLM file into a format to access with a spreadsheet. Also, it offers free conversion of up to 25 OLM email files. Thus, you can rely on it blindly and can trust it fully.