Best Method to Open PST Files in Thunderbird on Mac OS
The article is all about learning the easiest way to work out how to open PST files in Thunderbird on Mac. Initially, we described a technique to add PST files to Mozilla Thunderbird and subsequently illustrated the same reasons.
As per the current scenario, the email system is no longer restricted to networks or Web browsers as working from home is mandatory for most employees. Companies are pushing workers for protection (or some other reason) to work in desktop email applications. These applications allow officials, when Internet access is inappropriate, to read their messages easily.
Can I open *.pst files in the Thunderbird account? I have multiple Outlook PST files with me, and some new and old email files. As if now the common working email account that I am using in Thunderbird for both at work and home. So, would it be applicable to transfer all the files and access them via Mozilla Thunderbird?
Owing to the lack of internet connectivity at critical times, corporations directed their staff to work on desktop programs. Since access is not feasible at all locations. Outlook, Thunderbird, Windows 10 Mail, IceWarp, etc. are desktop-based applications.
Aims to Open PST Files in Thunderbird
As we know, Thunderbird is an open-source, multiple-platform email client. Thunderbird is a reliable and effective user-friendly program for various other governing factors, altogether users tend to search methods to open Outlook PST in Thunderbird.
Multi-platform Support:
1. Thunderbird is compatible with nearly every Windows, macOS, UNIX, Linux, and Ubuntu platform. For Linux and UNIX users, it is the favourite e-mail client.
Spam Filtering:
2. Spam filtering is much better than Outlook and other applications for email clients.
Data Reliability:
The best security features in the market are provided by Thunderbird.
Directly Open and Access PST in Thunderbird on Mac
The only best method to open PST files/folders in Thunderbird is by using the software MacUncle PST to Thunderbird Converter. This utility provides users with a simple way to explicitly and completely execute the method to access PST folders in the Thunderbird account. Users can move the full data of their Microsoft Outlook profile or *.pst to Mozilla Thunderbird, containing all the e-mail and other relevant details. In the section below, we'll tell you how to read Outlook PST files in Thunderbird with an overview of simple steps.
1. Set the software up now, and start the tool.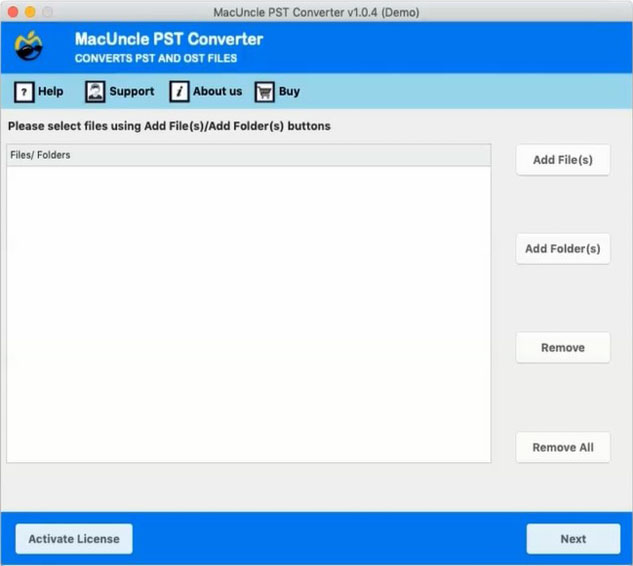 2. Upload PST files by either Add File(s) or Add folder(s) to Mac OS. Use these options to add single or multiple PST files.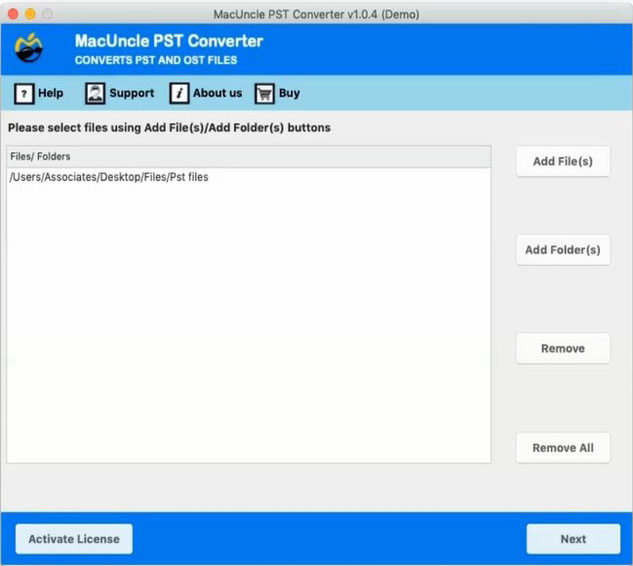 3. Choose the particular folder from the selected folder that you want to move to Thunderbird Mail. Click the Next button.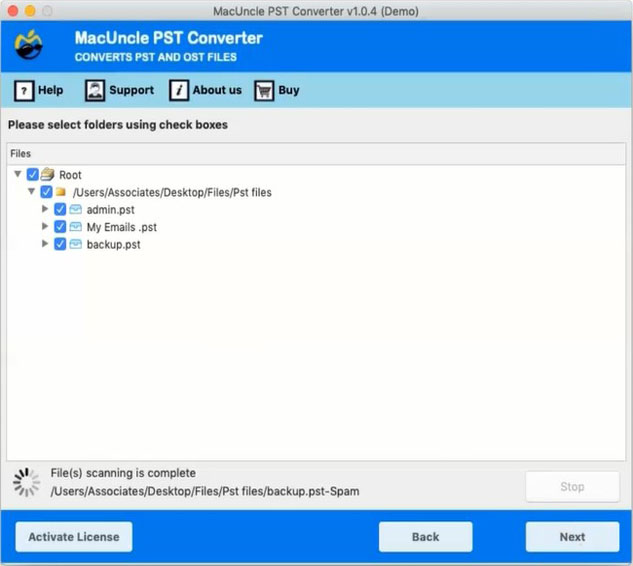 4. Choose the Thunderbird option from the Save list. Enter the destination location and file naming option.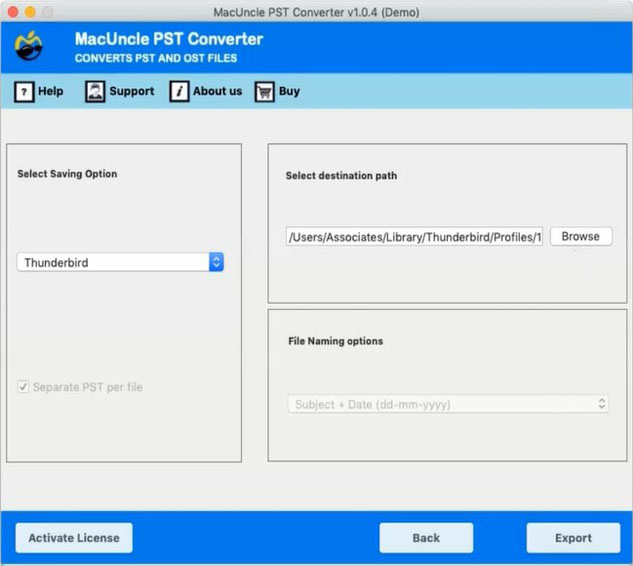 5. Following the conversion, a few conversion, and trial version messages are displayed on the computer.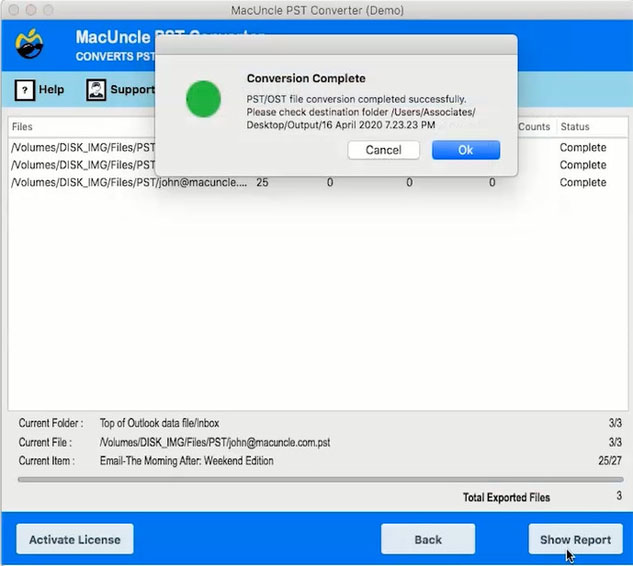 With this method, Mac users can Open PST Files in Thunderbird without Outlook installation
Why a Tool to Acces Outlook PST Files?
Let's discuss some vital factors of the tool,
a.) Independent Application
This tool can be used to access PST files/folders on Thunderbird on macOS without Outlook and only includes PST files for Microsoft Outlook conversion.
b.) Two different options to add the Outlook PST files.
You can choose PST files from the Mac machine with dual options such as Add Folder(s) or Add File(s). Users can easily choose individual files and folders of PST files.
c.) Maintains the Folder Hierarchy
With this tool, the program will keep the original folder and subfolder structure of the PST emails to Thunderbird. This process guarantees the correct preservation and maintenance of the original mailbox folder.
d.) No limitation on the number of PST files.
Open over 25 Outlook emails in .pst format in Mozilla Thunderbird using the Demo version. And to upgrade the software to Pro, which easily moves unlimited PST files, to get over 25 email files in Thunderbird. Also, the edition includes all the conversion features.
Final Verdict
Without a doubt, you can use the above steps to open files from Outlook PST Files in Thunderbird. This app comes with a free trial version to test before you buy the license keys. If we examine the method discussed so far, the tool comes with small steps, fast results, as well as a trusted source.