How to Import Outlook PST to Gmail on Mac OS without Outlook?
Hey, I am a Mac user. I have almost 50+ *.pst files stored locally on my system. I want to access all those files on my Gmail account. Is there any migrator application using which I can directly import Outlook PST to Gmail on Mac? 
– Mike
---
As there are many queries arising on how to import PST files to Gmail / G Suite on Mac OS. In this article, you will get the exact solution to open the Outlook PST file on Gmail. It also allows them to view information from any device from anywhere on their stored Outlook addresses, contacts, calendars, etc. If you would also like to learn how to import PST into Gmail / Google Workspace, you can take a look below.
Above all, would you want to sync Outlook to Gmail data folders? Listen. Transferring Microsoft Outlook addresses, contacts, and calendars are not as easy as it looks.
The Technique to Import PST to Gmail on Mac OS
As you know what the article is about, thus let's understand the migration method. One can easily import PST to Gmail account on Mac OS using a perfect third-party tool. One such program is PST Converter for Mac. It performs conversion of Outlook PST to Gmail or G Suite Account.
The software is developed with a simple user interface thus naïve users can also the tool. As the tool comes in two different versions Demo and the Pro version. You can back up 25 email files in PST format to Gmail on Mac OS.
Steps to Generate App Password
To import Outlook to Gmail, one must create an app password. Follow these simple steps to create an app password –
Go to Google Security and sign in to the account. Further, go to 2-Step Verification and follow the procedure:
Enter the account password of the Gmail Account.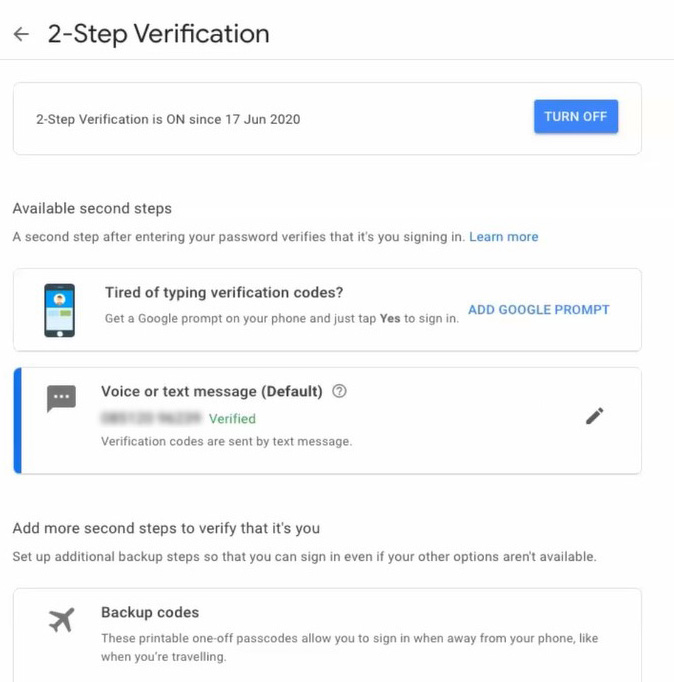 Here, enter the app for which you are creating a password, so enter MacUncle.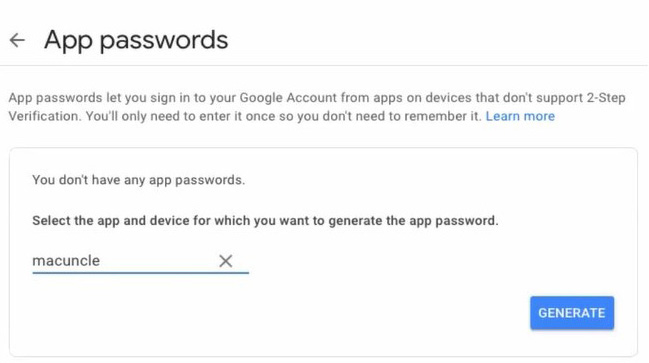 There you will get a 16-digit password, copy the password for later use.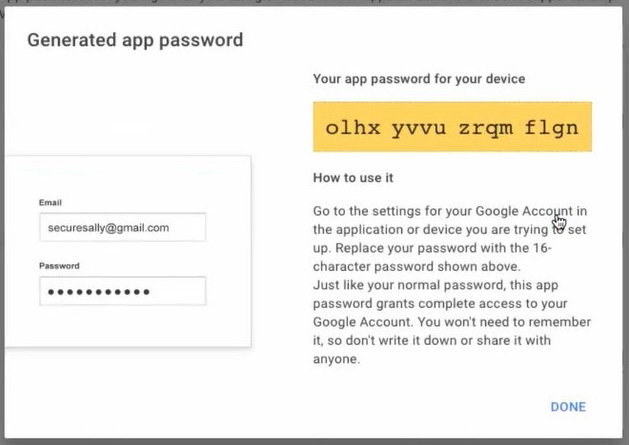 Procedure to Migrate Outlook PST to Gmail on Mac OS
The section will help you by giving the step-by-step procedure of the migration process. Follow the procedure given in order to migrate Outlook to Gmail on Mac OS.
Here is the procedure to transfer PST to Google Workspace or Gmail on Mac OS –
1.  Start the application on the computer.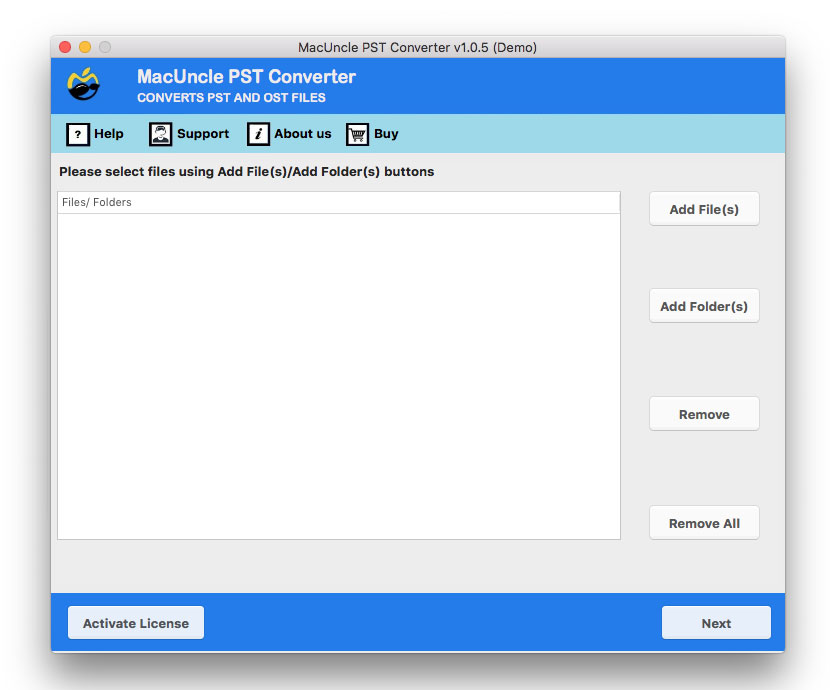 2. Here the application offers two different options to add PST files to the software. The user either Add File(s) to upload single PST files or Add Folder(s) to upload PST files consisting of the folder. Then, click the Next button.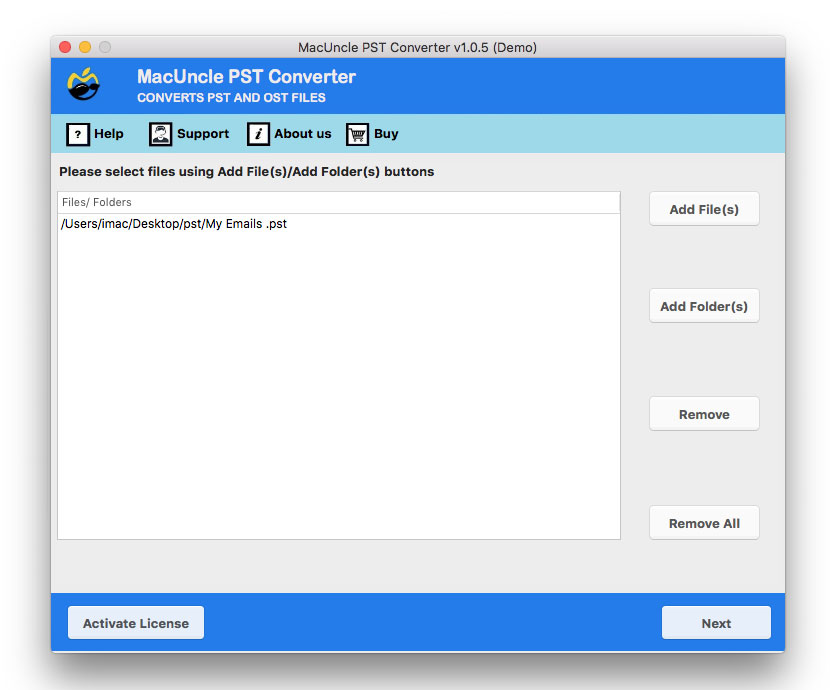 3. Choose the IMAP from the Select Saving Option to import PST to the Gmail account.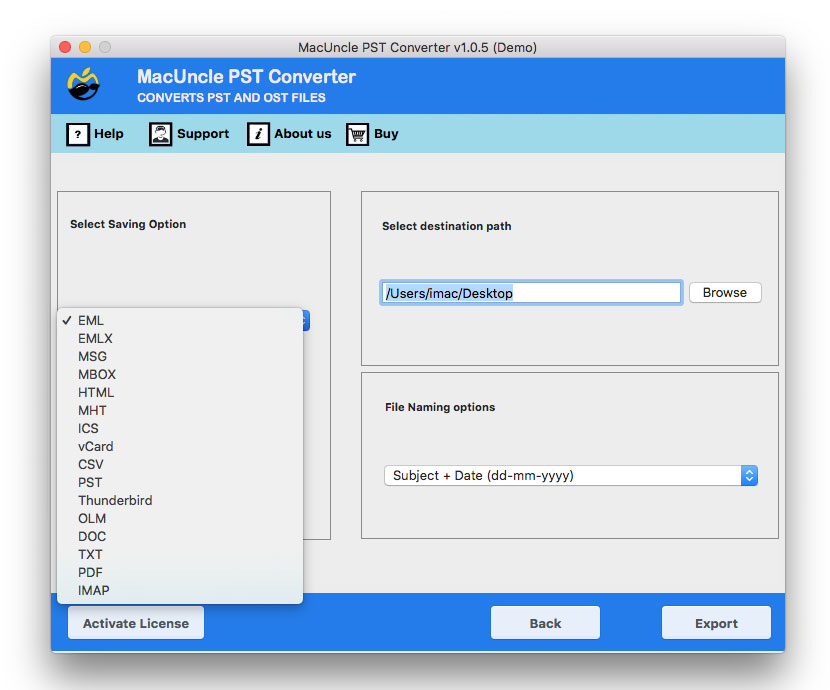 4. Then, enter all the credentials such as Email Address, Password, IMAP Host, IMAP Port, etc.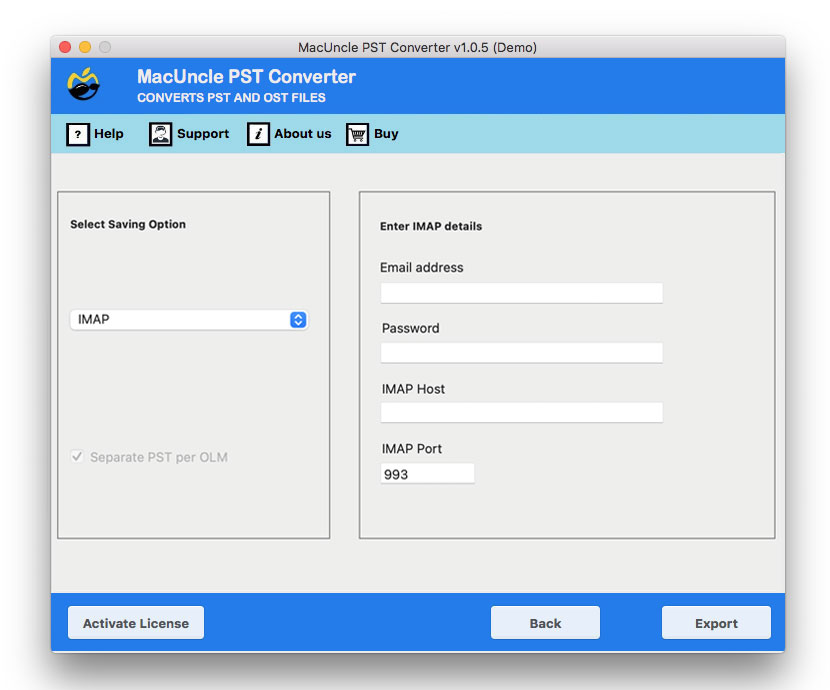 5. Afterward, click on the Export button in order to start the live conversion.
Wait a while before the conversion ends, and some messages & a log report will be provided by the software.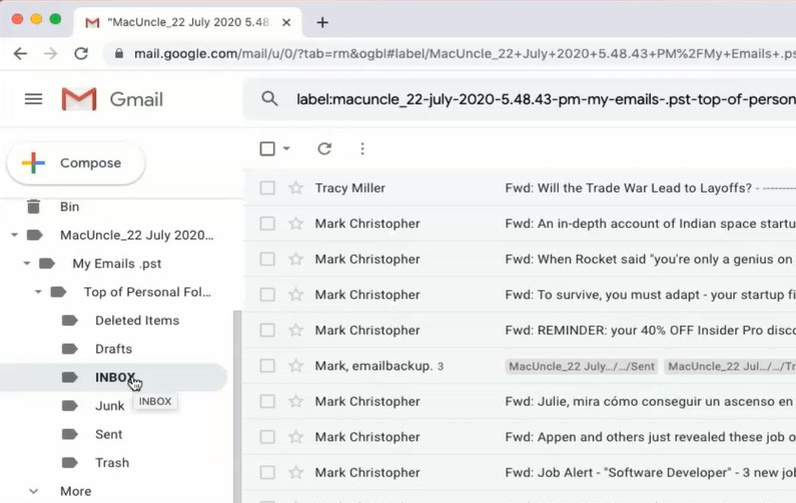 After the whole process completes go to Gmail and check the imported PST files.
Reasons to Import PST to Gmail
How, indeed, migrate Outlook PST to Gmail? Okay, it's beneficial to move PST to Gmail. Within the following points are listed the benefits of this conversion:
Gmail helps you to store essential emails free of charge.
You can use several apps with a single Gmail ID from Gmail.
You can access it regardless of time or place from any computer. This can be conveniently synchronized regardless of the system in use, regardless of whether it's IOS, iPhone, Windows Office Suite, or Mac OS.
Relative to other e-mail customers, Gmail is secure and available relative to other e-mail customers. You needn't be very techy with Gmail.
And there are a lot more features of Google Mail which makes helps to know why switching PST to Gmail is a good choice.
Outline
If you have a bunch of Outlook PST and want to switch PST to Gmail, then make sure you have a trustworthy and efficient application. Using this you can directly transfer all the Outlook PST files to Google Mail without losing any information from the email file.
FAQ – Import Emails from PST to Gmail
Does this tool have the option to import PST contacts files to Gmail?
Yes. PST emails, contacts, etc. can be transferred without any restrictions.
How to migrate Outlook PST files to Google Account?
Download and follow the steps:
Step 1: Launch the PST Converter and add any number of PST files.
Step 2: Select the desired file and then press the Next button.
Step 3: Now, choose GMAIL as a saving option and enter the account details.
Step 4: Again press the Next button and set up the filter option.
Step 5: Finally, press Start Backup to initiate the procedure.
How many files can be transferred using the Trial Version of the Tool?
With the trial version, the first 25 files can be moved to Gmail for free. Later on, upgrade to the professional version.
Can I transfer PST files from Microsoft Outlook 2019?
Yes. The above-suggested tool supports all the versions of Microsft Outlook.