Get Outlook PST Files in Hotmail Account Instantly
Summary: In the blog, we will discover the procedure to import Outlook PST File to Hotmail accounts. Since there are some queries related to "PST to Hotmail" the solution would be the same as Importing PST Files to Outlook.com. 
I have a large.pst file locally stored in my system that I no longer have access to, and I'd like to transfer the data into a Hotmail account. Is this doable or do I have to import everything into another payment account?
The given query is resolved in this post. We will be discussing the whereabouts of the issue while moving emails from one format to another account. Migrate one or more PST files to a Hotmail account, regardless of data type.
Overview on PST & Hotmail
PST files were also used to cache IMAP data in Outlook 2010 and before. Outlook stores your data as a PST file when you utilize a POP3 account, as previously stated. Outlook keeps all of your folders and things (emails, contacts, appointments, and so on) in this single file. Even if you employ an Exchange or Outlook.com/Hotmail account, PST files can be used for additional storage, archiving, and exports.
Hotmail was one of the first public webmail services that could be accessed from any web browser. It was launched in 1996. While users can still create new email addresses with @hotmail.com, Microsoft phased out Hotmail in 2011 and relaunched the service as Outlook.com in 2012. Webmail, calendaring, contacts, and task services are all part of Outlook.com. It's worth noting that Outlook.com is a free web-based email account and not the same as Outlook, the Microsoft Office suite's mail client application.
Perfect Solution to Import Outlook PST File to Hotmail Account
There is no manual way to upload PST emails to a Hotmail account, and finding a solution for importing PST data to Hotmail without Outlook is much more difficult. But don't worry, we've got you covered with a trustworthy technique for importing PST data files into Hotmail without Outlook.
Get the application PST Converter Tool, to import PST to Hotmail accounts directly. The utility will give a direct transfer way to move the emails. Download the application as per the Operating system.
Download for Mac Download for Windows
Carry out the steps here: 
1. Launch the application and start adding Outlook PST files to the interface. Use either of the Add buttons to upload files or folders. Press the Next button.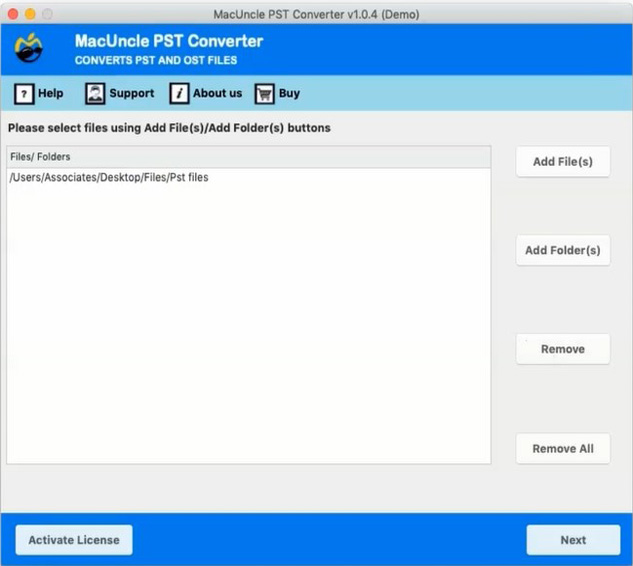 2. Now, the folders will be listed down. Choose the folder to move to Hotmail / Outlook.com. Once again hit the Next button to proceed.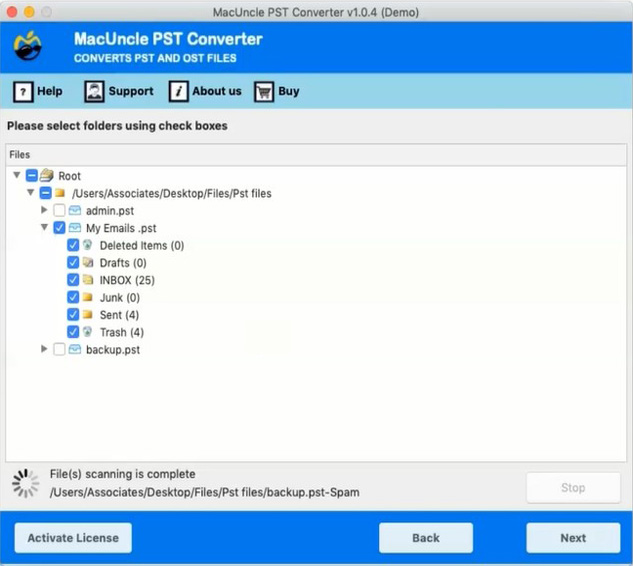 3. A new tab will open up. Click on the Select Saving Option and choose Outlook.com or IMAP. Since Microsoft changed the client's name to Outlook, thus one can use the Hotmail address to transfer the *.pst files to Hotmail.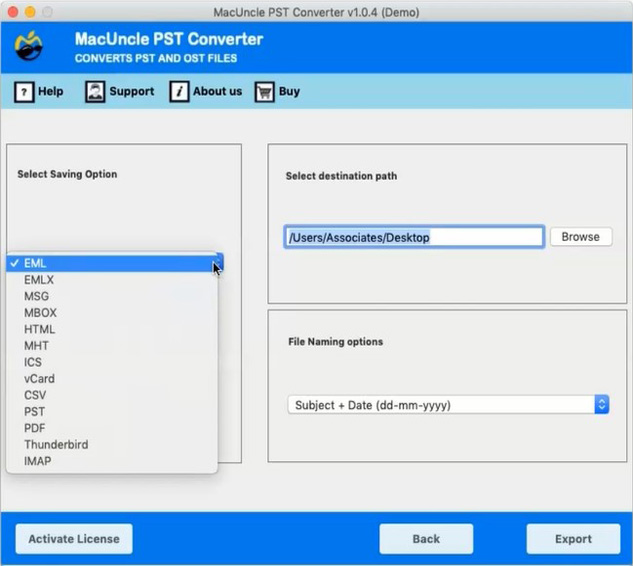 4. Finally, press the Export button to start the process. 
After some time, the tool imports all the PST files to Hotmail account. Check the migrated email data in the Microsoft account. 
Outline of Article 
We've covered how to import Outlook PST files into a Hotmail account in this article. This article explains how to transfer emails from Outlook *.pst to Hotmail.com without losing any data. You can also use a third-party tool to easily transfer emails from Outlook to Hotmail.
Frequently Asked Question – Import PST to Hotmail 
Are Hotmail and Outlook the same? 
In 2021 Microsoft phased out Hotmail and relaunched Outlook.com. Users can move the emails in *.pst format to Outlook using the Hotmail email address.
Can I transfer the PST files to my old Hotmail account? 
Yes. Enter the email credentials to the software interface and perform the procedure to import Outlook PST File to Hotmail.
Do I need to sign in to a Hotmail account while using the tool?
No, the tool will directly import the files to Hotmail without access to the mail account.