How to Save Emails from Hotmail as PDF Format on Mac Machine ?
Mac OS is smooth and more powerful than Windows. A lot of users use Hotmail on Mac OS but they don't know how to save Hotmail email as PDF on Mac OS. However, on Mac, it's very difficult to run Hotmail to PDF conversion.
Manual Method to Change Hotmail to PDF Format
You might indeed know that many e-mail customers and e-mail providers are now available and users select the email services as needed. E-mail services like Hotmail are the stuff of the past even though it has been stopped years ago by Microsoft and replaced by Outlook.com.
As we all know the option to copy an email in PDF format is offered by Hotmail itself. You just need to perform the following step procedure to do so.
Sign in to your Hotmail account.
Click on the (…) option to open the email.
Choose the Save as PDF option, then press Print.
Save/print the Hotmail to a pdf file and browse a place.
Using this method you can easily download email from Hotmail individually to the local system in PDF format. This is the most common approach if you want to save a few emails in PDF format. But we can't rely on this process as long as the number of emails gets high, and as a result, the process becomes a mess.
Right now, what can we do to accomplish the mission of saving emails to PDF on a Mac system? We realize that not all kinds of programs are compatible with the Mac system. To let go of your effort, we suggest that you get the recommended application and then perform a PDF conversion process. This procedure will not require any access to the internet and save emails in PDF format easily.
Also, read the below articles:
Professional Method to Save Hotmail as PDF format
The Hotmail Backup Tool for Mac is a versatile application for working and saving data in various file formats. It gives a wide range of features to provide the best protection when converting Hotmail to PDF. Besides, several other functions are available to filter emails inside a folder or between date ranges. The application is capable of copying all Hotmail emails to a PDF file in a single case. All you need to do is follow the steps shown below and the rest is achieved without any human effort.
How to Use:
1. Launch the application on Mac OS.
2. Select the Hotmail from the options given and enter the credentials and then hit the login button.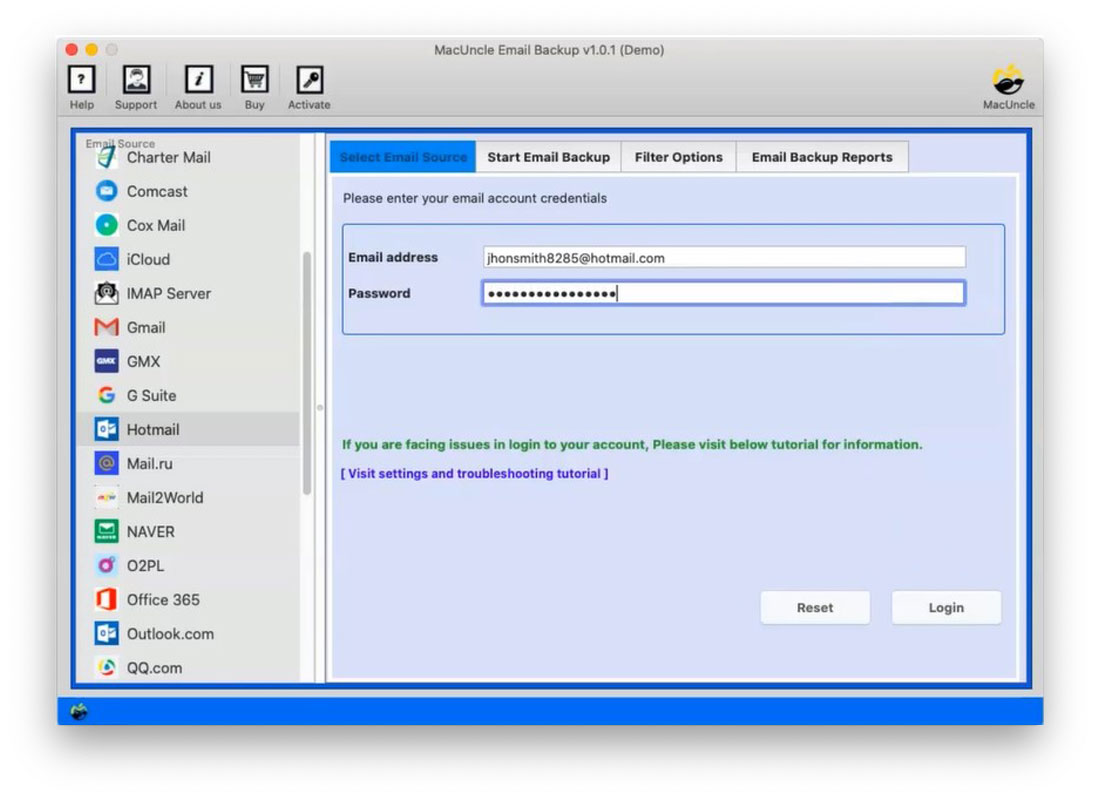 3. Now, the tool loads all the folders of the email on the software panel. Choose the PDF format from the Select Saving Option.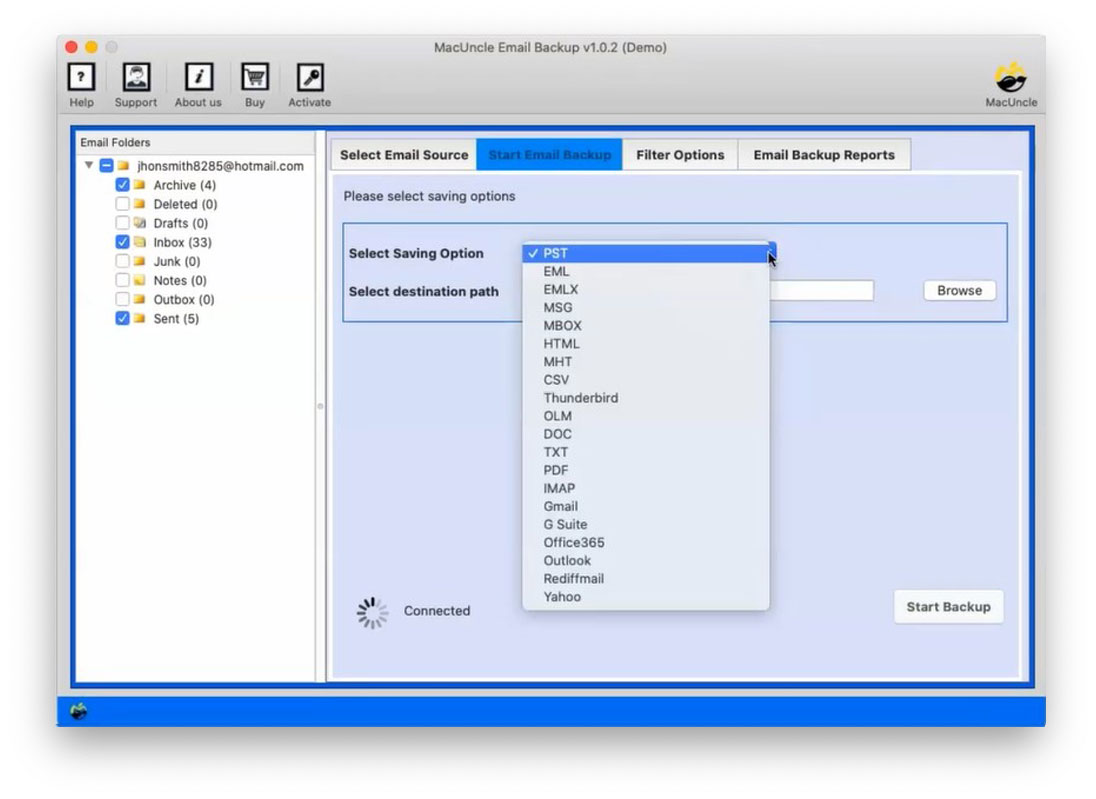 4. Filter option: Backup selective emails from Hotmail Account according to Date range; From; To; Subject. Or export selective folder migration.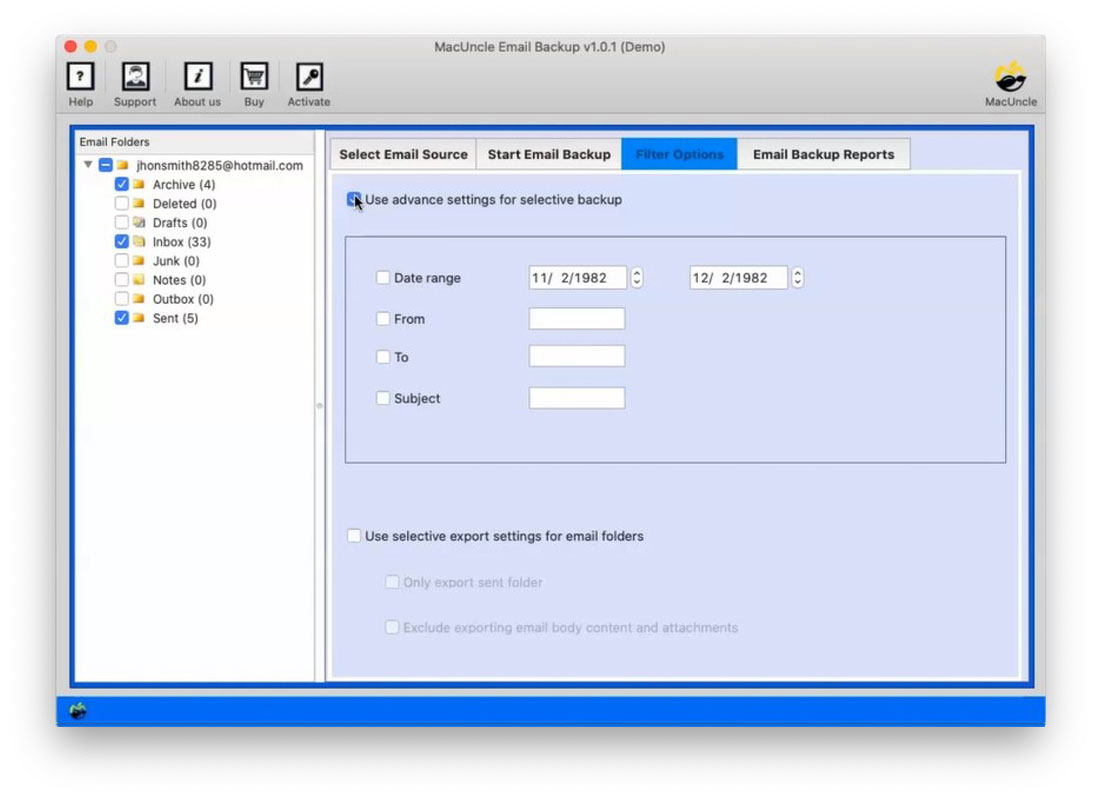 5. Thereafter, select the desired location where you want to store the resultant file. Select an option from File Naming Option to Press Start Backup. As a result, the tool begins the live process.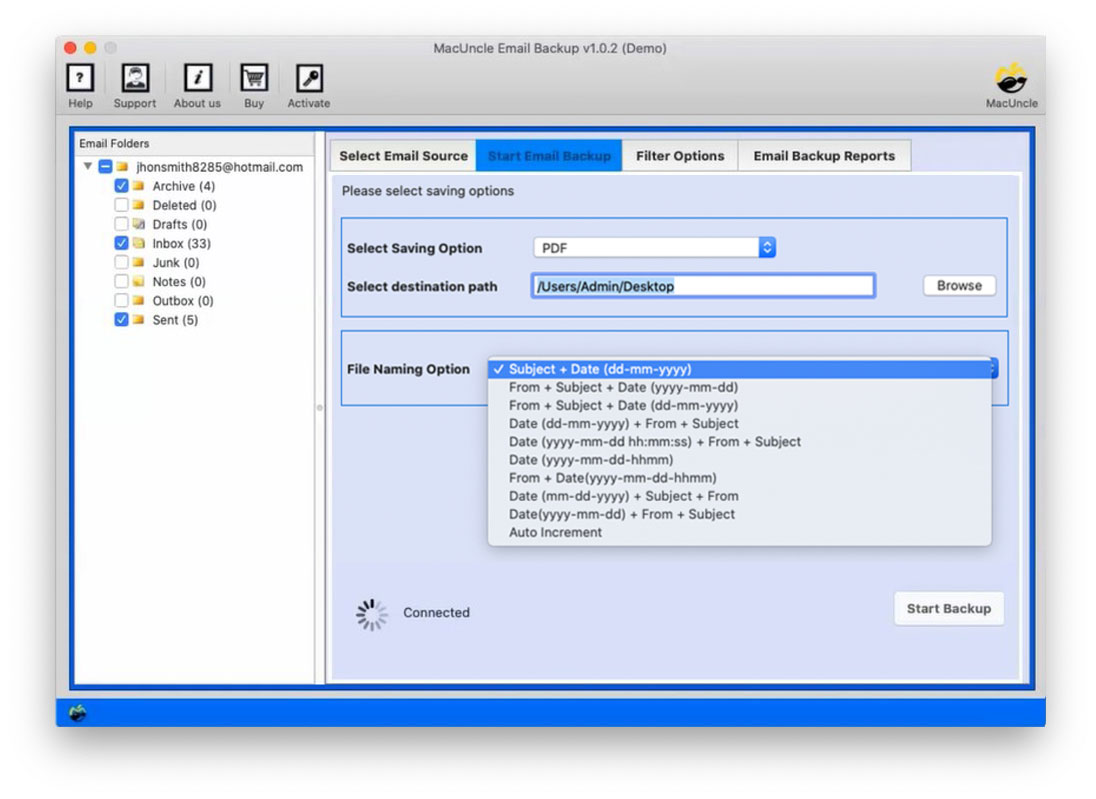 This will retrieve all emails from the Hotmail account to a PDF file format. You can access this PDF file on Mac by copying email data locally to your Mac computer.
Conclusion
Portable document formats are widely accepted file formats. Thousands of users convert their email to PDF without compromising efficiency. Thus, in this article, we discussed the methods we can choose to save Hotmail email as PDF on Mac. Though the process may seem lengthy, it is easy to execute and no data loss is driven throughout the processing of email data into PDF format.