How to Transfer OptusNet.com Webmail Data to Outlook?
Today we will discuss the quick solutions for Optusnet.com.au webmail to Outlook account migration. We intend to offer a method that can be used by anyone and can be executed within a few procedures.
"Hi MacUncle, I wonder if there is any option to get all the emails in Optusnet.com.au to MS Outlook. After searching solution for this, I came across the IMAP / POP3 option. But I found it difficult to work on. Are there any simple steps to move emails from Optus?"
Table of Content 
OptusNet Webmail vs Outlook 
An email service called Optus Webmail provides features including spam and draught filters and email management. To access the Optus account, use a web browser. It allows users to send, receive, forward, organize meetings, etc. like any other mail client.
Microsoft Outlook offers a fully functional, user-friendly inter-0-0face that satisfies all business requirements. Both Windows and Mac users can use Outlook. It includes many cutting-edge features, including filters and a security compact. The email data is kept in PST, or Personal Storage Tables, format for the Windows OS version and in OLM format for the Macintosh Operating System. It keeps copies of emails, calendars, contact lists, and other data. Thus, there come varieties of reasons to transfer Optusnet.com.au emails to an Outlook account.
Reason to Switch from Optusnet.com.au Webmail to Outlook 
In the above section, we learned about MS Outlook Mail. Now, let's see how the OptusNet Webmail varies from Outlook Mail.
Accounts using Microsoft Outlook and Optus Webmail each have unique features that each service does well. Outlook outperforms desktop-based and web-based email applications when compared. Because it offers a user-friendly interface and a setting where users may check their emails from anywhere at any time.
optusnet.com.au. IMAP Setting
Yes, OptusNet has the IMAP configuration setting in the account. Using a computing device e-mail will constantly be available, even offline. You can check your emails using other email programs (like Mailbird, Microsoft Outlook, or Mozilla Thunderbird).
*IMAP – The IMAP protocol, also known as the Internet Message Access Standard, instructs your email provider to keep all of your emails and folders on its servers. As a result, whether you are using webmail or an email client, you will always be able to access your email account and view any messages you have received.
Using IMAP would be enough to move the emails from OptusNet to MS Outlook of the Mac or Windows account.
Easiest Approach to Export Optusnet.com.au webmail to Outlook 
Now we know the email client supports IMAP, thus the best option would be the IMAP Backup Tool in this situation. To move Optus email to Outlook. There is no complex procedure to transfer emails to another account.
The utility is designed to corporate with the environment the users are in. That means both the Windows & Mac OS are available for the same.
Use the Demo package First: The trial version is capable to transfer emails from one account to the other with a limitation of 25 files at first migration. Later you can purchase the professional package to get complete solutions for email file conversion. Move the optusnet.com.au email to Outlook 2016 including all the other essential data.
Get the complete steps the tool works:
Download and install the software from here and carry out the procedure.
Enter the Optusnet.com.au webmail credentials to the required field. And IMAP details to get access to the email account. Press the login button. If you encounter any authentication issues, follow the steps here – to move further.
Enter IMAP details as:
IMAP Host: mail.optusnet.com.au
IMAP Port No: 993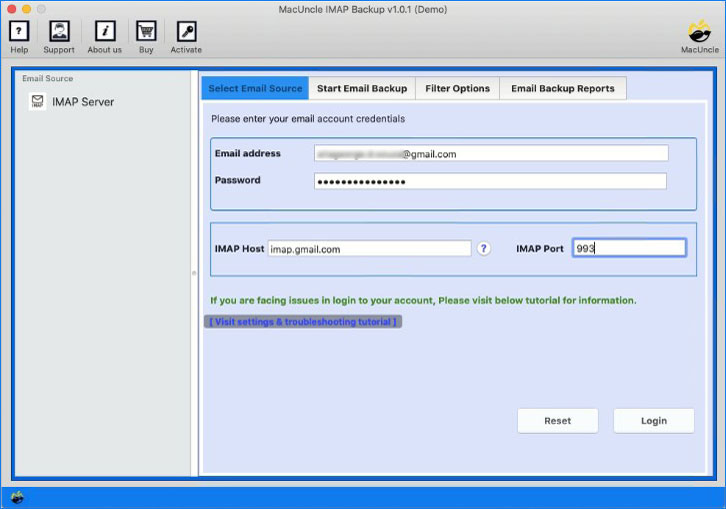 Eventually, the files and the folders will get loaded into the software panel. Select any of the files from the list.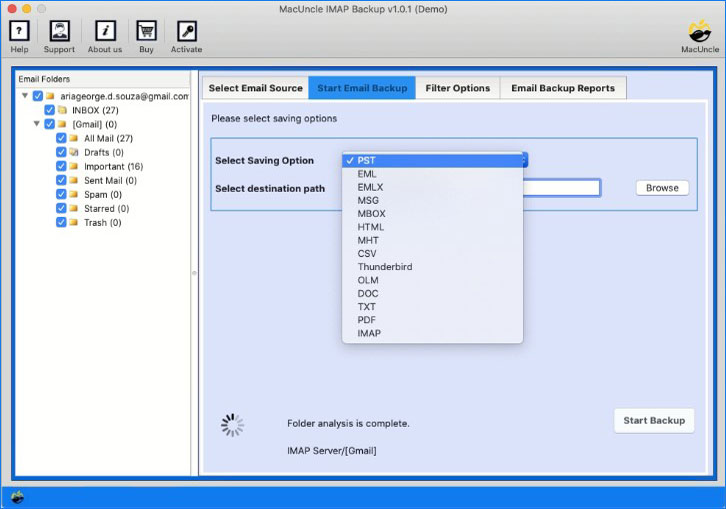 Now, select Outlook from the list of options or OLM / PST as required.
Enter the login details of the Outlook account.
In another case, for file conversion choose a destination location to store all the backup files. Later transfer the resultant email files to MS Outlook.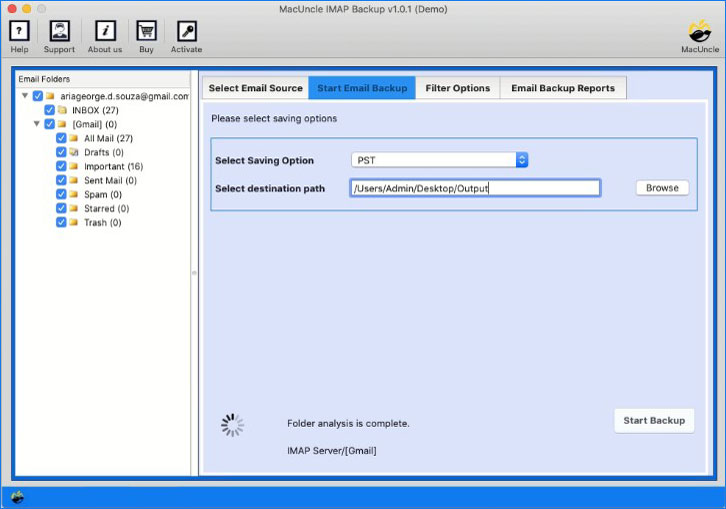 As the final step presses the Next button to proceed.
Within no time, the whole select files will get transferred from Optus email to Outlook.
Final Point
In conclusion, we can say the process to transfer Optusnet.com.au to Outlook can be done within a few simple procedures. Without any file, the conversion uses the direct Outlook option to move emails from one account to other. This would help in transferring emails and other important data to another account.
FAQ
Does the Optusnet.com.au to Outlook converter work on Windows OS?
Yes. The application works on both Mac & Windows editions. Originally, the software was designed for Macintosh. Now the software is available for both OS.
What is the procedure to set up the application?
There is no additional procedure to perform aside from the application installation. Simply perform the Optus Email to Outlook migration within the software itself.
How can I transfer only a few selective files to Outlook?
We have an advanced feature that allows the user to set certain filters before starting the process. Fill up the filter option as needed and then perform select file migration.