Save Emails from Outlook as MSG Format on Apple Computers
Check out the reliable approach to Save Outlook Email as MSG on Mac. Here we will discuss the solution to save emails directly from Outlook and convert the PST files. 
"Hi, recently I discovered MSG file compatibility is more likely than that of OLM or PST files. Therefore, I decided to convert my Outlook email to MSG on Mac OS. Could you please guide me with a simple method to save Outlook Email as MSG directly?"
The mentioned is one of query related to Outlook. As such multiple Outlook users are searching for a solution to save Outlook as PDF and another file format for diverse reasons. Therefore, here we will discuss solutions with different scenarios. 
How to Save Outlook Email as MSG on Mac Directly?
When it comes to the direct conversion of Emails from Outlook, Email Backup Tool for Mac is the best tool. The utility is for saving emails from different online email clients to multiple commonly used file formats. Out of the different email sources, Outlook is one of them. Select the Outlook option from Email Source and then continue with the procedure mentioned in the next section. 
Download for Mac Download for Windows
Before moving to the steps let's discuss some vital features that make the tool outstanding. 
Download email data from Outlook directly without any need for backup.
Execute the task within a few clicks.
Save all email files along with the attached document in .msg format. 
Without any alteration, the tool maintains the folder structure of the email files.  
Steps to Download Outlook Email in MSG on Mac
Download & run the application on macOS 10.8 Mountain lion or above versions. 
1. Start the tool and select Outlook from Email Source.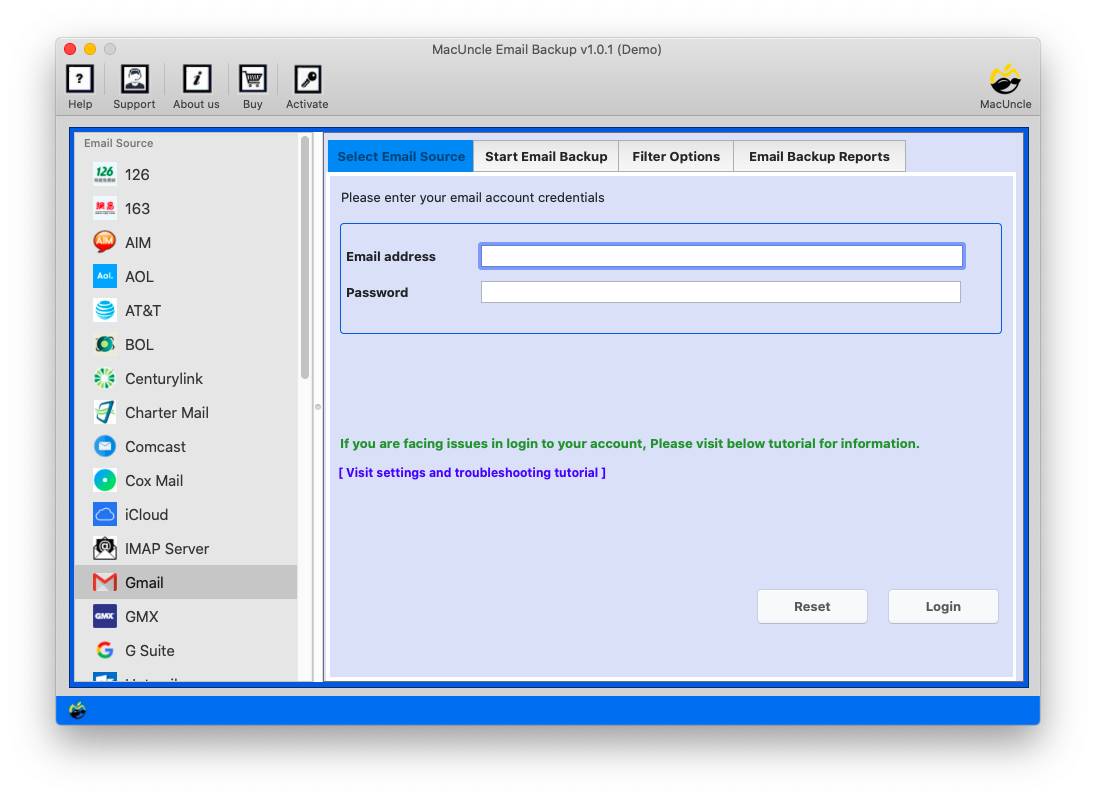 2. Enter the Outlook credentials to the required fields: Email Address & Password. Further, press the login button.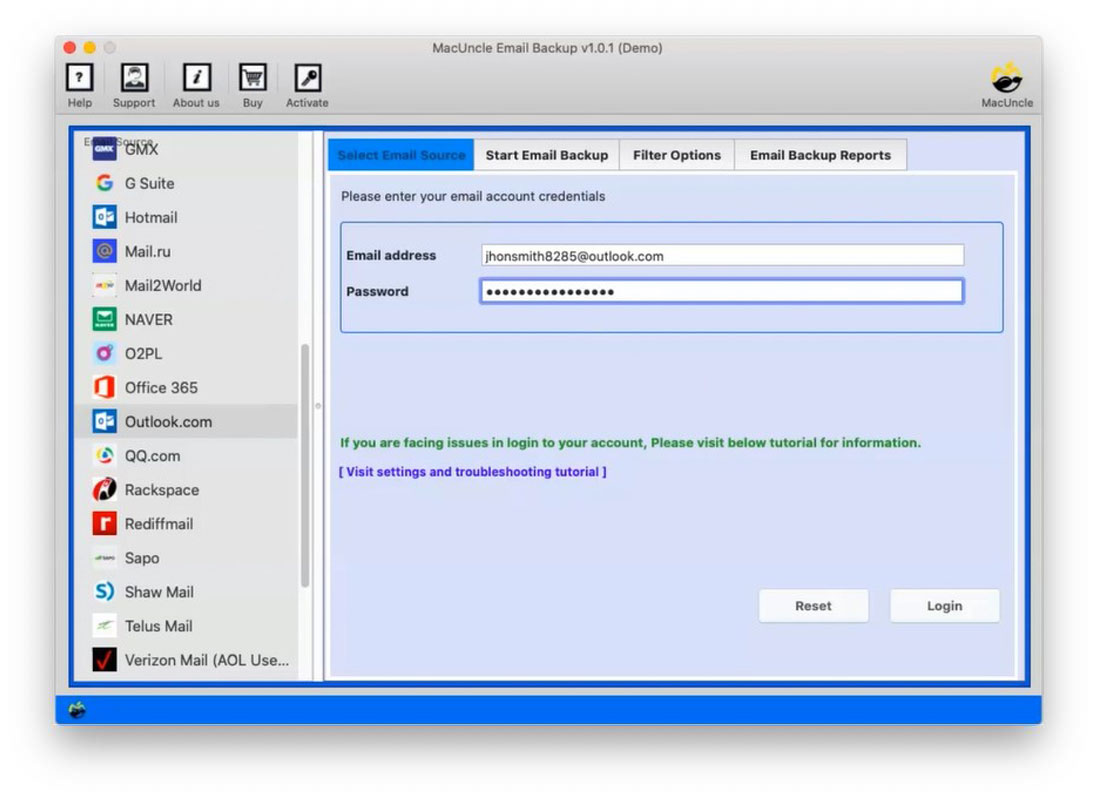 3. A new tab with the Select Saving option and Select Destination location displays, now choose MSG format and browse location respectively.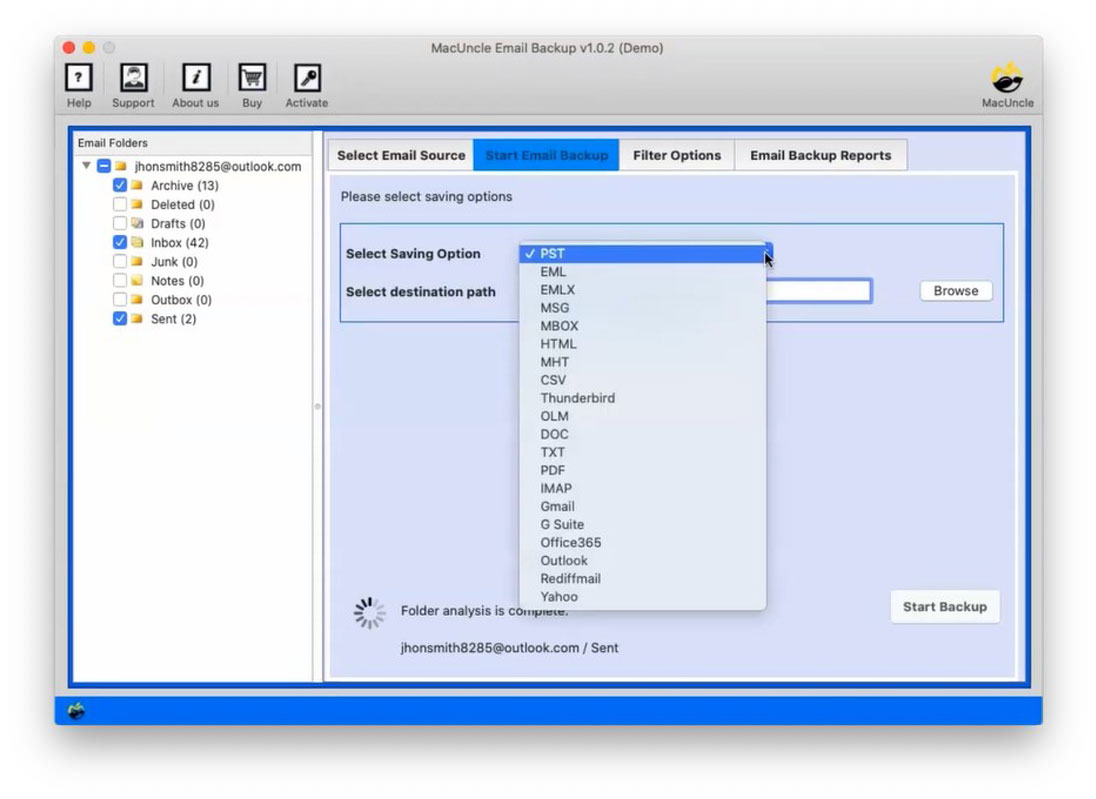 4. Now, click on the Filter option on the top menu for saving selective Outlook Emails. 
5. Then, Go back to Email Start Email Backup and press the Start Backup button to initiate the process. 
There you go. Finally, save Outlook email as MSG on Mac to the desired locations. 
Export Outlook PST Files to MSG 
For the users having backup files of Outlook in .pst format locally then get the application PST Converter for Mac OS. It is one of the most demanding applications for converting Outlook email files to MSG format. Add single or multiple PST files to MSG format without any cause of alteration to the email hierarchy. 
Test the Tool with Demo Editions
Both the suggested tool comes with a free version. For free of cost save Outlook email as MSG on macOS in a count of 25 emails each from any folder. The trial or demo version is for the users to understand the work and to check the tool. After a thorough check use the upgraded version to save multiple files to MSG format. 
Frequently Asked Question
What all Outlook data can be saved in MSG format using this tool?
You can save all or selective Outlook emails in MSG format. Before starting the process, select the required folder.
If I have PST files stored locally, then do I need to have Outlook installed on Mac?
No, for both methods there is no requirement for Outlook installation. Execute the procedure without the assistance of any external application.
I only required a few emails from a particular date. How to save those Outlook emails?
Use the advanced filter option, enter a particular date in the Date Range field, and complete the whole procedure.
Conclusion
The article is an all-in-one solution for users looking for saving emails from Outlook in another format. Use any method as per the demand and get the Outlook email files in .msg format with other attached documents. 
Feel free to contact MacUncle for any Issues related to email services.