Zoho Webmail to Mac Mail/Apple Mail – Robust Solution
Nowadays, users are shifting to Macintosh Machines for their professional and personal work. So, people tend to use Mac Mail as their sole email client for work and therefore people want to Add Zoho Mail to Apple Mail. This is the reason why people seek a solution on the internet to configure Zoho Webmail to Apple Mail. Other reasons may include the lack of advanced features in Zoho Mail which tends people to migrate to Mac Mail. 
Zoho Mail is a web-based email client used for communication by many people around the globe. It can easily be added on either Mac OS or Windows PC but people want to use Apple Mail on Mac devices for their work. Apple Mail on the other hand is a platform that offers advanced features to its users in terms of usage. It uses SMTP, POP3 Exchange, IMAP, and MIME to send, receive, and for message encryption in the email client. 
Apple Mail / Mac Mail can easily configure any other email client if you wish to receive those emails from them on Apple Mail – using Zoho Mail Backup Wizard. Thus, Mac Mail is a good and smart choice for users to go for. In this article, we would explain the different procedures effortlessly in just 2-Easy steps. Follow and read the blog carefully. 
Manual Procedure for Zoho Mail to Apple Mail Migration
Here are the following steps for you to add Zoho Webmail: –
1. Start by logging in to your Zoho Mail on the web browser window. 
2. Then click on the Gear option to open the settings in Zoho Mail. 
3. Now, scroll down and select Email Forwarding and POP/IMAP. 
4. Under the IMAP Access section, click the Enable button. 
5. As you have enabled SMTP settings to configure Zoho Mail, IMAP configuration details will be shown. 
6. Further, launch the Apple Mail application and go to Mail>>Add Account. 
7. Select the Other Mail Account option from Choose a Mail Account Provider. 
8. Then from the Add a Mail Account option, enter your name, email address, and password for the Zoho Email. 
9. Now click on the Sign-in option to migrate data from Zoho Mail to Mac Mail Migration. 
10. If an error displays while migrating the data then it is sure that Apple Mail is unable to find the server. 
11. Fill in the required Mail server details: –
Incoming Mail Server: imappro.zoho.com
Outgoing Mail Server: smtp.zoho.com
After you have completed the process, select the Zoho apps which you wish to use and click on the Done option. 
Limitation:
The Manual Process requires the technical expertise of the user to manage and complete it. So, novice users might face difficulty following the instructions. 
The entire procedure is very time-consuming and tedious to follow. There are lengthy steps indicated that need to be followed correctly. 
The Manual procedure is not a 100% successful way to Zoho Mail to Apple Mail migration. 
Add Zoho Mail to Apple Mail Account – Automated Method
To avoid and overcome the limitations listed in the Manual Method we have come up with a trouble-free tool. The Zoho to Apple Mail Tool, not only migrates your data to Apple Mail but also you can keep a backup of the Zoho Emails on your System easily. The wizard comes with extraordinary features for bulk or selective backup of emails using the Filter options. The application preserves and maintains the folder's hierarchy and prevents it from any loss. 
The application is designed for even novice users to operate the software easily. The tool never disappoints with results, it produces 100% accurate results. Avail of the opportunity right now and download it on your system. 
Read other blogs related to Zoho Webmail: 
How Does the Migration Tool Work
1. Start the software tool on macOS 10.8 Mountain Lion.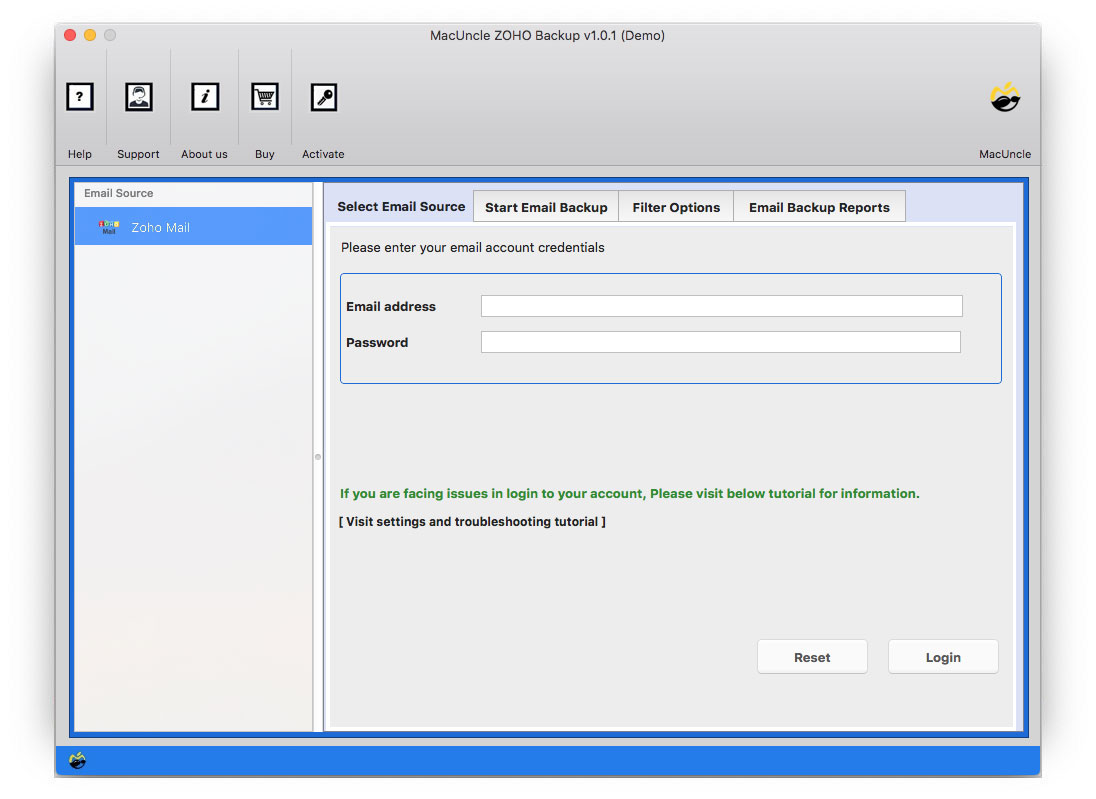 2. Now enter your Zoho Mail Account credentials.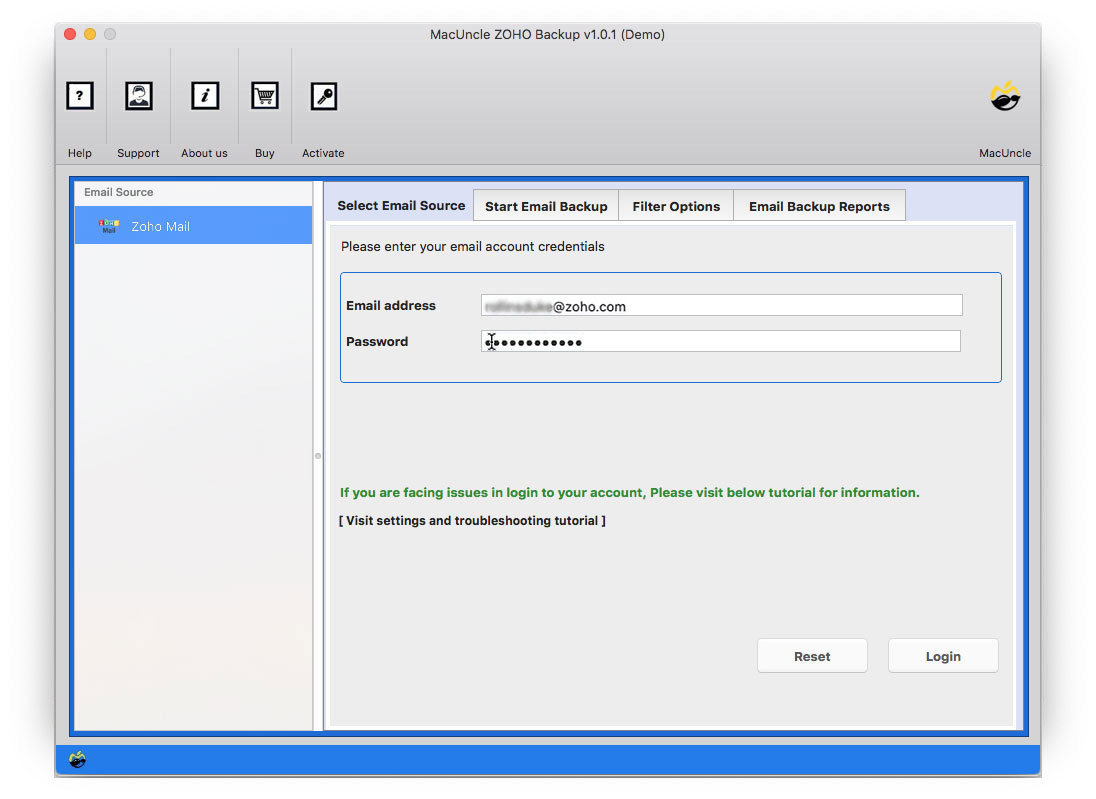 3. Select IMAP from the Select Savings option.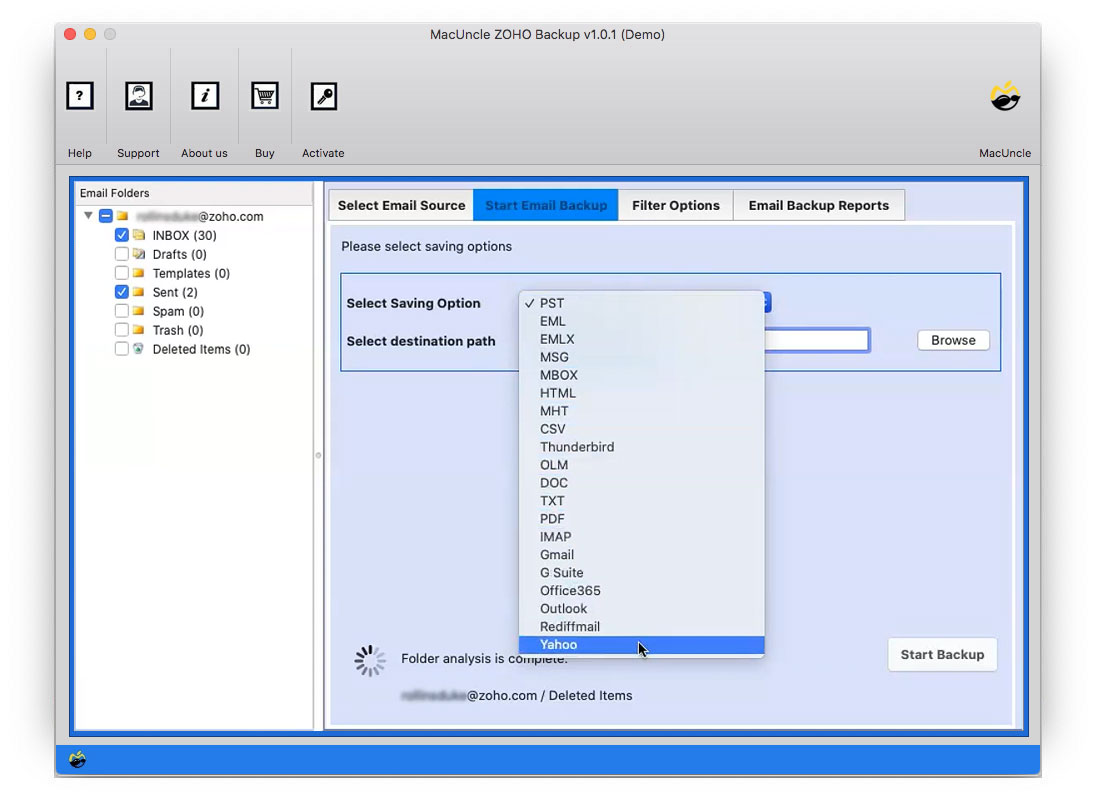 4. Now if you want to go for selective backup then choose the Filter options.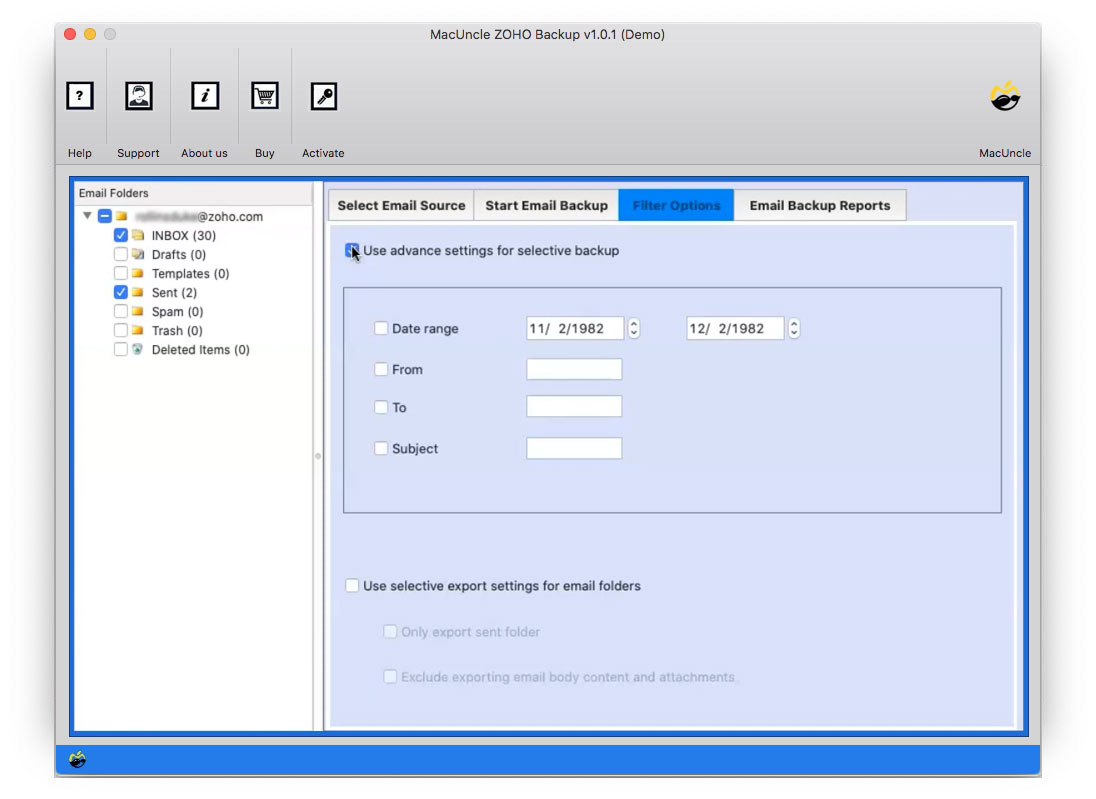 5. Finally, click on the Start Backup option. 
Winding-up
The blog explains to you the perfect 2-techniques to Add Zoho Mail to Apple Mail. Due to various reasons, people wish to migrate data from Zoho to Apple so, we have provided the solutions. This tool not only migrates your data to Apple Mail but also allows you to keep the backup of the Emails on your Machine.