How to Export Mailbox from Office 365 to PST on Mac OS X ?
With Microsoft Office 365, users can access their mailboxes anytime on any device. This is because of its multiple advanced and unique features which make it stand apart from other enterprise-level applications. This article is focused on how to export Office 365 mailbox to PST on Mac OS, as O365 does not provide any backup option.
"Hey, I am here to find a direct method to export PST files from Outlook Web App. After searching through different support sites, I couldn't find a single right solution. Please suggest away so that I could save all the Outlook data in the .pst format."
Here we will discuss two different methods to Export Office 365 Emails to Outlook PST. 
Export Office 365 Emails to PST using the Admin Centre
Step 1. Log in to your online access account for Microsoft 365 Admin Centre.
Step 2. To view all Outlook settings, click the gear icon.
Step 3. Go to General > Privacy and data.
Step 4. As shown in the screenshot, click 'Export Mailbox.' to create PST Files from Office 365.
Step 5. The export process has started and it will take up to 4 days to complete.
Step 6. After the process is over, a PST download link will be sent to you via email.
Limitation: Office 365 will not be exported directly to the PST format. Depending on your mailbox size, you have to wait up to 3 to 4 days. Therefore, we recommend using the automated technique to backup the Office 365 mailbox to PST on Mac.
Office 365 to PST on Mac Exporter Tool
Users often raise concerns about the above-mentioned manual methods. Considering the growing needs of the user, the Office 365 Backup Tool for Mac is a complete remedy to perform the export from Office 365 Outlook Web App to Outlook PST format quickly without facing any technical or non-technical problems.
Download for Mac Download for Windows
It is designed keeping in mind the various restrictions that are imposed in the manual methods. This tool does not compromise the integrity of the data throughout the process. Moreover, a user can run this software on all the latest versions of the Mac operating system above Mac OS X 10.8.
Here is the procedure to use the tool to export Office 365 OWA to PST on Mac. Install the tool, and carry out the following steps:
1. Launch the software on  a device of your choice.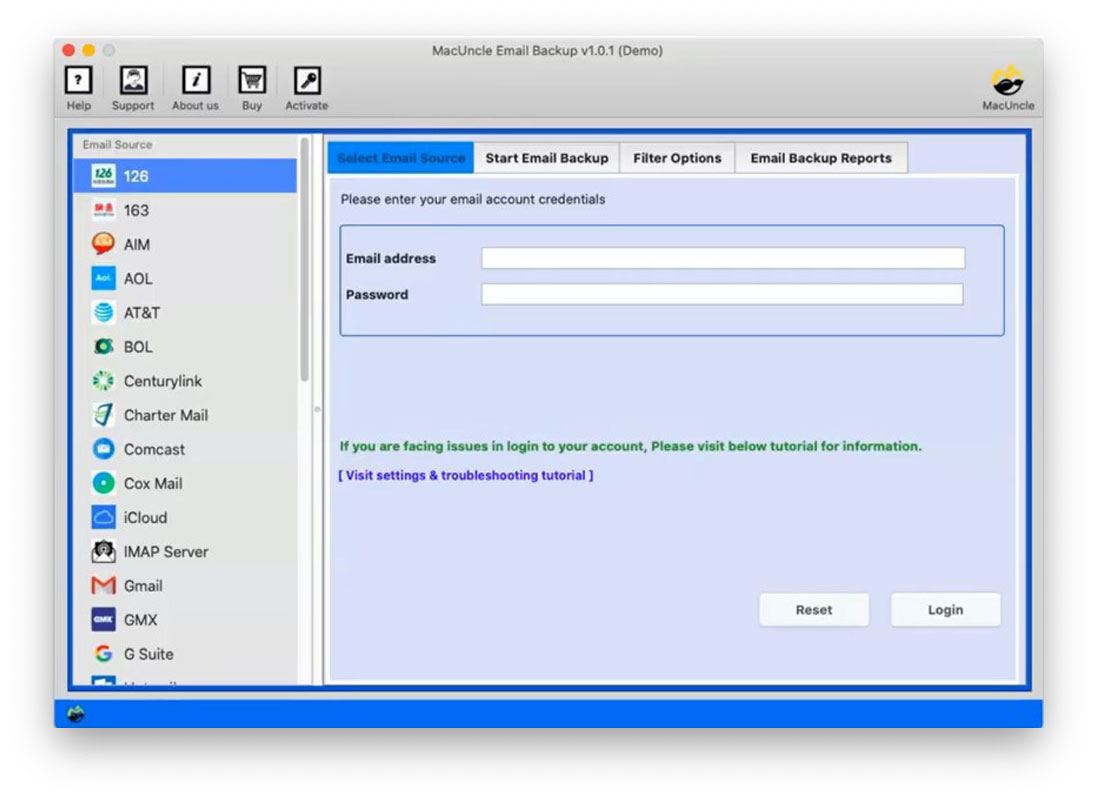 2. Select Office 365 and enter the Office 365 credentials on the software panel. Press the log-in button to proceed.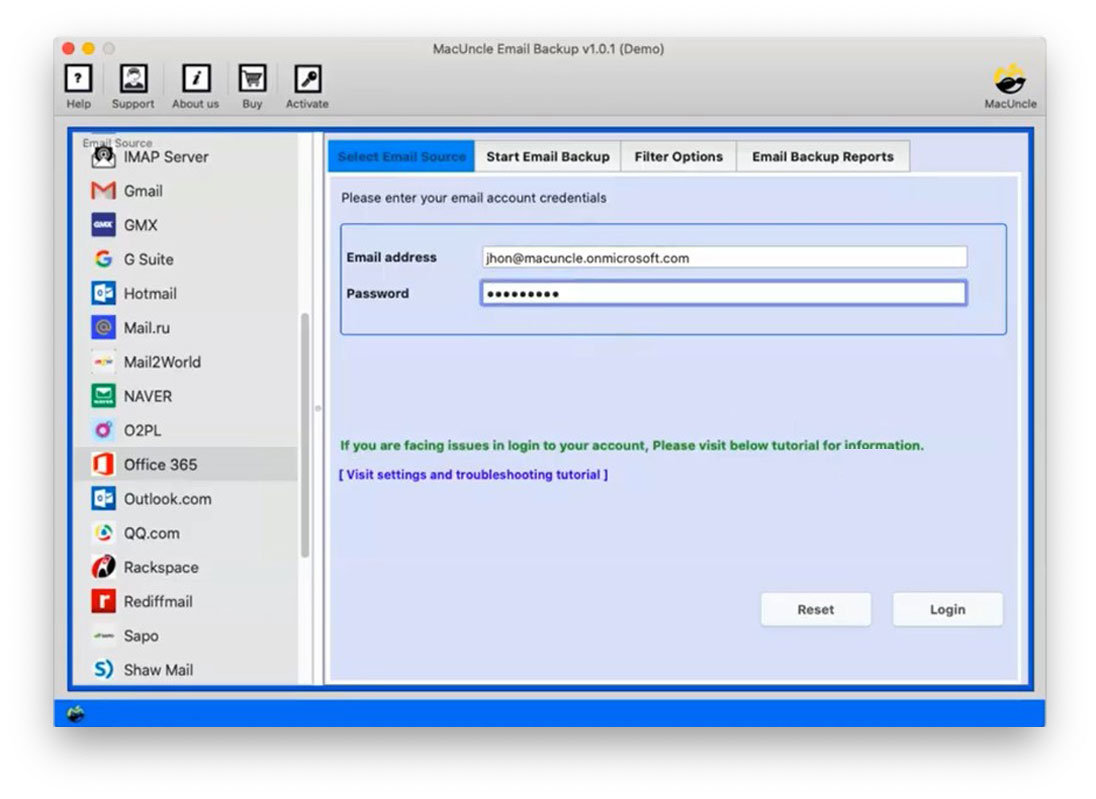 3. As shown in the figure, choose the desired folder to export and select the required format to create PST from Office 365.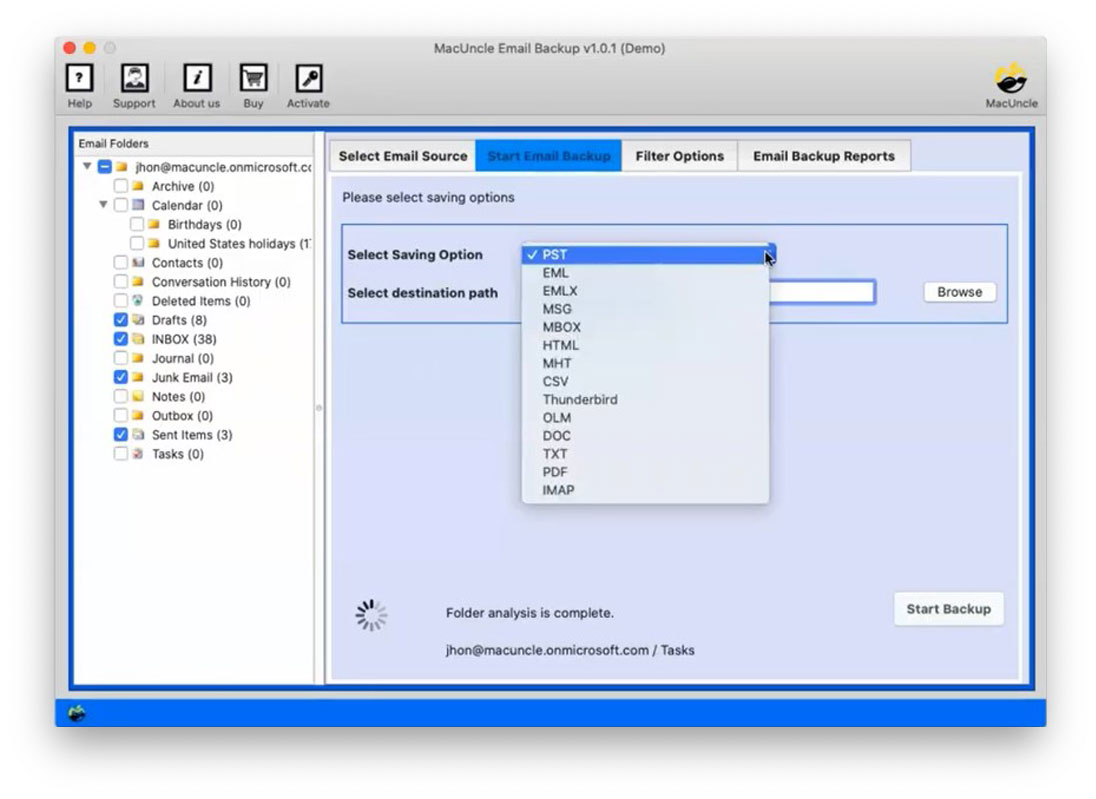 4. Filter Option to export email only from a specific email address, Date Range, Subject, etc.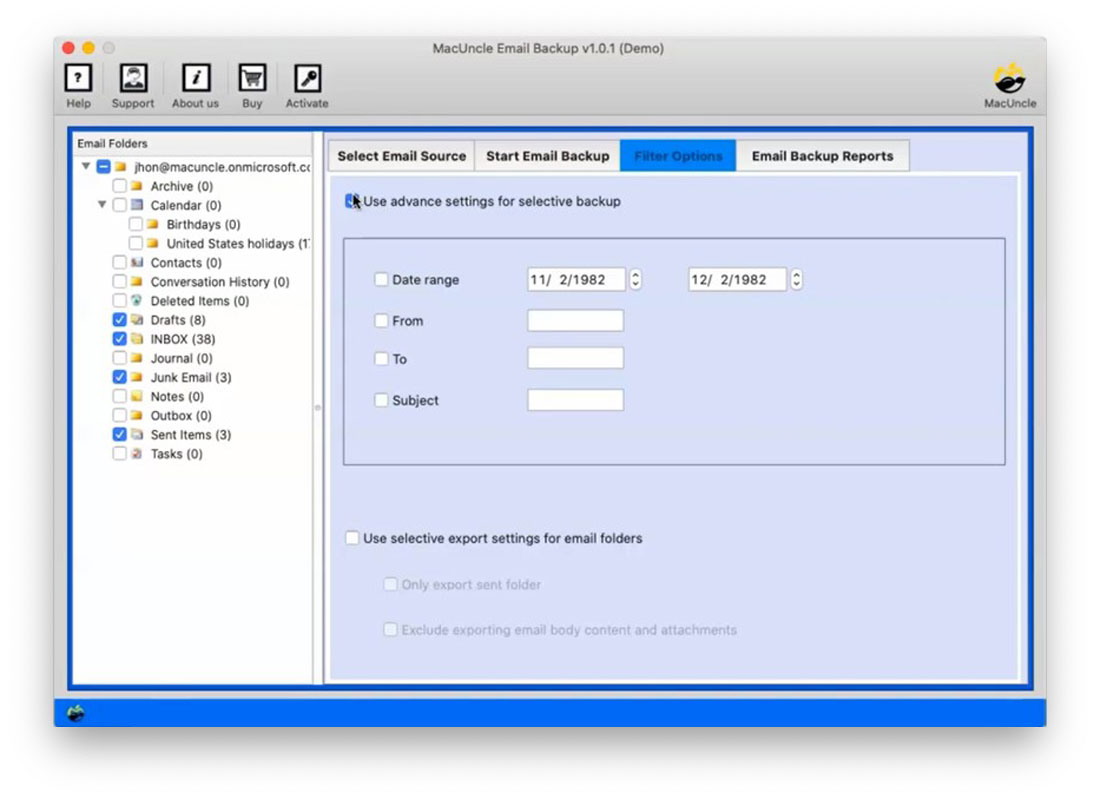 5. Choose the destination path to store the resultant PST file from Office 365.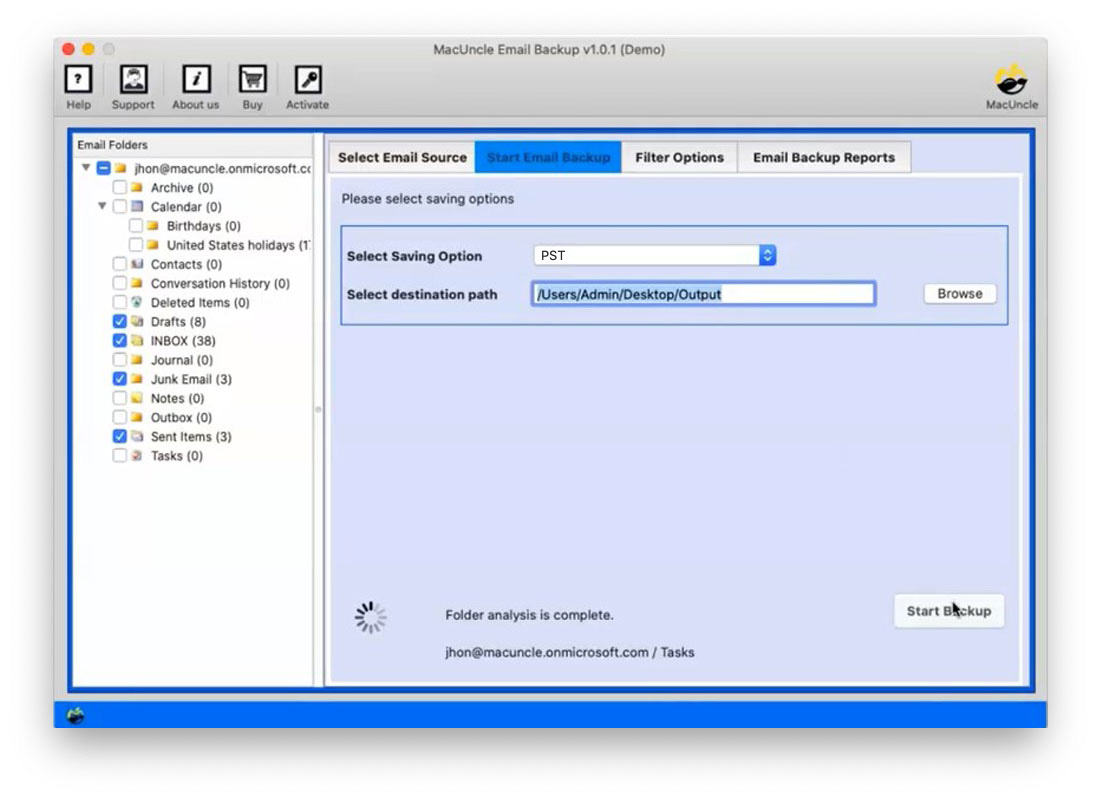 6. Finally, press the Start Backup button to initiate the export of mailbox from Microsoft 365 to PST locally on Mac Machine.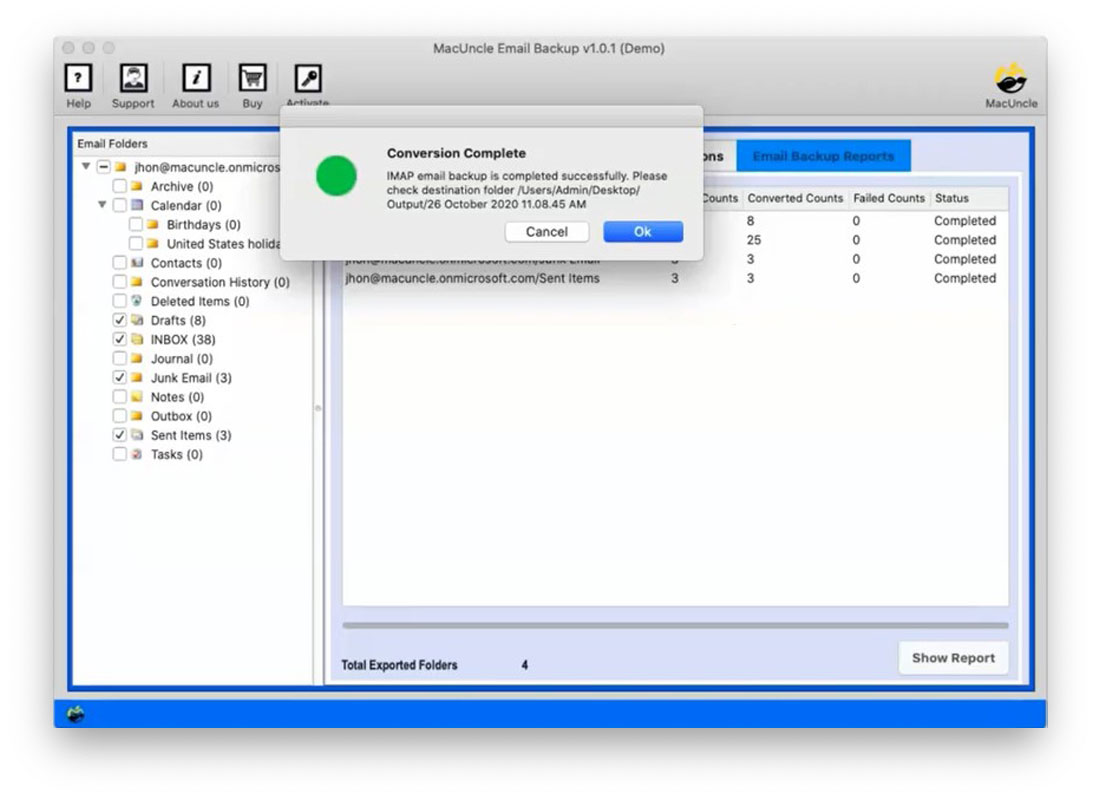 Advantages of the Application
The Export Office 365 Mailbox to PST on Mac is uniform, secure, and user-friendly.
It allows several mailboxes from Microsoft 365 to selectively convert to PST.

It does

not consume much time

and converts

Office 365 to PST file format instantly.
No technical expertise is needed 

for carrying out Office for Mac export to PST.

It can divide large PST files according to your needs.
It can filter mailbox items by selective date or item type ranges.
Conclusion
After reading this article, users will be able to effortlessly export Office 365 mailbox to PST on Mac. This tool allows one to suggested application. With the help of the tool, one can execute the tasks and provide satisfactory results without any interruption. It allows you to  create PST file from Office 365 Outlook data.