How to Transfer Office 365 Emails to Gmail on Mac OS ?
Want to know the & direct method to migrate Office 365 to Gmail on Mac Computer? If yes, this is the right article for you. In this blog, you'll learn the fastest way to migrate Office 365 emails to Gmail on Mac.
Let's take a quick look at Office 365 and Gmail before beginning.
Office 365, as the name indicates, is a Windows and Mac application available anywhere. It is an application focused on a subscription that users can access by paying a subscription plan monthly or annually. The O365 basic plan includes the use of MS Office and other features such as free one-drive storage. The O365 Business and Enterprise license, along with MS Office Suite software, contains advanced cloud-based SAAS products such as the hosted Exchange, SharePoint, Yammer, Skype for Business, etc.
On the other hand, Gmail is a web-based email client that uses emails, contacts, and calendar tasks to send and receive messages. You may use a third-party program with IMAP or POP3 protocols to access your Google account on the Network.
There are two ways to move emails from Office 365 to Gmail. In this article, we talk about both processes. You may select a method that fits your requirements. Let's begin, then.
Also, get the solution for the following 
Import Office 365 Emails to Gmail Manually
Step 1. Sign in to your Gmail account and click on an icon on the top right. Log in.
Step 2. Click on the setting option.
Step 3. Click Select Account and Import from the setting tab.
Step 4. Click on "Import Mail and Contacts".
Step 5. Enter your Office 365 login credentials in the new tab.
Step 6. Choose the items you would like to import.
Step 7. Click the done button and wait until the process is over.
Limitations: Depending on the size and number of emails, Office 365 to Gmail on Mac migration can take up to two days. Also, only the Inbox folder is imported by this process.
Move Office 365 Emails to Gmail Directly
Opt Office 365 Mailbox Backup Tool for Mac – the best solution to migrate Office 365 emails to Gmail. Using this wizard, you will be able to move Inbox, Sent Box, Outbox, Drafts, Trash, Spam, or any other desired folder directly from Office 365 to your Google account in a facile manner. The user interface of the tool is very simple, anyone with a basic knowledge of computers can be able to forward emails from Office 365 emails to Gmail or Google Workspace and there is no limitation involved in this tool. You can migrate an unlimited number of emails an unlimited number of times without having any difficulty.
Download for Mac Download for Windows
Step-by-step procedure to import Office 365 Contact, Emails to Google Account, Start the tool on macOS X 10.8 Mountain Lion or above version.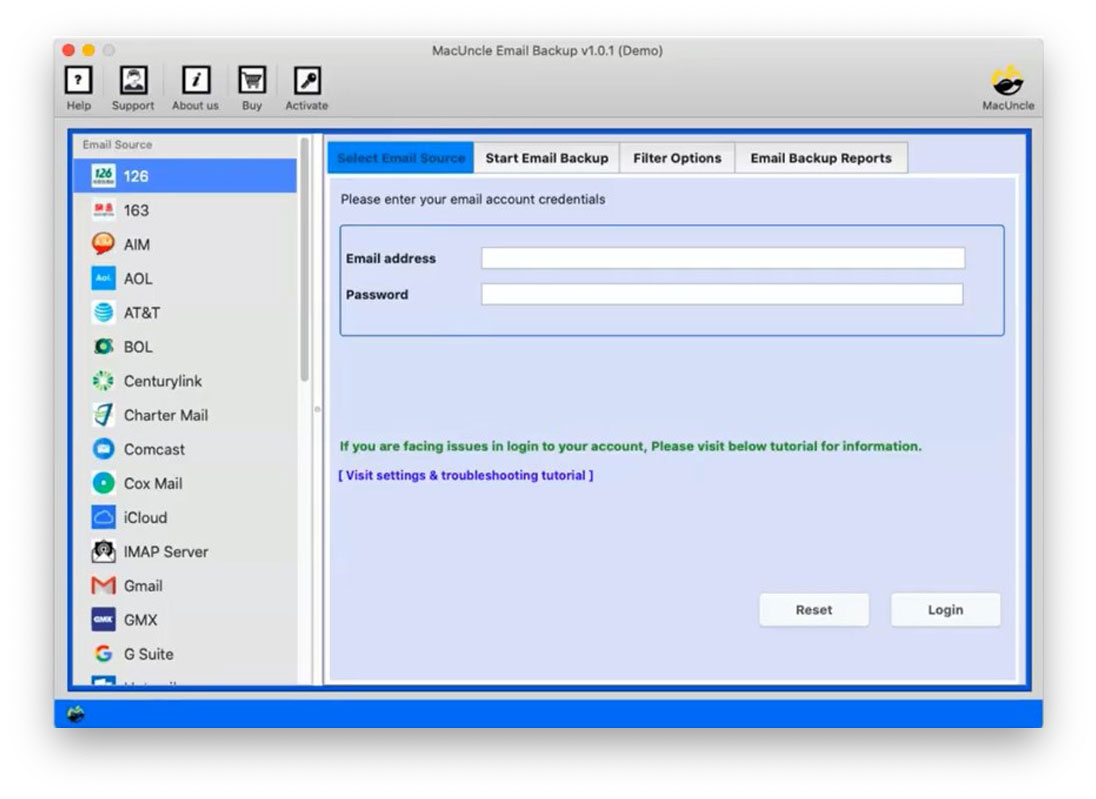 1. Select Office 365 Account and Enter the Office 365 Account credentials to the software Panel. Press the login button.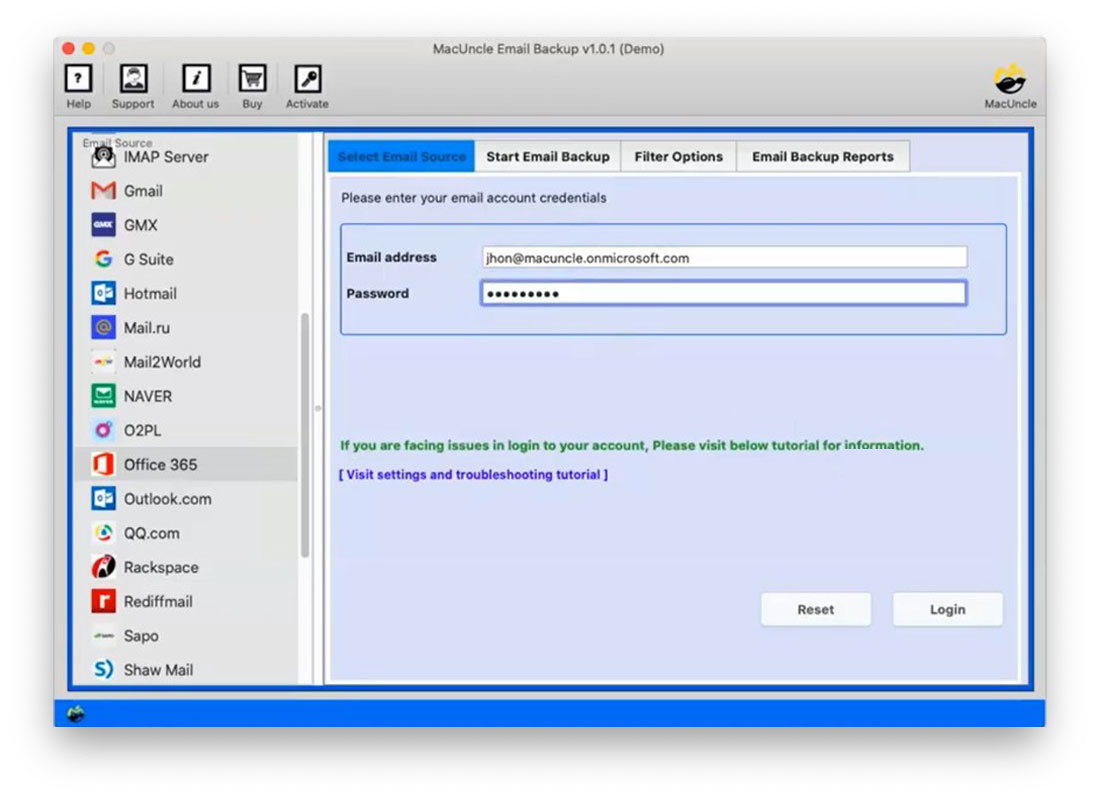 2. Select the email folder to convert and choose the IMAP from Select Saving Option.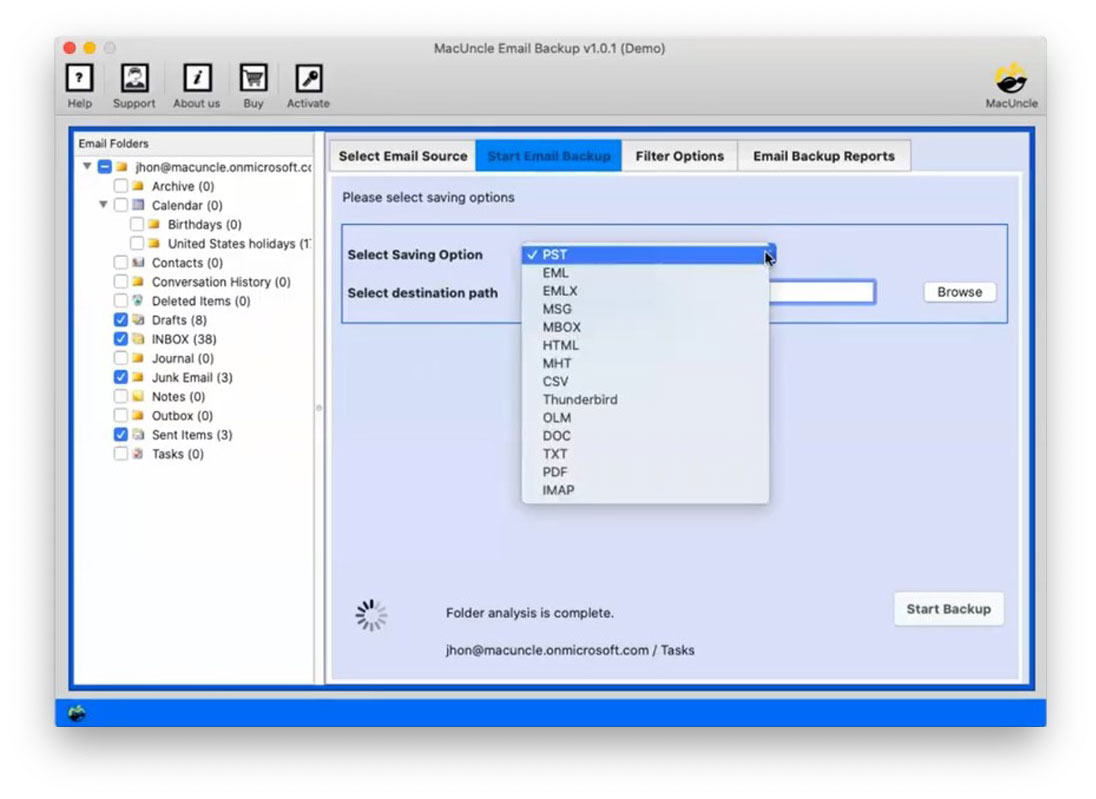 3. Advanced Filter option to save Office 365 of specific date & Export selective folders.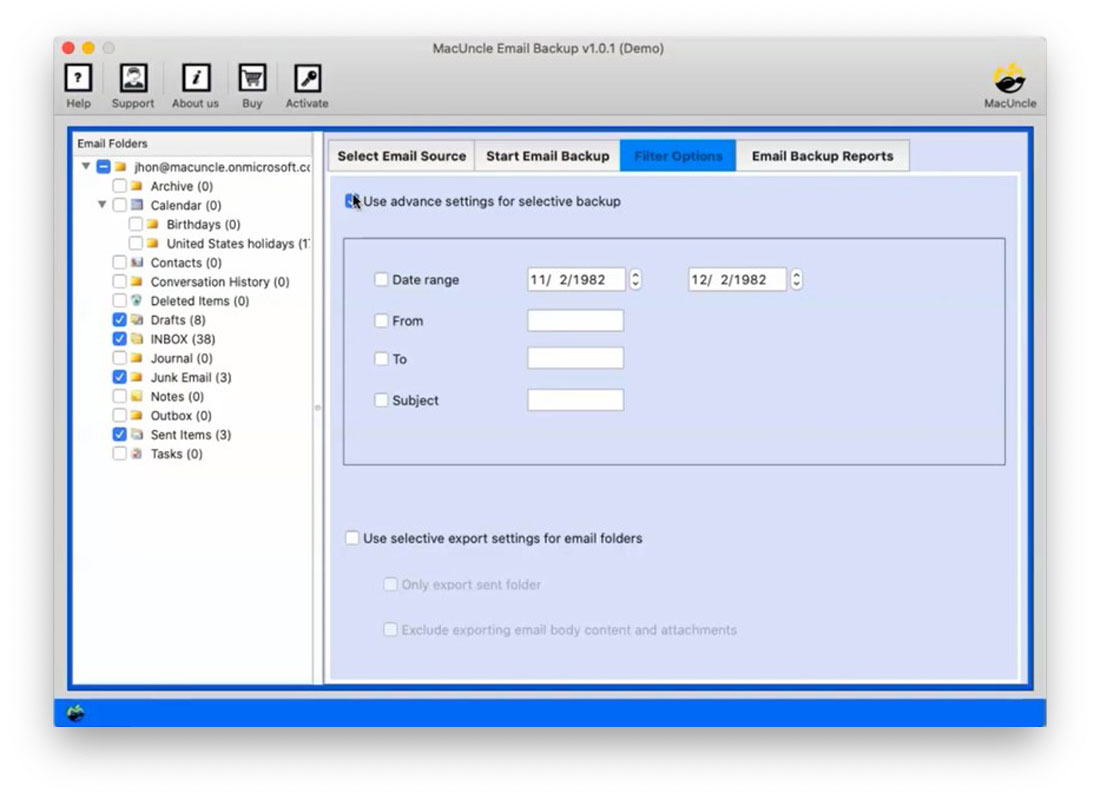 4. Now enter the Gmail address and password in the required field. Also, Enter the IMAP host & Port. ( Click the question mark icon to know the IMAP details). Then press Start Backup.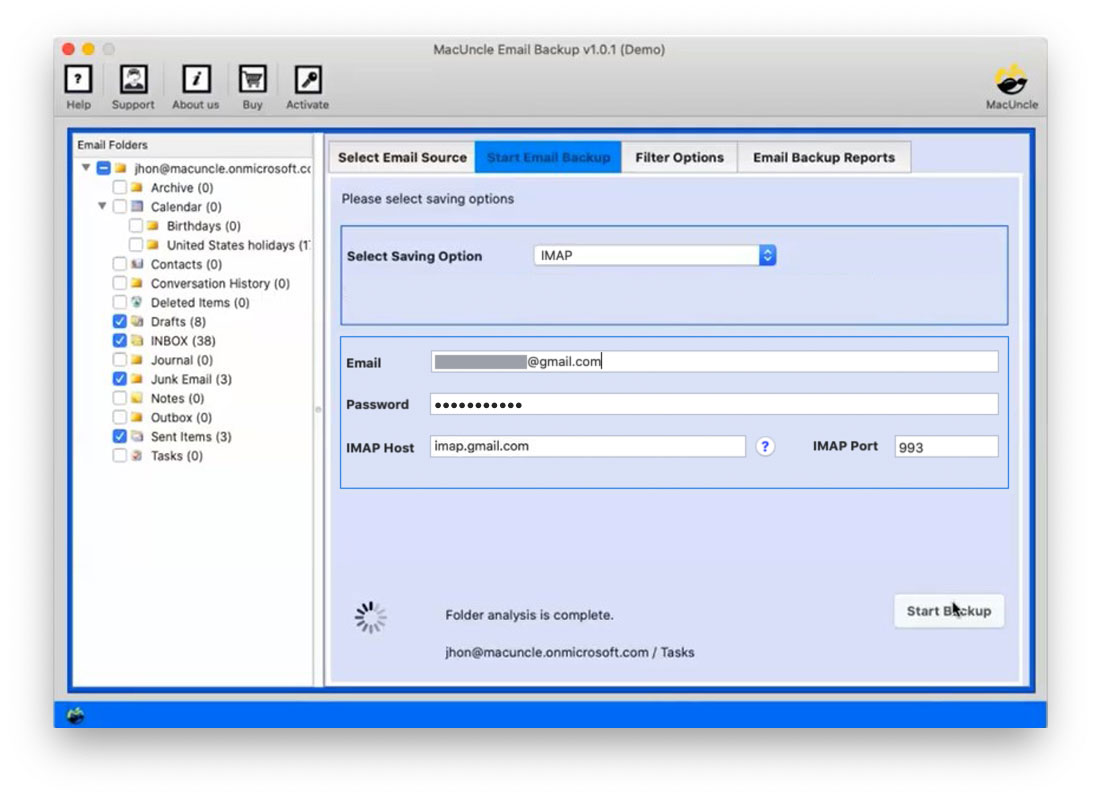 Note:  Create an App password to create a third part Password, as a regular email account password will not work.
Important Features of Software
The tool also permits moving contacts from Office 365 to Gmail.
This application gives permission to import Office 365 calendar to Gmail.
The utility maintains email attachments intact even after the migration.
There is no size limitation to forward Office 365 to the Gmail account.
The tool allows migrating unlimited O365 account data to Gmail.
Office 365 to Gmail migration tool comes with a free demo edition.
Conclusion
Now queries like "how to migrate Office 365 to Gmail on macOS, how to import Office 365 to Gmail on Mac Machine" have been solved. Users can test the working procedure of this software by downloading the free demo edition that permits them to convert a few emails from Office 365 to Gmail supportable format so that users can evaluate the tool without investing money. After complete satisfaction with the free trial edition, users can purchase its license keys for importing unlimited data from Office 365 to the Gmail account.