Export Emails from Office 365 to MBOX format on Mac OS
Looking for a quick method to export Office 365 to MBOX format for Mac Machine. If so, then you've landed on the right page. In this post, you can learn how to save complete mailboxes in *.mbox format from your Office 365 Account.
Office 365 is a service by Microsoft on a subscription basis. Office 365 tenant account comprises several programs, such as Word, Excel, PowerPoint, Access, SharePoint, Outlook, etc. All Office 365 software updates automatically during its subscription period.
Whereas, MBOX is a file format that stores several emails along with attachments. The mailbox stands for MBOX. It is the standard file format for saving emails by many of the common email providers and email clients: Apple Mail, Mozilla Thunderbird, Gmail, etc. are among these email clients.
How to Export Office 365 to MBOX Format on Mac
The perfect suggestion would be to download and install the Office 365 Backup Tool to export emails from Office 365 to MBOX format on Mac. This program has the simplest interface so this tool can easily be used by anyone with basic programming skills. To check its efficiency, you can download this software for free.
Procedure to Get the Emails from Office 365 to MBOX
1. Start the application on the system.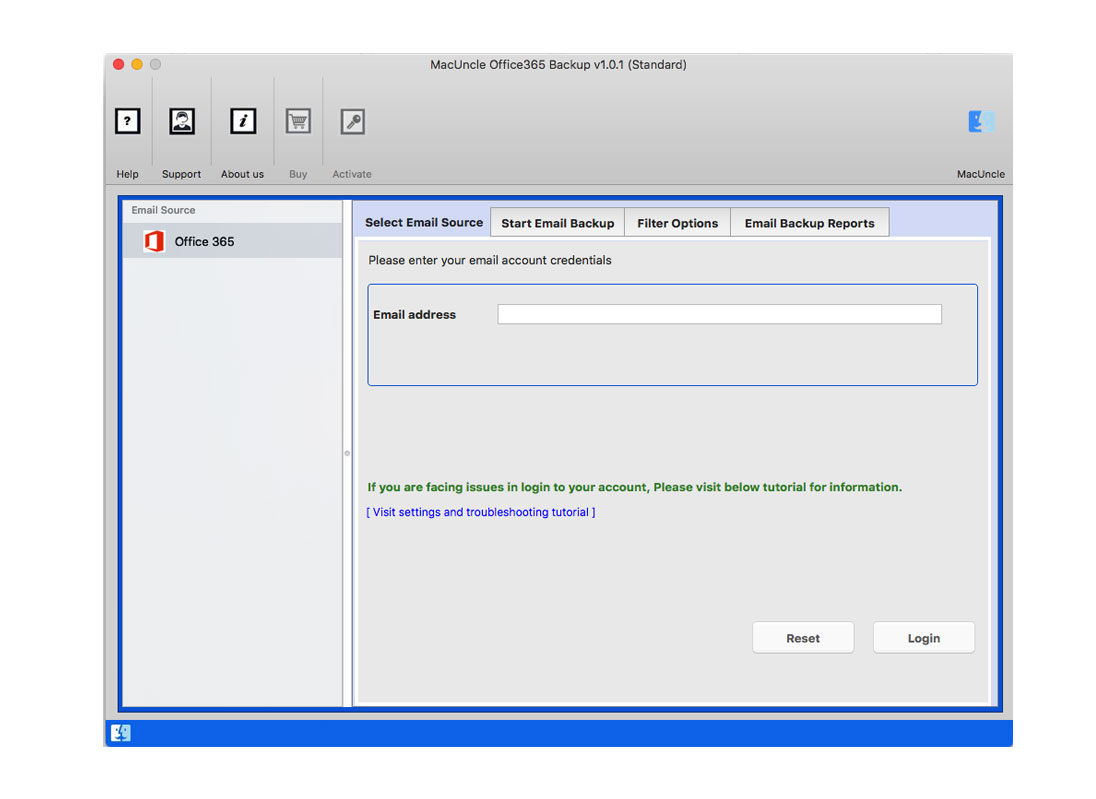 2. Add the Office 365 Email Address. To continue, press the login button. A new tab will open up to select and enter the password. Hit the Sign in button to start the procedure.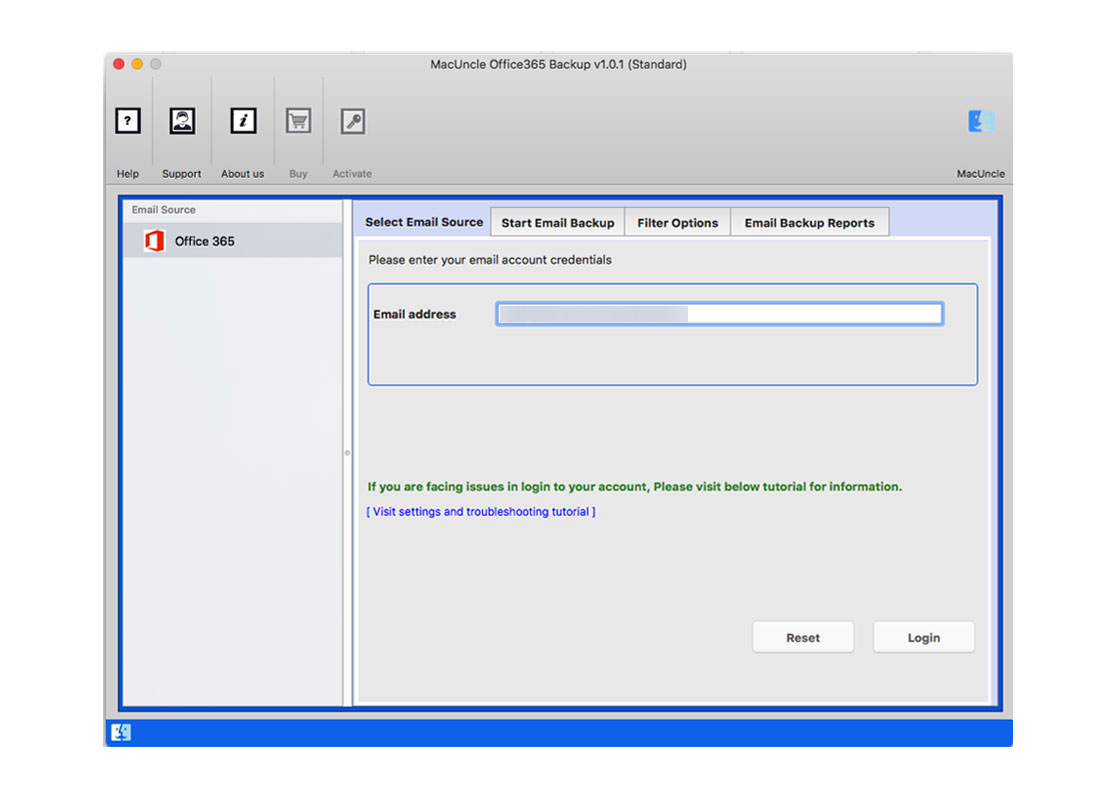 3. Select the folder as per requirement and choose MBOX format from Select Saving Option.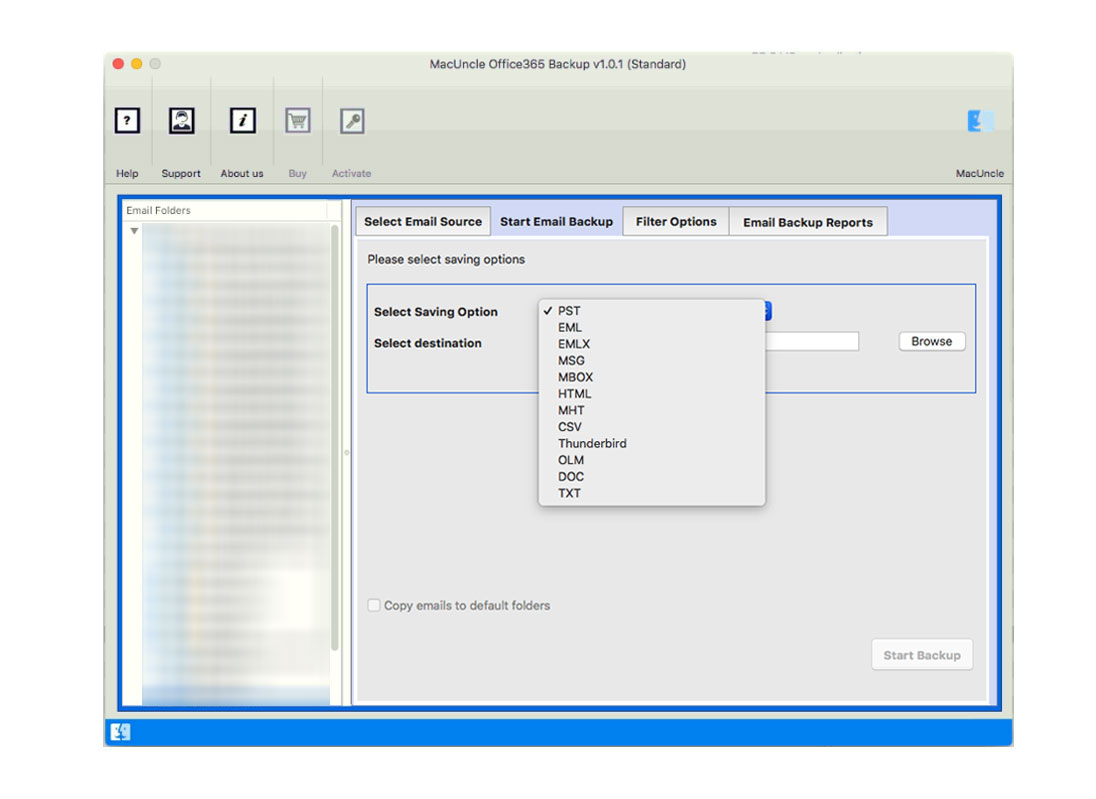 4. Filtering the Date, To, From, etc. export email files option.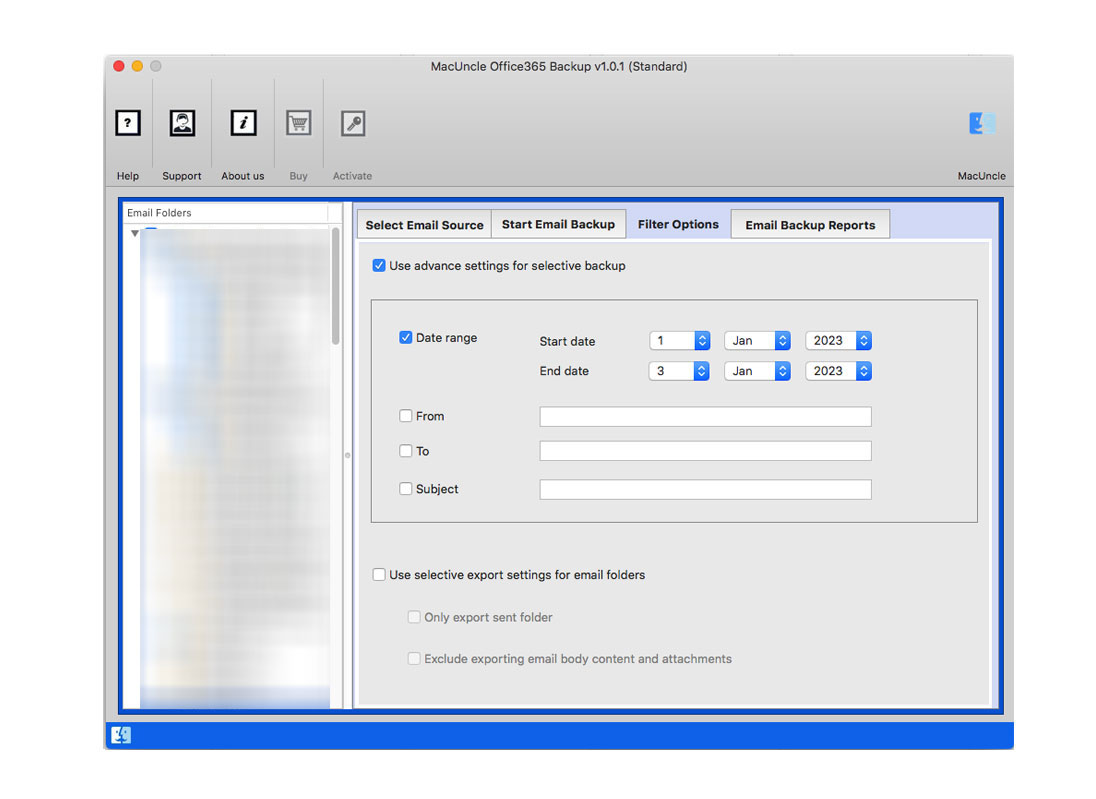 5. To save the resulting MBOX file from Office 365, select the destination path. To start the backup Office 365 on the local Mac Computer, press the Start Backup button.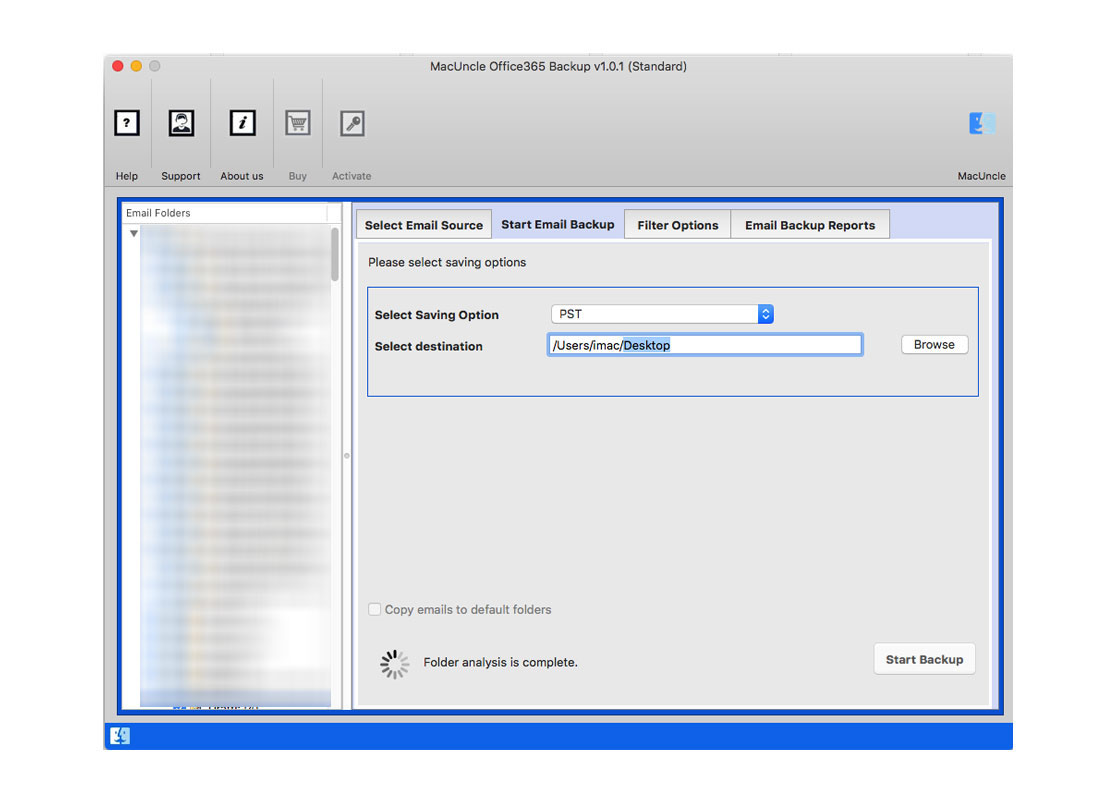 As a result, a few notifications pop up on the screen about the completion of Office 365 to MBOX format.
Significant Aspects of the Tool
There are several reasons for choosing to convert Office 365 to MBOX. Some of them are as follows;
Complete data conversion: The Office 365 to MBOX migration tool is capable of converting full Office 365 account mailboxes like Sent Mail, Drafts, INBOX, Important Mails, Spam, and every other user-created folder.
Maintain Folder Structure: Throughout the migration process, the folder and sub-folder structure of emails remain the same. To make it easy to access your emails after completing the conversion.
Include attachment files: In email messages, attachments play a crucial role. Most of the sensitive information is sent through attachment files. Therefore, our program includes all attachment files in your inbox.
Preserve Key Elements: After the conversion process, all key email elements such as Cc, Bcc, To, From, Date and Time Stamp, Hyperlinks, Unicode Messages, etc. remain intact. The email layout remains the same as well.
Multiple Output Formats: Apart from converting Office 365 to MBOX, the tool allows users to save emails from Office 365 to PST, MSG, EML, MBOX, PDF, TXT, etc]
Migration from Cloud to Cloud: You can also move emails from Office 365 to Gmail / Google Workspace, Thunderbird, Zimbra, Yahoo Mail, Outlook.com, etc. with this software.
Free Demo Download: To verify the performance of this app, you can download a free version of the software. To download the Office 365 backup service for free, click the button below.
Read the blog here to know –
Concluding Statement
Considering there is no official option for the Office 365 mailbox to be exported to an MBOX file format, it is easier to use an authentic method. Therefore, the tool mentioned in the blog is to export emails from O365 to MBOX format on Mac Machine.
Frequently Asked Question
Does this method directly export Office 365 data to MBOX files?
The user has to select the saving format as MBOX format from the options. Then, the tool will extract the selected files to MBOX format within minutes.
How many files can be selected to switch to *.mbox format?
With the trial version there is a limitation to converting Office 365 to MBOX, however, use the professional edition to extract unlimited files to *.mbox format.
Do I need to sign in to Office 365 to operate this tool?
To access the data from the MS 365 account user has to sign in, further, the recommended tool will fetch the files and load them to the software panel.