Export Office 365 Mailboxes to PDF on Mac OS
Are you planning to save Office 365 email as PDF on Mac, but don't know how to do so? Office 365 offers an automated framework for converting documents into PDF format, but when saving emails, no such option is available. But how do I export e-mails to PDF from Office 365 Mac? Read below to know the complete information about Office 365 tenant account, PDF, and reasons & solutions for Office 365 print to PDF.
Microsoft Office 365 & Adobe PDF
Users of the Office 365 application can access it by subscribing to a monthly or annual payment plan. The Microsoft Office suite is included in the O365 basic subscription, along with other productivity tools including free OneDrive storage. Along with the MS Office Suite software, the O365 Business and Enterprise subscription includes SAAS solutions including SharePoint, hosted Exchange, Skype for Business, Yammer, etc.
Adobe Portable Document Format (PDF) has several operating systems, including Windows, Mac, and Linux, which support cross-platform file formats. PDF has reduced the reliance on hardware, software, and OS, as it ensures consistent and accurate visualization of documents, regardless of the hardware or software used for producing them. Also, PDF is the easiest, hard-to-copy, edit, and print file format. Thus, it is clear why the user wants to convert Office 365 to PDF format.
From this post, you will get two different methods to save Office 365 email as PDF on Mac Machine. Pick any method as per the need and carry out the steps mentioned carefully.
Export Email from Office 365 to PDF using Admin Centre
Step 1. Login to your email account at Outlook.com.
Step 2. Open your email to be printed in PDF format.
Step 3. Click on the more icons on Top Bar and select the print option.
Step 4. As shown in the screenshot, click on the Print button.
Step 5. Make sure that in the destination menu "Save as PDF" is selected.
Step 6. Click the save options and save the PDF file in the desired location.
So you can quickly save Office 365 emails to PDF.
Limitation:
This is only acceptable if you have only a few emails.
This method does not allow you to save attachment files.
The method takes so much time.
Save Office 365 as PDF in Mac Machine Using Tool
The solution above does not allow saving multiple e-mails in the Office 365 Outlook account to PDF in bulk. The only solution to these problems is to select the right program, i.e. the application MacUncle Office 365 Backup. Even if a large number of messages have to be printed in PDF format, only one command will be needed. Now, follow the steps below to print out O365 messages in a single cycle to PDF:
Download for Mac Download for Windows
1. Complete the installation and start the application.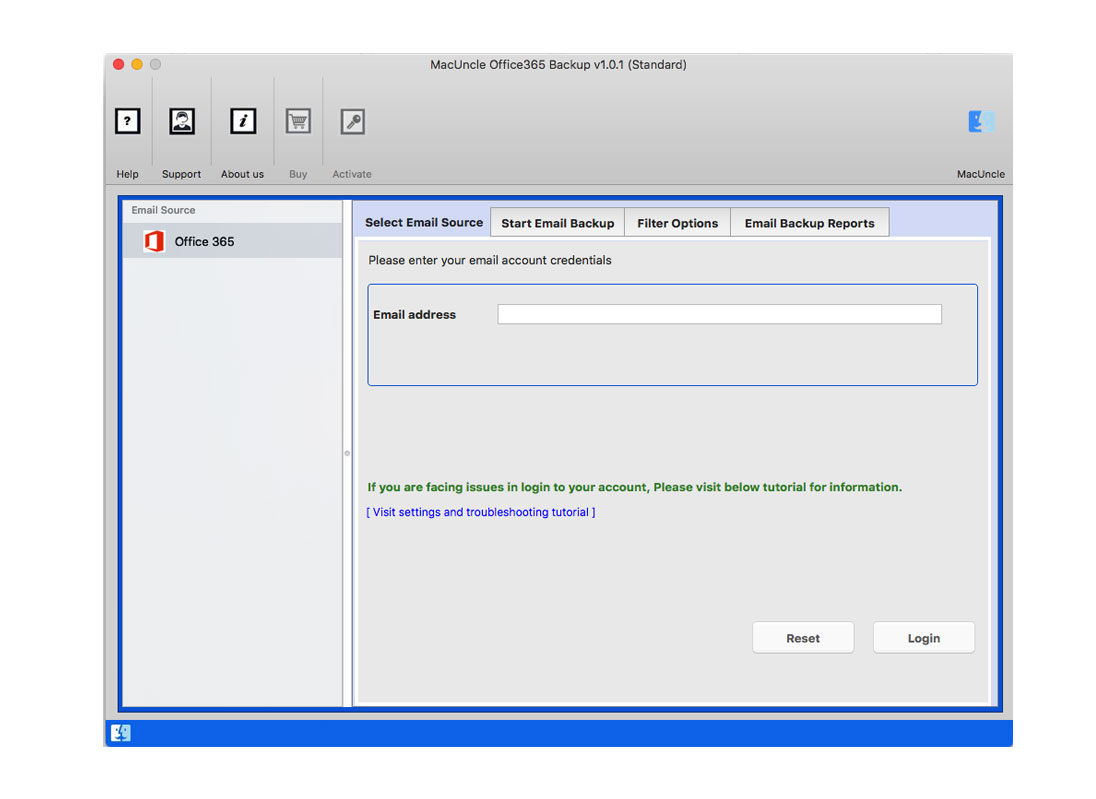 2. Now, Enter the Office 365 account ID in the required field.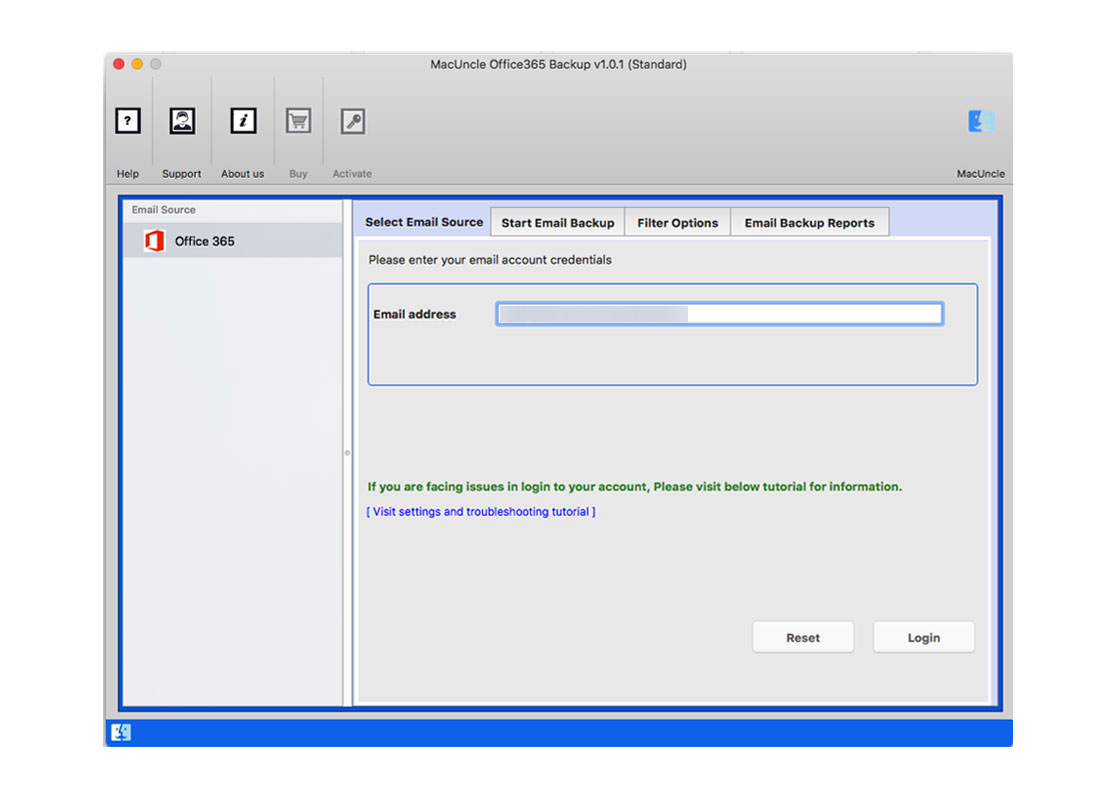 3. By now, the Microsoft login tab will open up. Now, select the account and enter the credentials to the field. Further, press the Login button.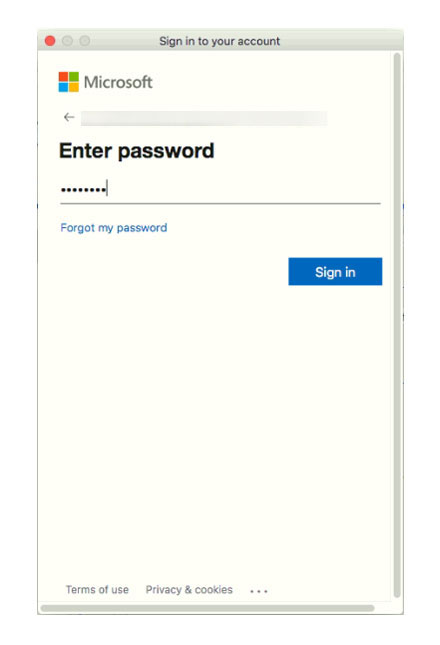 4. As shown in the image choose the desired folder to export and select the file format as PDF. If required, the browser destination path to store the resultant.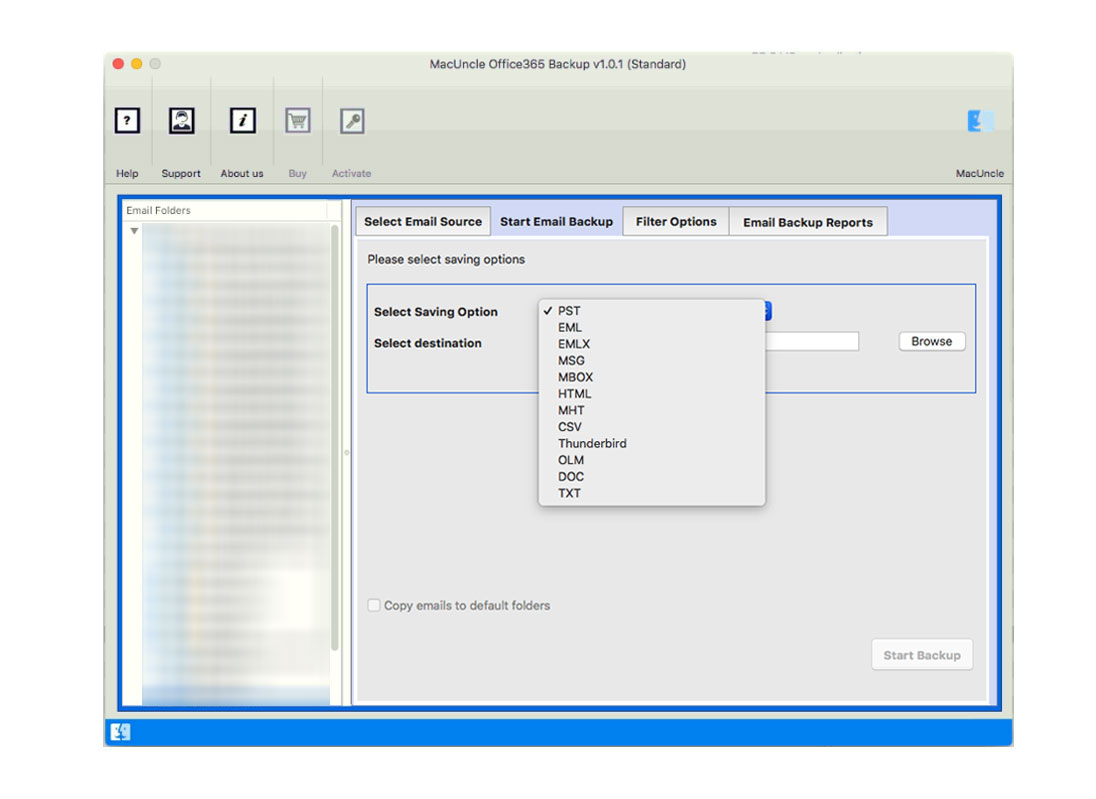 5. Filter option to export email files under the Date, To, From, etc.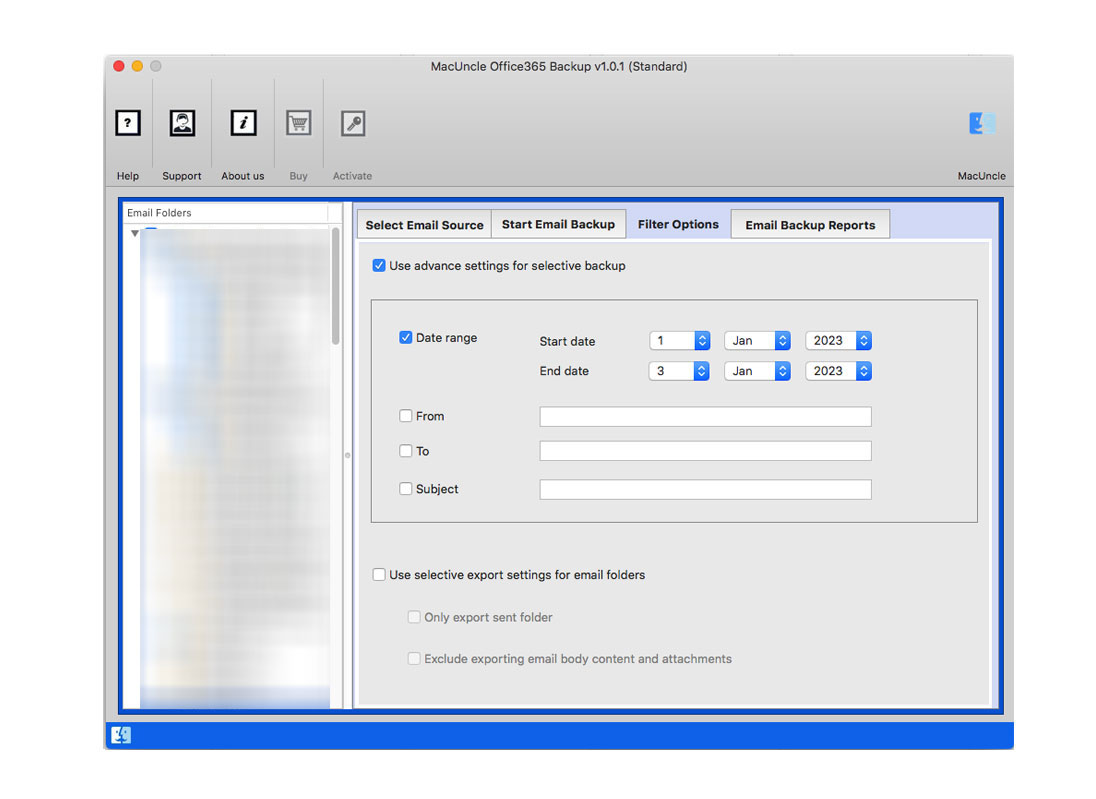 6. Choose the destination path to store the resultant PDF file from Office 365.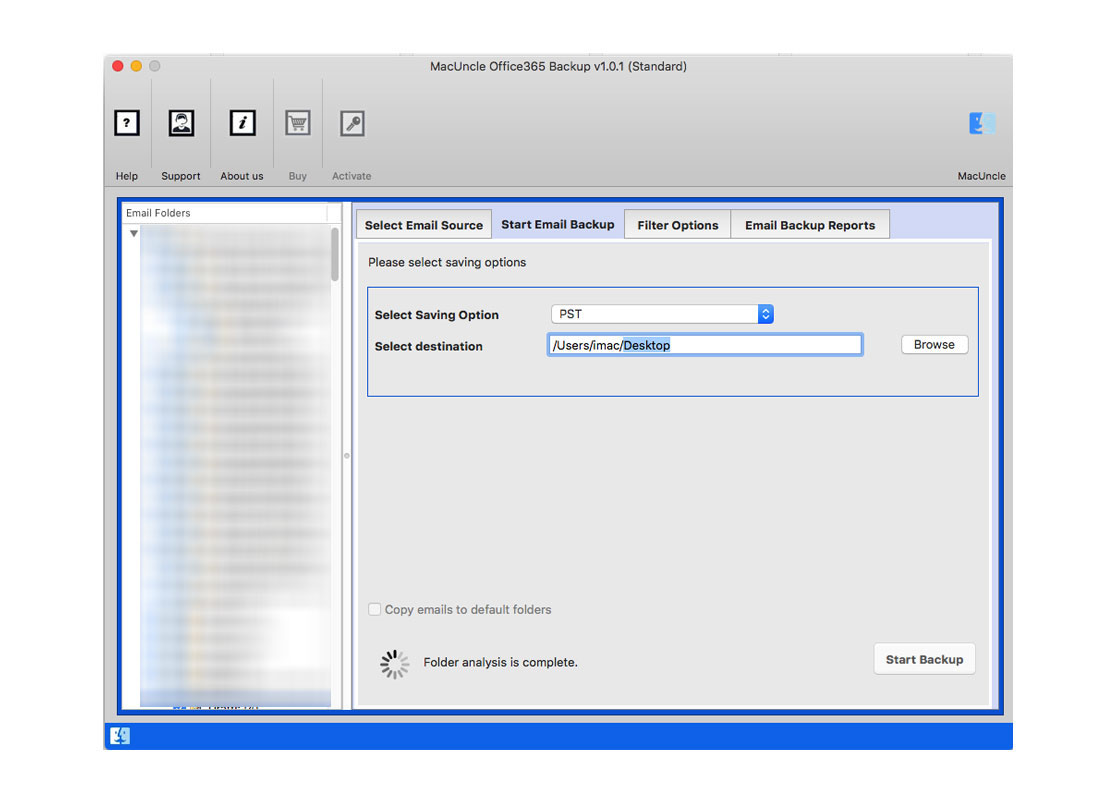 7. Finally, press the Start Backup button to initiate the backup of Office 365 to PDF locally on Mac Machine.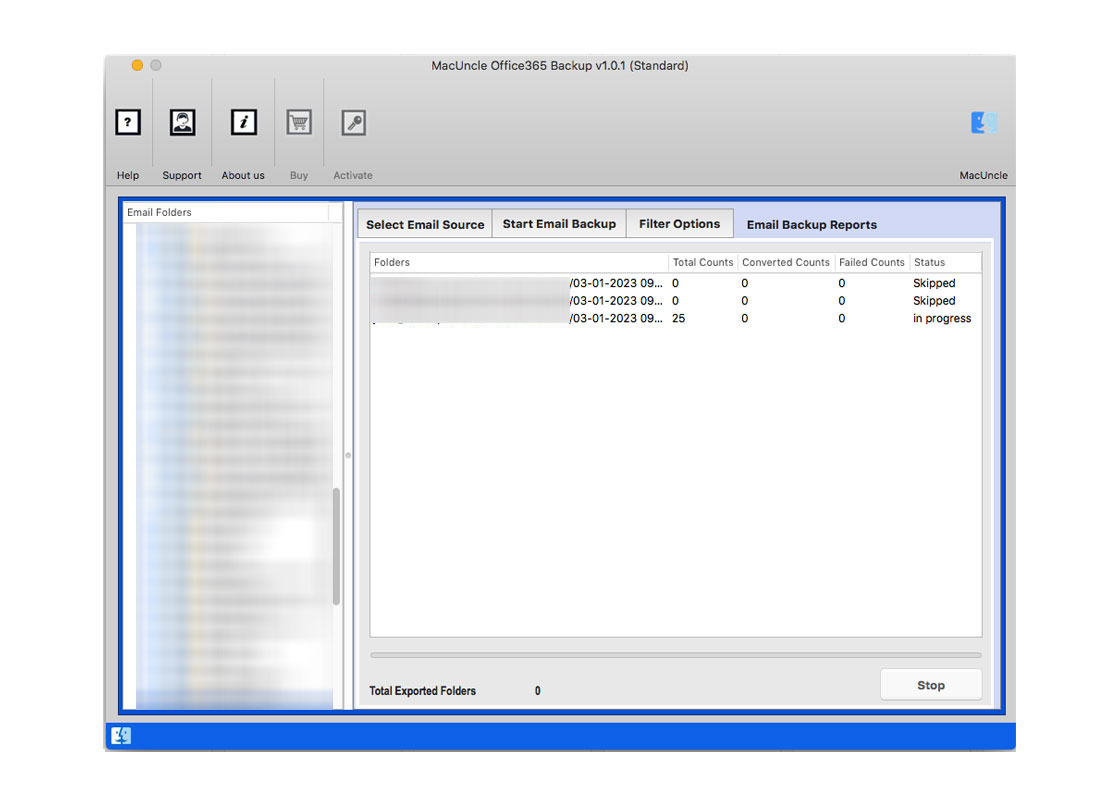 Why Mac Office 365 to PDF Backup Tool
Lets' discuss some outstanding features of the tool to save Office 365 email as PDF on Mac.
Bulk Conversion: You can print complete and multiple files in PDF format without taking too much time using this tool. With the help of this tool. This software can easily save Office 365 as a PDF in bulk.
Include Attachment Files: You can directly access your attachments from the pdf of that email using this app.
Preserve key elements: Throughout the conversion process, all key elements of emails remain intact. Such main elements can consist of Cc, Bcc, date, time and stamp, header, etc. The e-mail layout is also unchanged.
Free Demo Download: To check the tool's performance, you can free download Mac Office 365 to PDF Tool. Click on the button below to download this software.
Wrapping Up
This blog describes a manual and third-party tool approach to save Office 365 email as PDF on Mac OS. As there is no direct method that is explicitly feasible, therefore, you can go for alternative or technical approaches. With this method save multiple emails in PDF format without causing any interruption to the procedure.