How to Save Attachments from Gmail Files on Mac OS?
Get the solution to extract or save Attachments from Gmail on Mac OS desktop without causing any hindrance. Download all attachment from Gmail (PDF, Excel, PPT, .jpg, etc.) efficiently.
Let's Start from the Scratch! 
Gmail provides you with its best services for sending and receiving emails across the Globe but keeping those emails safe is your responsibility. Professionals, Students use Gmail as the sole email client to communicate with their respective colleagues, the emails contain a lot of important messages and attachments which need to be preserved. 
Many users thus are searching for alternatives to save attachments instead of the entire email from Gmail on the Mac System. We must tell you that there is no manual way of saving the attachments from Gmail to your hard drive instead you can opt for some tool. 
Extract Attachment from Gmail – A Direct Solution
The reliable and direct solution to save all the attachments from the Gmail account is Email Attachment Extractor. Use the tool if you want to extract attachments directly from your Gmail account. Following is the procedure to pull out attached documents from Gmail
–       Open the Tool and Select Gmail from Email Source
–       Now enter the Gmail address and password to the software. If you encounter any issue is going to Gmail Setting.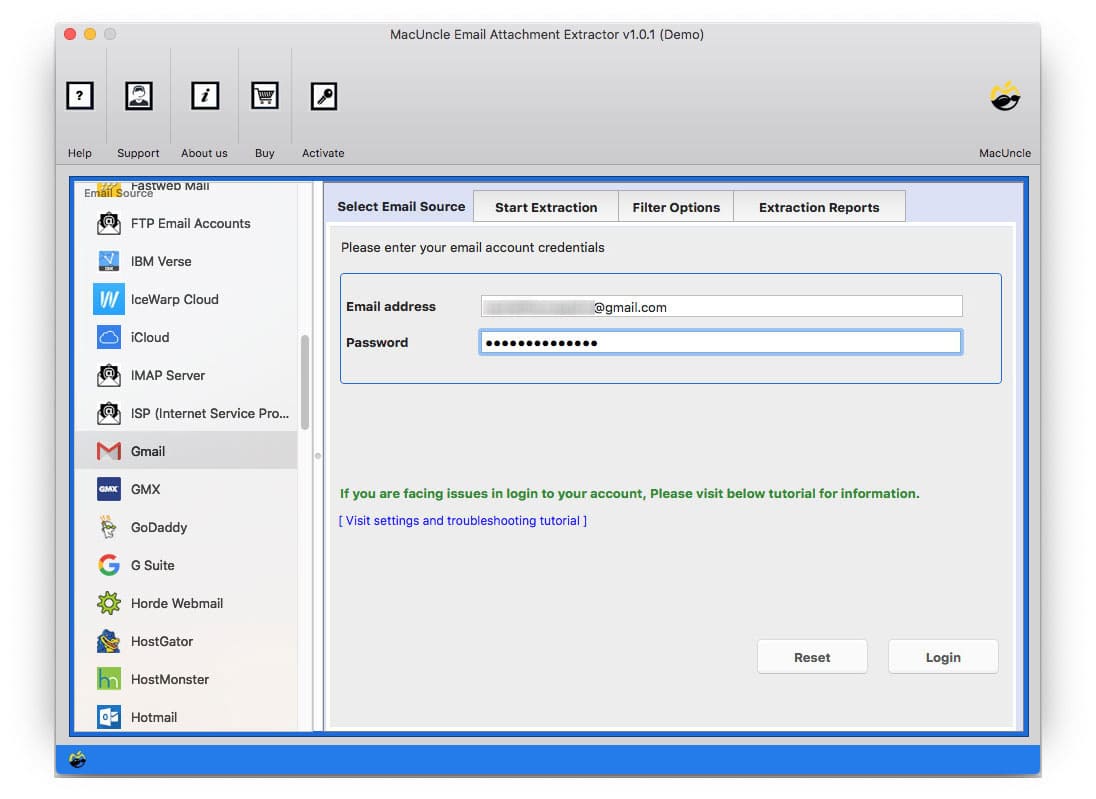 –       Choose a location to store the attachments from your Gmail account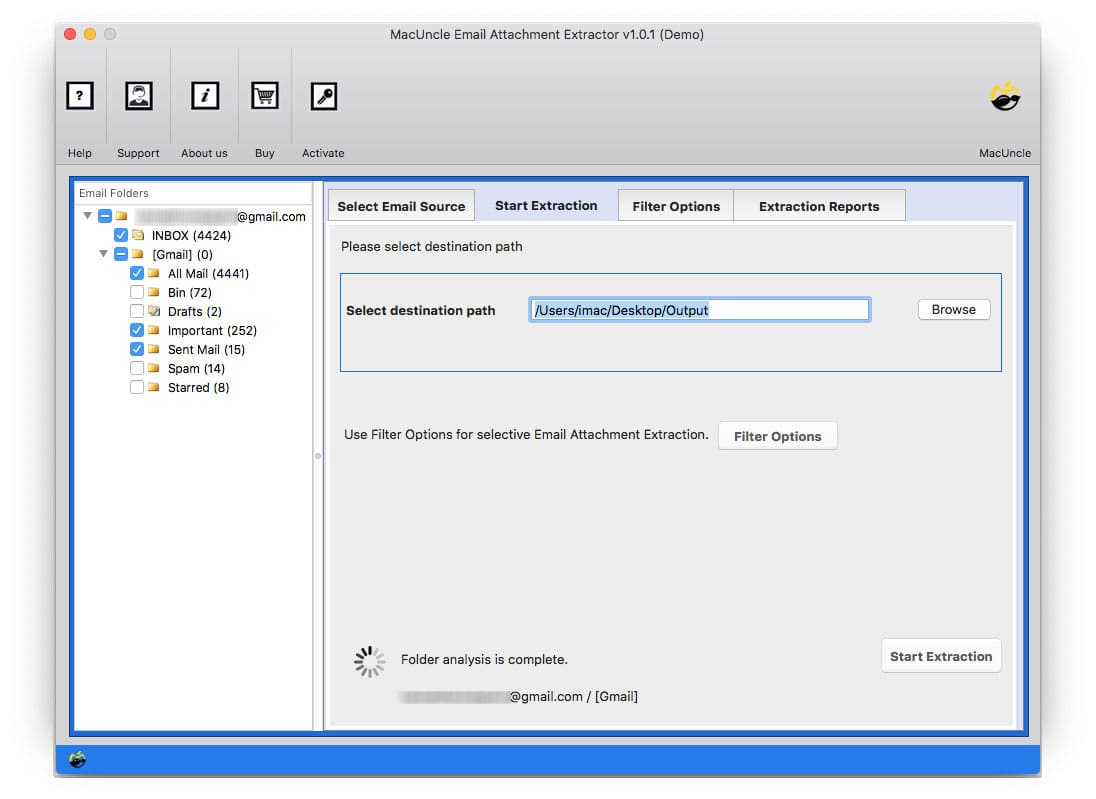 –       Go to the Filter option for selective Gmail attachment extraction. Then, hit Start Extraction to initiate the Gmail Attachment Extraction process.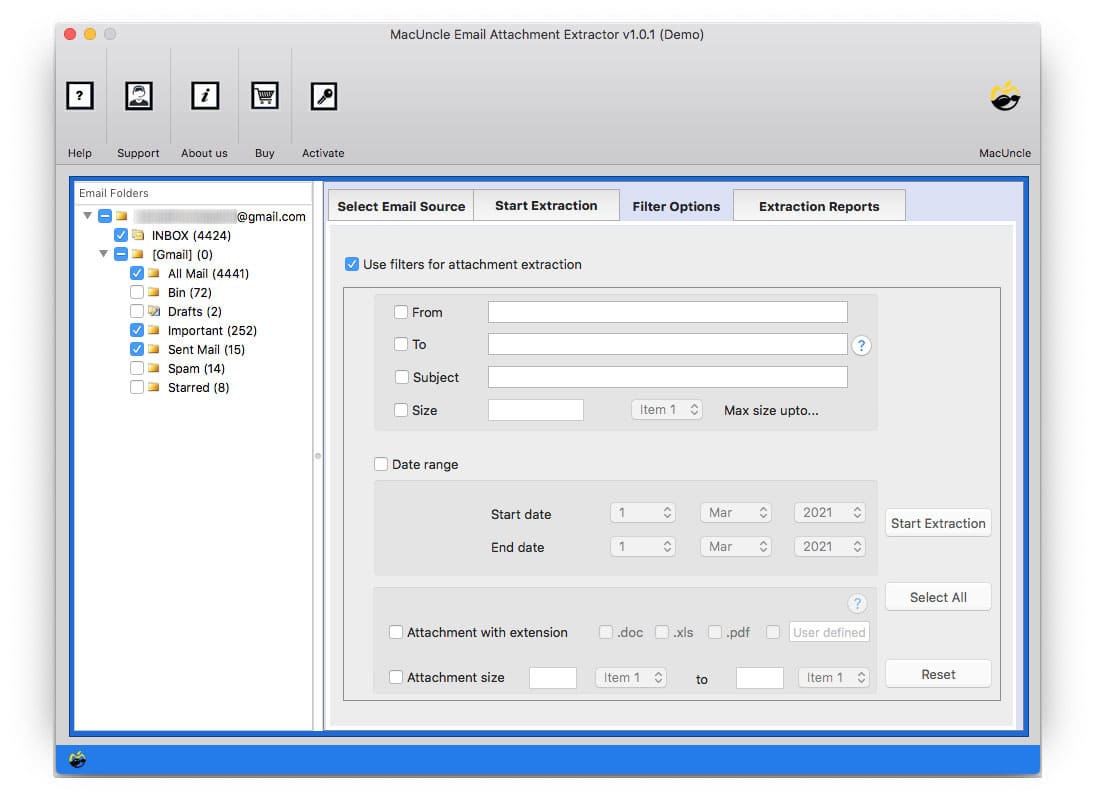 –       Within a few minutes the tool opens up the location with attachments.
Extract MBOX Email from Gmail Account
You can always prefer Google Takeout to back up your Emails, it will then backup your data in the .zip folder which is stored in MBOX File format.  
Go to Google Takeout and log in to your Gmail account.
Select the Mail options from the list.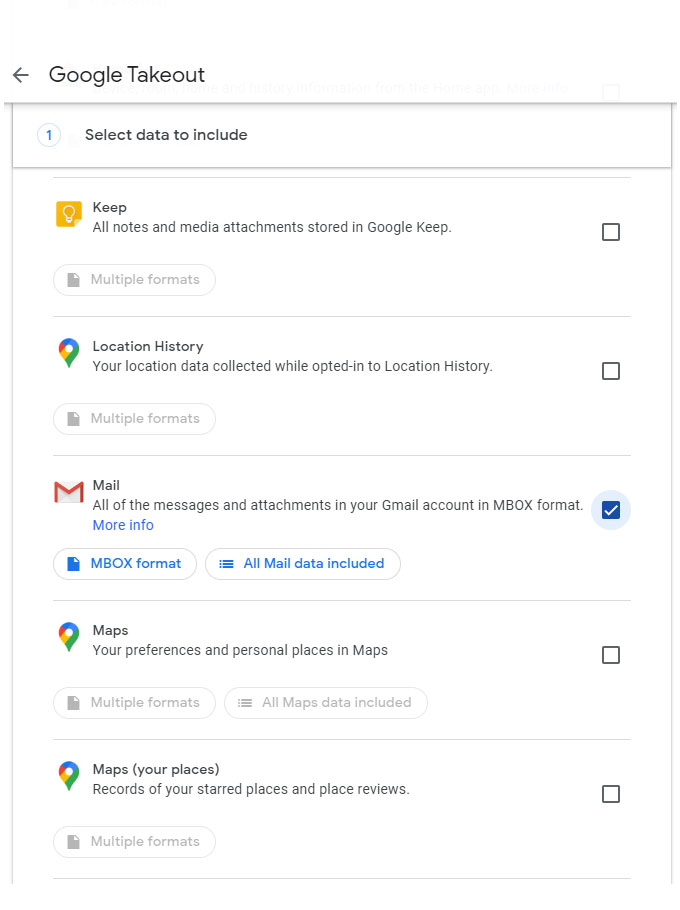 Now select the preferred File type, frequency, and destination. Then press Create Export.
Check Gmail and Click on the download link.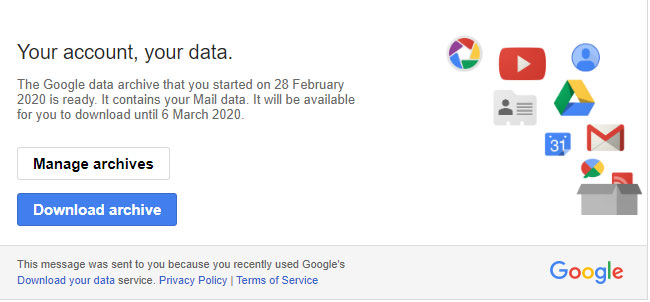 Extract components of Google Takeout.
So, saving all your emails through Google Takeout is what everyone in today's scenario recommends, as anything can happen to your emails. Thus, backing up into your hard drive provides a double cover to your data. 
Save All Attachments from Gmail MBOX Files – A Quick Solution
If you have already saved all your Gmail Emails in MBOX File format to your local storage i.e. from Google Takeout, then have to extract the attachments from them. For this, we suggest you download MBOX Attachment Extractor on your Mac Machine. 
Simple Steps to Gmail Download All Attachments from Email Account:
Just install the attachment Extractor on your Mac System and run the software. Carry out the steps mentioned below carefully. 
Step 1. Start the Attachment Extractor on your Mac Computer.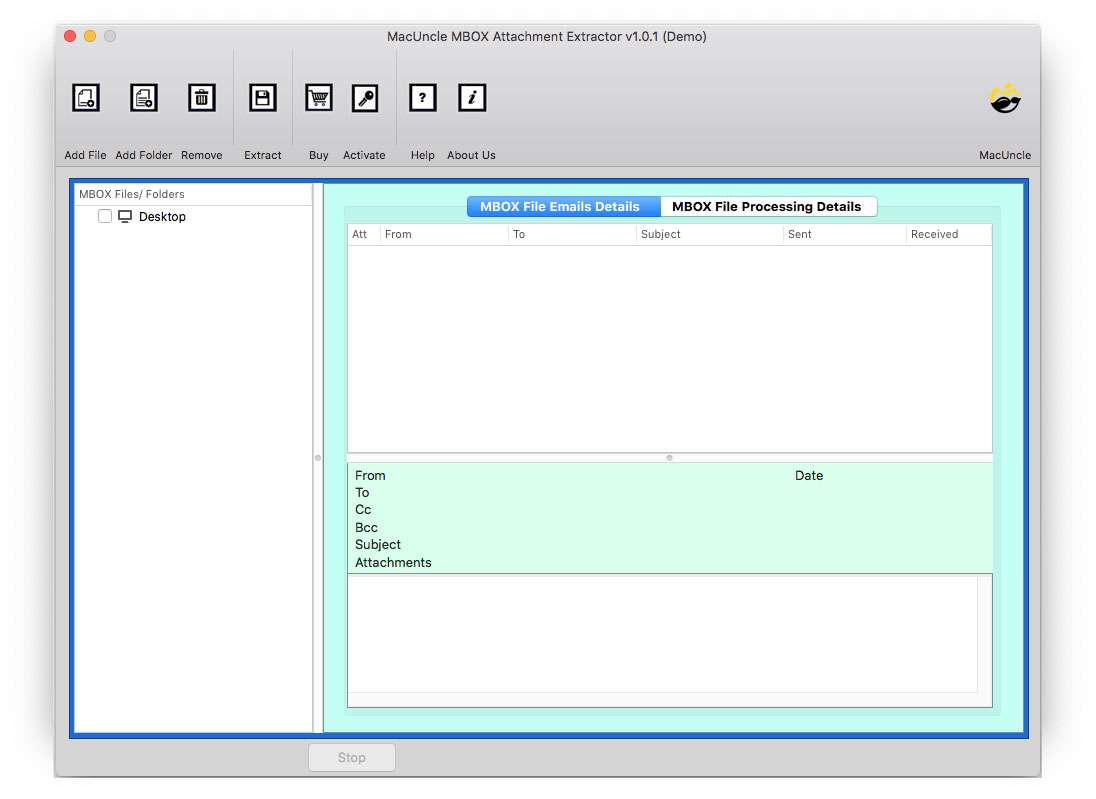 Step 2. The user can opt for either Add File (s) or Add Folder (s) to upload single or multiple MBOX Files.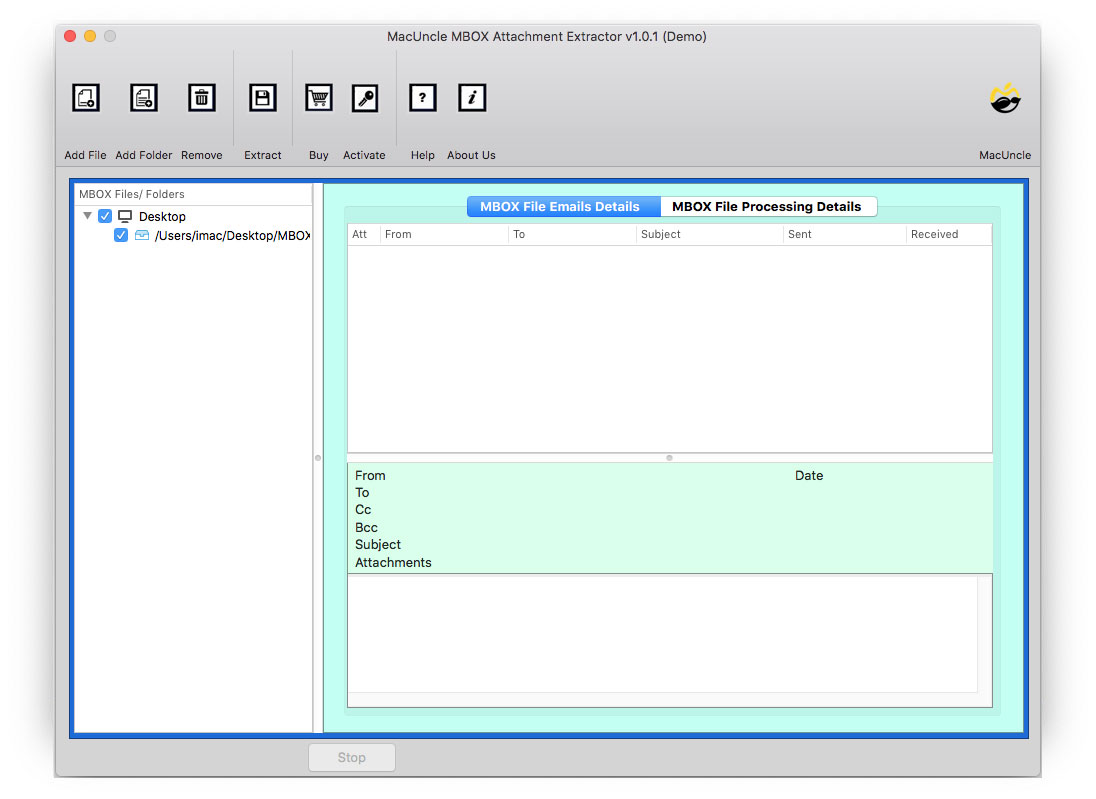 Step 3. The next tab allows you to choose the MBOX File with the attached document to extract the Attachment from the MBOX File.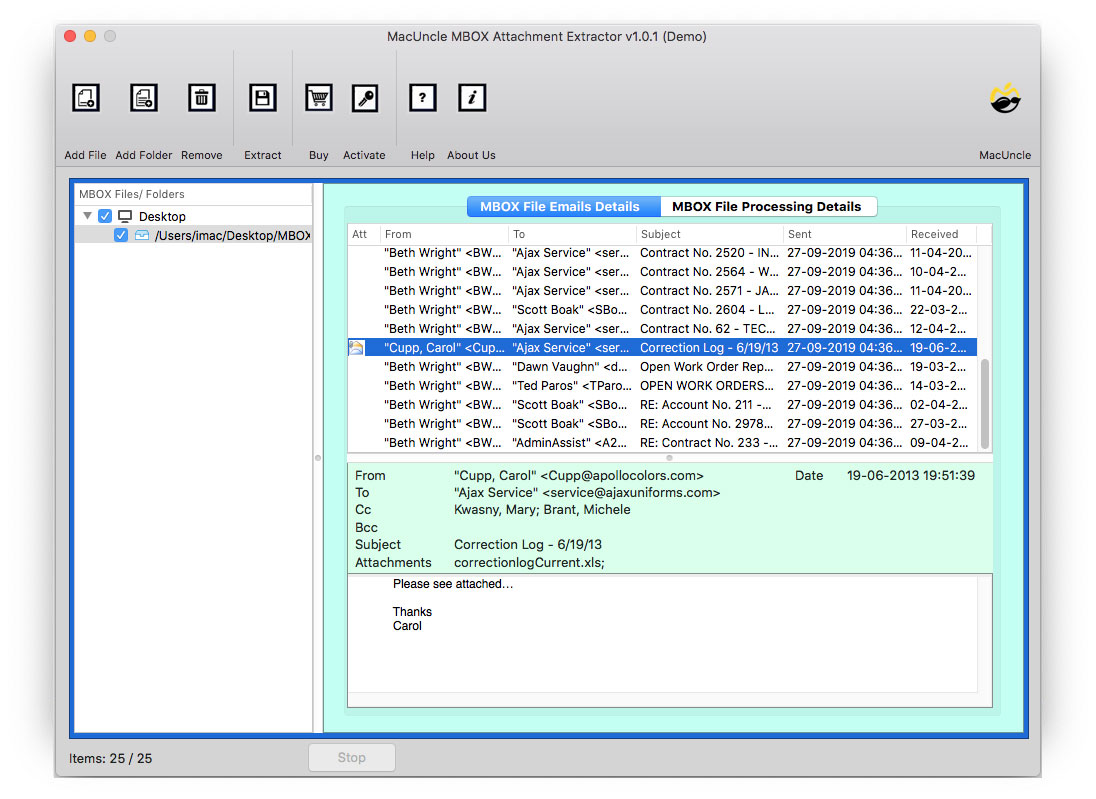 Step 4. Now here you can select the Saving Path and choose any of the options from Extract Attachment; Remove Attachment; Extract and Remove Attachment. 
Step 5. Also, you can choose the filter option for selective extraction and Attachment with Extension and Attachment Size, making it customizable.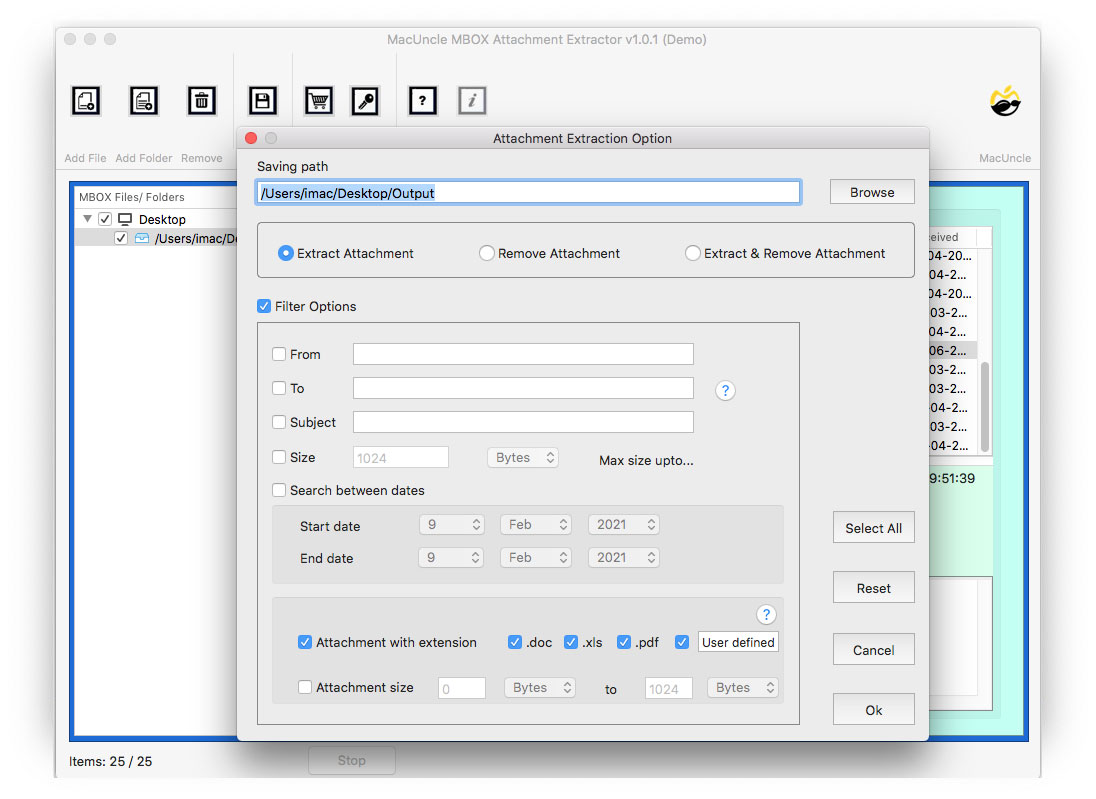 Step 6. Now hit the OK button to start the Attachment Extraction process.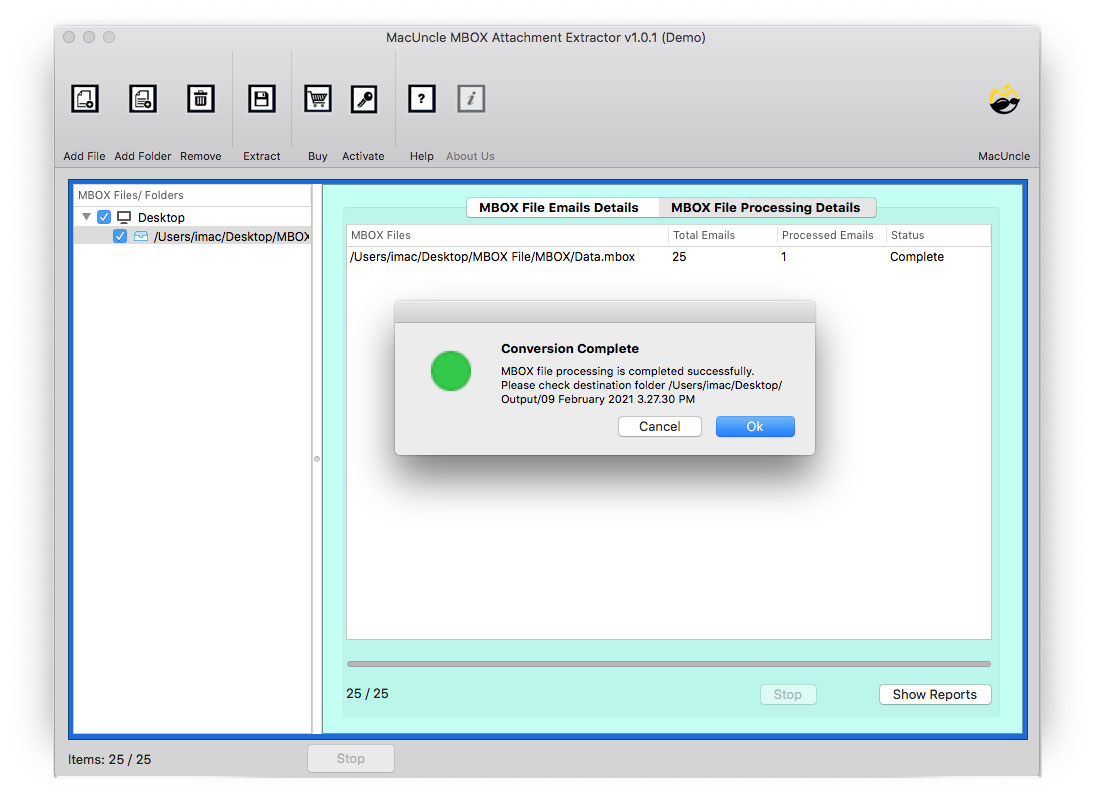 After a few minutes, you will receive some notifications saying your process has been completed. You can then press the OK button to see all the extracted attachments in your destined folder. 
Innovative Features of Mac MBOX Attachment Extractor
The software is completely user-friendly and can be used by every user present without any technical guidance. So here are some distinctive features of the wizard: –
Batch Extraction: You can not only extract attachments but also can remove certain unwanted or unimportant attachments at once which saves a lot of your precious time and effort.
No Size Limit: It offers you a smooth experience without any size limit posed on the MBOX Files. You can extract attachments even from the very large-sized MBOX files without any error. 
Filter Options: You can also delete some attachments which you don't want from single or multiple MBOX files at once. You can also experience a preview of all the attachments after choosing everything before the Extraction tool works. 
Read other related articles:
Outline
In this article, we have tried to explain from the beginning how you can use Google Takeout to back up your emails to local storage to preserve them from any unplanned incident. While the Google Takeout backs up your data in the Zip folder in MBOX File format, there arises a need to save only the attachments from Gmail which saves your Gmail Storage and you can access attachments even being offline without any internet. We have suggested a quick solution to save attachments from Gmail on Mac. This tool provides you with the best experience.