Transfer Office 365 Emails, Contacts, Calendar, etc. to iCloud
Many companies or individuals tend to use the Office 365 online suite to handle emails, contacts, and more. Since it helps users to access mailbox data from anywhere and from any computer in the presence of an internet connection. Unfortunately, when it comes to finding a solution to transfer Office 365 to iCloud, there are just a few ways to do so.
For easy access, I searched a lot for a direct method to transfer all my MS Office 365 contacts to my iCloud. So it will help me easily connect with my client. Please have a direct method so that there is no complicated procedure I need to do.
Moreover, one of the most decisive problems for users is importing contacts from Outlook 2016 to iCloud, allowing contacts from O365 to view on all Mac devices. Contacts often play a vital role in everyone's life because they allow a user to stay connected with each other. Users are therefore attempting to transfer Office 365 to iCloud without any hassle. Business cards allow you to provide personal customer information at work, at home and outside, at meetings, and at the premises.
Let's start with the expertise solution to move Office 365 to iCloud.
Perfect Way to Export Office 365 to iCloud
To transfer Office 365 contacts to iCloud, the user can make use of a trouble-free solution – the MacUncle Office 365 Mailbox Backup tool. With this utility, the user can easily store Office 365 mailbox items such as emails, addresses, calendars, etc. in various file formats. Besides, the user can also use data filters when migrating Office 365 data. The utility is capable of importing Office 365 emails, contacts, etc. into iCloud/iPhone without causing any modification. 
Use the Pro Version of the software for unlimited export features from Office 365 to iCloud accounts. 
Download the trial version of the Tool for Mac.
Steps to Migrate Office 365 to iCloud Account
Here is the procedure to Import Office 365 to the iCloud Account:
1. Start the tool and select Office 365 from the options in the software panel.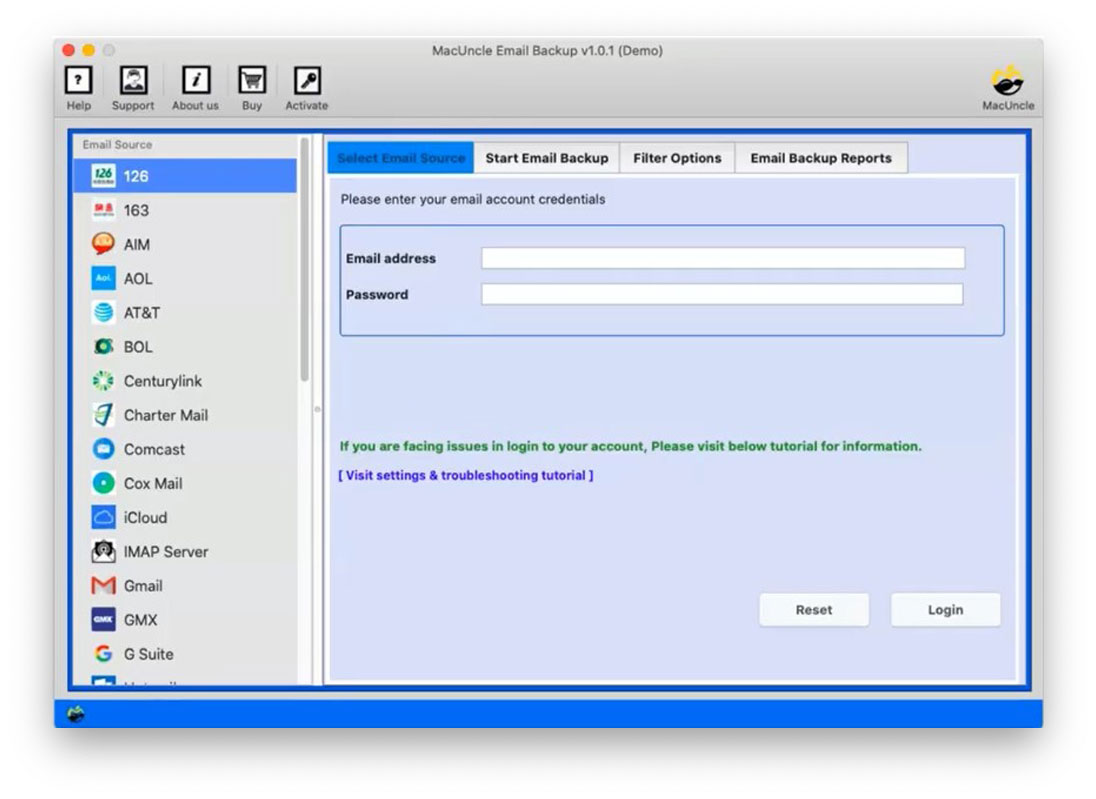 2. Now enter the Microsoft 365 account credentials and then enter the login button.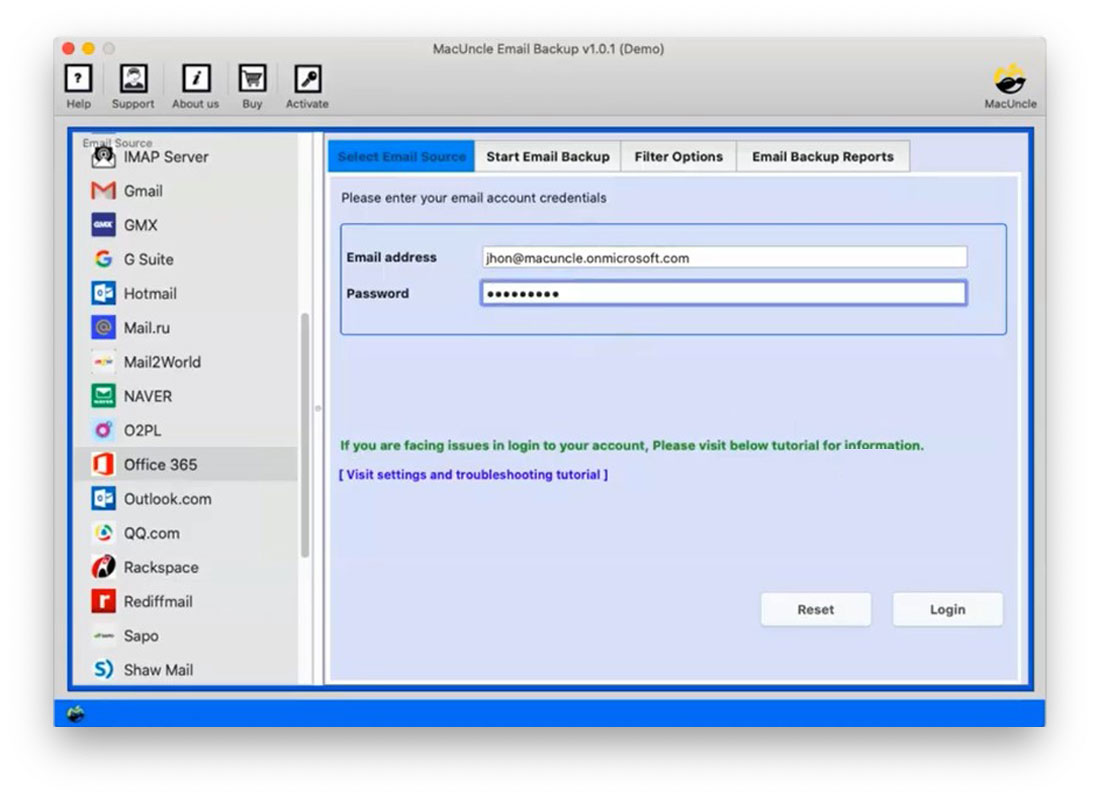 3. AS a result in no time the tool loads all the folders in the O365 account. Thus choose the required folder calendar, contact, etc. to transfer to the iCloud account. Then select the IMAP option from the Select Saving Option.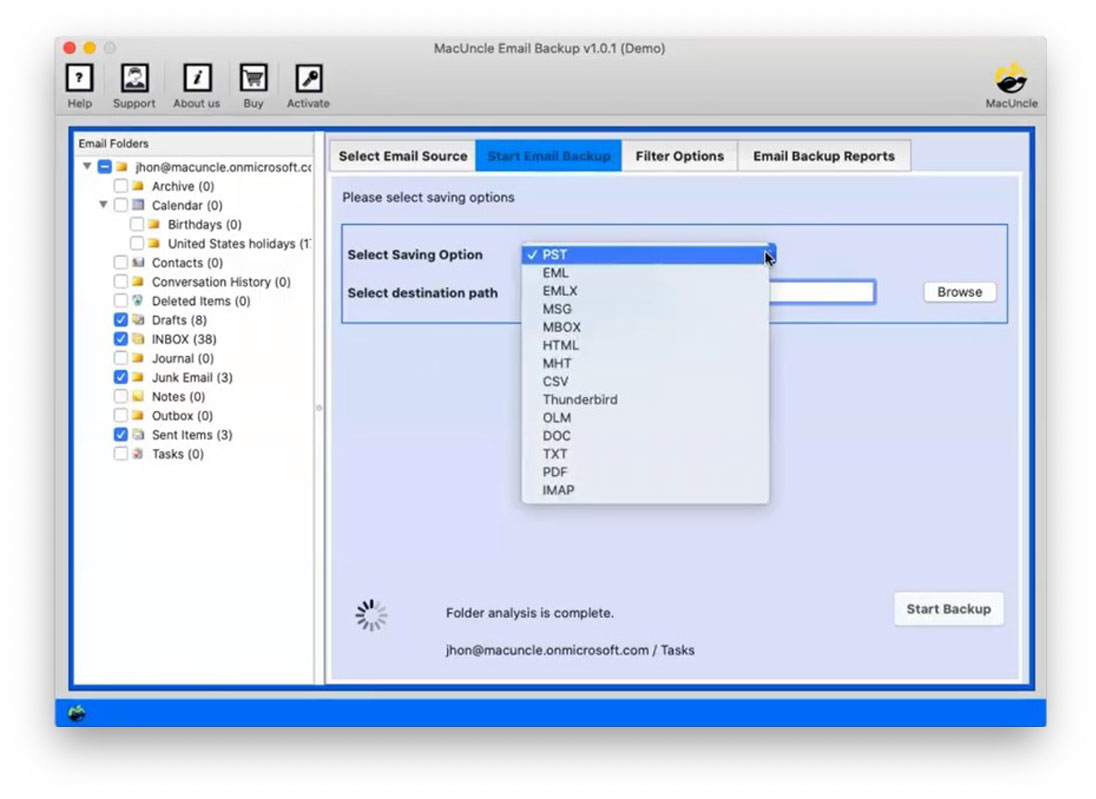 4. For Selective Migration use the Filter option: Filter out emails according to Date, From, To, and Subject or import only send folder.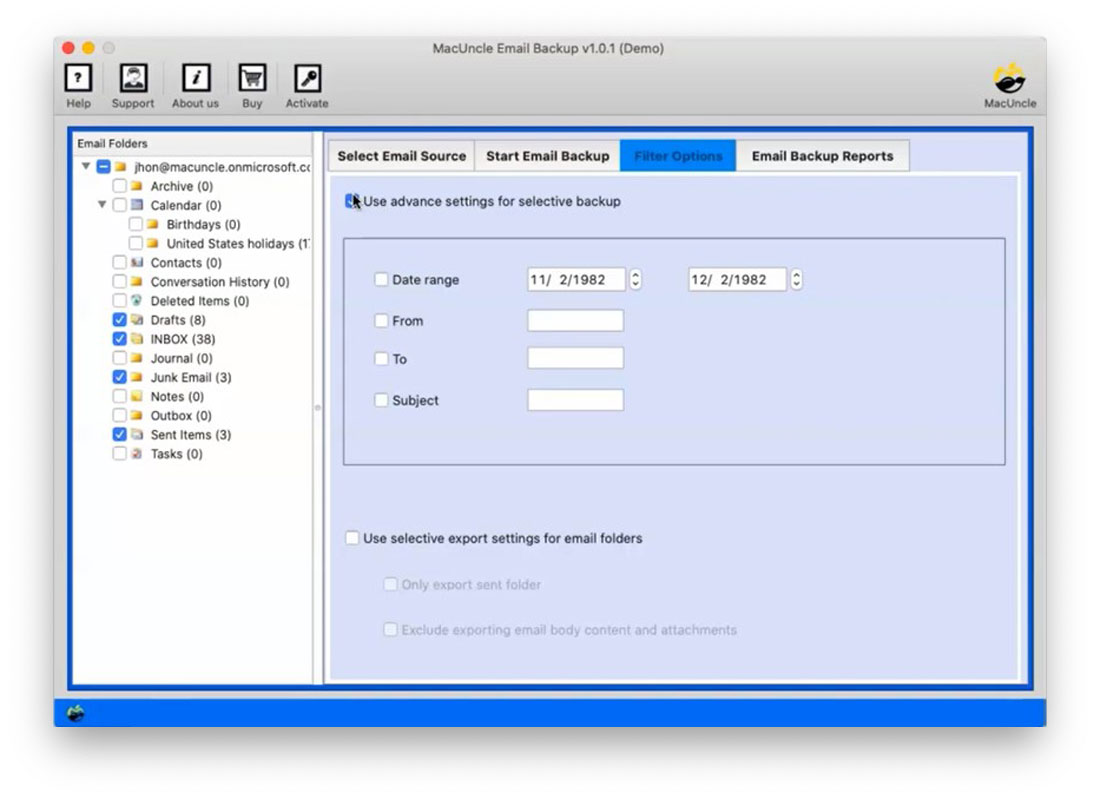 5. Now, enter the iCloud account address and password. Also, enter the IMAP host & IMAP port. To Proceed press Start Backup, in a few minutes, all the selected emails, contact, calendar, etc. will be transferred.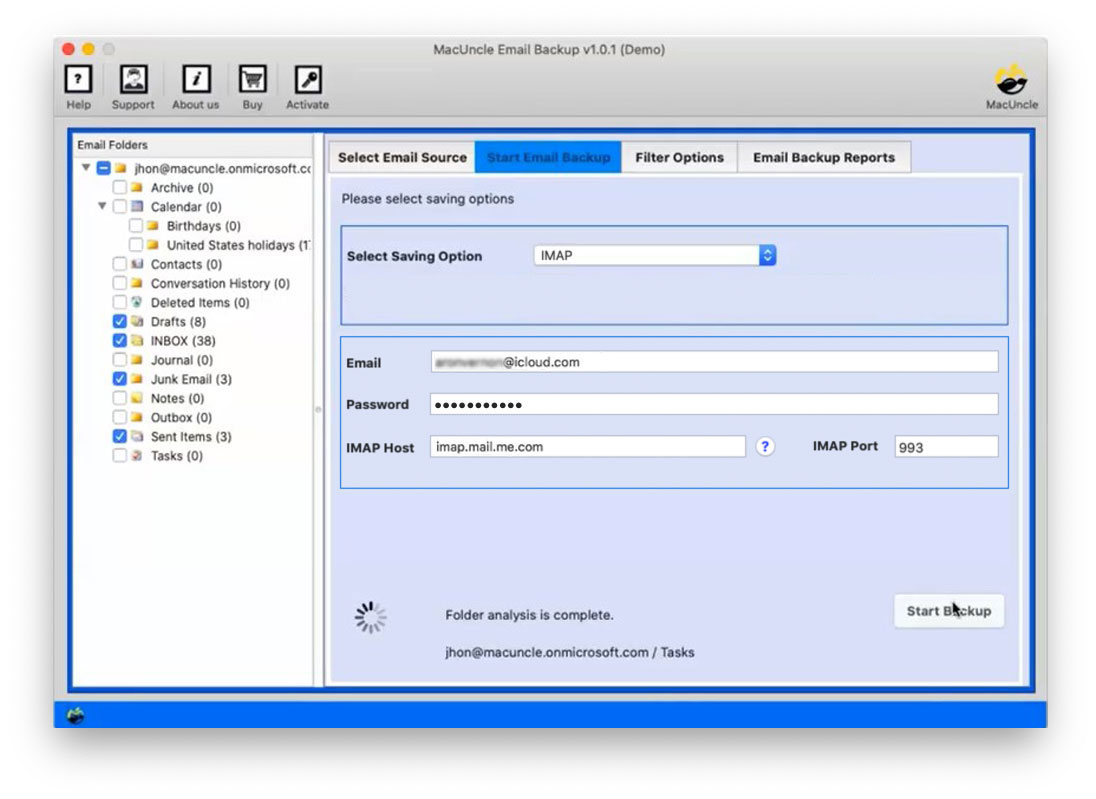 We can easily evaluate the solution for transferring Office 365 contacts to iCloud as one of the fastest available at present. Advanced technological expertise is not mandatory for the migration process. It lets users switch e-mail contacts and calendars from Office 365 to iCloud.
FAQ – Office 365 to iCloud Migration
How do I get my contacts from Office 365 to my iPhone?
Use the tool and add the Microsoft 365 details. As a result, the application scans all the folders including contacts. From the list select the contacts and transfer them to iCloud.
Is it possible to try the software before buying the purchase key?
Yes, get the demo version of Office 365 to the iCloud wizard. And import 25 email files without causing any modification to the data included in the account.
Summarize
You can efficiently transfer Office 365 emails, contacts, calendars, etc. to iCloud using the software. To maintain a connection with a business client, the office 365 Address Book is crucial. That is why people always need those important contacts on their cell phones. Therefore, in this article, we have discussed different situations where there is a requirement to transfer the O365 address book.