DBX to Office 365 Migration – Import Outlook Express Emails Directly
Are you looking for a migration platform from DBX to Microsoft 365? If yes, then don't worry because our experts will explain the procedure to import DBX to Office 365 tenant account here. Anyone can easily switch Outlook Express to Office 365 OE (Outlook Express) after reading this write-up, which is a discontinued email client that has been replaced with Windows Live Mail.
In this post, with the aid of a third-party program transfer DBX Emails to Office 365. Many consumers and older businesses are updating their machines, networking systems, and internal email servers in this new environment. And thus they are searching for a solution to open DBX files on Mac, import DBX to O365, import DBX to thunderbird, import DBX to Gmail, DBX to Yahoo, etc. that can be easily accessed at any time or anywhere.
Major Reasons to Migrate DBX to Office 365
Formerly known as Microsoft Internet Mail and News, Outlook Express is an email client included in Internet Explorer 6.0. Microsoft discounted Outlook Express after some time and launched Windows Mail and Windows Live Mail email clients. So, in the next part, we'll point out the reasons to import DBX to Office 365.
Outlook Express is an application that is absolutely sluggish, causing speed issues. In terms of efficiency and speed, MS Office 365, however, is fine. Therefore, over Outlook Express, users prefer Office 365 webmail.
Outlook Express only provides services such as emails, internet connectivity, and address books, whereas Office 365 offers other features such as emails, contacts, calendars, notes, Office Suite software, etc.
DBX to Office 365 Migration Tool for Mac
The software DBX Converter for Mac Tool is one of the best solutions suggested. This program helps to directly import the Outlook Express DBX into the O365 account. The software comes with a dual selection option that can help you in bulk DBX file migration. The Migration Tool also has a facility to migrate DBX emails and contacts to Microsoft 365 directly without any conversion. The program retains the hierarchical structure of the folder throughout the process of migration.
Procedure to Move Outlook Express DBX to Microsoft 365 on Mac
Follow the procedure mentioned here:
1. Download the Demo version of the tool and install DBX to Office 365 Migrator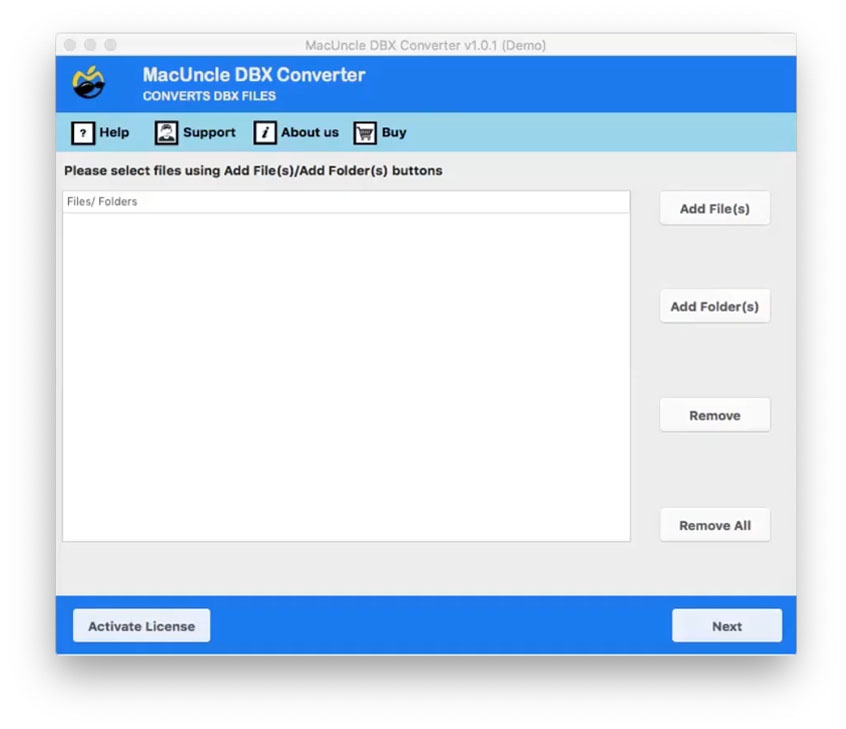 2. Select DBX files from Add File(s) and Add Folder(s). Here we have selected the DBX folder from the system.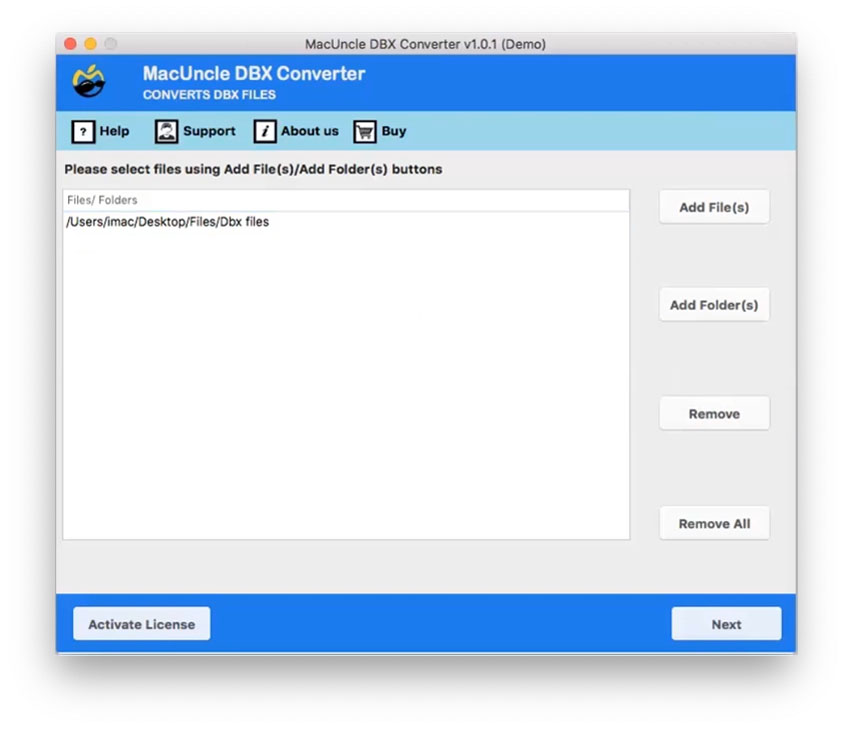 3. From the folder choose the desired sub-folder and press the Next button.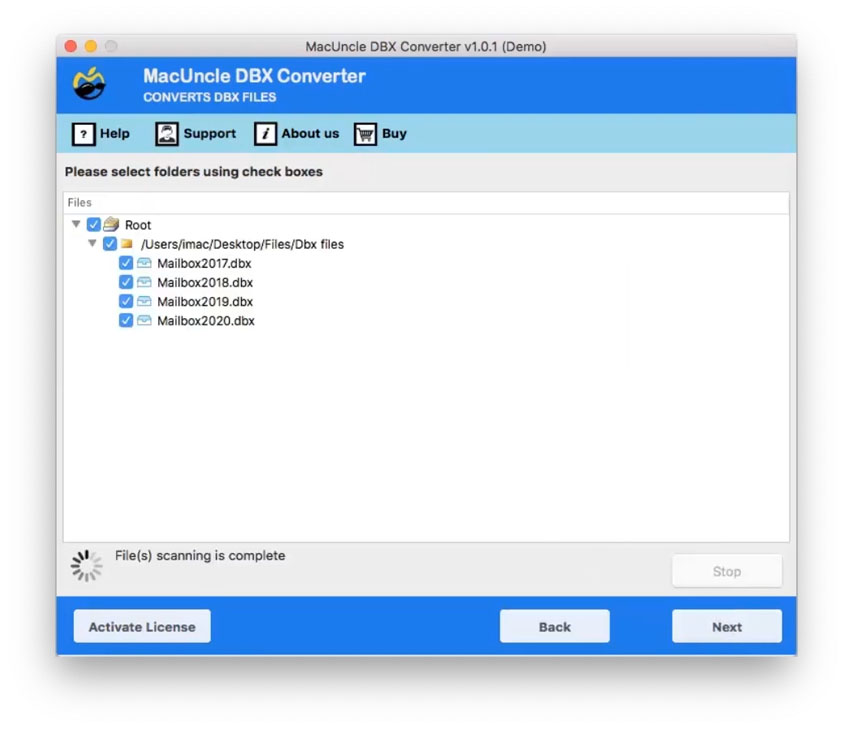 4. In this step, you have to select Saving as IMAP and then execute the next step.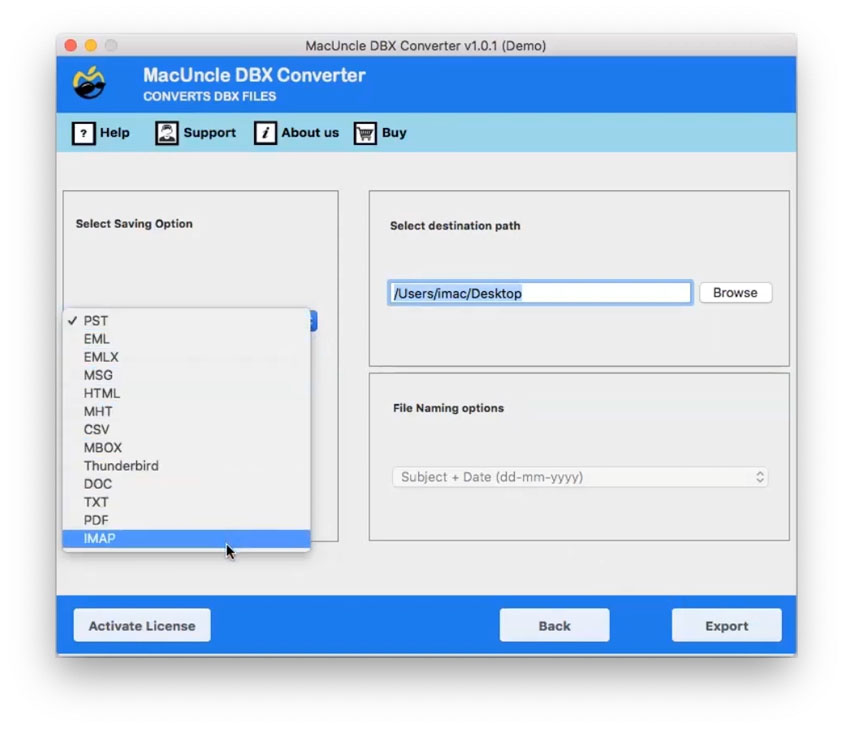 5. Now, enter Office 365 account details and IMAP details: IMAP Port & IMAP Host. And finally, press the Export button.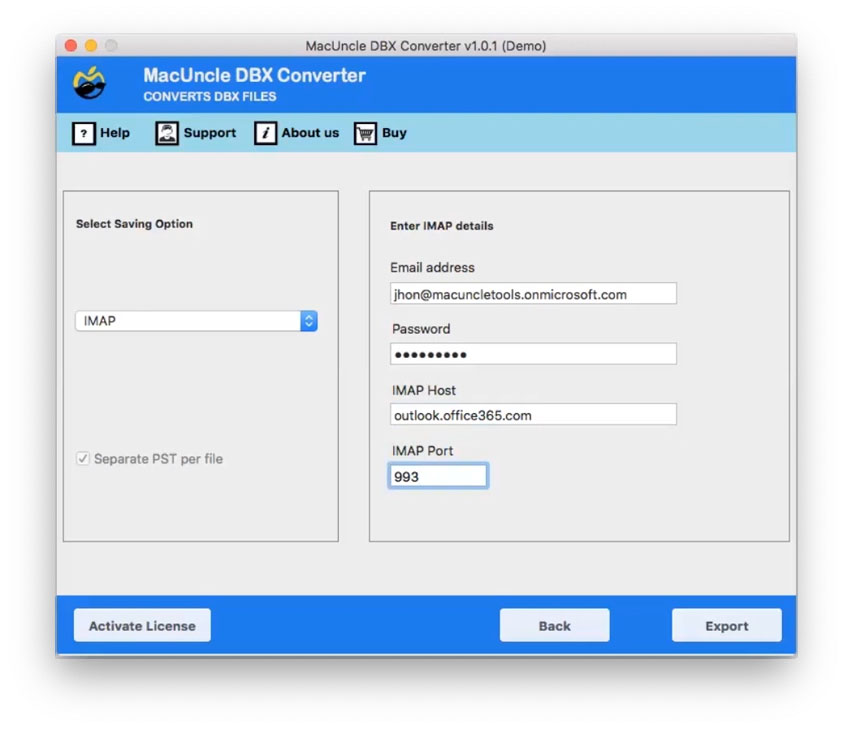 6. And now go to Microsoft 365 Account and check for the imported Outlook Express files.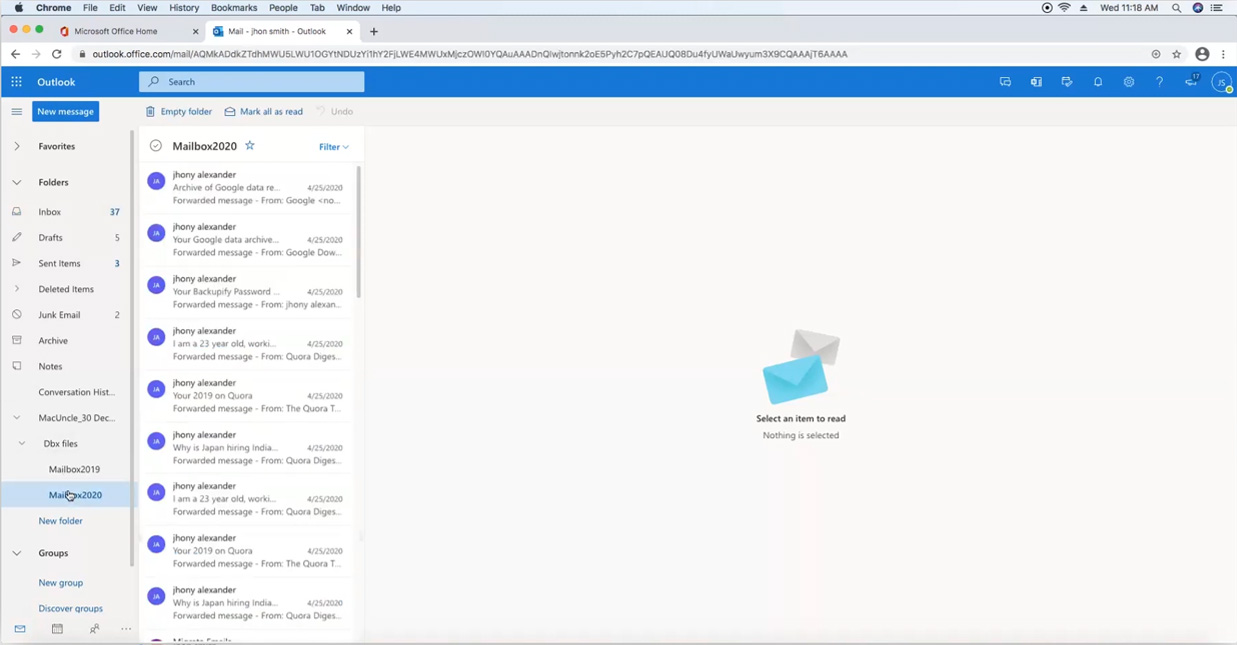 The tool has a clear and reliable interface that will help you understand the process of uploading Outlook Express DBX emails to an Office 365 account. Users can migrate DBX to Microsoft 365 by batch with their Dual choice feature.
Features of MacUncle Outlook Express to Office 365 Migration Tool
Simple and Easy to Use Interface: -The app comes with a simple and clear interface that both non-technical and technical users can easily understand.
Direct Migration: – The application only asks for Microsoft 365 credentials to import Outlook Express to Office 365.
Facilitate Batch Process: – If you have several DBX files that you want to import into your O365 accounts, the program offers an option called Add Folder(s) for the same. The utility explicitly supports the batch import of DBX to Office 365 migration.
Maintaining the DBX Email folder structure: -During the conversion process, the program retains the hierarchy of the folder during the conversion process.
Save Batches of Outlook Express: – The Outlook Express to O365 Migration Tool offers a direct alternative for importing bulk DBX files into Office 365 accounts.
100% Safe and Secure: – A fully safe and secure interface is provided by the utility platform. Memory caches and interfaces will never save the Office 365 credentials.
Conclusion
In this article, we have discussed the reasons and solutions to import emails from Outlook Express DBX to Office 365 on a Mac directly. A number of users want to convert mailbox like that, but because of a lack of technological skills, they cannot do it. Firstly, test the application by importing around 25 email files, and then they can easily buy the tool without any trouble.