Import MBOX to Outlook 365, 2021, 2019, etc.
Let's discuss how simply one can import MBOX to Outlook 365 on Mac OS. The article will guide you on the different methods to perform the task with complete accuracy. 
"Hi, recently I exported Gmail email files in *.mbox format for backup. Like there are around 2GB of email data in MBOX format. Now, I want all my Gmail MBOX files into Office 365 Outlook Mail. Please suggest any application to transfer MBOX to Outlook 365."
Our support team received this query recently. We decided to explain the complete process step by step to move MBOX to Outlook 365, 2021, 2013, and 2010 for Windows OS and all versions of Mac Outlook.
Overview of MBOX & Outlook 365
MBOX files are one of the common file formats we all have. Multiple email clients like Eudora, Thunderbird, Apple Mail, etc., store mailbox in .mbox file format. Also, Gmail emails can be exported to MBOX format. However, there are a few email clients that do not support the MBOX file format – like Microsoft Outlook. 
Outlook 365 i.e., Microsoft Outlook comes with Office 365 suite, commonly known as Outlook Web App (OWA). The Outlook for Office 365 is used by large organizations and is available for O365 subscribers. To import MBOX to Outlook 365 Mac one must either convert the files to PST or migrate the emails directly to Office 365 account. 
In simple words, Outlook supports PST for the import and export processes. So, first, you have to change your MBOX file into Outlook support PST format. After that, import it all into Microsoft Outlook all versions. 
Now, go through the major reasons or need for MBOX files to Outlook on Macintosh OS. 
Why Import MBOX to Outlook 365?
As per the discussion above, it is clear Outlook 365 is a part of the Office 365 suite. With O365 one can work virtually anywhere without worrying about data security. Moreover, the user is shifting to Office 365 due to the vast number of features – storage capacity, no data loss, automatic application updating, and more. Altogether O365 is the best option for businesses and organizations. 
There are numerous other reasons to migrate to Office 365. However, this post will walk you through the steps to import MBOX into Outlook. So, let's get started:
Method 1: Migrate MBOX to Outlook Manually
The manual or common practice of transferring MBOX files to Outlook 365 is with the help of Thunderbird and Outlook. Use this method to export MBOX to PST format. 
Launch Thunderbird, and select the email or folder for migration, or select the entire folder. 
Right-click and go to Save As. 
Now, store the files in a specific location.
And then open an Outlook account. 
Then drag and drop the saved mbox files to a new folder.
Thereby, all the files will be saved in PST format. 
Limitation: This method is only applicable to a specific email client. As a result, only a few emails *mbox files are imported. Along with that, Mozilla Thunderbird and Outlook are required. Non-tech users should avoid this solution, according to experts. If method 1 fails, try method 2 to easily import MBOX to Outlook with all attributes.
Method 2: Import MBOX to Outlook 365 Using Software
To overcome the limitations of the manual method and MBOX to Outlook 365 migration, we have an MBOX Converter for Mac. The tool can be used for the direct migration of MBOX into Outlook. The utility has a direct option to transfer the *.mbox files to Office 365 without going through any conversion. 
It ensures to maintenance of data integrity, email structure & components – To, Cc, Bcc, Subject, etc. The application supports files from all common email clients, like Gmail, Thunderbird, Apple Mail, etc. Get the complete procedure to import MBOX to Outlook 365 on a macOS Machine.
Steps to Transfer MBOX Files to Outlook on Mac OS
Download and start the tool on any macOS 10.8 and above edition. Then, carry out the steps mentioned here and easily import MBOX to Outlook.
Step-1. Add *.mbox files to the software using Add options from File(s) or Folder(s). To proceed press Next.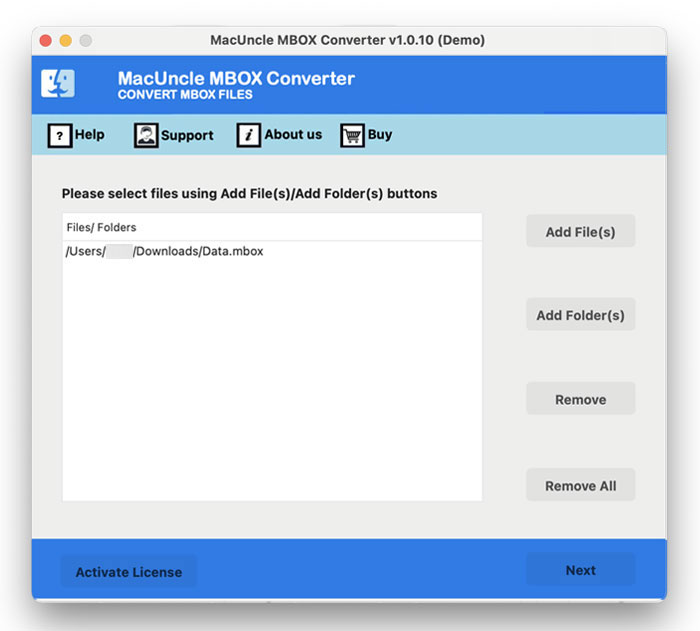 Step-2. Soon the tool will open a new window with all the MBOX files/folders. Now, select any or all files as per the requirement and again press the Next button.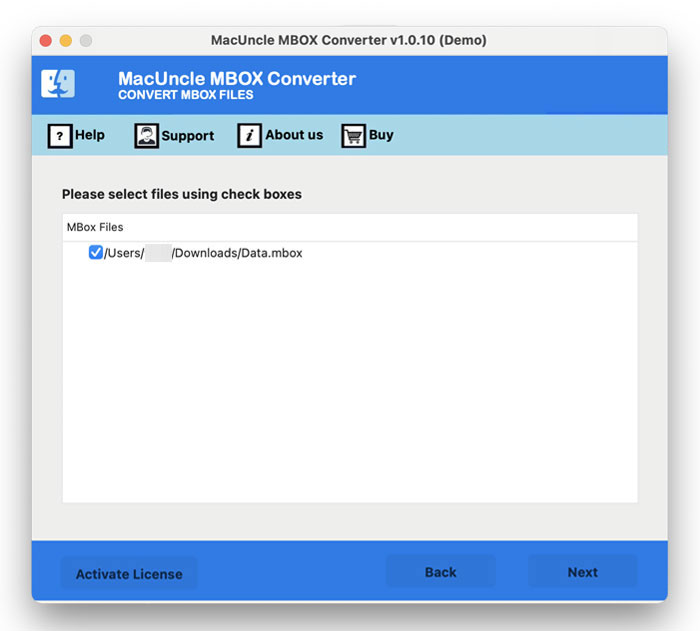 Step-3. Now, choose the IMAP option and enter the details of the Office 365 account in the required field.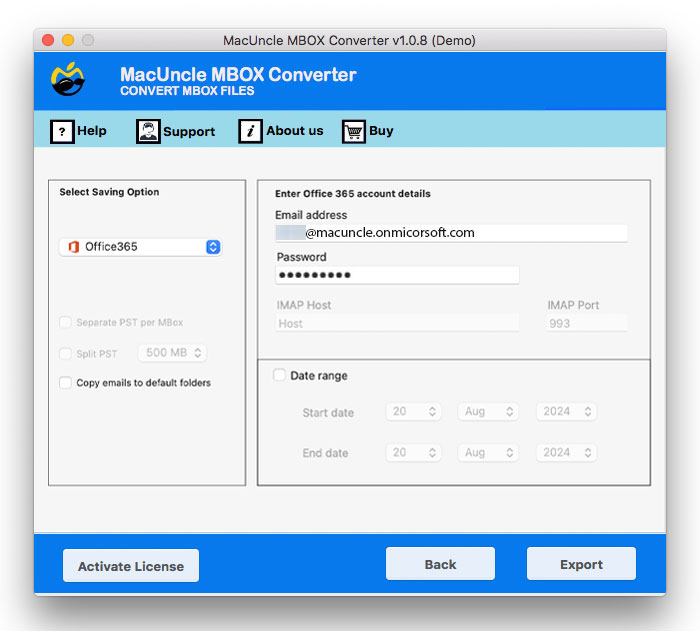 Step-4. And press the Export button to start the process of MBOX to Office 365 migration on Mac OS.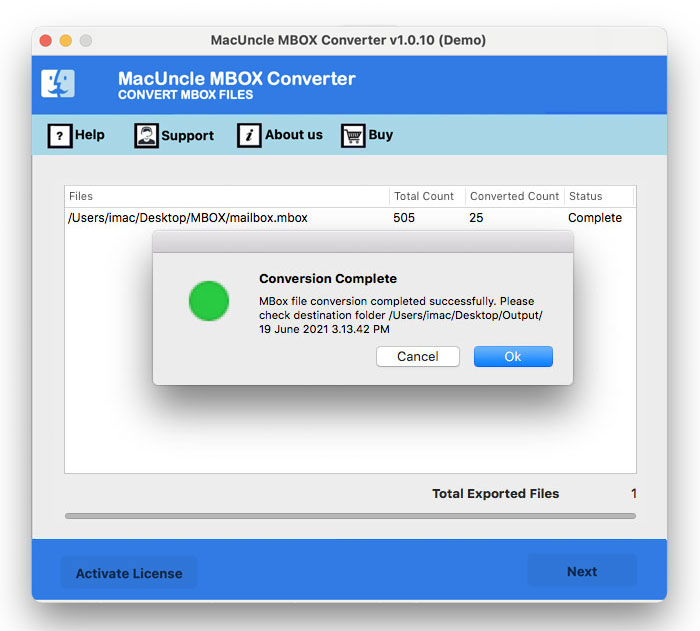 As a result, all the email files in MBOX format will be transferred to the Outlook 365 account without any trouble. 
Test the trial version of the application and then later upgrade to the Pro version for unlimited migration of email files from MBOX to Outlook 365. Check the application with the trial version and then use the button below to get the full version.
Conclusion
In final words, the write-up has all the details of MBOX to Office 365 migration. Use this method to transfer all attributes from MBOX to the Outlook web app. In a few clicks, you can import MBOX files into Outlook 365 Mac with complete details. The general method for migration is possible only if you have both Thunderbird and Outlook.
Frequently Asked Question
Q: Can I transfer my Mac MBOX to an Office 365 account on the Mac system?
Yes, all types of MBOX files can be imported to Outlook 365 regardless of where the MBOX files are exported from.
Q: What are the requirements while operating the tool on macOS?
There is no such high requirement while executing the task of MBOX files to Outlook 365 migration. The tool supports Mac OS X above 10.8 Mountain Lion.
Q: Does the tool export the MBOX files before migration?
No, the utility performs a direct procedure. No conversion takes place, all the files can be imported directly from MBOX to Outlook 365.
Q: Will I be able to import MBOX files to Outlook 2016 using this procedure?
Yes. Once the email files are scanned and loaded to the panel, select the PST/IMAP/Outlook.com option to directly import MBOX to Outlook 2021, 2019, 2016, 2013, 2010, etc.