Import MBOX to iCloud Account with Attachments
Let's discuss the migration of MBOX to another email account. From this article, you will get the whole idea of how to import MBOX to iCloud along with the attached documents. The whole post helps users to import MBOX files to iCloud Mail. Learn how to migrate your mailbox to iCloud accounts for many applications including Mac Mail, Berkeley Mail, Netscape Mail, etc.
About iCloud
If you have an Apple ID you will have an email account with iCloud. This free account gives you access to about 5 GB of email storage, minus what you're using for emails and other data that you're saving in the cloud. Working with your iCloud email from Apple Mail, Mac, or iOS device is easy. Still, if you log into the Web in iCloud, you may not know about the many additional options and features available. If you've set up iCloud to sync them, you'll get access to your emails and contacts so you can send and receive messages and files.
How to Import MBOX to iCloud?
As there is currently no free MBOX to iCloud Mail migration tool available. To transfer MBOX to Mac Mail accounts, use the long-lasting manual process. Nonetheless, a third-party tool is the best choice if you want to import MBOX files into iCloud Mail instantly. The Software MBOX Converter for Mac is one such application. This app gives users a direct option for importing the MBOX mailbox into their iCloud Mail account.
Also, get the solution for –
It does not restrict file size for the mailbox products to migrate. Any user can convert multiple user mailbox data to iCloud accounts in bulk with the support of this program.
How to Use the Tool to Import MBOX to iCloud
First Download the tool using the link given below. The utility's function is very straightforward and can be understood using the following steps:
Launch the Application after downloading the software on the system. Get the Mac or the Windows Version.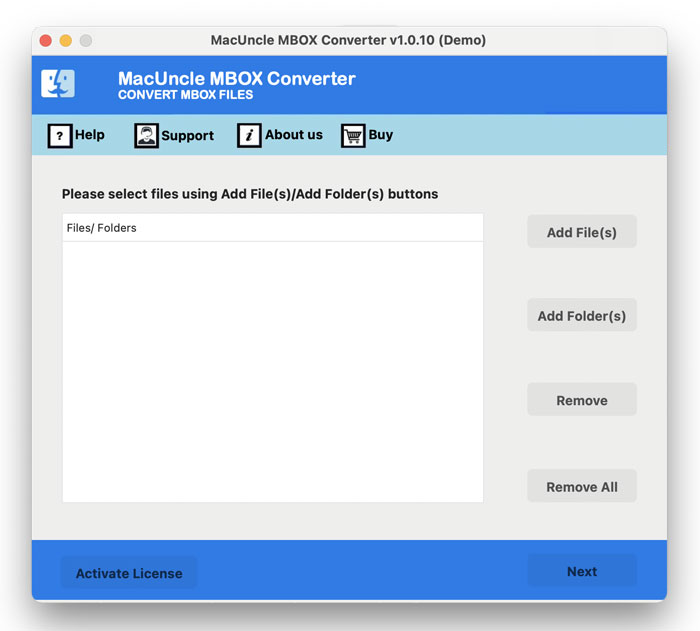 By choosing Add File(s) or Add Folder(s) in Mac OS, you can upload MBOX files. To add one or more MBOX files, use these options.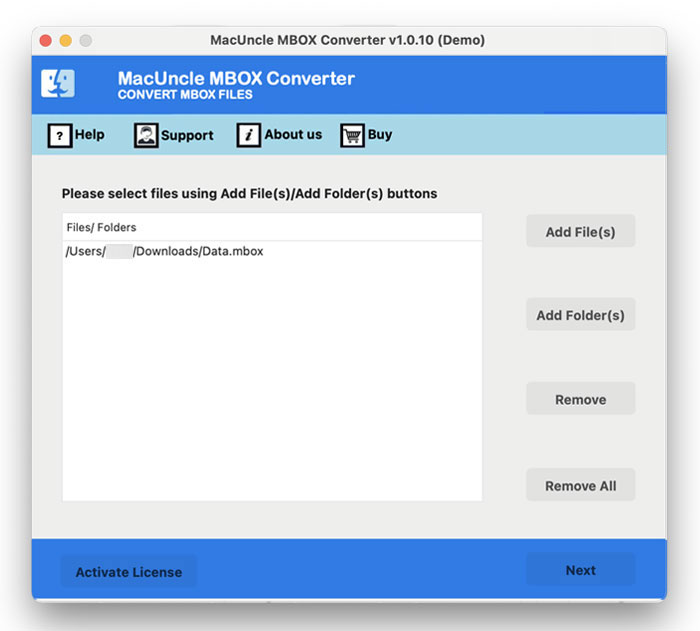 Select the file you wish to import into iCloud Mail from the chosen folder. Then press the Next button.
Choose the IMAP option from the menu after that. In iCloud Mail, enter the information. IMAP port and IMAP host are entered.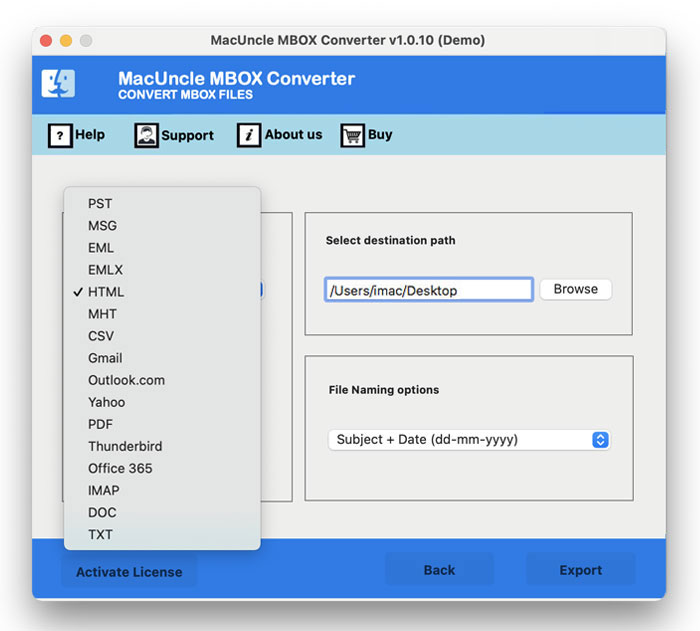 Choose Export from the menu. To Create a third-party app password for an iCloud account for MacUncle go to the "How to Create an App Password?" section.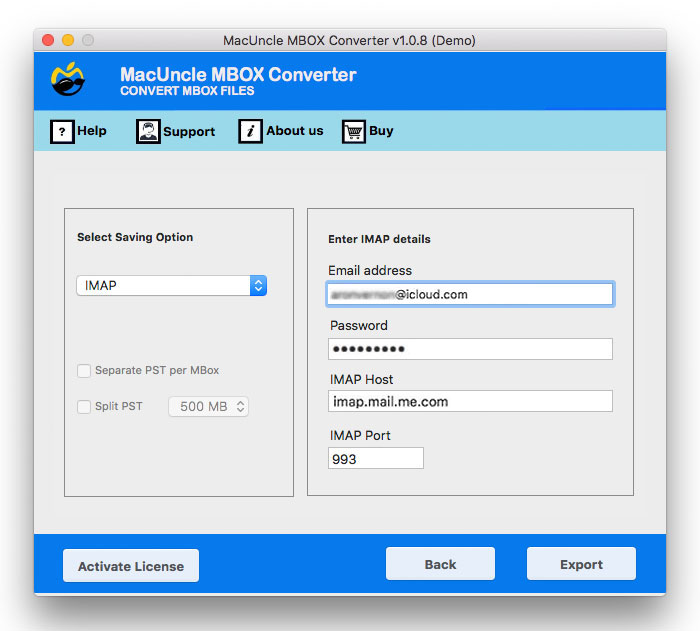 After the conversion, the screen shows a few messages about the conversion and trial kit. Furthermore, it shows a log report about the entire conversion.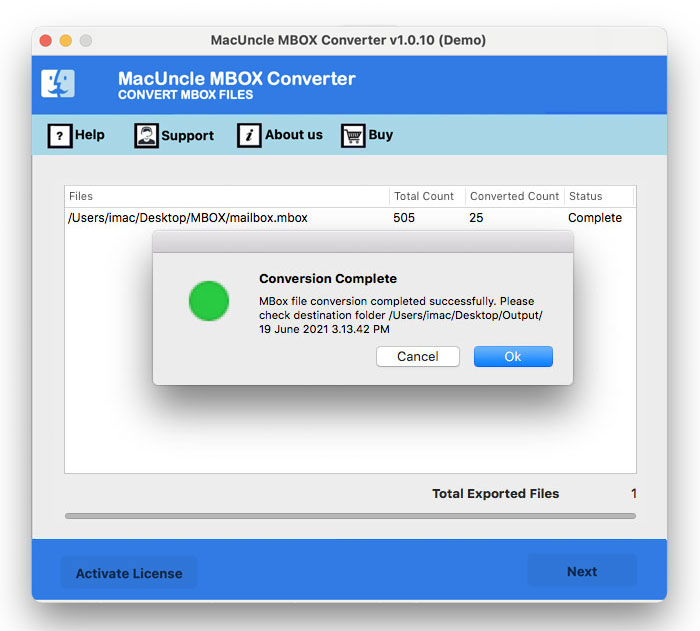 Now go to iCloud and check the migrated MBOX files:
As you can see in the given screenshot the imported files.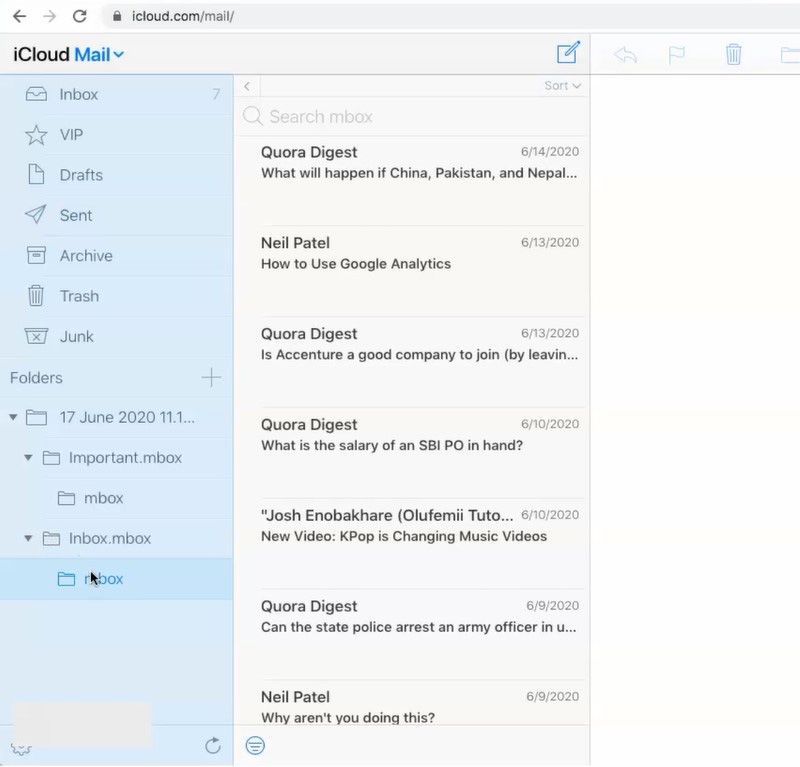 How to Create an App Password?
Most likely the application will ask for the app password during the process of MBOX to iCloud. Follow the below-given steps to generate an App password –
Go to https://appleid.apple.com/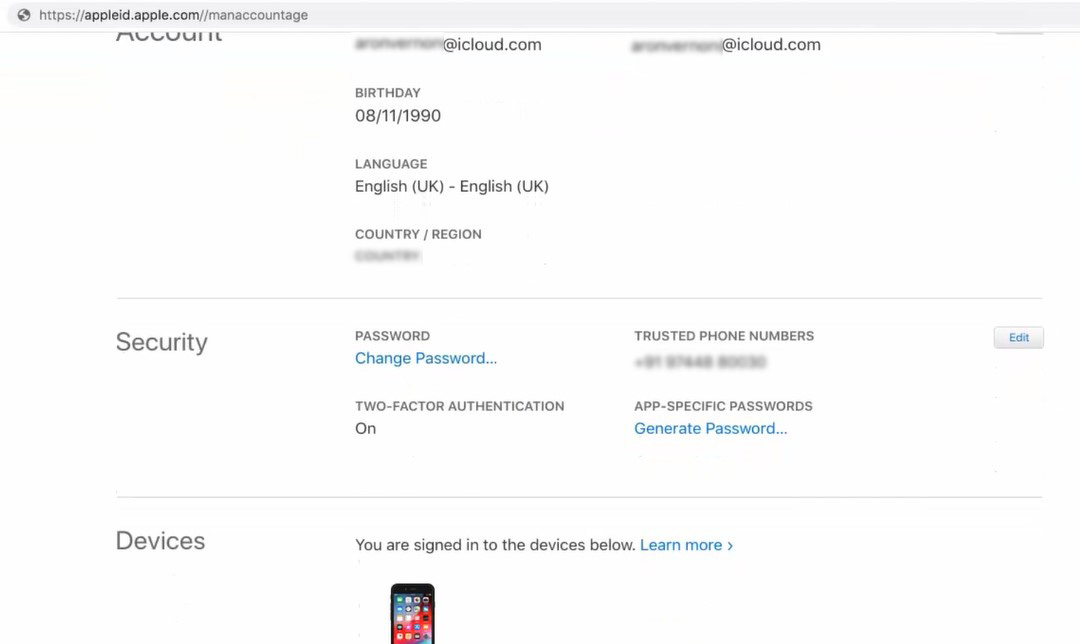 Click on Generate password and enter the App name.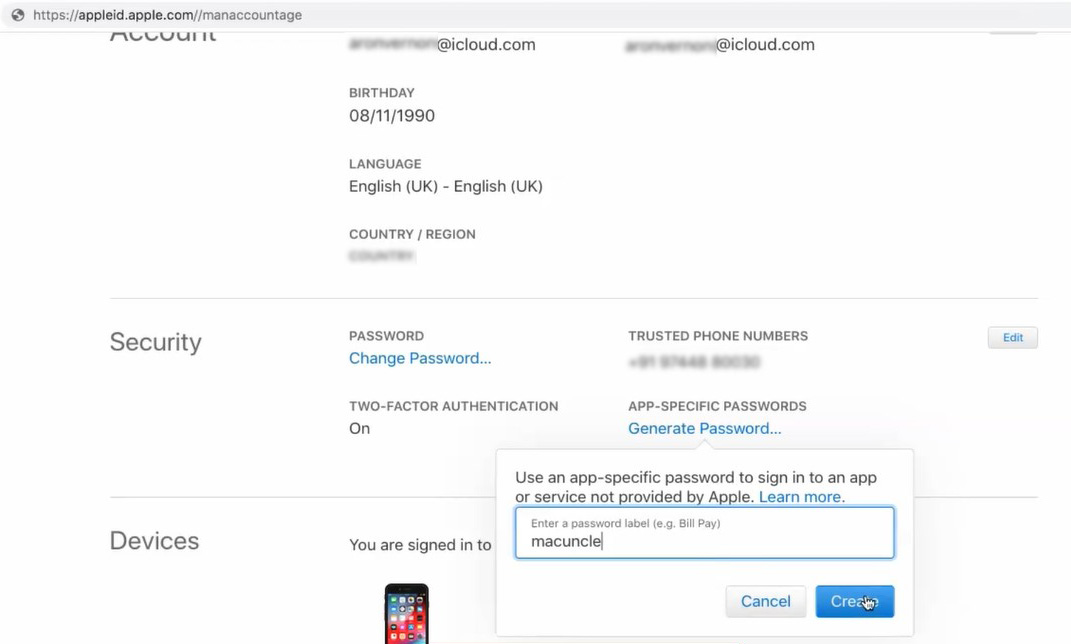 From where you will get the 16-digit App password, copy it.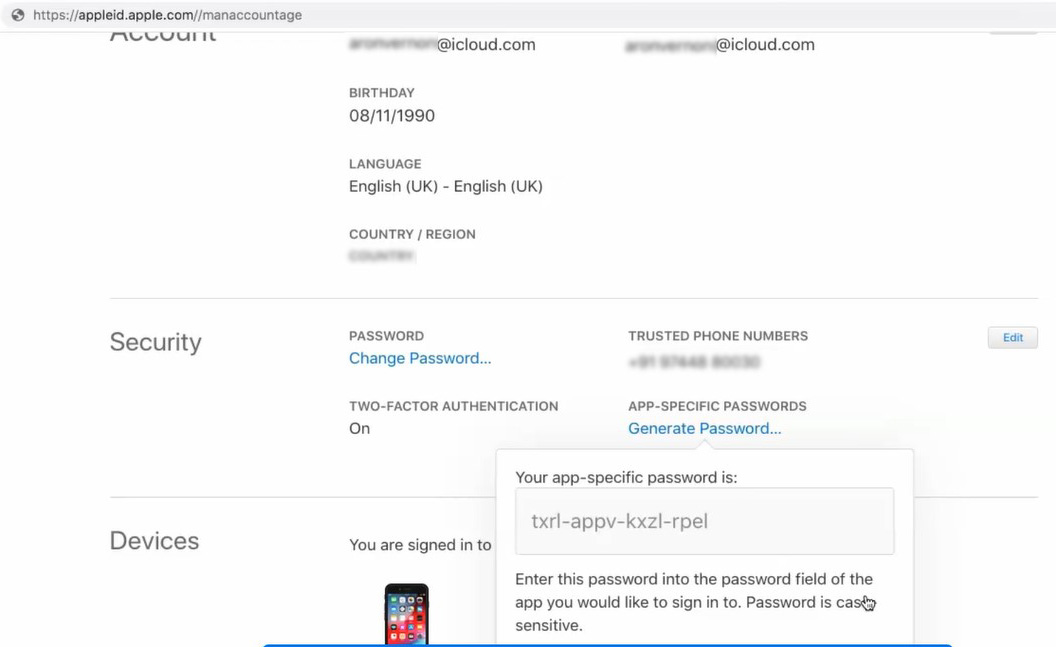 Traits of Software to Perform MBOX to iCloud Migration
The software is made to make it easier to transfer Mbox email files into Apple's cloud-based iCloud email and storage service. In a tool like this, you might anticipate finding the following features:
Ensure compatibility with a variety of Mbox file formats, including those produced by various email programs like Thunderbird, Apple Mail, Eudora, and others. To support a variety of sources, support is provided for multiple Mbox versions such MBOXO, MBOXRD, MBOXCL, and MBOXCL2.

Provide a graphical user interface that is simple to use, has clear instructions, and uses little technical jargon. Make the conversion process accessible to users with various degrees of technical expertise by providing step-by-step instructions through it.

Allows for the simultaneous import of numerous Mbox to iCloud files or entire directories. Use effective queuing and processing to reduce the amount of time consumers must spend navigating through vast email archives.

Transfer the Mbox files' original folder structure to iCloud in order to maintain the organization of emails. 

Extract email attachments automatically and send them to iCloud, making sure that messages have their full contents. support for a range of attachment kinds and formats, including photos, documents, and archives.
Outline
The above article will show you the perfect method to import MBOX to iCloud in just a few easy clicks. One of the solutions is the manual method for moving emails from MBOX to iCloud, which is prolonged compared to this direct migration path. Therefore, .mbox files are moved to the account without changing the email files. And then, simply open the email files and attachments in iCloud.